The 19th annual Financial Times (FT) European Business Schools Ranking puts HEC Paris top of the list for the fourth consecutive year, and a record 11th time overall. The leading French b-school is followed by London Business School (LBS), which retains its second-place position.

HEC Paris is one of four French schools in the top 10. ESCP Business School ranks third, EDHEC Business School places seventh, and ESSEC Business School is ranked ninth.

A spokesperson for HEC Paris said: "These results demonstrate the excellence of all the school's programs and also reflect the hard work and investment of all the school's academic staff and professors."

INSEAD, a school which in the past has consistently featured in the top 10 and ranked third in 2021, has slipped to 15th place. That's despite its MBA ranking first in Europe, according to the FT.

Rounding out the top five business schools alongside HEC Paris, LBS, and ESCP are SDA Bocconi in Italy and St Gallen in Switzerland.

Elsewhere Vlerick Business School in Belgium was the list's highest climber, jumping 25 places compared with 2021. Portugal's Nova School of Business and Economics also makes it into the top 25 after just missing out in the previous two years.

The FT European ranking is based on the combined performance of Europe's leading schools across the FT's five main rankings of programs published in 2022. These include rankings for: MBA, Executive MBA, and Masters in Management (MiM), alongside two rankings of non-degree executive education programs. Online MBA and Masters in Finance rankings are not included.
---
Best Business Schools In Europe: Top-ranked MBAs, EMBAs & MiMs
---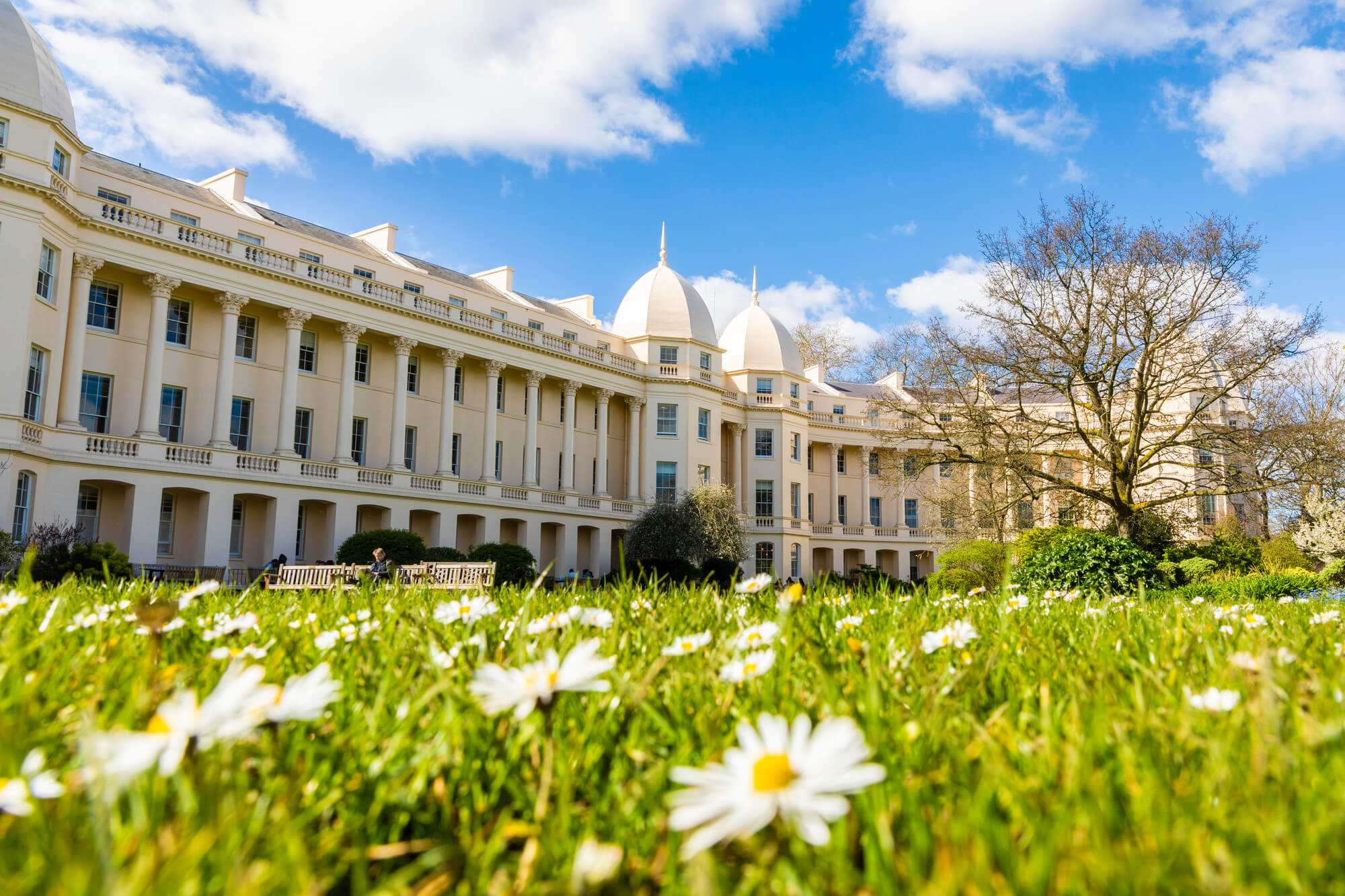 (©London Business School / via Facebook)
---
French business schools perform well across the FT ranking. Among the 95 European schools listed, 24 are in France.
INSEAD, which has a campus in France as well as others across the globe, has dropped out of the top 10 in 2022. However, the school's MBA remains top-ranked partly due to its leading average alumni salary of $186,784. LBS's MBA is second, and IESE in Spain is third.
Europe is renowned for the strength of its Master in Management programs. Across the FT's Global MiM Ranking published in September this year, the top 10 consisted entirely of European business schools.
In the European MiM Ranking released as part of the overall FT list, Switzerland's University of St Gallen ranks first, followed by HEC Paris and Rotterdam School of Management in third.
In the EMBA ranking, HEC Paris ranks in second place while ESCP is third. These schools performed well for their high graduate salary increases: HEC Paris's EMBA's average salary is $342,273 and ESCP's is $311,444.
Check out the FT's Full-Time MBA ranking.
---
Best European Business School: Diversity
---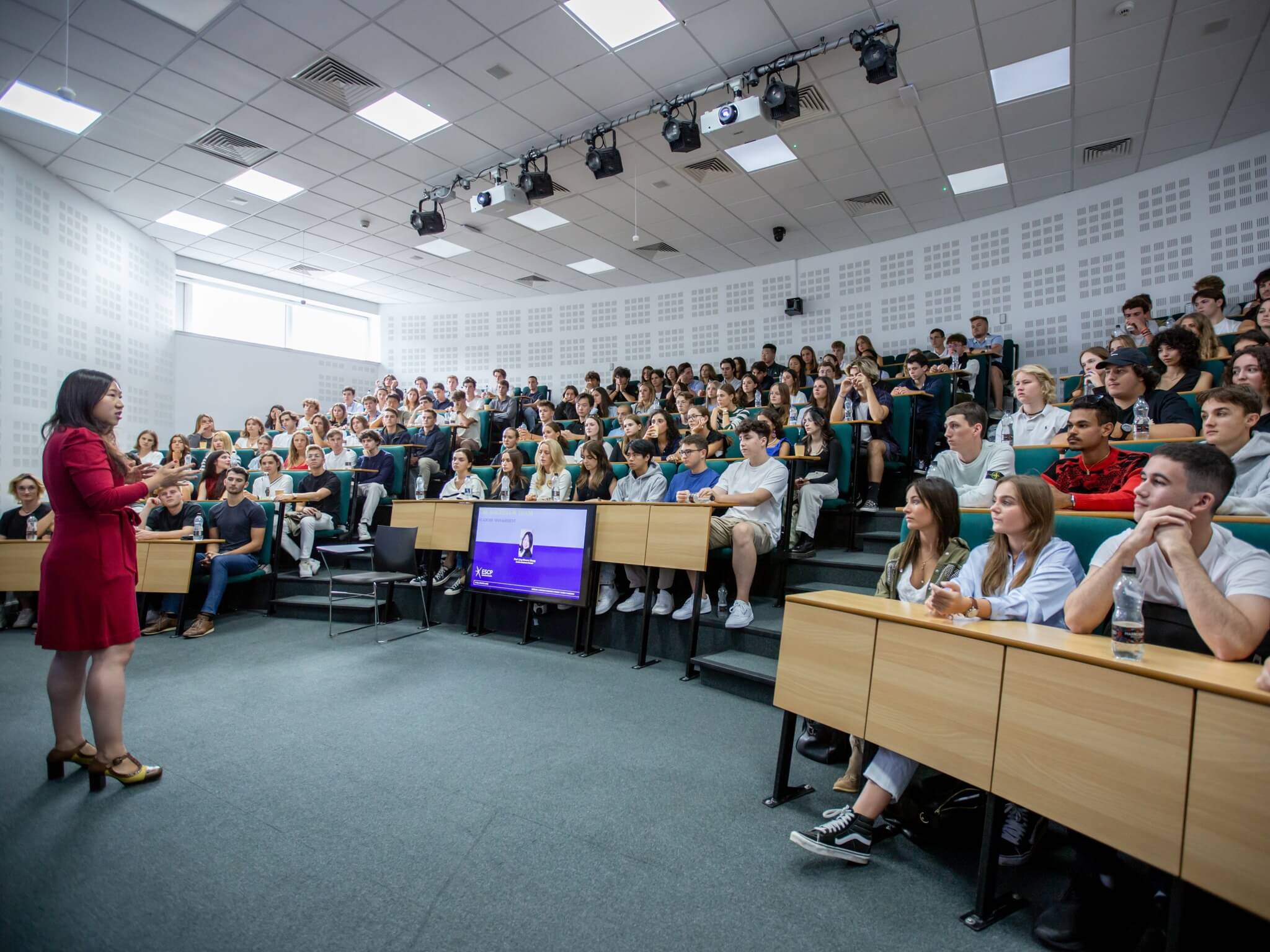 (©ESCP Business School/ via Facebook)
---
The FT European list ranked business schools according to their diversity, including gender balance and the proportion of international faculty.
For faculty diversity, Spain's IE Business School, based in Madrid, is one of 10 European FT-ranked business schools with gender parity (50:50) among full-time faculty. In contrast, the University of Zurich has the lowest share of female faculty, at 15%.
In terms of international faculty, Bologna Business School in Italy is the lowest with zero, while top-ranked IMD Business School in Switzerland has 98% international faculty.
---
Best Business Schools In Europe: Overcoming Troubling Times
---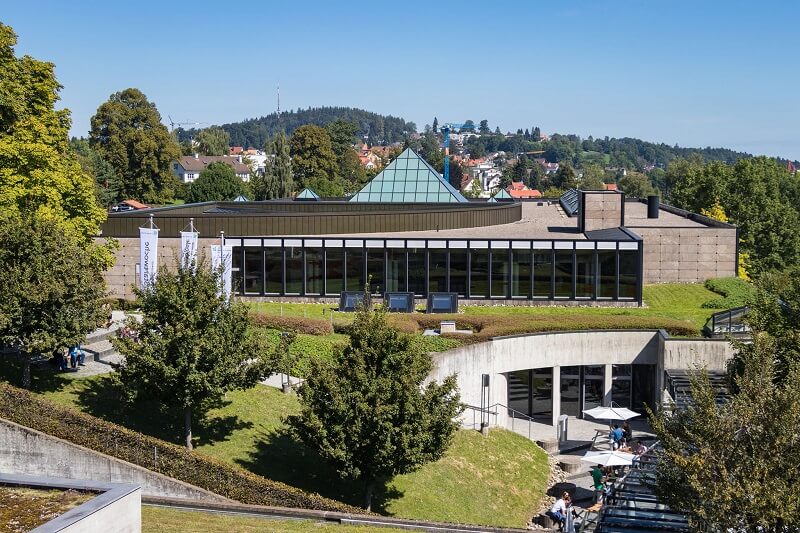 (©HSGUniStGallen / via Facebook)

---
The FT ranking comes amid pressure in Europe, with competition for students intensifying as applications drop.
International tensions including the war in Ukraine and the continuing effects of COVID have seen Russia become more isolated than ever. This casts a shadow over schools in the region meaning those in Western Europe have fared better in the rankings.
A recent Graduate Management Admission Council (GMAC) survey revealed an overall decline in applications for business masters programs, especially domestically, in Europe and North America.
International applications rose in the US, while they dipped in Western Europe. GMAC attributed this, in part, to the hot job market and the great resignation.
Check out the FT's Master's in Management Ranking.
---
---
FT Best European Business Schools: 2021 | 2020 | 2019
---
Next Read:
New Study Reveals Top Countries For Landing Jobs After Graduation