The 20th annual Financial Times (FT) European Business Schools Ranking puts HEC Paris top of the list for the fifth consecutive year, and a record 12th time overall.
The leading French b-school is followed by London Business School (LBS), which retains its second-place position. Spain's IESE Business School is the third best business school in Europe for 2023, according to the FT.
HEC Paris is one of five French schools in the top 10. ESCP Business School falls one place this year to place fourth, while EDHEC Business School ESSEC Business School retain their 2022 positions of seventh and ninth respectively.
INSEAD continues a downward trajectory after dropping from third to 15th in 2022. This year, the school places 18th overall. That's despite its MBA ranking first in Europe, according to the FT.
Rounding out the top five business schools alongside HEC Paris, LBS, IESE, and ESCP is SDA Bocconi in Italy.
The FT European ranking is based on the combined performance of Europe's leading schools across the FT's individual program rankings. MBA, EMBA, and MiM rankings each comprise 25% of a school's overall performance, while executive education and custom programs make up the remaining 25% for schools that have offer those program types.
---
Best Business Schools In Europe: Top-ranked MBAs, EMBAs & MiMs
---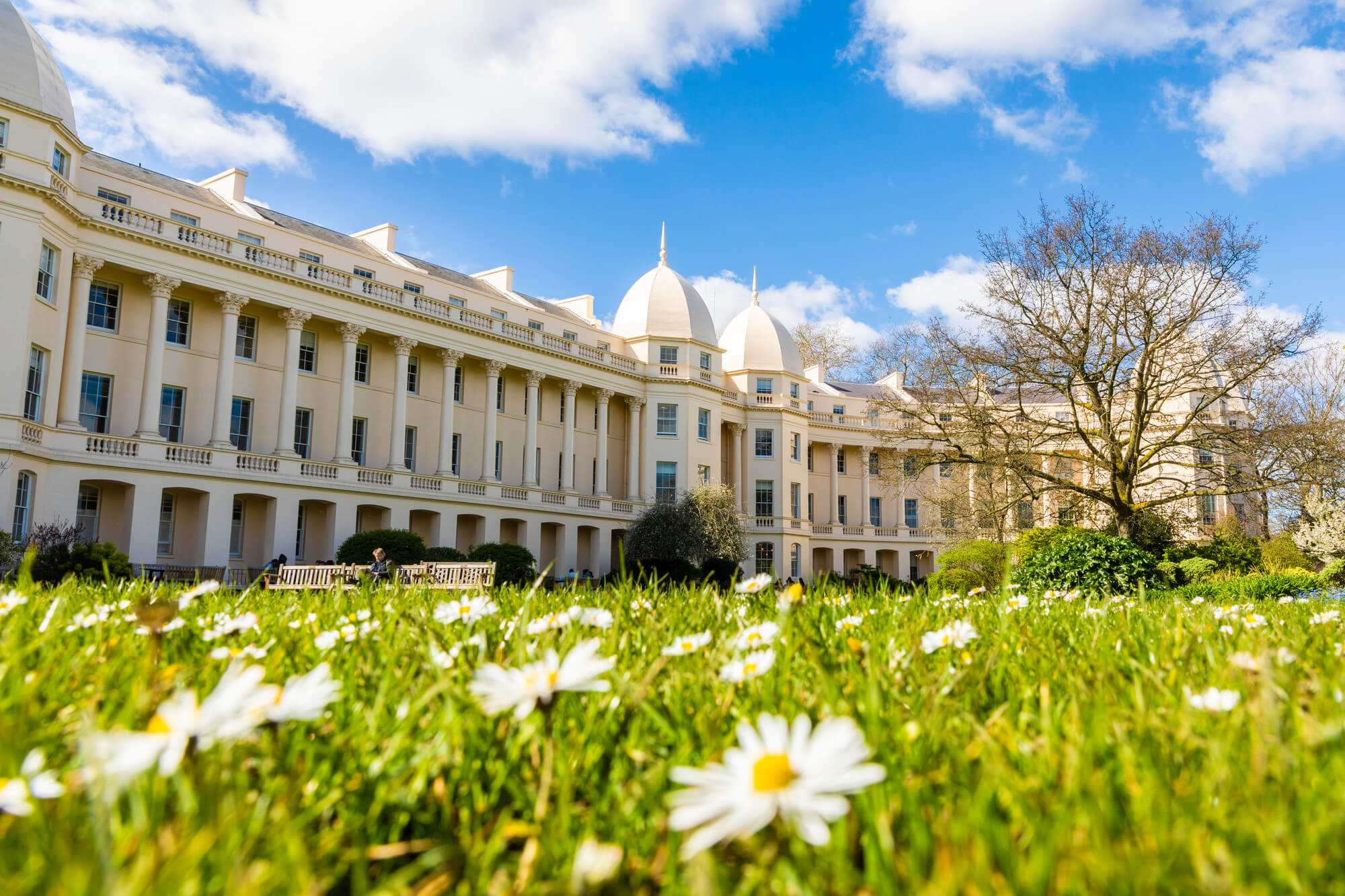 (©London Business School / via Facebook)
---
French business schools perform well across the FT ranking. Among the 90 European schools taking part—down from 95 last year—23 are in France. In total, 15 schools are based in the UK, Germany has eight, while Spain and Portugal have five.
INSEAD, which has a campus in France as well as others across the globe, remains outside of the top 10 in 2023. However, the school's MBA remains top-ranked partly due to its leading average alumni salary of $198,363. SDA Bocconi's MBA ($192,815) is second, and LBS ($182,254) is third.
Europe is renowned for the strength of its Master in Management programs. Across the FT's Global MiM Ranking published in September this year, the top 10 consisted almost entirely of European business schools.
In the European MiM Ranking released as part of the overall FT list, HEC Paris ranks first, followed by Switzerland's University of St Gallen and LBS in third. In the EMBA ranking, ESCP claims the top spot, followed by University of Oxford's Said Business School and Spain's IE Business School.
Check out the FT's Full-Time MBA ranking.
---
Best European Business School: Diversity
---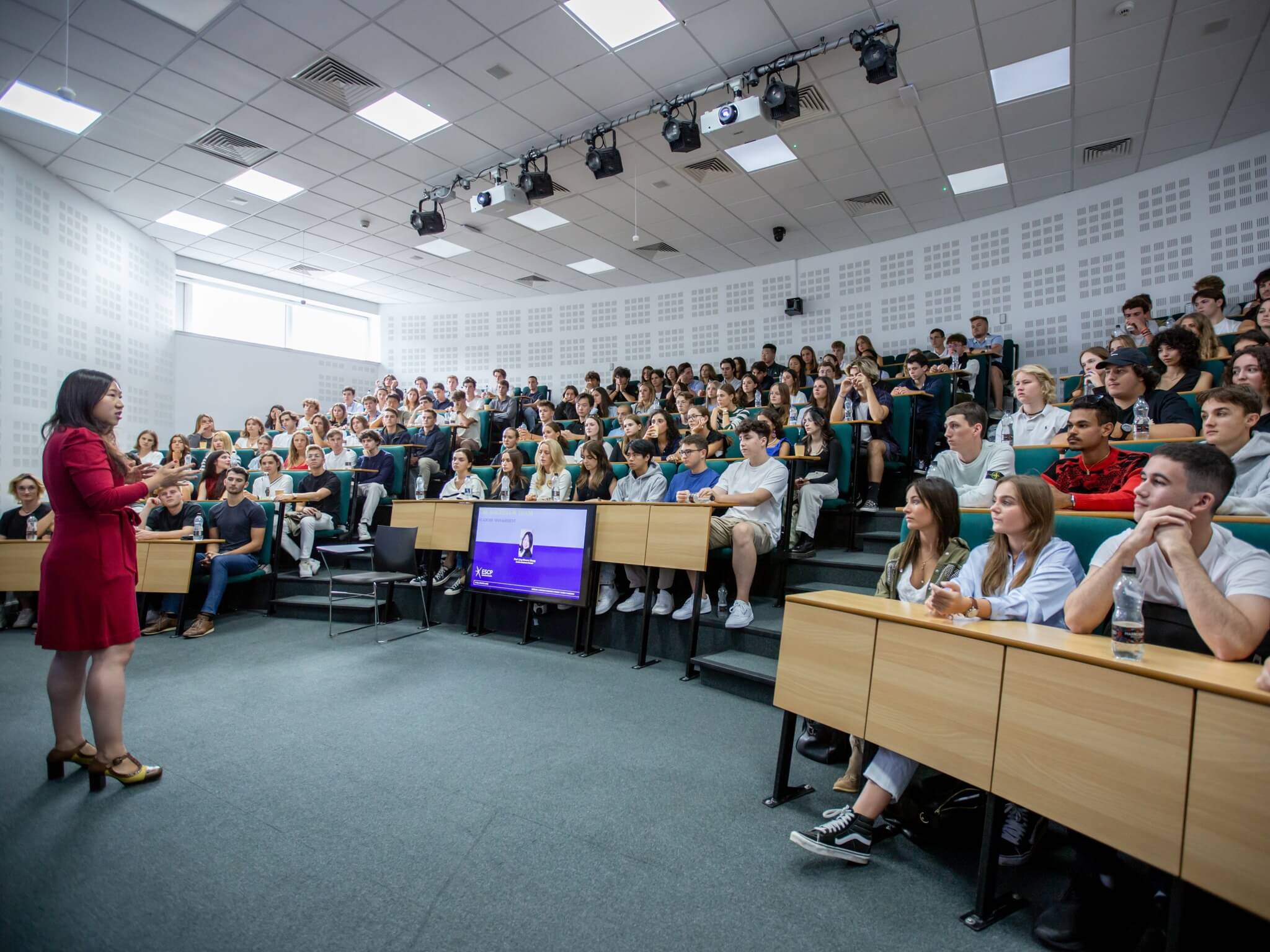 (©ESCP Business School/ via Facebook)
---
The FT European list ranked business schools according to their diversity, including gender balance and the proportion of international faculty.
For faculty diversity, France's NEOMA Business School and IESEG School of Management are among the top performers. NEOMA boasts a near-parity 52:48 gender split among faculty as well as 95% international faculty. The faculty at IESEG comprises a 49:51 gender split and 90% hail from international backgrounds. Switzerland's IMD Business School leads the way with 98% international faculty.
Four business schools report having gender parity among the faculty. They were: Turkey's Koç University Graduate School of Business, IE in Spain, and France's Institut Mines-Télécom and ESC Clermont.
In contrast, Frankfurt School of Finance and Management has the lowest share of female faculty, at 19%. Portugal's University of Porto – FEP has the lowest international faculty with 2%.
---
Best Business Schools In Europe: Overcoming Troubling Times
---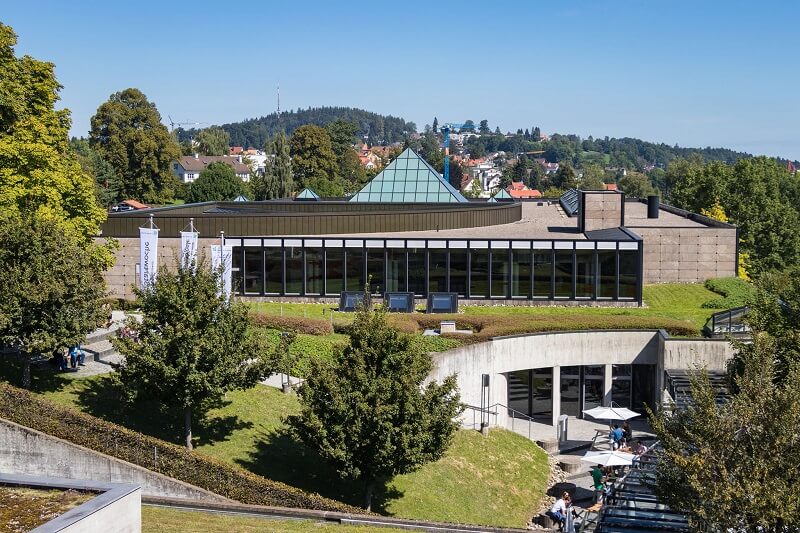 (©HSGUniStGallen / via Facebook)

---
The FT ranking comes amid pressure in Europe, with competition for students intensifying as applications drop.
A recent Graduate Management Admission Council (GMAC) survey revealed an overall decline in applications for business masters programs, however the same report also showed that a larger number of global business schools were seeing an increase in applications in 2023 than in the previous year.
Check out the FT's Master's in Management Ranking.
---
---
FT Best European Business Schools: 2022 | 2021 | 2020 | 2019