Women & LGBTQ+ MBA Scholarships
---
Amount: Full-tuition
Available to students at Wharton School of Business as of 2020, the Prism fellowship supports diversity at the school by supporting one LGBTQIA student who has shown leadership in support of the community. The fellowship provides a full tuition scholarship for both years of the full-time MBA program.
---
Amount: Needs-based
Point Foundation is the largest LGBTQ focused scholarship providing organization in the US, offering support to LGBTQ students in the form of funding, mentorship, and leadership training.
Point scholars also make a commitment to give back to the community and receive community service training to help them. Scholars are required to show strong academic achievement and award of the scholarship is based on financial need.
---
Amount: $20,000
Partnered with over 60 schools including Kogod School of Business, Duke Fuqua, Jones Graduate School of Business, and Georgetown McDonough School Of Business, ROMBA scholarships are given to LGBT+ students. Each fellow receives a minimum of $20,000 and gains access to leadership and career opportunities to create the next generation of LGBT+ business leaders.
According to Kogod School of Business admissions director Jason Garner:

"The Kogod School of Business proudly partners with Reaching Out MBA (ROMBA) to offer scholarships that encourage diversity, equity, and inclusion in our graduate student body. These scholarships also come with organization membership and access to networking, career development, and career search opportunities for our scholars."
---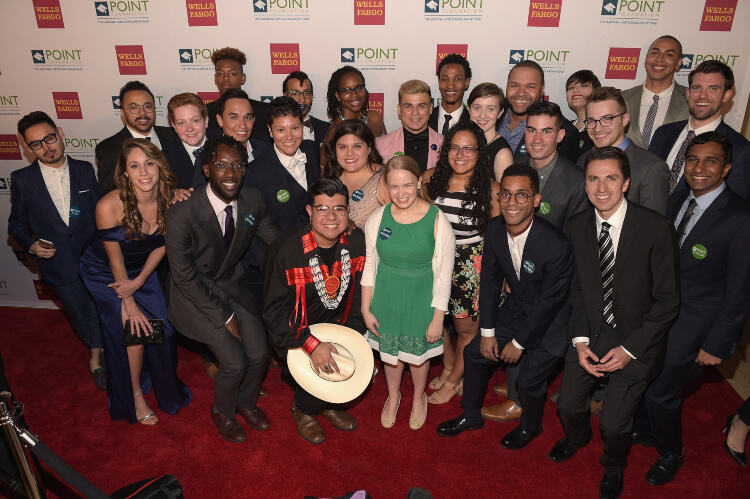 ©Point Foundation via Facebook
---
Amount: $25,000
These highly competitive fellowships are available to those in the business school community who 'exhibit exemplary leadership, represent diverse backgrounds, and demonstrate a commitment to advancing women in business.' Partnered with dozens of top schools including Harvard Business School, Duke Fuqua, and Carlson School of Business, students are chosen by the schools themselves for Forte support.
Aside from financial support, Forte Fellows receive career advice and support, a huge community to network in and leadership and development opportunities.
Go to page 4 for more Minority Scholarships