Since its doors opened in 1881, the Wharton School of the University of Pennsylvania has had its share of notable MBA alumni.
When it comes to networking, Wharton alumni are members of a prestigious club. The Wharton MBAs listed below demonstrate the diversity and calibre of professionals that the school produces.
This impressive network is one of the biggest benefits that a top MBA degree has to offer. Research shows that over half of MBAs find their first jobs after graduating via networking.
Of the bonds you form during an MBA, those made with classmates are usually the strongest. For this reason, the greatest strength of a top MBA is the opportunity it offers to meet and work closely with talented people from various backgrounds, places and careers.
---
Check out our other lists of notable alums:
Notable Alumni From The University Of San Francisco
Stanford University Notable Alumni
---
The Wharton School has an enviable track record: Wharton notable alumni with MBAs have led, and sometimes completely revolutionized, some of the world's most prominent corporations, including Pepsi, Google, and Phillips.
Here are 14 impressive alumni from Wharton's MBA program:
---
Wharton School Notable Alumni
---
1. Peter Lynch
---
MBA Class of 1968
Investor, mutual fund manager and philanthropist
The American investor made his name as the manager of Fidelity investments' Magellan Fund.
Worth $18 million when he took the reins in 1977, the fund had $14 billion under assets when he left in 1990.
His books and papers on investing have helped cement his reputation as a legend on the markets.
---
2. Sundar Pichai
---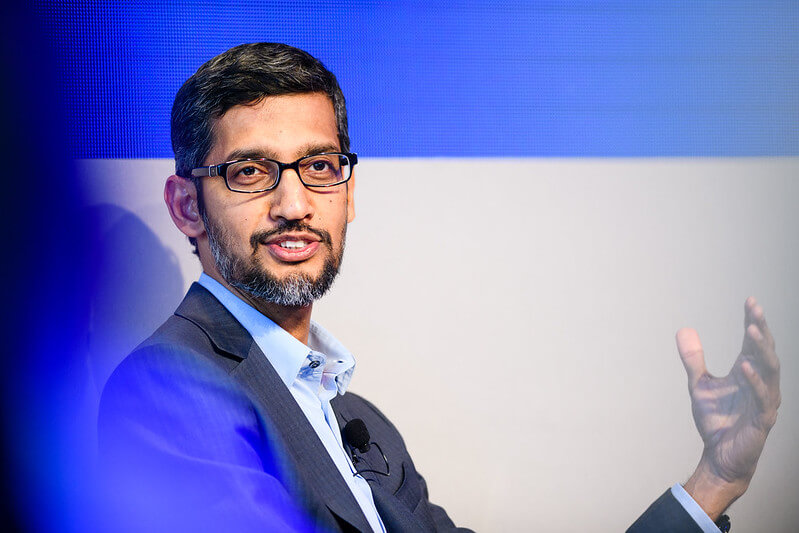 ©WorldEconomicForum/Manuel Lopez - image used under this license via flickr, no changes were made.
---
MBA Class of 2002
CEO of Alphabet Inc.
Sundar Pichai joined Google management in 2004, beginning his long relationship with one of the world's most influential companies.
In 2015, he became CEO. Nowadays, Sundar is also CEO of Google's parent company, Alphabet Inc.
---
3. Mortimer Zuckerman
---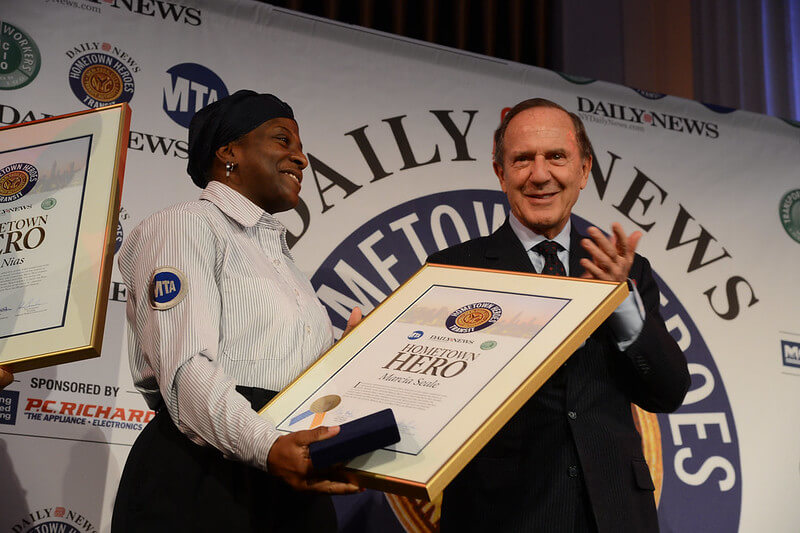 ©MTA New York City Transit/Marc A. Hermann. - image used under this license via flickr, no changes were made.
---
Class of 1961
Co-founder of Boston Properties and media publisher
Billionaire Mortimer Zuckerman has made his mark in both media and real estate.
He is the co-founder of Boston Properties, one of the USA's largest real estate investment trusts.
As a media owner, publisher and editor, his properties have included the US News & World Report, New York Daily News and The Atlantic.
---
4. John Sculley
---
MBA Class of 1963
Tech investor and former CEO of Pepsi
As a marketing powerhouse, John Sculley has piloted not one but two of the world's leading companies on the international stage.
He led Pepsi into battle against Coke during the 'Cola Wars' of the 1980s, and was at the helm of Apple during its growth into a multi-billion-dollar entity.
Today he is a prominent tech investor.
---
5. Ronald Perelman
---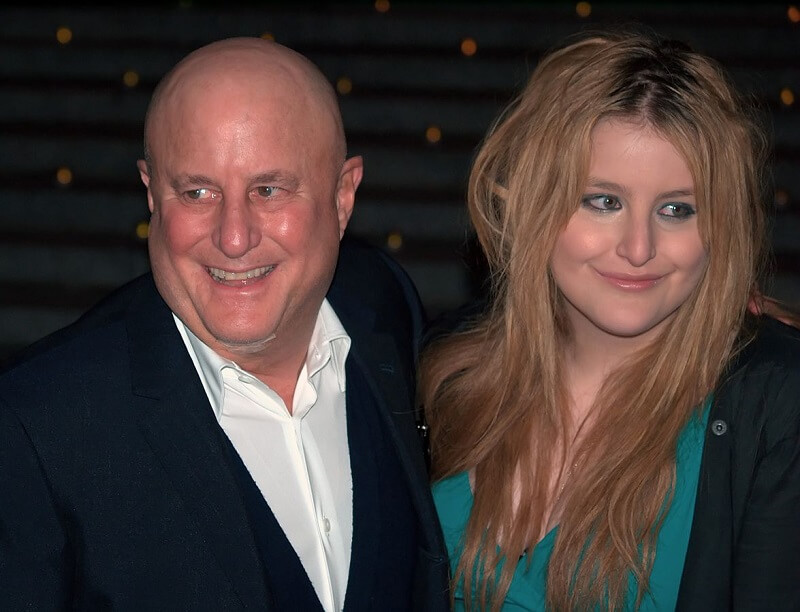 ©David Shankbone - image used under this license via Wikimedia Commons, no changes were made.
---
MBA Class of 1966
Banker, investor, and philanthropist
Forbes magazine has named Ronald Perelman "one of the greatest living business minds".
As whole owner of MacAndrews & Forbes Incorporated, his holdings range from makeup to military gear, and he's one of the world's largest philanthropic donors.
---
6. Fred Wilson
---
MBA Class of 1987
Venture capitalist
Venture capitalist Fred Wilson is the co-founder of Union Square Ventures, which is heavily invested in prominent social media companies such as Twitter, Tumblr and Kickstarter.
He shares his thoughts on venture capitalism on his blog "AVC: musings of a VC in NYC".
---
7. Ann McLaughlin Korologos
---
MBA Class of 1988
Former US Secretary of Labor
The former US Secretary of Labor has served on the boards of several household-name companies, including Microsoft and Kellogg's, and is a noted art patron.
---
8. Alfred C. Liggins III
---
MBA Class of 1995
Owner of Radio One
Under Alfred Liggins' leadership as CEO, Radio One became the largest African-American-owned broadcasting company in the USA.
Millions of listeners tune in to Radio One, across the broadcaster's 70 stations.
---
9. Nassim Nicholas Taleb
---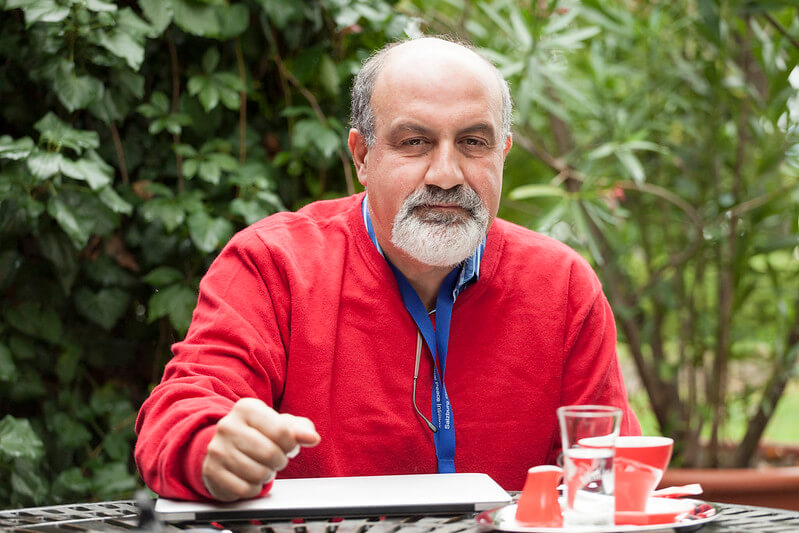 ©Salzburg Global Seminar - image used under this license via flickr, no changes were made.
---
MBA Class of 1983
Author
A statistician, analyst and former trader, Nassim Taleb is an expert on unpredictability.
He has published a five-book series on the subject, including The Black Swan, which The Sunday Times has named one of the 12 most influential books since World War I.
---
10. Rakesh Gangwal
---
MBA Class of 1979
Owner of IndiGo
As chairman and CEO of US Airways for just three years, Rakesh Gangwal grew the company's $800 million to $8 billion.
Today he is co-founder and owner of the airline IndiGo.
---
11. Laura Lang
---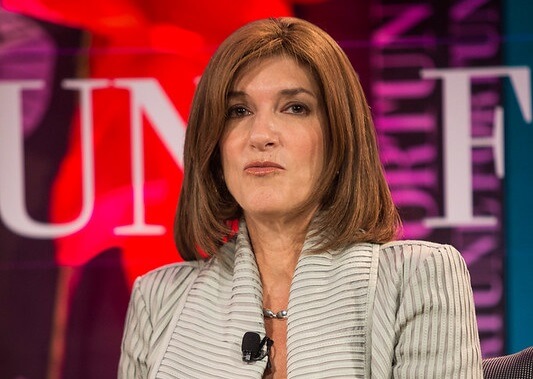 ©Krista Kennell -image used under this license via flickr, image cropped.
---
MBA Class of 1980
Businesswoman and former CEO of Time Inc.
Having served as CEO of Time Inc. and global branding agency Digitas, Laura Lang was named one of Forbes' 20 most powerful businesswomen worldwide in 2012.
Today, she sits on the advisory board of the Tufts University Entrepreneurial Leadership Program, and on the board of directors for Benchmark Electronics and Nutrisystem.
---
12. Ruth Porat
---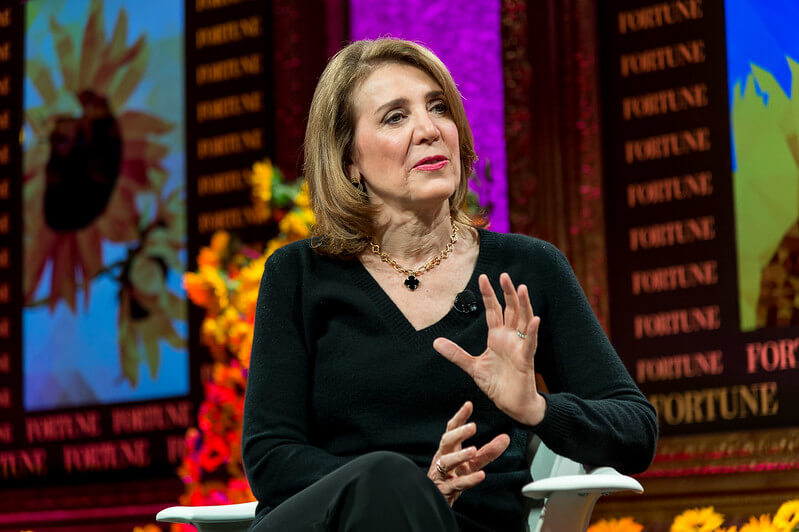 ©Stuart Isett - image used under this license via flickr, no changes were made.
---
MBA Class of 1987
CFO for Alphabet Inc.
As CFO and executive vice president of Morgan Stanley until May 2015, Ruth Porat was widely considered the most powerful woman on Wall Street.
Today she serves as CFO for Alphabet Inc. and its subsidiary, Google, earning her ninth place on Fortune's Most Powerful Women list in 2018.
---
13. Gerard Kleisterlee
---
MBA class of 1991
Chairman of Vodafone
Dutch businessman Gerard Kleisterlee, who trained as an electronics engineer, is best known for his leadership of Phillips from 2001 to 2010.
His far-reaching reforms and optimisations succeeded where others had failed, rebooting Phillips as a hi-tech and fast-growing modern company. Today, he serves as chairman of Vodafone.
---
14. Robert Crandall
---
MBA Class of 1960
Former chairman of American Airlines
Airline industry legend Robert Crandall was Chairman of American Airlines from 1985 to 1998.
He is credited with the invention of the Frequent Flyer loyalty program.
---
These 14 MBAs represent some of the most famous MBAs from Wharton. If you think we should include any other Wharton School of the University of Pennsylvania notable alumni in this list, let us know by posting in the comments box below.