If you have a few years of leadership experience and you're looking to build your management skills, you might want to consider a part-time MBA.

Part-time MBA degrees are well-suited to managers who want to accelerate their careers, either within their company or at a new firm.

Maybe you're interested in enhancing your managerial know-how, gaining subject-specific expertise, or even changing your career path.

Pursuing a part-time MBA in 2022 can help boost your management knowledge, network, and land an exciting new role.
---
Why study an MBA part-time? Flexibility, specializations & network
Part-time MBA programs are designed for mid-career professionals with work experience.
In the part-time Professional MBA at WU Executive Academy, participants learn business fundamentals in the first year of the program, while specializing in a chosen field in their second year.
These include MBA specializations in marketing and sales, finance, healthcare management, digital transformation, and entrepreneurship, among others.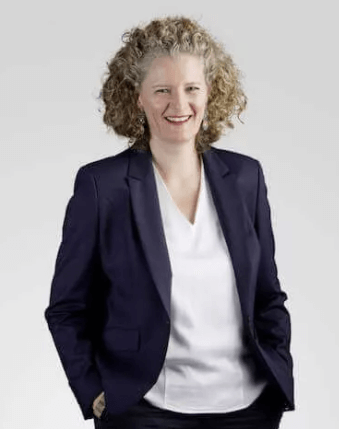 "The Professional MBA offers the best of both worlds," explains Barbara Stöttinger (pictured), dean of the WU Executive Academy at Vienna University of Economics and Business.
"It's for people who want to get themselves ready to progress in their careers, gaining the big picture on how to run a company," she adds.
WU Vienna, which is triple accredited, is consistently ranked among the best universities in Europe and located in one of the world's most livable cities.
Students on the 18-month Professional MBA at WU Executive Academy choose between learning business essentials on-campus, taking classes every six weeks for four days, or in a hybrid format, which involves a mix of online and in-person learning.
This flexible format allows busy professionals to fit their studies around their full-time jobs.
Plus, participants benefit from access to the school's global network, consisting of 4,500 alumni spread across 85 countries.
Part-time MBA students and alums at WU Executive Academy can connect with each other and share knowledge and contacts by using an online alumni platform, engaging with local community alumni chapters, and attending exclusive alumni events.
---
Is a part-time MBA right for you? 3 types of candidates
There are three main reasons candidates pursue a part-time MBA degree.
"Those with a non-business background who want to gain the leadership or general management knowledge to go further in their field may choose this program," says Barbara.
The second motivation is individuals who have a managerial background but who would like to sharpen their subject-specific expertise.
The third motivation is managers who want to switch to another industry or function.
On average, WU Executive Academy Professional MBA students are 34 years old with around 11 years of work experience and four years of leadership experience.
---
Part-time MBA in Marketing & Sales | Accelerating your career
For Dejan Radivojevic (pictured), gaining the business skills needed to complement a background in engineering was a key motivation for joining WU Executive Academy.
He had just started a new role in sales when he joined the Professional MBA in Marketing & Sales.
"I had a strong technical background, but no formal educational background within marketing and sales, and so I needed some educational insight into this specialist area," he says.
The part-time format aligned with Dejan's career goals. He was able to juggle his responsibilities of a demanding career alongside his family responsibilities.
He dived deeper into management principles, while increasing his knowledge of marketing and sales, studying courses like customer relations and innovative business models.
MBA students at WU Executive Academy also complete an international residency to apply the business theory they learn in a real-world international context.
Dejan travelled to San Francisco, taking courses at Stanford and meeting senior executives during company visits in Silicon Valley. Past MBA students have visited big-name firms like Google and WeWork.
Using his new-found MBA skills, Dejan landed a promotion after just a year and a half in his role at RHI Magnesita, a global supplier of refractory products. He transitioned from area sales manager to head of sales across the Middle East region.
"I'm now able to better understand the challenges my [marketing and sales] team is facing on the field.
"I now have a greater understanding about the complexity of the organization, how different functions are connected, and what's necessary to make this collaboration more effective."
---
Part-time MBA in Finance | Life-changing experiences
Oana Milak (pictured) joined the Professional MBA in Finance at WU Executive Academy as she wanted to progress in her career and advance her knowledge within finance.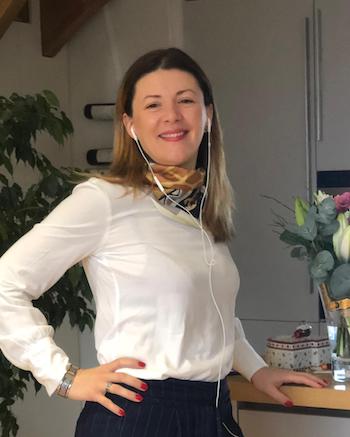 She says that some of the most valuable experiences she gained in the MBA program were the opportunities she had to work as part of a team with her MBA peers, delivering a project within a short timeframe.
"I learned throughout the courses that managing a company, team, or project requires being a good leader, but also knowing your numbers," she says.
In the Professional MBA in Finance, students study topics like corporate finance, fintech, and behavioral finance.
During past international residencies, students have travelled to Boston, visiting finance firms in the city like Goldman Sachs and attending lectures on cutting-edge finance topics at Harvard Business School. Some students even attended a Red Sox baseball game.
On average, 70% of students in the Professional MBA in Finance are international, so students mix with classmates from a variety of backgrounds.
WU Executive Academy also offers an MBA Career Accelerator Program, which provides workshops, individual coaching, and panel sessions to help students transform their careers.
After her MBA, Oana took a life-changing decision, transitioning from a role as product owner at a bank based in her native country, Romania, to senior product owner for risk data management at ABN AMRO Bank in Amsterdam.
Without her MBA, making this career leap wouldn't have felt possible.
"Being in a different environment with so many diverse people made me realize that I should try new things in my career. So, a year after graduating, here I am working and living in Amsterdam," she says.
Related Content: