Digital transformation has seen businesses become increasingly oriented around technology, a trend which has only been accelerated by COVID-19.
This 'new normal', where technology is a necessity as opposed to an advantage, demands leaders with a command of both leadership skills and a grasp of how technologies work.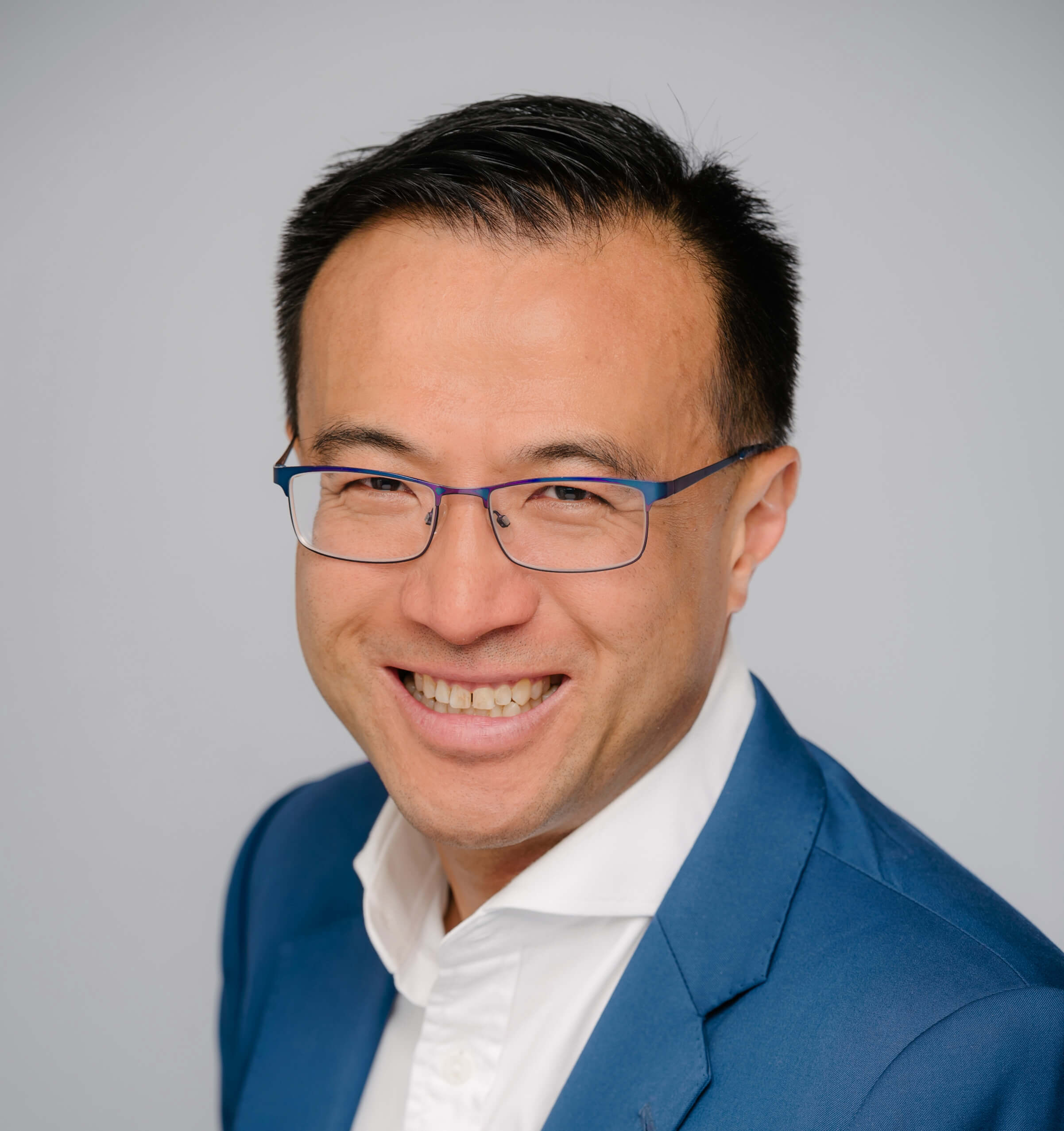 Terence Tse (pictured right), a professor at ESCP Business School, noticed that, while employees rarely had both skill sets. "Usually you have technology people, who tend to be uninterested in business, and business people, who fail to understand how technologies work," he says.
Teaching leaders to combine human and digital skills is the central belief behind ESCP's Master's in Digital Transformation Management & Leadership (MDT). So what are the five skills that every digital leader needs to navigate the new normal?
---
1. An understanding of how technologies work
---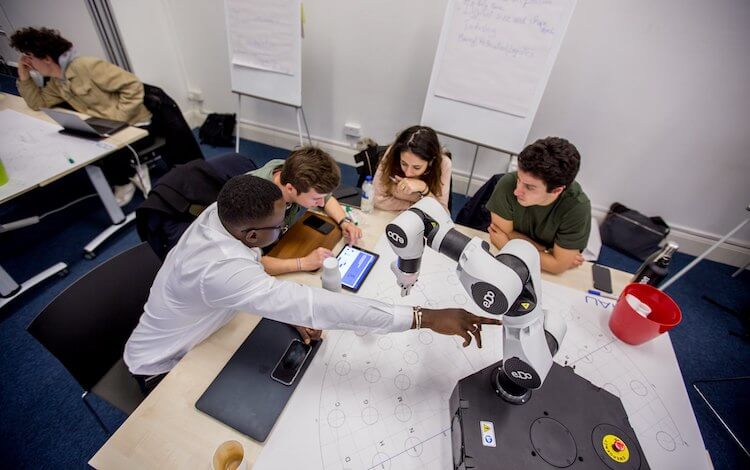 ---
Having an engineering-level knowledge of the intricacies of technology isn't important for every leader. After all, you're unlikely to have to recode IT systems or implement artificial intelligence.
But leaders should have a solid understanding of how technologies work in practice. Primarily, this is about understanding the appropriate uses of technologies and where they can be implemented.
Terence points to artificial intelligence, which many view as the perfect solution to any business problem. "What it actually is is an algorithm, which can only achieve a goal that is well defined. Without understanding that, any AI business strategies are doomed to fail."
Understanding technology can also help you overcome any resistance or obstacles to implementing change which could greatly impact your employees. "Often it's people you need to convince. If you don't understand the technology, you won't be able to convince all your stakeholders."
---
2. Foresight
Few could have predicted the widespread impact of COVID-19, and how it has impacted business. But leaders should have the ability to be able to predict certain trends and understand how they pan out.
When it comes to technology, an understanding of what changes we might see, and how they will impact your organization, will help you establish more stability through uncertainty.
"Leadership is about being able to see through the fog, and have an idea where things are going," Terence says.
---
3. A people-centered approach
---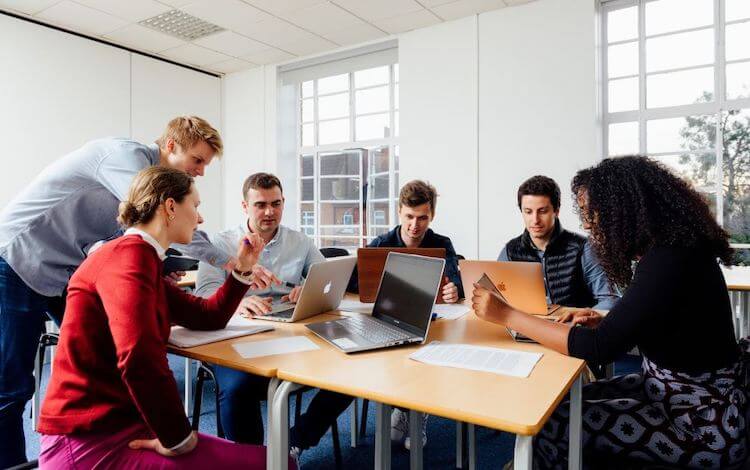 ---
As technology becomes more capable and productive, it can be easy to lose focus of the importance of people in organizations. "Ultimately, technologies are there to serve people, and be used by people," Terence says.
Leaders should adopt a people-centered approach, enhanced through people skills like motivation and collaboration, to ensure that technology is implemented effectively and to maximum effect for the people it is serving. Terence learned this from his own company, Nexus FrontierTech, which implements AI solutions to save time, money, and resources.
"Finding the right balance or interaction methods between people and technologies is what really creates value."
On the MDT, people skills sit side-by-side technical understanding of technology. 'Cognitive Skills & Leadership' is a core objective which runs through the program, incorporating facets like creative thinking, emotional intelligence, and the social and ethical dimensions of digital transformation.
"Leaders need to think not only about the benefits, but also what is the downside of transformations."
---
4. An ability to handle ambiguity
In business, few decisions are black and white. There's a whole range of decisions and options available to leaders, and it falls to them to interpret and navigate this ambiguity.
Terence believes this is a principle skill for leaders heading up digital transformation. In semester two, students take up a 12-week company consulting project, delivering real solutions to participating companies.
"This is the chance to manage and communicate with a client, but also a chance to face problems and objectives that are completely unplanned. You actually need to figure out along the way what is the right thing to do."
This is a great opportunity to implement what they are learning in class, as well as building the confidence to make decisions that can have real impacts.
This is particularly important for the considerable number of students looking to go into consulting, specifically within a technology specialization."Consulting is not technology, it is a human business, so being able to talk to your client, and handle your teams, is critical," he says.
---
5. Communication skills
---
---
As millennials prepare for a 'gig' career—changing functions, roles, or industries every few years—taking control of your own brand is increasingly important.
"In all likelihood you won't be working for companies for a long time, you'll become your own boss. Many will be holding a portfolio career, rather than at one single company," Terence believes
Building a following and establishing yourself as a thought leader can be a big part of becoming a digital leader, and ensuring that you have the capabilities to have long term success. Professional development takes center stage on MDT, while the program invites outside speakers and industry experts to impart their knowledge to ESCP's students.
Terence admits that these five skills are mostly people-centered, rather than technology-focused: it's these emphases that will help graduates become leaders. "The main engine of society is still people, so people skills are far more important even though we are living in a more digital world."
Related Content: