ESCP Business School's Master of Science in Energy Management (MEM) for professionals in or aspiring towards the energy industry.
Energy is an increasingly exciting career choice for business masters students. It's an industry with a huge range of opportunities, with careers covering carbon fuels to renewables. You're not just limited to working specifically with energy resources: there are dozens of energy related opportunities in finance, technology, and consulting too.
You're also entering an industry experiencing great changes and shifts, given that it's at the forefront of the trend towards sustainability and environmentalism, putting great responsibility in the hands of potential leaders.
Here we break down how the MSc in Energy Management can land you your dream energy industry role, as well as everything you need to know about admissions, curriculum, work experience, and career opportunities.
---

---
What is the MSc in Energy Management (MEM)?
The ESCP MEM is an 18-month degree program provides a definitive 360-degree look at the energy industry, covering everything from oil & gas to renewable energies to electricity markets, aimed at equipping students with the tools to manage projects in this field, as well as preparing them to lead the current period of transition that energy is undergoing.
The course is accredited by the Energy Institute, an internationally recognized benchmark in the energy industry.
"This program is specifically designed to provide students with the ability to develop and implement strategies to address major issues in energy regulation and policy, and to understand the energy business environment and its fundamental economic and technological concepts," explains academic director Georgia Makridou.
The MEM covers broad business concepts to give students a rigorous preparation for leadership roles, while using energy industry examples and frameworks to ensure that cases and examples are specific to the industry.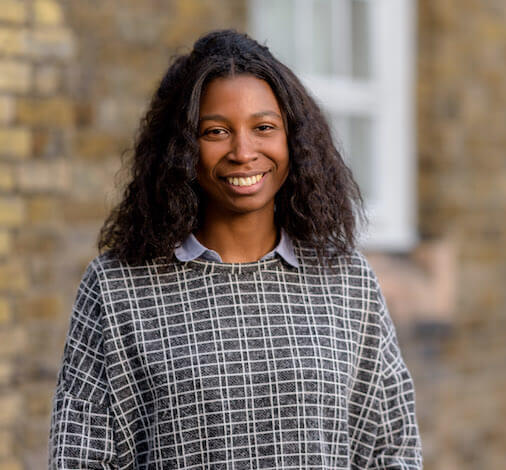 This is ideal for students either with a business background looking to delve into the energy industry, or with experience in energy looking to shore up their business acumen.
Daniele Remanda (pictured right), a recent MEM graduate, falls in the latter category. Since her bachelor's, Daniele worked in several companies across the energy industry, from an oil and gas company in Gabon, to Areva, a nuclear power multinational company.
"I had experience, but I felt that it wasn't enough to actually be an expert in the sector. I chose the ESCP MEM because it would give me an overview of all the subjects I needed to know without closing doors on the various areas of the sector," Daniele recalls.
---
MEM | Tuition & admissions requirements
The 18-month MEM program costs £21,850 ($29,216) for all students, both EU and non-EU. In addition, there is a €130 ($158) application fee.
The MEM has several key admissions criteria. Applicants must have a bachelor's or master's degree in any discipline (240 ECTS).
The MEM requires students to have at least 12 months of work experience, preferably in areas related to energy, business, or management.
The application process requires candidates to submit an online application, with two references, as well as a motivation letter. Successful candidates after this stage will be invited to interview.
---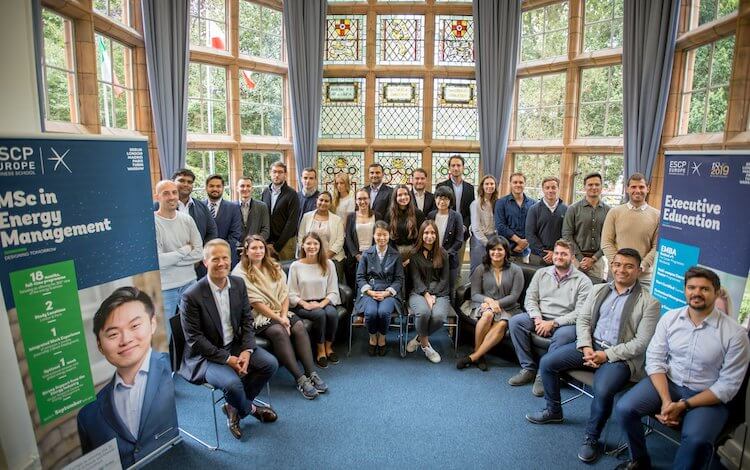 ©ESCP FB
---
MEM | Curriculum
The main course curriculum lasts nine months. Students spend the first two semesters in London, followed by a third semester in Paris.
Courses are split into four categories: general management, energy fundamentals, managerial challenges in energy, and professional development.
General management courses resemble traditional business master's courses, covering subjects like finance, business strategy, and supply chain. These tend to use energy-related case studies.
Energy fundamentals courses touch upon the technical knowledge that students will need to build their expertise in the industry. This covers different types of energy market—from oil & gas to renewables—as well as energy policy and regulatory knowledge.
The managerial challenges in energy courses provide the main crossover between business and energy, delving into the real life challenges and scenarios that graduates are likely to experience once they enter the industry.
Finally, professional development runs alongside main courses, offering students the opportunity to harness and practice their leadership skills. This includes pracitical hands-on seminars, as well as a two-day Energy Trading Challenge. Professional development culminates in an 8-to-12 week company consultancy project, where groups of students work with real companies to deliver actionable solutions to problems they might be facing.
On top of core modules, students can choose from two specializations: finance and investment, or project management and consultancy. This allows students to deep dive into topics on their preferred career path.
For Daniele, the curriculum greatly impacted her perspectives on energy. Having worked in the oil and gas industry Gabon, Daniele had previously believed that fossil fuels would be the key to economic development for many countries in Africa.
"I realize now that this is a misconception of the energy industry, this idea that you still need to pollute to develop. You have so many other ways to develop countries."
---
MEM | Internships & Career opportunities
---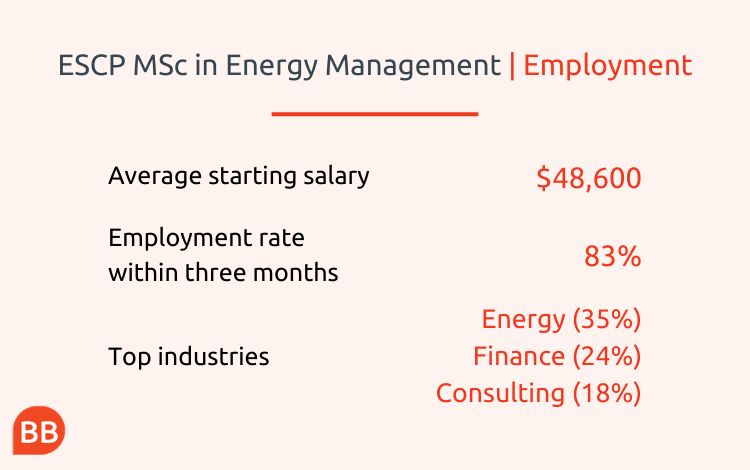 ---
Unsurprisingly, the largest proportion of MEM graduates go on to work in the energy industry (35%). Top employers include E.ON, EDF, and Total.
This is helped by the balance in the curriculum between the commercial and technical side of the energy industry. "Whichever function you end up choosing, you still have this advantage of knowing the other side, which gives you a competitive edge."
Students also have a chance to try out roles and gain work experience in the sector. The program ends with a four month internship placement, or direct employment. Daniele spent four months working at Engie, a French renewables company where she was working as an analyst for smart city developments.
Despite graduating and looking for work at the onset of the COVID-19 lockdown in France, Daniele has now landed a job at OMNEGY, a consultancy and brokerage in the electricity market, specifically helping large industrial companies to reduce their environmental footprint.
She says she regularly leans on her knowledge from her MEM, which she often finds is more up-to-date and relevant than information she gets from regulators or even the energy ministry.
It's a long way from her first energy job in oil & gas in Gabon, and an exciting next step as part of a dynamic and ever-changing industry.
Related Content: