Data and digitalization are transforming how we interact, live, and work. To remain at the frontier of the digital economy, business leaders will need to use data for decision-making, tracking company growth, and understanding employees and customers.

Therefore, business leaders who can combine their management skills with an understanding of complex data sets will be in high demand in the rapidly developing business world.

BusinessBecause caught up with Giuseppe Italiano, professor of computer science and program director of the new Master of Science (MSc) in Data Science and Management at Luiss University, to find out the four ways using data in business will enhance your leadership skills:
---
1. Analyzing data can help you understand your customers
Ever wondered how Netflix always seems to suggest films that you're likely to watch? Streaming platforms, like many businesses, use data on customers' search patterns to create algorithms that make recommendations based on past behaviors, encouraging the consumer's continued engagement.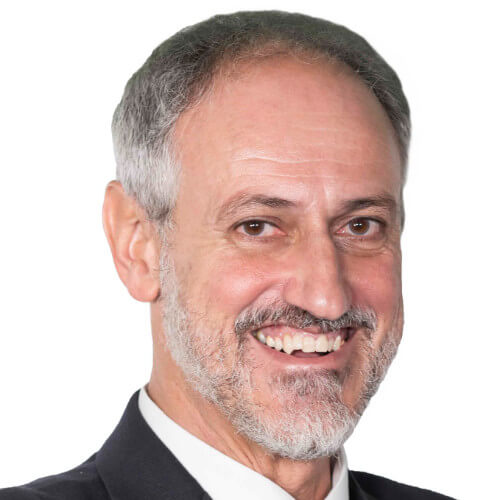 To gain a competitive edge in business, you'll need to gain insight into your customer base. Since digital technologies enable organizations to rapidly process swathes of data, this process has been made easier.
By analyzing customer data and using this information to create a more meaningful experience for your customers, you'll lessen the likelihood that they'll switch to your competitors.
"Customer data, when analyzed with machine-learning tools, may allow you to offer a better product that attracts more customers. You can then collect even more data and eventually try to marginalize your competitors in the same way that large companies with sizable network effects do," notes Giuseppe (pictured above).
On Luiss' two-year MSc in Data Science and Management, you'll learn about how to accelerate this process of gaining insight into customer data through using machine learning tools in the core course on machine learning. As a result, you'll graduate from the program with the know-how to leverage digital technologies to stay ahead of the curve in a competitive business landscape.
---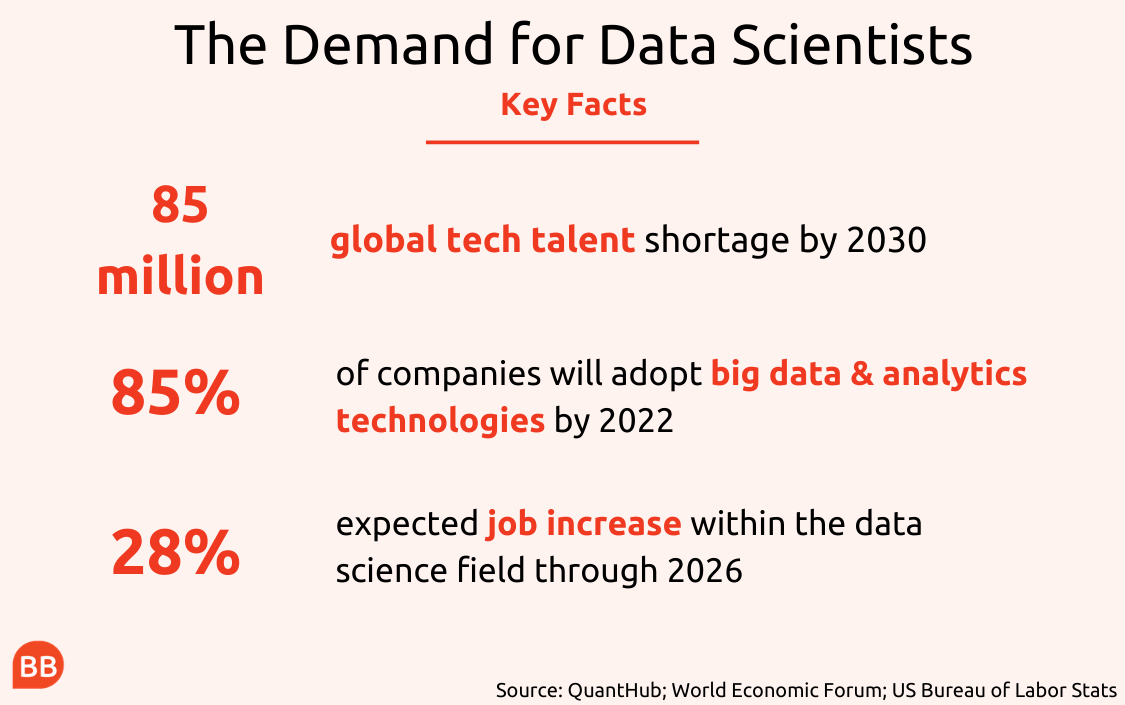 ---
2. Data helps you make better informed decisions
With an ability to analyze and interpret large quantities of data, you'll be able to make sound evidence-based decisions.
"Data-driven decision-making boils down to working towards key business goals by leveraging verified and analyzed data, rather than merely shooting in the dark," notes Giuseppe.
To make these decisions, you'll need to become well-versed in the practice of collecting, extracting, analyzing, and visualizing complex data.
The Luiss University MSc teaches the importance of these skills in their practical data science in action course. In teams, you'll work on real-world data-focused business challenges provided by experts from the technology industry, learning how to think outside of the box when making evidence-based decisions.
You'll then apply your skills learned from the data visualization core course to display complex data, using digital tools like Python and R, that can help your team understand your analysis and predictions.
If you're someone with a passion for problem-solving, you'll thrive when making data-driven decisions, becoming a leader who can navigate the nuances hidden in data.
---
3. Understand the finances of the business
If you see yourself as a financial officer or manager, you'll need to pay close attention to financial data to analyze your business' growth.
"Data analytics involves evaluating a company's historical data to better understand the current and future financial health of a company," says Giuseppe.
This will help you determine how well your company is likely to perform over time, as well as identifying financial issues before they start to cause problems.
Organizations demand leaders who can pivot between data analysis and managerial knowledge at a moment's notice. The Luiss MSc aims to bridge the gaps between these areas, encouraging students to learn about how digital tools like AI can be implemented to solve financial issues, while also understanding how a business operates. This is why the program offers business courses like international operations and global supply chain, in addition to the more tech-focused courses.
Being able to analyze data is just one half of being a data-driven leader: if you don't have the business knowledge as well, you'll struggle to provide real-world solutions to the problems you've uncovered within the data.
---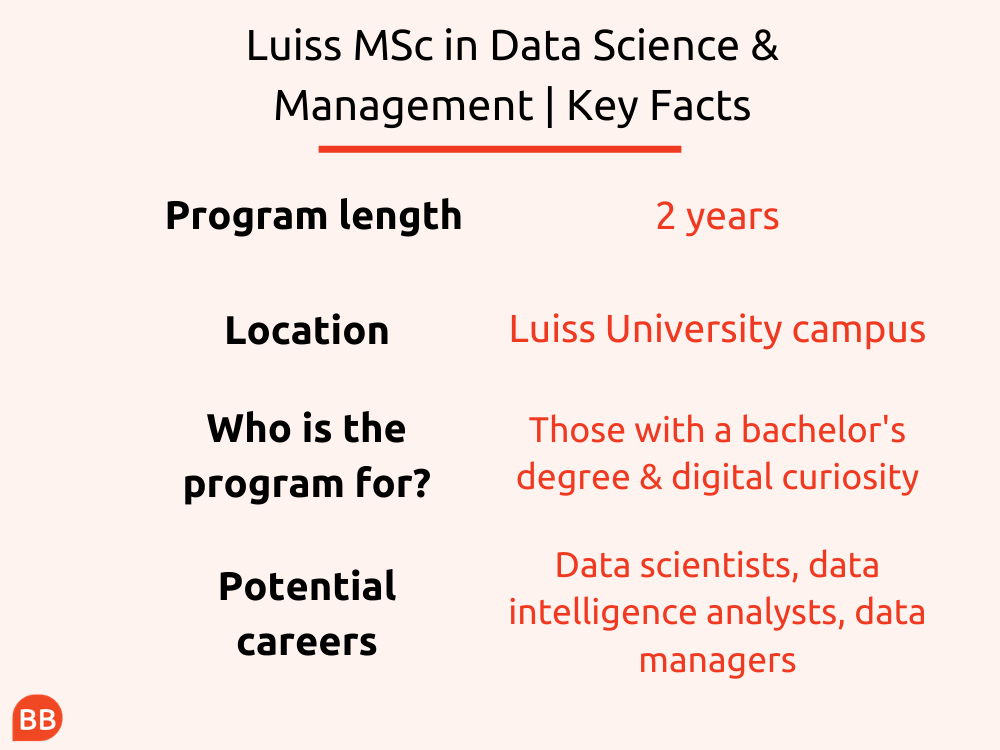 ---
4. Data provides insight into your employees
As a future business leader, it's important to keep an eye on talented employees and ensure they remain in the company.
Interpreting data in business can play a pivotal role in identifying which employees are more likely to leave and why, which can help you to take steps to prevent that, explains Giuseppe.
"Using machine learning and advanced analytics can help pinpoint underlying factors that contribute to employees leaving the organization, which might not be as clear-cut as you initially thought," he continues.
Analyzing big data can help you spot these trends in employee turnover and secure your company's future growth. Learning about the interpretation of big data through a data-driven master's degree is a sure-fire way to become someone who won't feel overwhelmed when confronted with masses of data and can confidently pinpoint the issues at hand.
With the ability to make evidence-based decisions, understand your customers and employees, and spot financial issues, applying digital technologies along the way, you'll be able to confidently lead businesses into the digital revolution.
Related Content: