ESCP Business School—the world's oldest business school—is looking ahead to a greener future by educating the next generation of leaders in the energy sector.

The school just launched a new Executive Master in Future Energy (EMFE), designed to teach students about the various challenges and opportunities in the energy industry, including green energy transition, energy risk management, and digital transformation.
---
What's on the EMFE curriculum?
The EMFE program is designed for students with a master's degree and five years of professional experience, or a bachelor's degree with eight years of professional experience.
Delivered on a part-time basis either online or in a blended format—which includes two week-long seminars in London and Madrid—the program appeals to international professionals who want to upskill without putting their work on hold.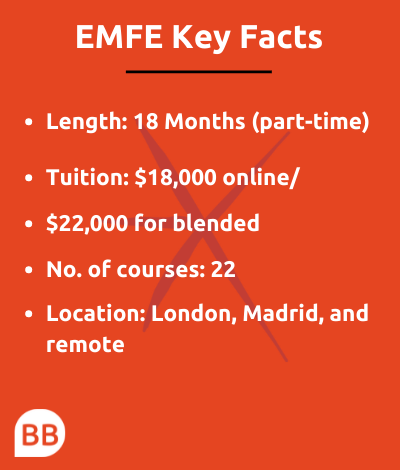 Over the course of 18-months, the EMFE curriculum covers energy markets, governance, and technologies, as well as the fundamentals of management. Courses include Sustainability in the Energy Sector, Energy Policy and Geopolitics, and Energy and E-mobility.
It's a great fit for people who want to "expand their knowledge of the industry with a 360-degree view of the business," explains Professor Spiros Papaefthimiouc, academic director for the program.
"EMFE is unique as it will approach the energy sector in a holistic way, covering all active forms of energy production while focusing on all ongoing and expected advances in the sector," Spiros says.
A central element of the program is an International Consultancy Project, which allows students to apply their existing and newly acquired expertise to a real-world business challenge.
EMFE students will also be able to connect with fellow energy professionals and learn directly from industry experts through company visits, webinars, and seminars.
ESCP hopes students will have the industry-specific and managerial skills to drive a greener future for the energy sector after graduation.
---
Why a master's in future energy?
The energy sector has an important role to play in the global turn towards sustainability in business.
"The industry as a whole will need to rethink its business models, infrastructure, and viability to a more sustainable and green approach, and this will require proper skills and knowledge to integrate the managers into the day-to-day development of the business," Spiros says.
Transitioning to green energy involves governance, economic, and technological challenges that future energy leaders will need to address. A business master's with a specific focus on these challenges could be what helps move your career to the forefront of the energy sector.
---
Next read:
ESCP Business School Master in Finance Review | Curriculum, Admissions & More