Financial engineering—the use of mathematical techniques to solve financial problems—is an exciting career route for ambitious business school grads, but the field is constantly evolving.

Top companies like Goldman Sachs, Barclays, and Spotify are always on the look out for financial engineers to fill roles including quantitative engineer and program manager.

For anyone dreaming of a career in financial engineering, you'll need to strengthen more than just your numerical skills to impress employers and stay ahead in the business world.

Here are five skills that could help you find success when applying for financial engineering jobs, and how a master's in financial engineering can enhance these skills.
---
1. Understand advanced math to land jobs in financial engineering
It'll come as no surprise that those wanting to secure a financial engineering job will need to have a strong grasp of advanced mathematics.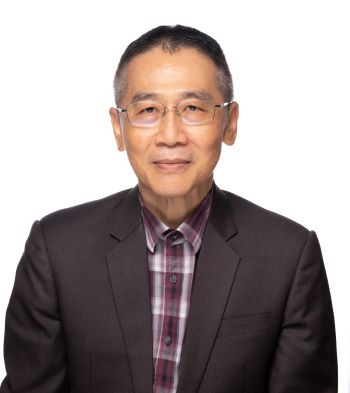 Almost every role within financial engineering—including market analyst or financial specialist—will require you to use advanced numerical skills like statistics and numerical analysis when solving financial problems.
This is why master's in financial engineering programs need to place an emphasis on helping students hone advanced quantitative skills, explains Charlie Charoenwong (pictured), academic director of the one-year Master of Science in Financial Engineering (MFE) at Nanyang Technological University Singapore's Nanyang Business School (NBS).
In the NBS master's in financial engineering, students learn advanced maths within courses like Calculus & Linear Algebra and Linear Financial Models. Both courses enable students to use computer software when applying their skills to real-world financial problems.
---
2. Financial engineering demands knowledge of programming theory
In today's financial world, it's not enough to understand traditional finance and math-based skills—Master in Financial Engineering grads need to be proficient in data modeling and be able to create algorithms using programming languages.
"Python has become really popular in the finance industry in the past five years," says Charlie.
The NBS MFE degree incorporates programming languages like Python and C++ into the curriculum to equip students for their future financial engineering jobs.
NBS also facilitates a speaker series, where industry professionals are invited to explain real-life examples of how programming languages are used to represent complex data, and what it's like to work in financial engineering.
Students can dive deeper into industry trends by taking elective courses in topics such as machine learning.
---
Read: Why Do A Master In Financial Engineering?
---
---
3. Financial engineering employers want strong presentation and communication skills
It's great to be armed with the technical expertise that financial engineering jobs demand, but you'll also need those all-important soft skills to impress employers.
"We've seen in conversations with hiring managers that verbal and written communication skills are something they look out for in their hires," explains Min Chan (pictured), responsible for graduate studies career development at NBS.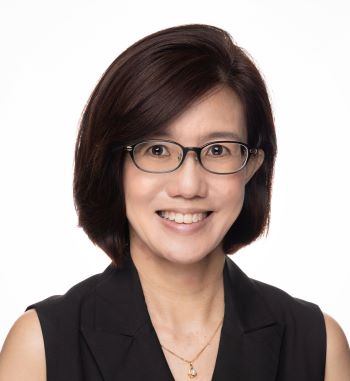 To help students learn how to better position themselves and present their ideas, the NBS Graduate Studies Career Development Office facilitates workshops on networking, personal branding, and storytelling. The careers team also organizes recruitment and alumni events.
"We prepare students for a range of jobs within the financial sector," says Min Chan (pictured). These roles could be anything from being a risk manager or trading analyst to hedge fund manager or enterprise management consultant.
Hands-on and collaborative learning opportunities at NBS enable students to fine-tune their communication and presentation skills. For instance, in the trading-simulation competition, students can create and pitch an investment product.
The MFE program also offers students the chance to participate in an exchange with the program's partner Carnegie Mellon University in the US, which offers an opportunity to network with US students and employers.
---
4. Critical thinking and analytical skills are key for careers in financial engineering
Professionals working in demanding financial engineering jobs need to confidently identify patterns within large data sets.
Critical thinking skills are therefore crucial when identifying financial problems and providing effective solutions, Charlie explains. "Within a dynamic market, it's important to make intelligent data-driven decisions efficiently. Otherwise, opportunities can slip through the gaps."
In the NBS master's in financial engineering program, students enhance their critical thinking skills through courses like Trading Analytics & Processes and Financial Risk Management, learning how to think outside the box when modelling financial and trade-related risks.
---

---
5. Stay ahead of tech trends to stand out to financial engineering employers
Staying ahead of changing tech and digital trends is vital for those looking to launch a high-flying financial engineering career.
"Areas like crypto/digital currencies have implications for financial engineering since they can reduce processing times," says Charlie.
The MFE program offers a course in Programming Web Languages in Finance, Charlie explains, which touches on how Bitcoin and Blockchain works. This course could be helpful for those looking to work in banks or security.
There are also areas like quantum computing to consider too. "The lightning speed of computing provided by the quantum computers will revolutionize computation which is the core of applications in financial engineering," Charlie adds.
To help students keep abreast of these trends, NBS regularly invites experts in the field of quantum computing to speak to master's in financial engineering students about this growing area.
A specialized master's degree can help you to land financial engineering jobs as it provides the opportunity for you to hone these skills and connect with industry leaders at networking events.
Related Content: