Tsinghua University is one of the most prestigious in China boasting an impressive network of more than 300,000 alumni globally and 12,000 MBA graduates. China's president Xi Jinping is a Tsinghua University alum.
Each year, Tsinghua University School of Economics and Management (SEM) welcomes a diverse class of MBA students into an immersive two-year, full-time MBA program that it runs in collaboration with MIT Sloan.
The Tsinghua Global MBA Program combines the best of both Eastern and Western approaches to business, with China-focused courses and local company visits as well as international exchanges and classes taught by MIT professors.
After graduation, Tsinghua MBA students become entrepreneurs, land top jobs in the technology sector, and get hired by leading Chinese and global employers like McKinsey, Tencent, and Alibaba.
So what is life as an MBA student at Tsinghua University really like? We spoke to two current MBA students, Peggy Lau and Johnny Song, to find out.
---
Peggy Lau, MBA '23 | Using the Tsinghua MBA to transform a family business

Peggy grew up in Kuching, Malaysia, and earned her bachelor's degree in economics at University College London. She spent eight years working for her family business before the Tsinghua MBA, first as an international buyer before specializing as the head of HR and operations.
The Unaco Group of Companies focuses on food and retail, importing Chinese products to Malaysia. Now, Peggy wants to use her MBA to help her take over the family business. She's set to head up an FMCG company with more than 400 employees!

---
Why did you decide to pursue an MBA at Tsinghua University?
If you want to be a leader in business, I think you have to do an MBA. An MBA teaches you every segment of a business, including new areas for me like accounting, finance, and economics, as well as areas I'm more familiar with like operations and HR.
I also wanted to learn about the Chinese business environment and Tsinghua is a top business school in China. The courses at Tsinghua are very connected to the Chinese economy and relevant to my business.
I actually got an offer and a scholarship from another top Chinese school, but I still chose Tsinghua. I wanted to be challenged and I felt the Tsinghua MBA was the more competitive program.
Plus, there are various tracks and courses that you can choose from. If you want to explore AI or human resources or operations in more depth then you can do. For a lot of my classmates, the Tsinghua MBA is like a stepping stone, helping them figure out what they want to do and how to switch career path.
What do you think Tsinghua University looks for in MBA candidates?
My interview left a huge impression on me. Tsinghua's admissions staff really dig deep into what you say you've done on your resume. They want to know you as a person and make sure you are what you say you are.
What stands out from your Tsinghua MBA experience so far?
I was an online student for my first three months before I travelled to China. When I arrived, I was taken aback by how welcoming the students were. The class is also really diverse, with ages ranging from 24 to 38 and people from various backgrounds, like real estate, finance, retail, and engineering.
What's your favorite Tsinghua MBA class?
Professor Dana White from MIT teaches us organizational behavior from the US. Our classes are at night because of the time difference and very early in the morning for her, but she is always so energetic. She plays music to wake us up, even though she's the one who should be asleep! She's taught us a lot of presentation skills and how to engage with different audiences.
---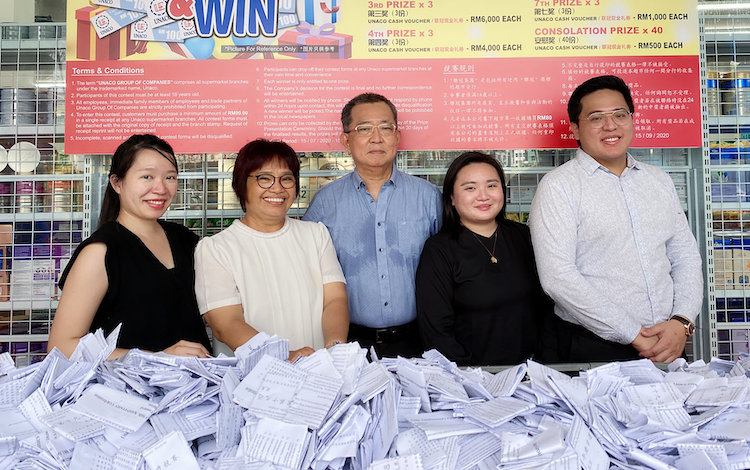 ---
How will the Tsinghua MBA help you achieve your career goals?
The MBA has already inspired me to work on a restructuring proposal for my family business (family pictured above). I've always been an executor, but now I'm learning to think more strategically.
We've experienced the Great Resignation at my company during the pandemic. So I'm looking at our incentives for our employees, salaries and benefits, and our recruitment.
We also get help from Tsinghua's Career Development Center, which provides tailored personal advice, and we're connected with alumni in our industries of interest who share their experiences with us.
What's something about Tsinghua University that most people wouldn't know?
People don't realize how much effort the MBA office puts in to spread their tentacles and make connections for us with real companies.
For our consulting project, for example, we choose from 40 companies to work with. I'm currently working on a consulting project for Aldi, the supermarket chain, which came about because one of Aldi's finance directors is a Tsinghua Executive MBA student. We've flown out to Shanghai to meet the team at Aldi and now we're working on a project focused on expanding their business in China.
---
Go to page 2 to learn how the Tsinghua MBA is opening doors to China careers for Johnny Song
---
Related Content: