Washington, DC, is iconic as the center of American politics, and for its many monuments, from the Lincoln Memorial to the White House to the Smithsonian.

Nestled within the city on a sloped street lined with cafes and shops is world-renowned Georgetown University, with a top MBA offering a modern curriculum and access to career opportunities and connections in various fields.

Here are four reasons to study for your MBA in the US capital:
---
1. You'll join an innovative business school
Georgetown McDonough: School of Business boasts a top MBA program, which consistently ranks well. In the Financial Times Best Global MBA ranks it 32nd, and in the US News Best MBA ranking it stands at 22nd.
McDonough's curriculum has rigorous theoretical courses emphasizing ethical leadership, and specialized electives and intensive learning experiences, which allow students to tailor their coursework and further strengthen skills in their preferred field.
Kendall Deighan (pictured), a second year MBA student, used this expansive curriculum to customize her MBA to her background in marketing, and her interest in the food and beverage industry.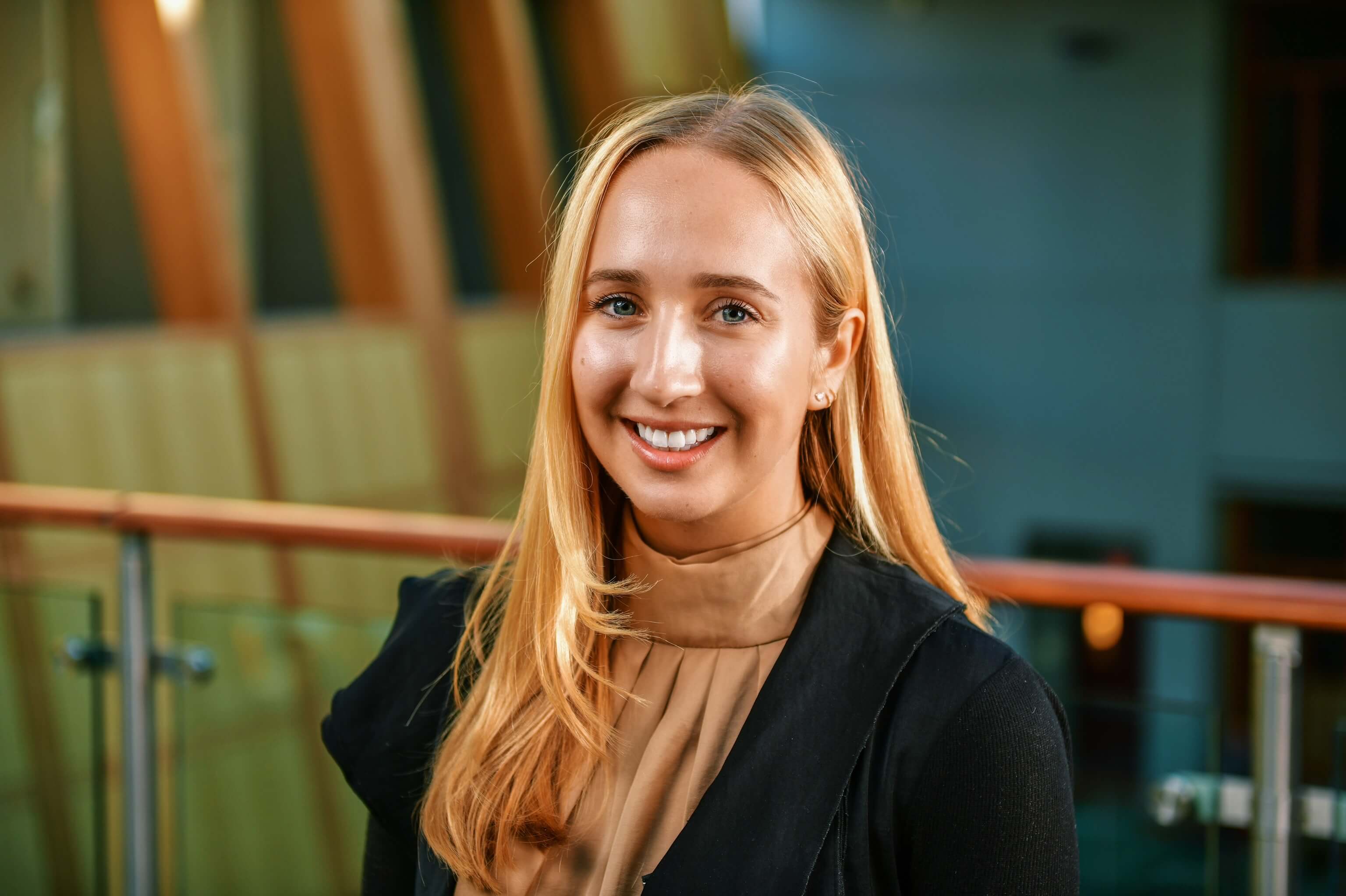 However, she found the soft skills learned during her strategy classes were the most beneficial, particularly Leadership Communications. Kendall explains how the experiential nature of this course helped her understand how to be a more empathetic, inspiring leader.
"You work on improving your public speaking in a business setting, and then you do different simulations around challenging business scenarios you might have in the future.
"One of the simulations is how to lay someone off, and thinking about how to make a decision about human capital," she explains.
Zoe Davis, also a second year MBA, was drawn to Georgetown because of its ability to provide a general business education while allowing her to foster her passion for sustainability.
"I tailored my MBA search to programs that had a certificate in sustainable business or a major in sustainability, and Georgetown was particularly exciting because of the tie to policy.
"I figured doing business school in the nation's capital, at a place like Georgetown which has so many opportunities available, would give me the policy exposure without needing to tack on another degree," she adds.
---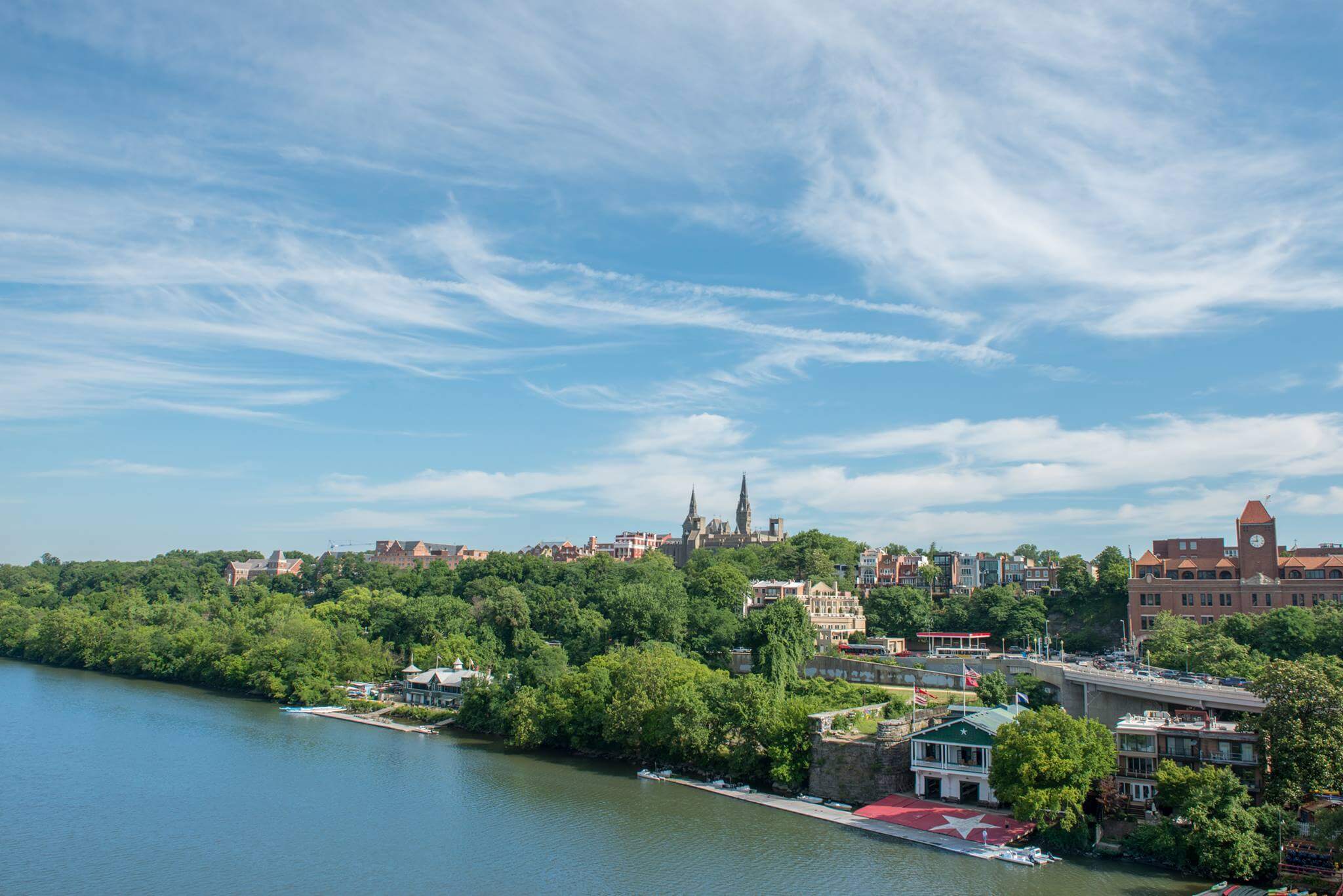 ---
2. You can customize your studies through extracurriculars
Zoe (pictured) used Georgetown's array of extracurricular opportunities to enhance her studies and develop her passion for sustainability.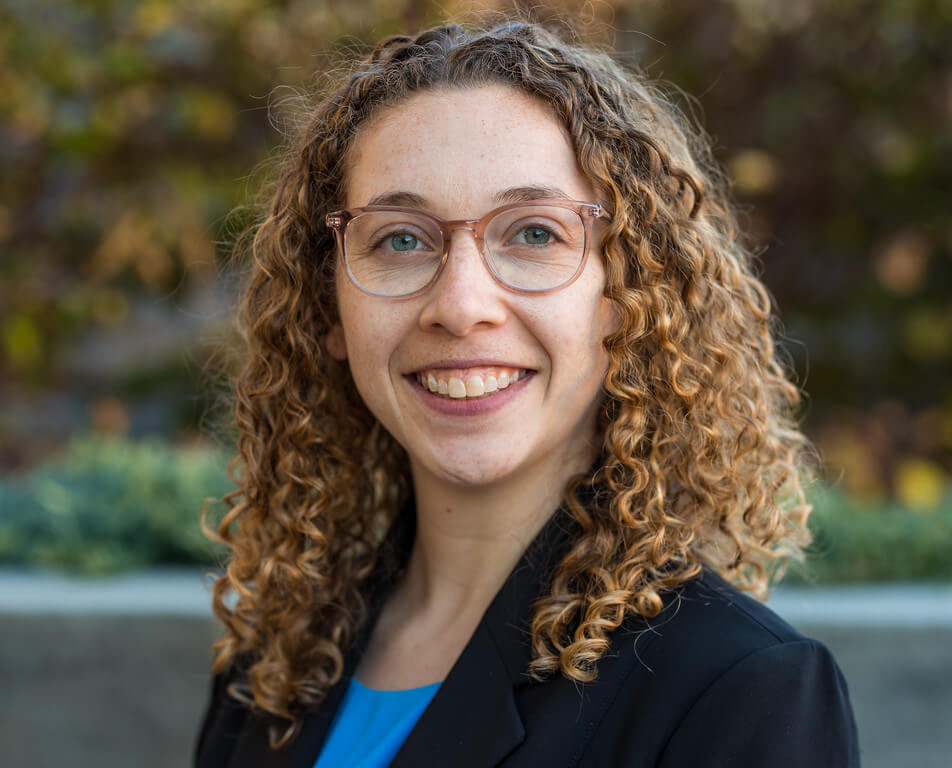 "Georgetown has a center called Business for Impact, which focuses on experiences while you're on campus," she explains.
Business for Impact's mission is to use business for good. It looks to solve the world's most pressing issues through impactful student experiences, which include direct action with global companies, non-profits, and government.
Through this center Zoe has taken programs that have fostered her interest in sustainability. One program taught B Corp certification, a key ESG designation, which meant connecting with local businesses and people at the forefront of the B Corp community in DC.
She also became an Impact Fellow through Business for Impact, where she had weekly fireside chats with people in the DC area that worked in the impact investment space.
"I didn't realize how rewarding all the extracurriculars would be. I didn't realize how much was going on that would really help me understand where I wanted to take my career," Zoe says.
---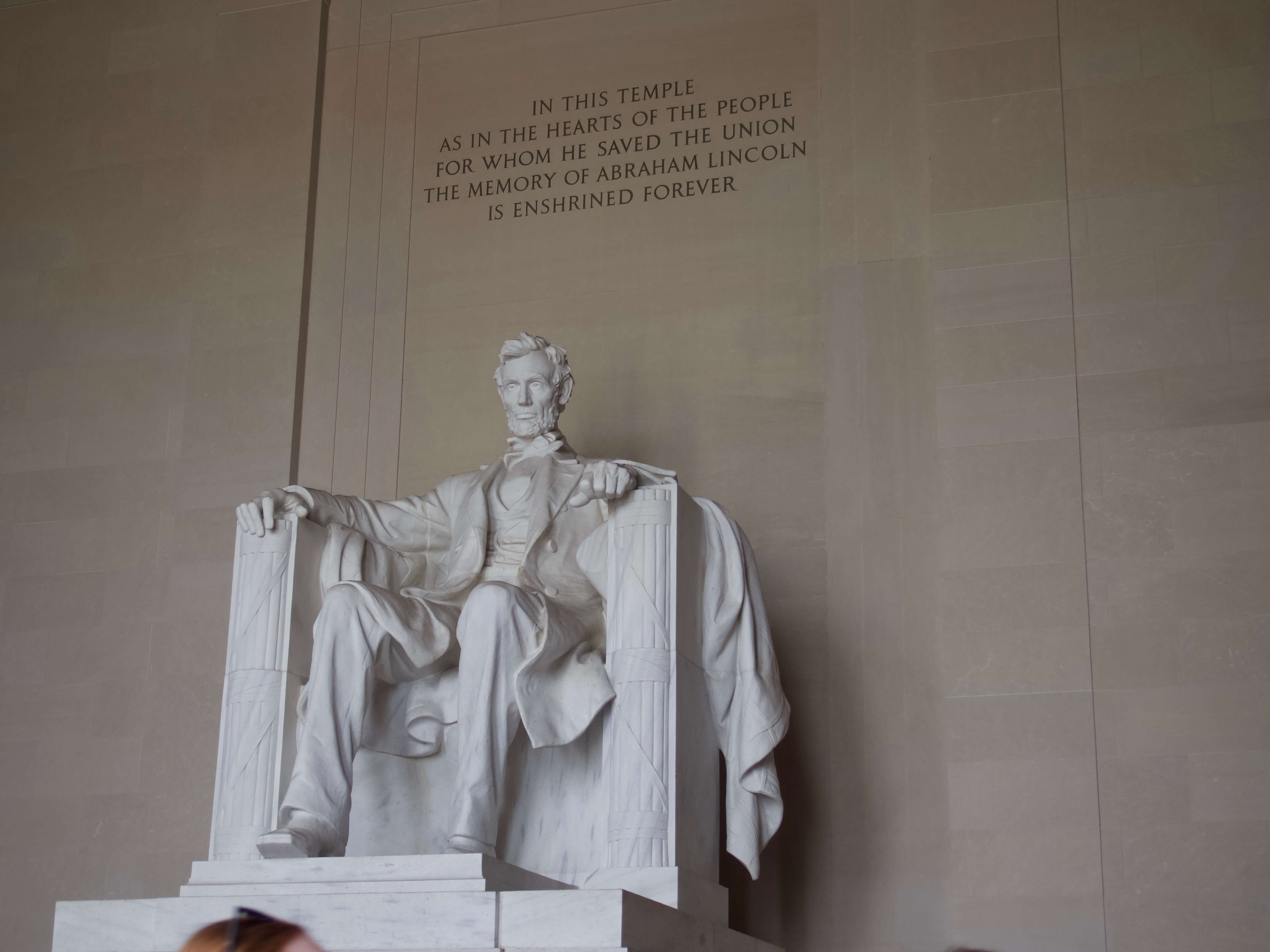 ---
3. You'll live in a vibrant, historical city
Of course, one of the major advantages of Georgetown is its location in Washington, DC, with its history, connections to the government, and vibrant culture.
You can wander along the National Mall up to the Lincoln Memorial and head to the Capitol Building, the White House, or the Washington Monument. You can also go to one of the world's most famous museums, the Smithsonian, for free. The city is highly accessible, with electric scooters and bikes all over the city to rent.
Georgetown's campus is appealing with the advantage of intimacy and camaraderie within a larger city.
"In Georgetown, there's a little main street with cafes and the campus. Then you can go downtown where all the government buildings are, and you see more of the commerce. It's interesting, just exploring all the different neighborhoods," adds Kendall.
---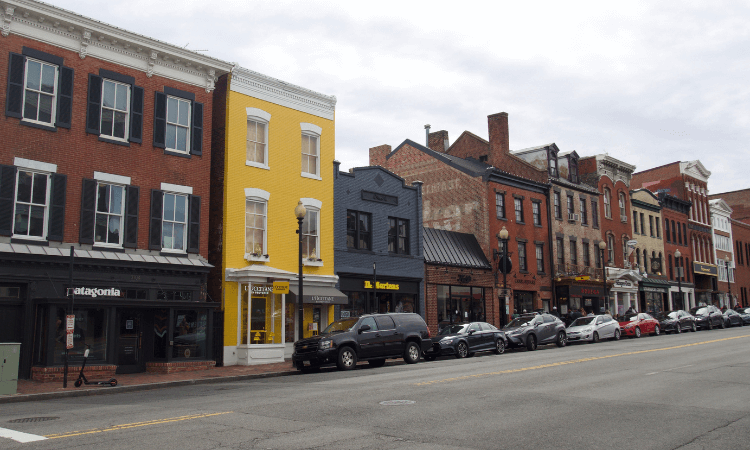 ---
4. You'll have access to an assortment of top companies and institutions
For Kendall, access to top companies in the field she is passionate about has been one of the most significant advantages of her MBA.
Despite its association with the government, Georgetown and DC have excellent access to companies across sectors, such as Nestlé, which Kendall utilized.
"Nestlé has a strong relationship with Georgetown. I was able to meet with different alumni who had been in the program and talk to them about opportunities," she says.
Kendall interned at Nestlé last summer, working in the coffee enhancers team on a TikTok social media campaign. She has now been offered a full-time job at Nestle, starting after graduation this summer.
Zoe used the Business for Impact center to achieve her internship. During the Impact Fellow program, she was paired with an organization who employed her over the summer.
Zoe worked with i2Capital, a conservation finance organization, that finds innovative ways to fund conservation projects.
"I was really excited by their motivation. And by the way that they were trying to find different levers to pull in the finance world to increase impact," Zoe says.
---
For both Zoe and Kendall, Georgetown's MBA and its location in DC has catapulted their skills and connections and established their career path.
"This has been one of the most transformative experiences of my life. I did not realize how much I needed this MBA as a catalyst for my career.
"The education and the curriculum, that's just one piece of it. The experience, the people you meet, the professors you get to interact with, and the research you do. All of that is truly a holistic experience. Of course, it's a large investment, but it pays off in many ways," says Kendall.
Related Content: