April 16 Roundup
---
MBAs working in healthcare
In the midst of the coronavirus crisis, there's never been more of a need for healthcare professionals. The good news is that an MBA degree can advance your career in a variety of industries, including healthcare.
---
---
Take Patrick Gomez Menzies, who used a healthcare-focused MBA at UNC Kenan Flagler to switch from research to managing innovation at GSK.
On his MBA experience, Patrick says: "The collaborative culture at GSK also reminded me of the culture at UNC Kenan-Flagler. I think business school really gave me the skills I needed to have a larger impact than I was having before."
---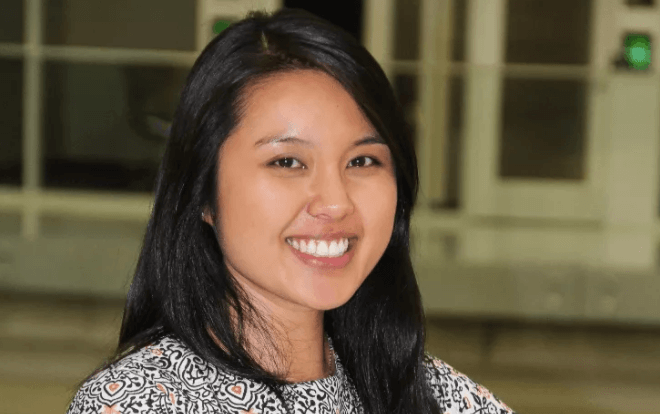 ---
Or Nico Nguyen, from the MBA in Healthcare Administration at Baylor University's Hankamer School of Business, who went from recommending healthcare policies to taking charge of their impact on the ground.
Nico says: "I still call on my MBA program directors when I have an issue. These were people I trusted, and I knew they were looking out for me. With my classmates, even now we stay in touch, and can learn from each other because we're working in different areas."
Check out the best MBA programs in healthcare management
---
NUS Business School pushes back MBA start date
NUS in Singapore has moved its MBA start date from August 2020 to January 2021 for both full-time and part-time formats. If you're already enrolled and the change doesn't fit with your plans, you can either defer by a year to start in August 2021 or withdraw from the program.
The school will continue to accept applications for the January 2021 start date for both programs until July 15th.
See our full list of 2020 MBA Application Deadlines: Coronavirus Extensions
---
Oxford University launches plan to solve COVID-19 crisis
The Oxford Foundry (OXFO), an entrepreneurship center at the University of Oxford, has convened a global taskforce of more than 60 leading entrepreneurs and philanthropists—including Mohamed Amersi, founder of the Amersi Foundation and Biz Stone, co-founder of Twitter—to accelerate entrepreneurial solutions to the problems caused by Covid-19.
Since opening in 2017, the Foundry has accelerated 32 start-ups, and 13 of these are engaging in the fight against Covid-19. The ventures include a GP-to-patient remote platform, fever detection cameras, sensors to monitor NHS hospital bed availability, a communication platform for care home residents and families to keep in touch, and a remote tutoring app for students.
The first part of the Foundry's action plan is to dramatically scale-up support and access to networks and grant funding for these 13 startups. The second part is the OXFO Covid-19 Rapid Solutions Builder, an initiative designed to find and scale up solutions to challenges that will arise from the pandemic, with startups going through a new two-month intensive accelerator program.
---
Search for COVID-19 Program Updates from business schools
GMAC have launched a new tool to let you search for coronavirus-related program updates for your target business schools, including changes to MBA application deadlines and more. Check it out here.