The coronavirus pandemic has hit Europe hard, but there are signs of recovery as business schools begin to reopen their campuses to welcome MBA students for the new academic year.
The situation is constantly changing and business schools are planning accordingly. Some schools are introducing a hybrid model, combining online learning with face-to-face sessions on-campus, while maintaining social distancing.
Here, we highlight the latest COVID-19 campus updates for Europe's top business schools. This page is regularly updated with the latest campus reopening plans for MBA students.
---
COVID-19 Campus Updates: Europe
---
UK Business Schools
---
London Business School
London Business School was preparing to welcome students back to its campuses in London and Dubai from early September. The school is following UK and UAE government guidance and is working in partnership with health and safety consultants.
London Business School dean, François Ortalo-Magné explains how the new model of teaching has been a school-wide effort.
"Our incoming MBA Class of 2022 are beginning their studies virtually in the lead up to the launch of our new Hybrid School model from September 21st, 2020. This new hybrid model will offer students from across our degree programmes both in-person and virtual learning opportunities.
"It is the culmination of a development, testing, and refinement process that has involved students, staff, and faculty working together over the past several months.
"Our new hybrid model means the coming academic year will be transformative, not only for our students, but for the school as well. The coronavirus pandemic has challenged our LBS community to innovate quickly in support of the learning journey of our students and alumni.
"What we have learned through this collective experience will stand our students and alumni in good stead as they adjust to their new challenges and opportunities."
---
Alliance Manchester Business School
The Alliance Manchester Business School campus is currently closed. The school is working to ensure campus is safe, and social distancing and cleaning measures are in place.
The school's Full-Time MBA start date has been postponed from August 2020 to December 2020. A statement on the Alliance Manchester Business School website says this is to give the school the best chance of delivering the program face to face, and to allow students from different countries around the globe to arrive in Manchester to start the MBA together.
---
COVID-19 Campus Updates For US Business Schools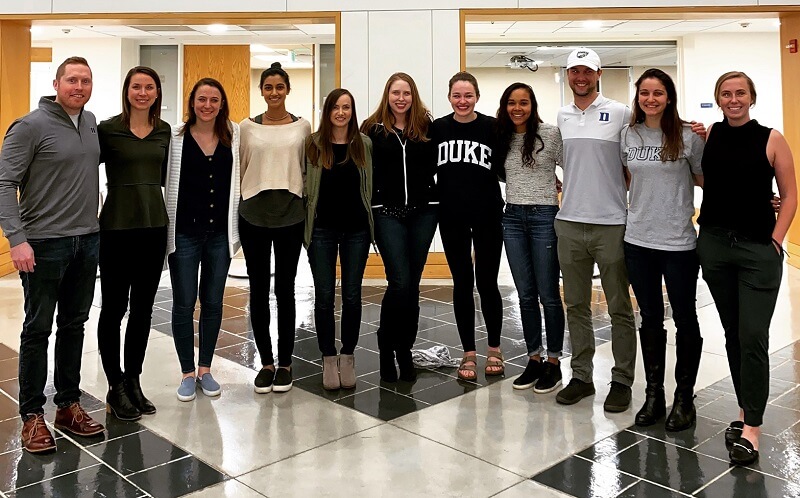 (©DukeFuqua / via FB)
---
Business Schools in Ireland
---
Trinity Business School
The whole of Trinity College is trying to maximize face-to-face teaching but with COVID-19 in mind. The main hurdle is the two meter social distancing requirement in Ireland. The capacity of classrooms has plummeted.
A typical three hour MBA lecture, which might combine a lecture with case study teaching, will probably be moved half online.
The first semester will follow a hybrid model which combines online and face to face elements such as offering online lectures for larger class groupings and face-to-face seminars, tutorials, and laboratory classes for smaller groups. As much face-to-face teaching and learning as possible will be provided under prevailing health and safety requirements. A decision on the second semester will be taken closer to the time.
---
Business Schools in France / Monaco
---
Since July 2020 the wearing of masks is compulsory in all enclosed public spaces in France. On the HEC Paris campus it is necessary to wear a mask when moving through all public indoor areas—campus buildings, restaurants, halls, student residencies—and when sitting in a meeting room, classroom, ampitheater, or residency common room.
All students will be given a health kit, which includes five reusable cloth face coverings and one hand sanitizer bottle per faculty, staff, and degree program students.
Andrea Masini, associate dean of the HEC Paris MBA, explains that despite the COVID-19 crisis, the school had an "unprecedented" number of applications for the September MBA intake.
Students were given the flexibility to either follow their courses in person, following strict government guidelines, or to defer their studies to the next intake. A significant part of the program is being delivered face to face with other courses being delivered online, both in synchronous and asynchronous format.
"Our priority remained the health and safety of our students, faculty, and staff," explains Andrea. "Therefore, we put in place a number of measures aimed at minimizing sanitary risks.
"In addition to that, we deployed a massive testing policy, and asked all our students to provide a negative PCR test before they were granted access to the campus."
---
EDHEC
It was a busy summer for the team at EDHEC. The campus team worked to put in place hand gel stations around campus, temperature check cameras at the school's entrance, one-way corridors, and reduced student numbers.
All students and staff wear masks in class and on campus. Clear, visible communication on hygiene rules and procedures are posted throughout the campus. The City of Nice requires masks everywhere within the city limits, indoors, and outside.
The incoming MBA class of 2021 arrives to begin classes on campus, in person, on September 14th. EDHEC has limited the size of the cohort and expanded classrooms and breakout areas to provide a safe and healthy classroom experience for students in line with government regulation.
The start date of the MBA was pushed back by 14 days to allow any incoming students to complete any obligatory quarantines. Campus France, a French government agency for students studying abroad also opened visas for international students in time to begin class.
Any events or classes that cannot be held safely in person will shift to online.
---
ESCP Europe
ESCP Europe has six campuses across Europe, and campuses are in the process of welcoming students back. The current message is that the schools are welcoming as many students as they can, organizing most teaching on-site. They are also ready for shift to partial or fully online teaching depending on the evolution of the situation on a country by country basis. For example, courses in Madrid had to switch online after two weeks on-campus.
---
Grenoble École de Management
Grenoble has adopted a phased reopening. Between September-and-November, campus is open for students to use, but all classes are 100% online. The school will re-evaluate and implement a new plan by November 1st.
---
International University of Monaco
The International University of Monaco (IUM) campus has reopened and undergraduate and master's students started classes from September 7th. The Full-Time MBA induction begins on September 28th.
"This year the teaching method for the MBAs is different from that of the other programs," explains Dr Marika Taishoff, director of the Monaco MBA.
"While courses in undergraduate and masters' programs have, due to the pandemic situation, been structured around one-third in-class sessions, one-third online synchronous sessions, and one-third online asynchronous sessions, for the Full-Time MBA we have decided to offer most courses fully in class."
The Monaco MBA is offered both as a Full-Time residential program and a 20-month Part-Time MBA. The residentially given courses will be made available online for the Part-Time MBA students this year.
Due to students entering from the US, Russia, South Africa, and other countries currently subject to European visa restrictions around COVID-19, IUM has designed the MBA so students can begin their degree online, and as visa restrictions lift join their peers in class.
---
Applying to business school during COVID-19
---
Business Schools in Denmark
---
Copenhagen Business School already has a full class waiting to start the full-time MBA in October 2020. This will begin fully on campus.
---
Business Schools in Germany
---
HHL Leipzig Graduate School of Management
German business schools are also planning to open their campuses for in-person classes, though some have delayed the campus start date for students. Germany has opened its borders to international students with a valid visa.
HHL Leipzig Graduate School of Management is taking different approaches for different programs. The school's programs with predominantly European students will begin in September as in-person on campuses classes with a hybrid option for internationals.
As the MBA is heavily international, the school was concerned about incoming students getting visas in time. The school has pushed back the start date for all for-credit MBA classes to January 2021, at which point circumstances depending they will begin on campus.
Students will be enrolled in September and given access to a number of not-for-credit options. These include German language courses, virtual networking and career events, team-building Zoom sessions, and open lectures.
---
Mannheim Business School
Mannheim Business School is starting with pre-courses online from September to December 2020. Core courses will begin in person on January 11th,
---
ESMT Berlin's campus is open for in-class teaching. For students unable to make it to campus for the start of the Master's in Management program on September 15th, ESMT Berlin has launched the online Master's in Management Essentials Program alongside Imperial College Business School and IE Business School.
The online program offers recent college graduates the opportunity to learn essential management skills and earn a certificate from all three schools.
For international students who are delayed coming to Berlin, the Essentials Programs allows them to start online, receive academic credits, and join the class on campus for face-to-face teaching at a later date.
---
WHU in Düsseldorf was among the first of the top business schools in Europe to reopen its campus to MBA programs on July 4. All teaching has since been carried out in hybrid format.
The school has in place a detailed hygiene and safety plan to ensure safe and smooth teaching. Plexiglass walls were installed in classrooms, one-way systems were established, and the campus was heavily equipped with disinfection dispensers.
Access to the school's premises is controlled electronically. Every student is registered when they enter the campus using their electronic card. Students receive detailed instructions before arrival and are asked to download and use the official Corona App, which is promoted by the federal government.
No parties are allowed, and there are strict rules for extracurricular and social activities as well.
The new MBA intake was welcomed on August 29th with 49 students of 23 different nationalities in the full-time MBA cohort and 92 students of 19 different nationalities in the part-time cohort.
WHU will also launch its first fully online MBA in October. All lectures on the Global Online MBA will be delivered virtually, and the course can be completed in 18 or 36 months. Students can also take individual core modules with an option to finalize their degree over the course of five years.
---
Frankfurt School of Finance and Management
Jörg Werner, vice president for degree programs at Frankfurt, explains that things are looking promising for their 2020 Full-Time MBA intake. Classes begin in October.
Students have been given the choice whether they wish to take their classes in person or online. Each class taught by a professor will be shown live online through a new technology system in which the school has invested to accommodate hybrid teaching.
There is also a comprehensive cleaning and hygiene plan in place, social distancing, mask wearing, and clear Perspex sheets between each place setting in the classrooms.
"We see regulations changing all the time, so we need to be on the safe side and have a concept which also works if there's a tightening of the situation," Jörg explains.
The school has also invested in coronavirus tracers. Small devices given to each student, staff member, and faculty. Each device has a unique tracking id linked to its owner, and using Bluetooth logs the details of each device that comes within two meters of it. Those details are then kept on a system for 14 days, making it easy to trace potential infections if a student, staff, or faculty member tests positive for COVID-19. And if things get worse, the school is prepared.
"Should there be another lockdown we stand ready to do everything online," says Jörg. "We did this in March when there was the decision to close down the schools. There was only one lecture postponed."
---
Updates: Coronavirus Impact On Business Schools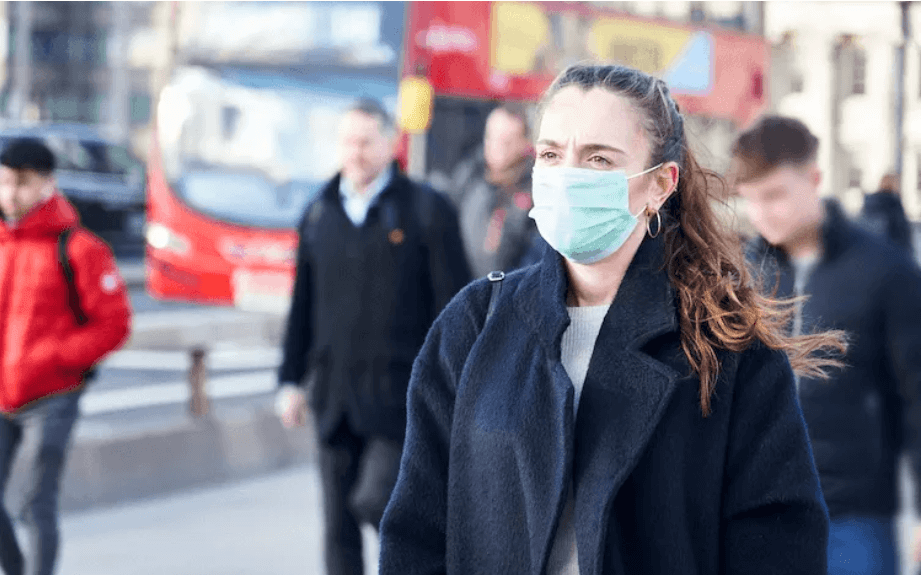 ©gemphotography
---
Business Schools in Italy
---
SDA Bocconi School of Management has been gradually reopening since June 26th, 2020 in line with guidance from Italian national and Regional Authorities.
Life will be different than normal for the school's incoming MBA class of October 2020. On campus, there are specific guidelines in place to ensure the safety of students. They are—but not limited to—continuous sanitation of all areas, with classrooms and other indoor spaces on campus sanitized several times a day and after each lesson. There is minimum one-meter distance requirement between people in classrooms, the school has a non-stop automated air change, sanitized ventilation system operating 24 hours a day all-year round.
There are also body-temperature scanners for anyone entering campus. There's also on campus registration via a QR code, and students will have their curriculum split between online learning and on-campus, classroom learning.
---
Bologna Business School
MBA classes at Bologna Business School will begin on October 5th. Campus will be reopened and the school has rented a pavilion to cater for the required social distancing measures when teaching.
The pavilion has been divided into eight classrooms to accommodate 370 students in a space that can usually host 10,000. Every hour an air recycling system will bring in fresh and clean air to the pavilion.
---
Read our latest updates on the impact of coronavirus on business schools