More than a year of uncertainty has brought about new workplace challenges, from navigating remote management to avoiding employee burnout. So what does it take to lead a successful team in the new world of work?

BusinessBecause reached out to students and faculty from Concordia University's John Molson School of Business to find out what leadership lessons they've taken from the pandemic.
---
1. Keep an open mind
The coronavirus pandemic has brought the need for open-minded leadership into sharp relief. That's according to Mélanie Biron (right), Executive MBA (EMBA) student at John Molson.
Mélanie is an entrepreneur whose start-up coaching service, AURA XP, helps other business owners grow and develop their venture. When she first set up the company, Mélanie realized there were certain gaps in her knowledge in areas like accounting and finance, so she decided to add a business degree to her résumé.
The John Molson EMBA allowed Mélanie to continue working as she studied, and she was drawn to the program's diverse cohort and thorough curriculum.
"I learned best practices for each department," says Mélanie. "It's about seeing businesses holistically."
Taking this holistic overview can help leaders achieve the flexibility that Mélanie thinks is essential to management success post-COVID.
"The program emphasized what I thought in the past—that to be a great leader, you need to be flexible and open-minded," she reflects.
Mélanie took this approach straight into her startup consultancy, helping entrepreneurs weather the impact of the pandemic. In one case, she helped an entrepreneur whose company made water refill stations pivot to creating hand washing stations that could curb COVID transmission while reducing the need for disposable hand sanitizer bottles.
"Today, companies that succeed the most are not too rigid—they can adapt rapidly," says Mélanie.
---
2. Revisit past learnings
Although the past year has been a time of unprecedented change, business leaders should recognize that there are relevant takeaways from past research.
"Research on remote work has been going on since long before the pandemic," says Linda Dyer, director of the Master of Science in Management program and professor of management at John Molson.
"But now the context has changed and there's more uncertainty. I think that processes we studied before need to be revisited."
In particular, past research in business communication could prove fruitful. One simple technique Linda has seen work well in a remote context is establishing a check-in at the start of meetings. During these check-ins, team members can share how they are on a general level, which Linda says is surprisingly freeing.
"I think it's very important to go back to the old literature, to see what we know about certain workplace processes, and how they can be applied in a post-COVID world," she explains.
Business schools are well-placed to educate leaders through challenging times, Linda adds.
"Schools have one foot in academia, and one in the world of practice. A year or two in the academic environment is useful both for a conceptual understanding of how leadership and management works, and to acquire practical skills," she concludes.
---
3. Cut through the noise
Being able to quickly get to the root of a problem is one of the most important skills leaders can have during a period of uncertainty, believes Bethea Clarke (right), current MBA student at John Molson.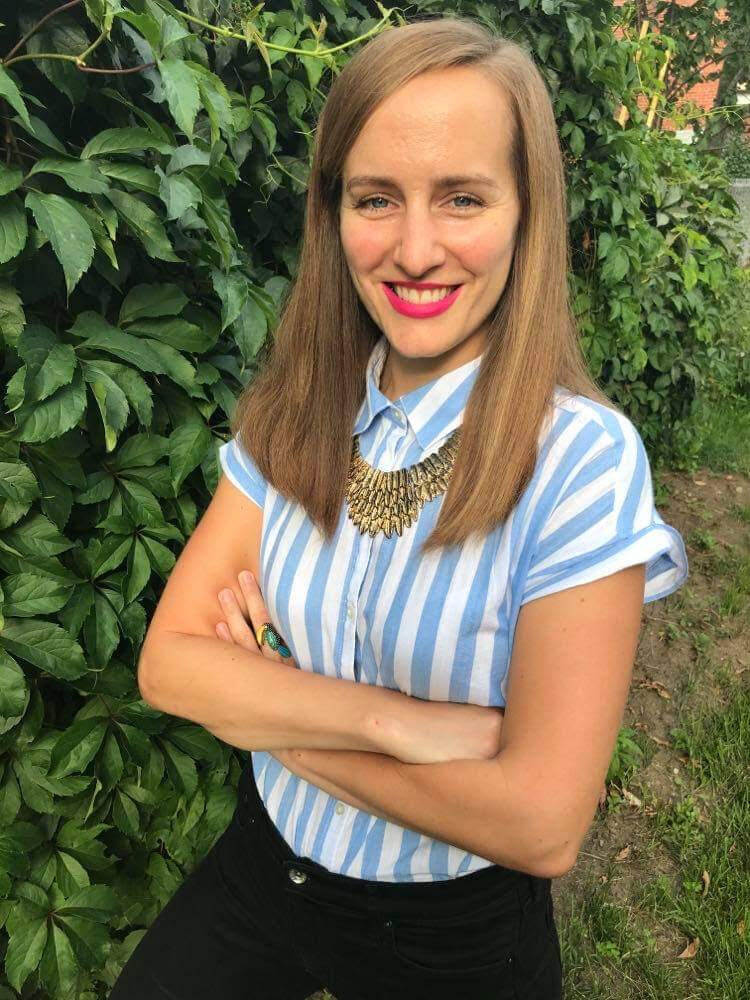 Before coming to the program, Bethea worked in operations for an international tourism company. When coronavirus indefinitely shut down the sector in March 2020, her company was forced to make significant layoffs. Rather than looking for a new job straight away, Bethea decided to take a step back and expand her knowledge of the business world through an MBA.
Having enjoyed her undergraduate degree at Concordia, John Molson was an obvious choice.
"I also really liked how the school pushed experiential learning," she adds. "I'm a person who prefers to learn by doing."
During the program, these experiences allowed her to hone crucial leadership skills.
One highlight was getting involved with the John Molson MBA International Case Competition team. In the second year of the program, Bethea will be competing on behalf of the school, as well as chairing its case competition committee.
As she practiced cracking cases Bethea learned to quickly get to the root of business problems.
"It's about cutting through the noise to find the actual problem versus looking at the symptoms," she explains.
Although this ability is always useful, Bethea thinks it could prove essential in times of rapid change and uncertainty, like the pandemic.
"I don't think the pandemic has changed the traits it takes to be a good leader, but it has brought them into clearer focus," she says.
Related Content: