The roaring twenties started with post-war economic prosperity and ended with the Wall Street crash. 100 years on, at the turn of the new decade, international business has definitely changed a bit.
2020 marks an uncertain year for politics. The UK's post-Brexit negotiations, an escalating US-China trade disagreement—not to mention the effects and fallout of the Coronavirus pandemic—and an attempted reelection for US president Donald Trump.
Here are some of the biggest trends that will affect international business in 2020:
---
Political disruption in the US
---
When November rolls around, America's electorate will again be given the choice between President Trump and one of the many Democrat contenders who still have their hat in the ring.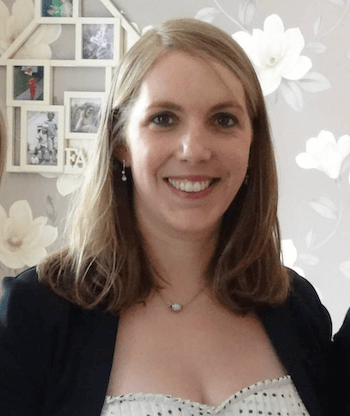 The outcome is hard to predict, but what we can be certain of is uncertainty.
Nicola Sullivan (pictured), Executive MBA student at UCD Michael Smurfit Graduate Business School, understands this all too well.
"The US is a lot less predictable than they have been in previous years, and the election is going to tell us a lot about how they'll behave," Nicola explains.
Alongside her studies, Nicola is product development vice president at a software provider, based in Ireland but with employees and business in the US. She recognizes how companies like hers have hit a standstill with decision making surrounding the US.
"People are watching and waiting, not sure what steps to take because come the end of the year, who knows what the US will look like."
---
UK repositioning
---
After three and a half years of Brexit negotiations, the UK has left the EU. But 2020 will mark the year that laws and trade deals are renegotiated to decide the future of the UK's position in the world.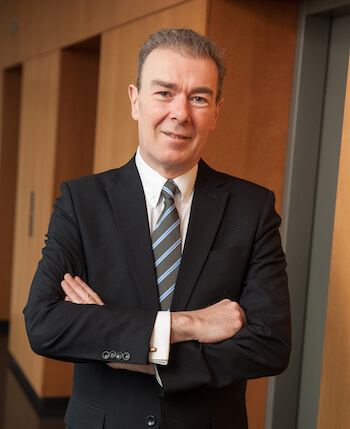 While Brexit hasn't had the negative impact on students that many thought it would, it spells uncertainty both for UK businesses as well as businesses that import or export into the UK.
UK businesses, Nicola suggests, are poised to see what the outcomes of the year's political negotiations hold. "They can't plan, they can't implement, they can't even innovate until they know what happens next with the market," she explains.
Professor Eamonn Walsh (pictured) at UCD Smurfit is slightly more optimistic. Brexit uncertainty could also be an opportunity for UK businesses, and the country, to carve out a new path for itself.
"The way the world is shifting, a case could certainly be made for a country [like the UK] to strike out on its own and create a unique identity," Eamonn suggests.
For Smurfit graduates, Ireland is a particularly strong place to start a business career.
"As the largest English speaking EU country post Brexit, Ireland will have a certain advantage," Eamonn adds. "There are significant opportunities for talented non-EU nationals to work with global companies in Ireland, while EU nationals continue to be welcomed by global companies with significant Irish footprints."
---
Globalization and interconnectivity
---
As superfast broadband and 5G are rolled out, the world in 2020 is more connected and global than ever. You no longer need to travel for hours to get to a meeting: you can simply open your laptop.
This has a big impact on the way that businesses and their employees need to think. International business is a complex operation—"you're dealing with a lot of moving parts," Nicola illustrates.
On the international consulting trip on her EMBA at Smurfit, Nicola saw the impact on a business when these moving parts don't line up. She spent a week on the ground at a toy manufacturer in Lisbon, where there had been several quality issues.
From walking through the factory process, Nicola and her team went about identifying the problems. But it wasn't easy. Many of the employees only spoke Portuguese, and could only view the company from a manufacturing perspective.
It required applying what she had learned about operations from her EMBA, the fact that their are global, cultural, and even professional differences that you need to consider in every company.
---
China's continued rise
---
From an economic perspective, 2020 promises to be a huge year for China in the international business arena. As Asia's GDP is set to overtake that of the rest of the world combined, China continues to grow and develop, bringing the majority of its citizens with it.
This is part of what Eamonn refers to as "the great convergence"— where the US and Europe are no longer dominant, and the rest of the world is catching up in terms of prosperity.
"The notion of competition amongst nations is coming much more to the fore in the coming year," Eamonn insists.
Given the uncertain status in the UK and Europe, it would be a missed opportunity for businesses not to consider China as an option.
---
Corporate social responsibility
---
It's official—2010-to-2019 was the hottest decade on record. In business and society, there is a movement to combat the climate crisis and to encourage responsibility.
"There's a lot of pressure on businesses to be aware of your impact on the environment," Nicola insists, "We all want it to still be here for our children and their children."
This extends beyond just the environment, and towards general awareness of your business' impact on society around the world. "If your company is offshoring or outsourcing, there's pressure on you to make sure you're looking after everyone in your company, and not to point the finger at third parties."
Learning to navigate these complex ethical issues will be crucial for any business and business leader in 2020.
Download the BusinessBecause Executive MBA Insights: 10 Leadership Challenges For 2022
Discover the 10 leadership challenges facing business leaders in 2022, and find out how you can overcome them with an Executive MBA
Related Content: