When most people think of graduate management education, the MBA is top of mind. But a relatively new qualification—the Master in Management (MiM)—has been gaining popularity.
---
MBA vs MiM
While the MBA started at Harvard in the US over 100 years ago, the MiM has come to prominence in the past 20.
The key difference is that while both courses cover a range of business topics and general business principles, the MBA is usually designed for people with a few years of work experience.
The MBA is seen as a career accelerator or a tool for career development or change. The MiM is more of a career kickstart for those with little or no work experience, fresh out of their undergraduate degrees.
The MiM generally attracts younger candidates compared to the MBA, with most MiM candidates in their early twenties.
The MiM admissions process has less of an emphasis on work experience, but much of the application is similar to that of an MBA. Most programs require references, essays and standardised test scores (like the GMAT and GRE).
---
Career prospects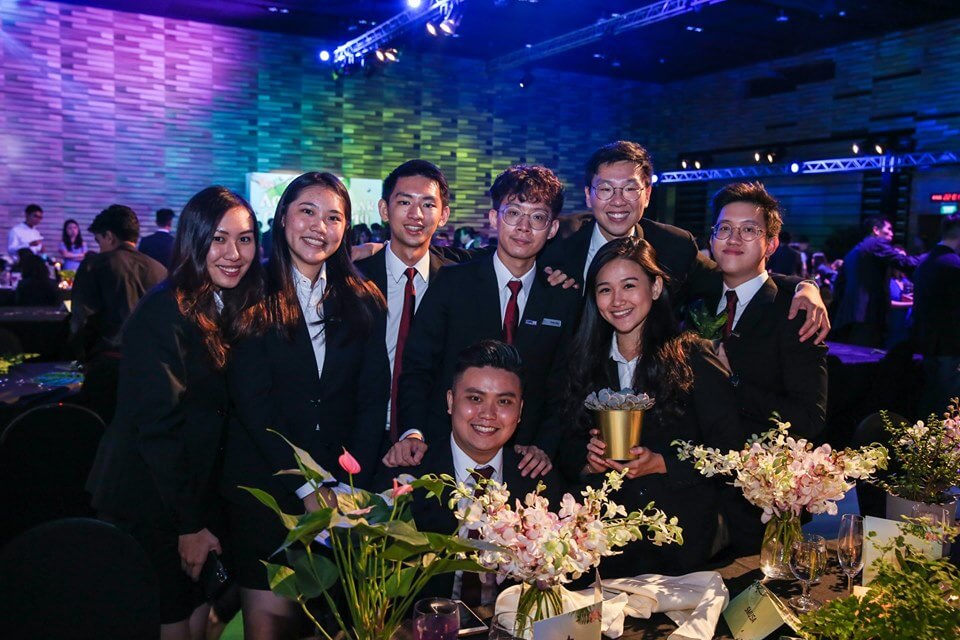 The MiM is designed to help pre-experience candidates launch their careers. There is a focus on gaining a solid management foundation and often on the global nature of business.
MiM graduates will normally aim for entry level positions while MBA graduates will usually aim for mid or senior-level positions. Those with MBAs will command greater salaries, in part, due to their previous work experience.
According to a report from the Graduate Management Admission Council (GMAC), MiM graduates seeking employment in Europe and Asia-Pacific have an advantage over those seeking employment in the US, because there is more employer recognition in these regions.
This could soon change as the MiM becomes more popular among global employers and more schools across the US and Asia offer MiM programs.
---
The first blended MiM program in Asia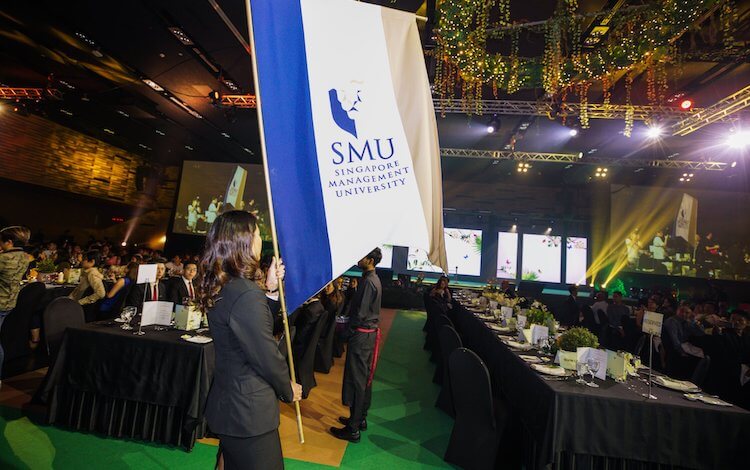 One such school is Singapore Management University, which alongside its flagship MBA program offers a full-time Master of Science in Management (MiM) and a blended learning MiM—the first of its kind in Asia.
The MiM program at SMU has an internship component which allows candidates to gain real-world work exposure in Singapore. The program also focuses on a Global Asian-focused Management Curriculum.
The blended MiM combines online modules, delivered through a global award-winning learning platform, with four short campus visits. While this option is best for people who want to study and work at the same time, a more immersive full-time option is also available.
Like MBA candidates, MiM candidates get access to career services with strong connections to the local business community and leading multinationals.
---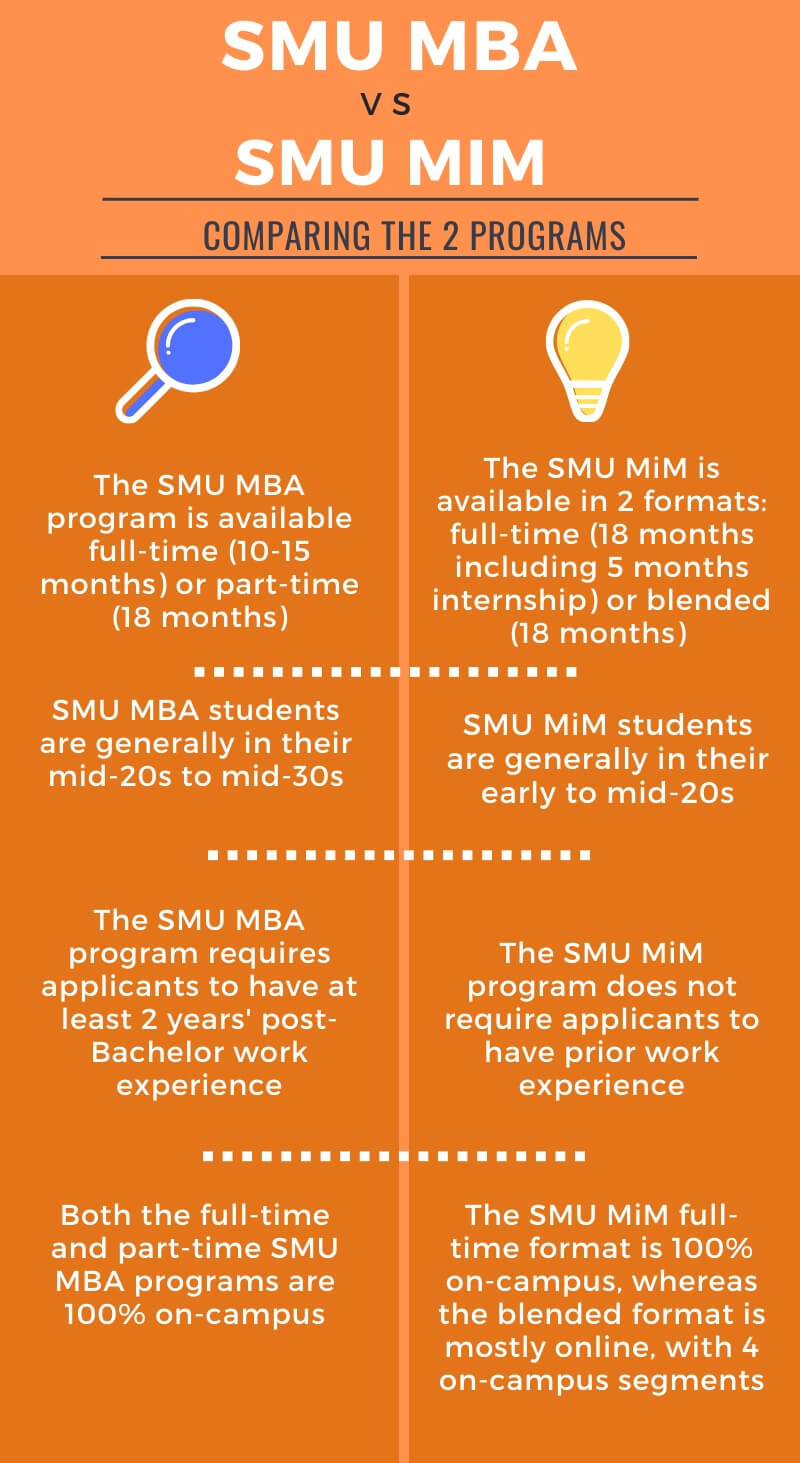 ---
How can you choose between an MBA and an MiM?
It's not that clear cut. Getting an MiM also does not preclude you from getting an MBA later on in your career.
You may benefit from obtaining both qualifications at different points in your professional life.
Look at class profiles, speak to alumni, and visit school campuses. Think about what stage you're at in your career, and what you want from your degree, to work out which program will suit you best now.
Related Content: