While its big brother, the MBA, began in the US, the Master in Management originated in Europe. Since its inception, European business schools have dominated Master in Management rankings.
If you're considering applying for a top MiM program in 2023, it's the same story.
The most recent Financial Times ranking of the top 100 MiM programs worldwide included just three US business schools and seven schools in Asia. The vast majority of top-ranked schools, including all of the top ten programs were in Europe.
Here are the 10 best Masters in Management in Europe in 2022, according to the FT ranking.
---
10. ESMT Berlin
---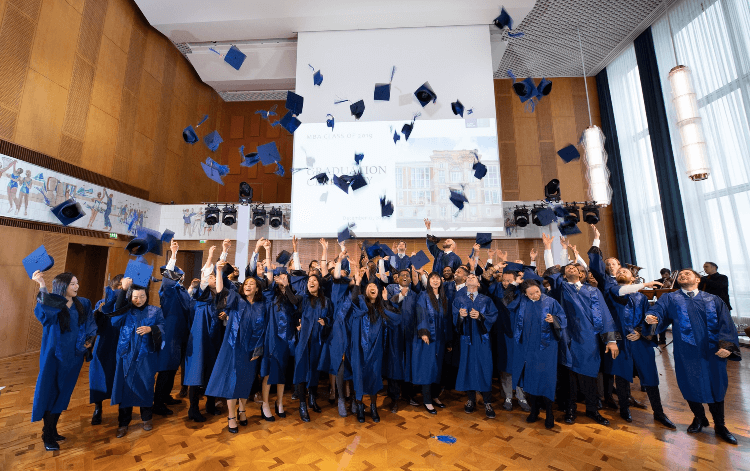 ---
Having moved up the ranking for a place in the top 10, the ESMT Berlin Master in Management—soon to be the ESMT Global Master in Management—is now the best in Germany, according to the Financial Times.
With Germany the host of a number of innovative industries, the two-year program at ESMT includes tracks in Innovative Management and Quantitative Business as well as participation in a Social Impact Project.
The ESMT MiM is host to a diverse cohort with 82% international students and 46% women. From their cohort, 91% say their career goals were achieved upon graduating with 94% being employed within three months.
---
9. EMLyon Business School
---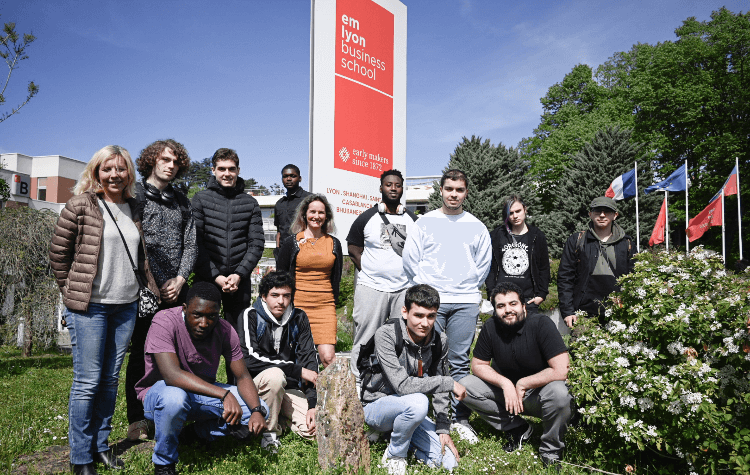 ---
Also gaining a place in the top 10 this year is France's EMLyon Business School. Lyon is the second largest student city in France and a well-established business hub across industries like banking chemical and pharmaceuticals.
Students on the Master in Management program can opt to study for two or three years in a cohort comprised of 70 nationalities and 46% women.
Within three months of graduating, 96% of students were employed and earning a 58% increase on their salaries averaging an impressive $96,500.
---
8. University College Dublin: Smurfit
---
---
The MSc in International Management at Ireland's University College Dublin Smurfit Graduate Business School includes a ten-week international internship as part of the 16-month program. Students also take part in an Intercultural Development Program to prepare to enter a global job market.
MiM students can also take advantage of the top-ranked career service, which helps 94% of students secure jobs within three months of graduation. Smurfit MiM students can expect to see a salary increase of 62% between enrollment and graduation with average earnings of $93,500.
---
7. London Business School
---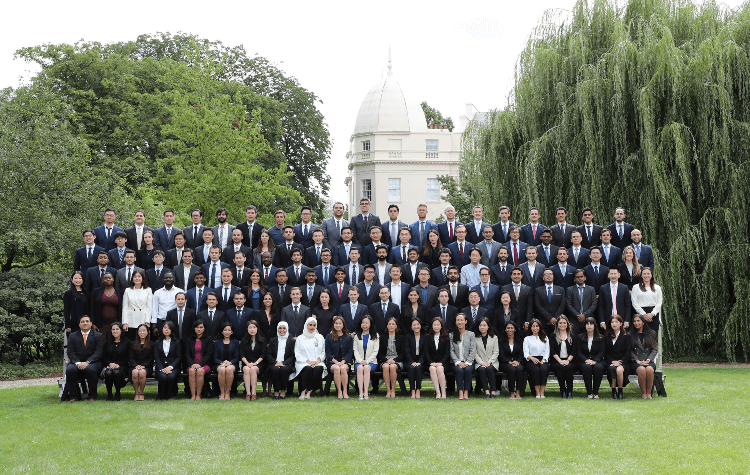 ---
A consistent performer across all of its business masters programs and the most popular business school in the UK, London Business School offers an intensive, one-year MiM program.
LBS MiM students benefit from the schools' strong reputation and world-class career service, which sees 93% of students employed within three months of graduation. A further 91% report the program helps them achieve their aims after graduation.
The school's pedigree helps students earn huge salaries, averaging at a huge $103,500 three years after graduation.
---
6. ESSEC Business School
---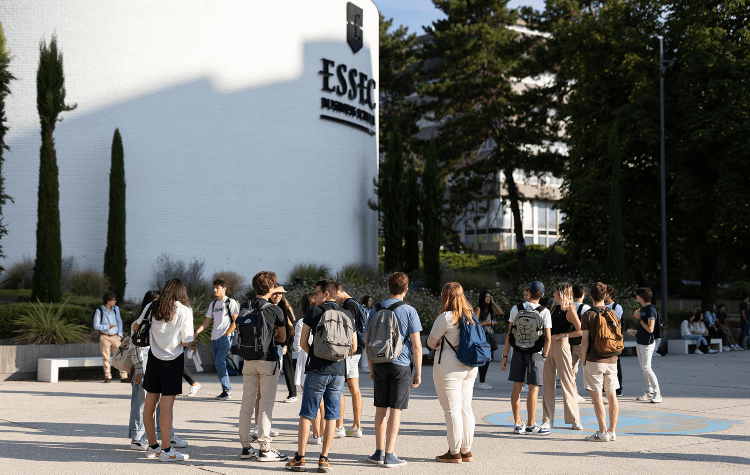 ---
One of four French business schools in the top 10, Essec Business School has stayed consistent in line with its place in last year's ranking. The two-year Master in Management program is taught from both the school's French campus, near Paris, and in Singapore.
The highly flexible curriculum includes a variety of specializations and elective opportunities in Sustainability and Impact, Entrepreneurship and Innovation, or Digital Business. After honing their career interests, grads can expect to earn huge salaries of around $97,000 within three years.
With such impressive salaries, it's no surprise that almost 90% of students report that the program helped achieve their aims after graduation.
---
Download our Master in Management Guide 2023
---
5. ESCP Business School
---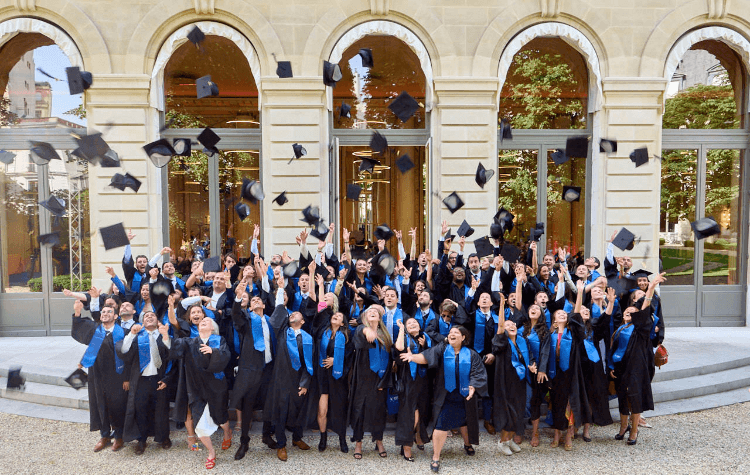 ---
Another top MiM offered in France, ESCP Business School's Master in Management gives students the chance to study at six different campuses in Europe including Berlin, London, or Madrid.
Students on the program take part extensively in internships and apprenticeships which see them graduate with nine month's professional experience under their belt. This experience means that 99% of ESCP MiM students secure roles after three months, the highest on this list.
In these roles, grads can expect a salary of around $95,700.
---
4. Stockholm School of Economics
---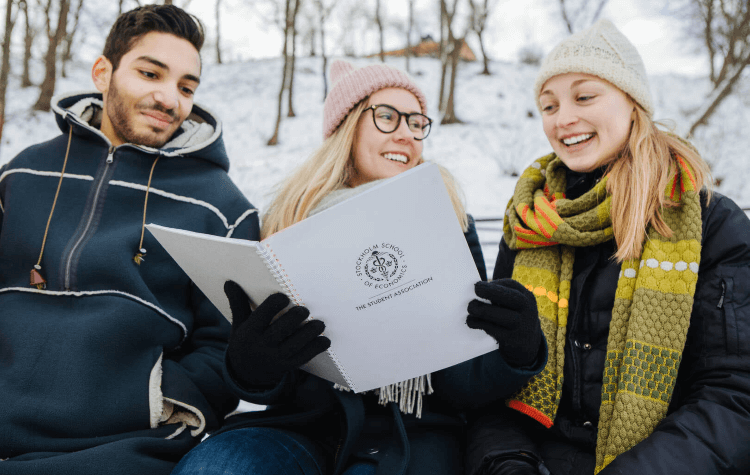 ---
Making its way towards the top three, the MiM at Stockholm School of Economics is Sweden's best Master in Management degree.
The two-year program attracts students from around the world, with the class of 2022 including representatives from Taiwan, Singapore, and Lithuania. It is also one of the most gender diverse programs on the list with 55% female students.
Come the end of the program, 87% of students are employed within three months, earning salaries that average at $92,000.