The Indian Institute of Management (IIM) Kozhikode is recognized as the third-best business school in India, according to the 2023 National Institutional Ranking Framework
(NIRF).
Set up in 1996 by the Government of India in collaboration with the State Government of Kerala, IIM Kozhikode offers the Post Graduate Program (PGP), Post Graduate Program (PGP) In Finance, and Doctoral Program in Management (PhD).
As well as being a member of AACSB (Association to Advance Collegiate Schools of Business), IIM Kozhikode has achieved international accreditation from the Association of MBAs (AMBA), and EQUIS (EFMD Quality Improvement System). By receiving the globally recognized EQUIS accreditation, IIM Kozhikode becomes the fifth IIM to earn this distinction and the sixth management institution in India to receive the prestigious accreditation.
IIM Kozhikode is led by its director, professor Debashis Chatterjee, who is widely recognized as a prominent thought leader in the field of leadership.
IIM Kozhikode boasts a robust International Exchange Program that facilitates student and faculty exchanges with renowned business schools, including SDA Bocconi in Italy, Copenhagen Business School in Denmark, ESCP Europe in France, and the University of Queensland in Australia, among many others.
The Post Graduate Program in Management (PGP) is the flagship program offered by IIM Kozhikode. The two-year, full-time residential program fee is INR 20.50 lakh.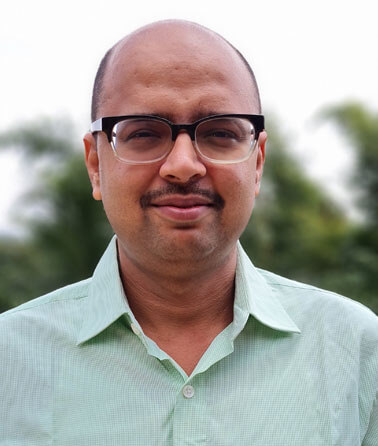 For the 2023 batch, IIM Kozhikode saw 100% placement among grads for its two-year Postgraduate Program in Management (PGP).
IIM Kozhikode received the highest salary package of INR 67.02 lakh, offered by a prominent IT company. The PGP graduating batch of IIM Kozhikode achieved an impressive mean salary of INR 31.02 lakh, with a median salary of INR 27 lakh.
Additionally, the top five percentile of offers had an average salary of INR 62.04 lakh, marking an 8% increase compared to 2022. The top 10 percentile had an average salary of INR 55.2 lakh, representing a growth of more than 4% compared to the previous year.
The Information Technology and Analytics cluster at IIM Kozhikode played a significant role in the placement season, securing a total of 59 offers. Notable recruiters in this cluster included EXL Analytics, Jio Platforms, Mercedes Benz, Microsoft, Optum, Walmart, and ZEE Entertainment.
As you'll already know, a successful MBA application plays a crucial role in getting admitted to a top business school. To find out how to make a successful application to IIM Kozhikode, BusinessBecause caught up with Soumya Roy (pictured), associate professor at IIMK.
---
IIM Kozhikode MBA Application Insider
---
What do you look for in IIM Kozhikode MBA applicants?
A candidate for the IIMK Postgraduate Program should be academically sound and firmly committed to being a lifelong learner. While the candidates are expected to successfully complete the rigorous coursework with excellence, their individual skills and accomplishments are also given due importance in line with the ethos of the institute.
The candidates are expected to succeed as socially responsible and environmentally friendly business leaders who will be responsible for businesses of considerable size and involving significant financial stakes.
---
What GMAT and CAT scores should IIM Kozhikode candidates aim for?
IIMK offers three two-year full-time residential PG Programs (PGP, PGP-Finance, and PGP-Liberal Studies and Management or PGP-LSM) and one one-year full-time residential PG program (PGP-Business Leadership or PGP-BL). Building on the institute's goal of increasing the international footprint, admissions to two-year full-time PG Programs are also available for international candidates.
While the minimum eligibility criteria for admissions to the programs are published well in advance on the institute's website, it should be mentioned that the candidates must target excellence in every aspect in line with the vision of the institute.
In particular, the CAT scores are considered for admissions for all the PG programs. Additionally, GMAT and GRE scores are also considered for PGP-Finance, PGP-LSM, and PGP-BL.
---
What MBA application advice would you give?
IIMK is looking for management leaders of the future. Therefore, applicants are required to give serious thought about their professional career, how they would want to shape it, and how does IIMK's MBA program help them achieve those career goals.
In line with the vision of IIM Kozhikode, candidates are recommended to live up to the embodiment of Globalizing Indian Thought by embodying Authenticity (Satyam), Sustainability (Nityam), and Fulfilment (Purnam).
---
How should candidates approach the academic writing test for IIM Kozhikode?
The purpose of the writing task is to broadly evaluate critical thinking skills, analytical writing ability, and command of language. The candidates should, therefore, be aware and curious about the world around them. The best way to achieve this is to start reading anything that interests them from books, periodicals, newspapers, and blogs. It's believed that reading will help them think critically, organize their thoughts, and enable them to articulate those thoughts in writing in a coherent manner.
---
What should candidates expect in their IIM Kozhikode MBA admissions interview?
Candidates can expect an evaluation of their leadership potential, determination to make a difference, communication/interpersonal skills, attitude and approach, and outlook and awareness regarding the socio-political, business, and economic environment and issues. Apart from these aspects, they would be evaluated on their academic efforts and disposition.
Candidates with work experience will be evaluated based on skills and knowledge in the work domain.
---
Is there a possibility for candidates with an average academic record to succeed?
All candidates who have opted for IIM Kozhikode and are fulfilling the minimum eligibility criteria as specified in the admissions policy are eligible to register for the IIM Kozhikode MBA program. An aggregate index score (AIS) is computed based on the performance in CAT, Class X, Class XII, gender/academic diversity criterion, and work experience.
For a candidate with an average academic record to expect a call would depend as it's relative to the scores of each candidate and on the category the particular candidate is registered in.