Negotiation is a key skill for those looking to forge a career in business. Whether you're negotiating a deal with stakeholders or advising clients, you'll need to be ready to negotiate at a moment's notice.

Negotiating your MBA salary will also be important to ensure your pay accurately reflects your skills and expertise.

Here are 5 tips to help you negotiate your MBA salary.
---
1. Gather information before negotiating an MBA salary
The MBA salary negotiation process may seem daunting at first but there are a few things you can do to strengthen your position.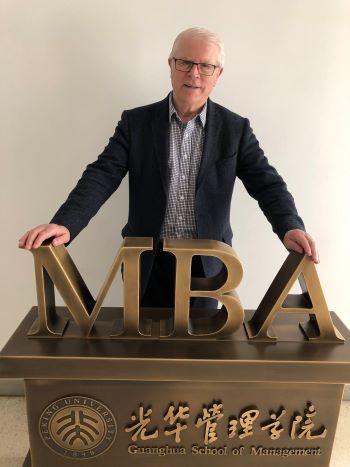 Tim Cullen (pictured) is the founder of the Oxford Programme on Negotiation at The Saïd Business School (University of Oxford) and teaches a course drawing on the same principles at Peking University (PKU) Guanghua School of Management in Beijing.
"Every day in business, there's going to be a negotiation of some sort," he says.
The Negotiation course is one of several MBA courses that's designed to teach students important soft skills. The PKU Guanghua MBA program also offers a course named Design and Deliver Action Oriented Presentations, which further helps to boost students' leadership and innovation skills.
One of the main ways that MBA grads can build their case is by engaging in information-gathering from the get-go.
"Find out what the other party wants and use this in the bargaining process," he says.
The recruiter or employer may be interested in hiring someone who can start right away, or they may be keen to hire someone who can work across different areas.
"Determine whether one item is high value to one party but low cost to another," adds Tim.
---
2. Highlight why your skills are important when negotiating MBA salaries
Employers will want to see how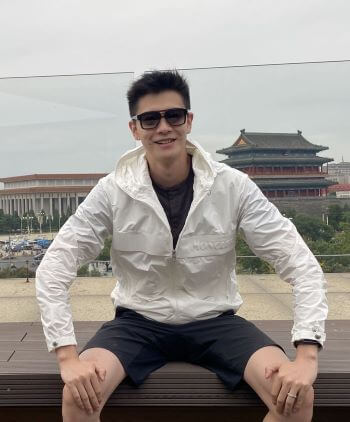 your skills and expertise are aligned with the company's growth plans.
"It's important for employees to prove that they can bring value to the company, and they can meet all the requirements and sometimes go beyond the requirements," says Jiawei Huang (pictured), PKU Guanghua MBA student.
Before the PKU Guanghua MBA, Jiawei was a shareholder in a life sciences company, so he has been on the other side of the negotiation process before.
If you've been at the company a while, arrive to the MBA salary negotiation meeting prepared with some concrete examples of how you've brought value to the firm, citing quantifiable results from projects you've led.
---
3. Research your MBA salary market rate
To help you decide the right MBA salary to ask for, you'll need to research your market rate.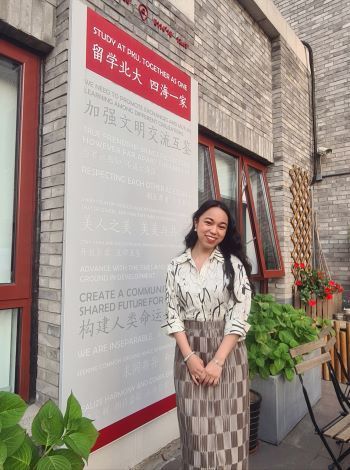 Brunei-born Nina Saiful (pictured) is a student in the PKU Guanghua MBA and says that the MBA negotiation course has helped her to feel confident when negotiating.
"When going through recruitment processes, I found out what MBA salaries companies were offering and I used this as a benchmark when speaking with other firms," she says.
Having an MBA degree is something grads can use to justify a higher MBA salary.
"I would think about how much of an increase my MBA gives me compared to my [undergraduate] degree and quantify this with a scorecard, so that when you ask for a salary amount, you can justify this amount."
Nina intends to use her MBA in China to launch a career within the sustainability side of the corporate communications field.
---
4. Choose when to negotiate your salary
There are no defined rules about when to negotiate your salary. Some MBA grads may negotiate a higher salary after a job offer, while others may want to negotiate after some time at a company.
"A good time to negotiate an MBA salary is after you've worked on an important project or had a chance to prove your skills," Jiawei says.
The PKU Guanghua MBA Negotiation course emphasizes practical learning, with students being assigned roles in challenging one-on-one and multi-party simulations that are based on real-world negotiations and enable them to practice what is being taught.
"You should be aware of the industry you're dealing with and find out what the earnings figures are and discover when it's a good time to talk to the company," Tim says.
---
5. Know how to negotiate your salary over email
In a digital world, you'll need to learn how to negotiate salaries over e-mail or video call.
"We discourage people from requesting read receipts automatically. It's also key to get the tone just right. Make sure you include a signature block with your contact details, too," Tim says.
You'll also need to be aware of dealing with employers or recruiters based in different time zones and involved in national or religious holidays.
Whichever platform you choose to negotiate your MBA salary, it's key to adopt the right attitude. This is one of the core teachings in Tim's Oxford Negotiation course.
"We learned [in the course] that negotiation isn't a competitive sport—entering the discussion with a positive mindset can help you to stay focused on your goals," Nina says.
Practicing negotiation skills will be crucial to feeling confident when entering the MBA salary negotiation process. Joining an MBA program that emphasizes the value of negotiation is a sure-fire way to help you hone those all-important negotiation skills and help you access top MBA jobs in China and beyond.
Related Content: