With sky high salaries, mouth watering bonuses, and unique career development opportunities, banking is one of the most rewarding sectors to launch your career in after business school.

While controversies around workplace culture have dogged the sector in recent years, finance remains one of the most popular industries for business school students. More than 40% of prospective students named it their target industry in a 2022 GMAC survey.

So which are the best banks to work for?

Each year, careers platform Vault/Firsthand surveys thousands of employees in investment banking to compile a list of the best banks to work for. Each company is ranked overall, as well as according to multiple factors such as prestige, culture, compensation, work-life balance, and training.

Here are Vault's top 25 banks to work for in 2023.
---
Best Banks To Work For: Vault Ranking
---
25. Barclays Investment Bank (Americas)
A leading Wall Street investment bank, Barclays serves 48 million global clients across divisions including retail banking, mergers & acquisitions (M&A), and wealth management. A large multinational, the firm's research team alone comprises more than 750 research analysts.
Vault ranks Barclays as the 15th most prestigious banking firm and the 25th best bank to work for.
---
24. Jefferies
Named among Fortune's 'Most Admired Companies', Jefferies is an American multinational investment bank and financial services firm with headquarters in New York, London, and Hong Kong.
The company is renowned for its emphasis on diversity, equity, and inclusion (DEI), though survey respondents say the firm could do more to include ethnic minorities and women. Vault ranks Jefferies as the 14th most prestigious bank.
---
23. Citi Institutional Clients Group
Part of the financial services provider, Citigroup—one of the world's leading financial institutions—Citi Institutional Clients Group provides financial solutions to high net worth and institutional clients. These include governments and some of the world's most influential individuals.
As Citi's investment banking arm, the firm is split into divisions covering capital markets, corporate and investment banking, markets and securities, private banking, and treasury and trade. It ranks 12th among the most prestigious banking firms, according to Vault.
---
22. Qatalyst Partners
Qatalyst Partners is a global independent investment bank working with tech companies including the likes of Google and LinkedIn to provide specialist strategic advisory and M&A services.
The boutique investment bank was founded in 2008 by three former bankers from Credit Suisse, and has since gone on to specialize in four key areas: consumer and internet, enterprise software, communications technology, and semiconductors.
---
21. Bank of America Corp.
Among the world's most well-known banks, Bank of America (BofA) is an American multinational investment bank and financial services firm. It offers solutions to a wide array of clients and has developed a reputation as a socially-conscious bank, with a suite of programs designed to service underrepresented groups and minorities.
Vault ranks BofA as the ninth most prestigious bank, while survey respondents highlight the firm's internship program, which provides live deal experience and mentorship opportunities.
---
READ: 10 Best Business Schools For Finance In The USA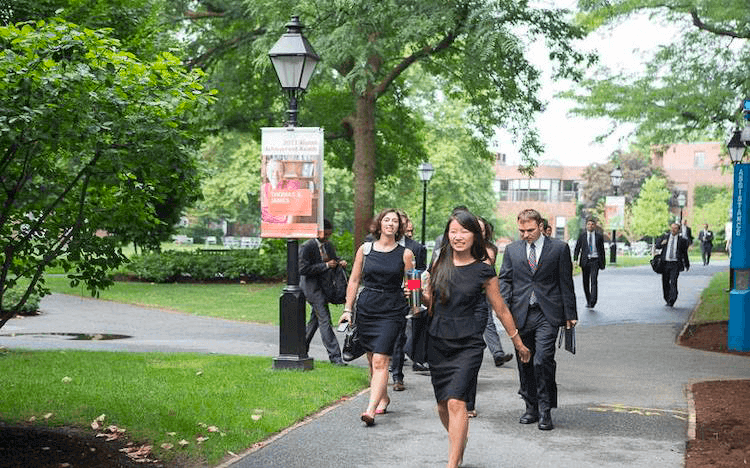 ©HarvardBusinessSchool FB
---
20. JP Morgan
Another US institution that's a global leader in financial services, JP Morgan is the investment bank of JPMorgan Chase & Co. the world's largest bank by market capitalization.
Headquartered in New York, JP Morgan is one of Wall Street's most prestigious investment banks. Vault ranks it the third most prestigious banking firm, while the survey identifies the...
Register for free to continue reading