Could you work a 95-hour week? In February 2021 junior Goldman Sachs bankers gave a presentation to their bosses revealing their average working day involved five hours of sleep and finished at 3am.

It's the latest in a long line of tales about finance's extreme work culture. The high intensity/high reward environment that sees employees make a great deal of money while sacrificing their time, family life, and often their health.

But the coronavirus pandemic has brought a focus on work-life balance across many industries; flexible hours and working from home have become the new normal.

So what does that mean for extreme work culture?
---
The impact of overworking
Everyone knows working in finance means long hours, but it's not the only industry with an extreme work culture.
In China, tech's '996' ethos means employees often work from 9am to 9pm, six days a week. Industries like law and healthcare have also long been associated with extreme hours. So too has consulting. The most demanding industry of all is consistently agriculture, where workers earn far less than bankers.
But incidents like the Goldman Sachs survey and the death of Moritz Erhardt, a Bank of America intern who died after an epileptic fit while working until 6am three days in a row, have placed extreme work culture under the microscope.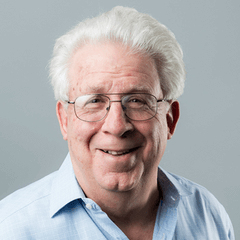 "A lot of people, especially on Wall Street and I am sure it is true in the City of London, get into the habit of working until 10 or 11 at night," says Bob Pozen (pictured right), senior lecturer at MIT Sloan and former investment fund chairman with decades of experience in the industry. "They become proud of the fact they're working these long hours," he adds.
Such extreme practices are proven to be counter intuitive. A recent study by professors at ESCP Business School and City, University of London Business School found long hours impact an individual's health and can harm career growth.
"If you work all the time, then you don't have time to recover or get some rest, so you might end up making mistakes and the quality of your work is affected," says Argyro Avgoustaki, associate professor at ESCP who co-authored the study.
"People will see you have worked long hours, but they'll think your productivity is no good and you may have fewer career opportunities."
---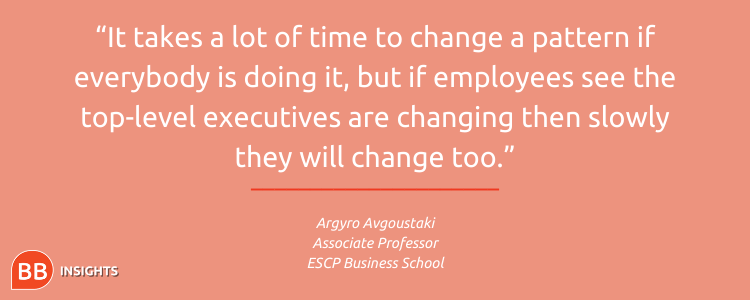 ---
How to change work culture
During the COVID-19 pandemic, the New York Stock Exchange and CME Group, which house thousands of traders every day, were closed, along with banking offices. Like most other industries, finance shifted to remote work. With working from home and a hybrid model of work seemingly here to stay, that could have a strong impact on office culture.
This shift makes inter-office competitiveness over who puts in the most hours—a key part of extreme working culture—more difficult. "I am optimistic," says Bob from MIT, "as people work remotely the idea that you are just putting in the hours becomes less tenable."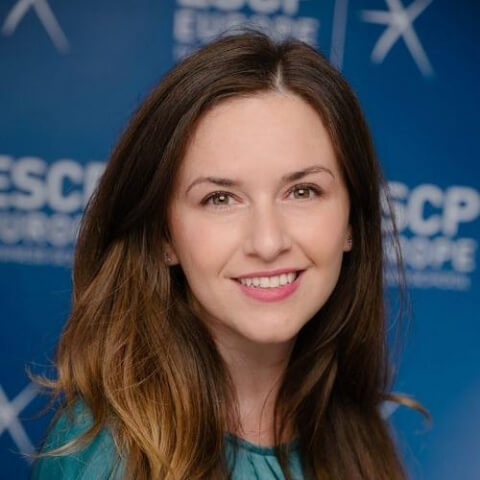 For the culture to continue changing, Bob advocates a shift towards an output over input system, measuring individuals on their productivity rather than the hours they work. This would reduce any hours-related rivalry and would encourage employees to be as productive as possible.
Such a dramatic shift would require everyone, from CEOs to junior analysts, to buy into it. It would need to be led by the top tier, thinks Argyro (pictured right) from ESCP Business School.
"It takes a lot of time to change a pattern if everybody is doing it," she says, "but if employees see the top-level executives are changing then slowly they will change too."
---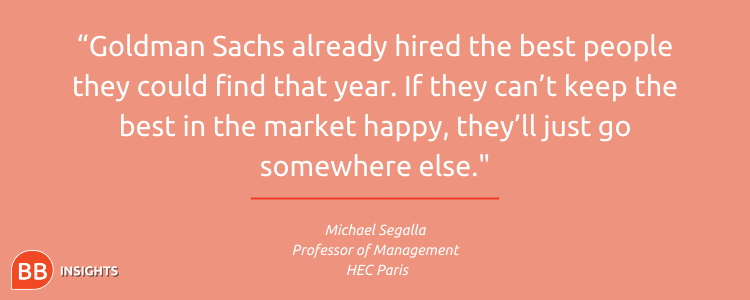 ---
Is change possible?
How likely is this change to happen? Finance's demanding culture exists because of the high stakes involved; employees typically handle millions of dollars every day and their actions can move markets. This makes change difficult.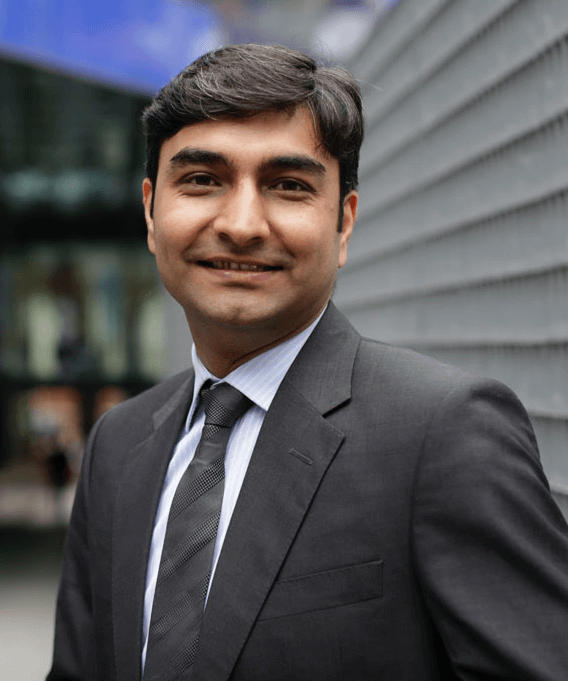 "Finance is about numbers, which people, companies, and governments care about; security of that data is really important," says Sankalp Chaturvedi (pictured right), associate professor of organizational behaviour and leadership at Imperial College Business School. "You can't experiment with financial figures," he says.
But there are signs of change. In a culture where the expectation is that employees know what they're getting themselves into when applying, the Goldman Sachs presentation was one of the first times finance employees have stood up and asked for help.
Goldman's response was also positive. The firm promised to enforce a rule that junior staff couldn't work on Saturdays and said it would hire more staff to spread the workload. The reaction shows companies are willing to answer to their employees.
Whether the new policies will lead to longer term change is another question, though Michael Segalla (pictured below, right), professor of management at HEC Paris and author of an upcoming book on international perspectives on employee engagement, implies that companies need to change for their own longevity.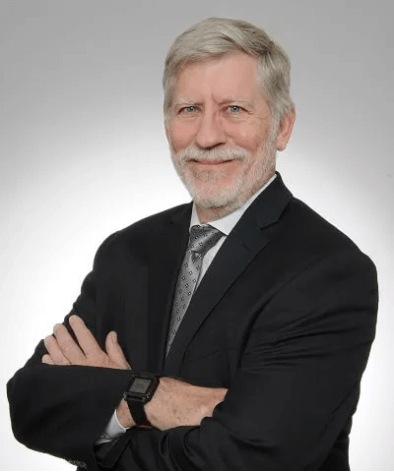 "Goldman Sachs already hired the best people they could find that year. If they can't keep the best in the market happy, they'll just go somewhere else," he says.
Creating a new culture prioritizing healthier working conditions could mean the end of the high salaries and huge bonuses associated with finance and other demanding industries like consulting. But it could also mean a less stressed, more productive, and ultimately happier workforce. For companies, it could also be the difference between retaining their best talent and losing it to a competitor.
And although extreme working culture is deep-rooted, Michael thinks the new generation coming through can make a difference.
"If a company isn't constantly adapting its offer it isn't going to be able to survive long term, so for the younger generation they're going to have to do that," he says.
---
Next Read:
---
BB Insights explores the latest research and trends from the business school classroom, drawing on the expertise of world-leading professors to inspire and inform current and future leaders