You're an ambitious business leader and want to start taking on more responsibility, climb the career ranks, and land a higher salary. But where do you start?

Getting promoted at work is about more than just outperforming your colleagues. It's about communication, knowing your strengths, and building the leadership skills to impress your boss.

While there's no simple formula, here are the steps you can take to stand a better chance of getting promoted at work.
---
Improve your leadership skills
Many employees get a promotion after displaying the skills and qualities needed to assume a more advanced role. These skills and qualities are often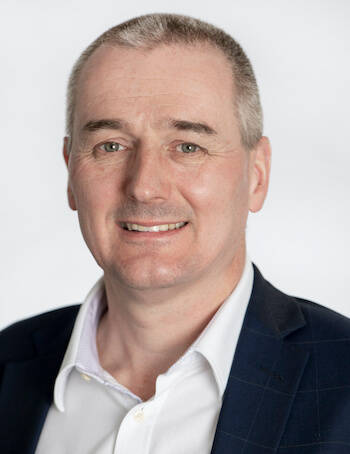 linked to your leadership potential. Knowing how to become a better leader could stand you in good stead for a lucrative promotion.
"Leadership has many aspects," believes Christian Dummett (pictured right), executive director and head of the career center at London Business School (LBS), "decide what type of leader you are and evidence it."
One of the many ways you can emphasize your leadership capabilities is through working on your ability to communicate concisely and clearly. In fact, communication ranked as one of the most in-demand skills in the job market, according to a LinkedIn report.
An additional standout feature of leadership is humility, adds Christian. "You may be a rockstar, but leadership is about enabling, inspiring, and appreciating others, not hogging the limelight."
You could be the hardest working employee in the organization, but if you don't consider your team and the wider organization's goals, that's a red flag for your boss.
As you get promoted at work and progress to higher positions, you'll often be responsible for directing teams, so enhancing your communication skills, as well as your ability to see the bigger picture, will be critical if you're looking to score a promotion.
---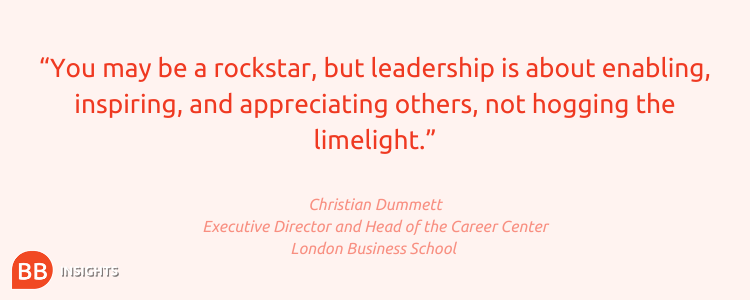 ---
Ask for a promotion
So, you consider yourself a strong leader who's ready for a promotion. What next?
In terms of how to get a promotion, or when you'll move up the career ladder, there are no hard and fast rules. Years between promotions vary from industry to industry. For instance, at Big Three consultancy firm Bain, consultants can generally expect to be promoted every two-to-three years.
Meanwhile, within the corporate finance sector, it might take four-to-five years to leap from senior analyst to financial planning and analysis (FP&A) manager.
You might also believe that your hard work is enough to catch your employers' attention, but many employees fail to realize that you often need to clearly explain your career goals to your manager.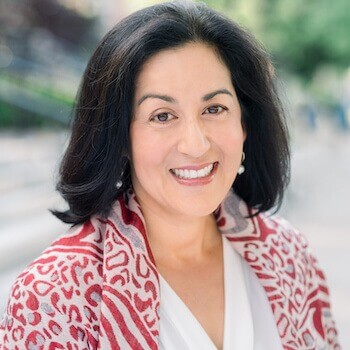 What's more, having the confidence to discuss growth opportunities with your employer shows your ambition and drive to succeed.
Bryn Panee Burkhart (pictured right), senior associate director of alumni career services at MIT Sloan School of Management, advises taking a considered approach when asking for a promotion. "Take some time to reflect on the things you've done well so that you have specific evidence you can point to that reflects the value you bring to your company."
Once you've identified these strengths, it's time to schedule a meeting with your boss to outline your intentions and career goals going forward.
When having this conversation, Bryn advises using a statement followed by a question. "Be clear about how you want to grow in your company, outlining where you've been able to make an impact. Following this, you should ask your manager for their thoughts on whether what you're saying resonates with them."
This framework fosters a more collaborative and conversational discussion that shows you're open to hearing criticism or feedback from your boss, rather than entering the conversation with only a job promotion on your mind.
---
---
Overcome the challenges of working from home
Amidst the COVID-19 pandemic, working from home—in hybrid format, at least—is here to stay, which could pose issues for remote workers seeking promotions.
Research by the Stanford Graduate School of Business found that employees working from home across their study weren't promoted at nearly the same rate as colleagues working in the office.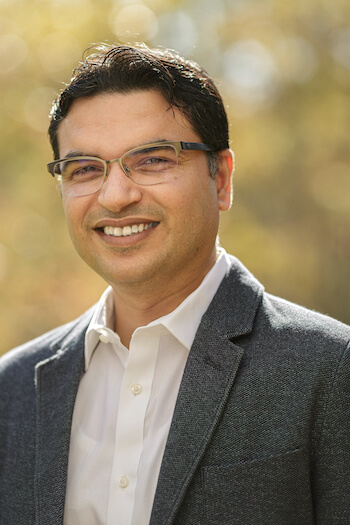 "When leaders see someone in person, they are reminded that the employee is working and available. Whereas, if you're not visible in the office, this could inadvertently suggest that you're not as committed or engaged as others," says Hemant Kakkar (pictured right), assistant professor in management and organizations at Duke University's Fuqua School of Business.
To get around the challenges of being present while working from home, you'll need to communicate regularly with your boss in a virtual setting about your desire to get promoted—perhaps more so than you would in a face-to-face environment.
This might require organizing regular Zoom catchups to discuss how your work is going. "You need to make it even more clear to your manager that you're doing good work. You should also ask for help in terms of how you can reach your career goals," advises Bryn from MIT Sloan.
---

---
Leaving your job to advance your career
There may be times when a promotion doesn't come. This may be due to reasons outside your control, such as your organization's restricted budget.
"The most important thing you can do is to always keep the negotiation with your current boss open," advises Fuqua's Hemant. "You might thank your boss for the opportunity to propose your advancement and ask if they would be willing to revisit the issue in six months."
But if you decide that the best option for you to get promoted at work is to actually move to another company, you should ensure that you leave your current role on amicable terms. This will help you maintain your network there.
"Always talk positively about your role and company and the impact that you had. The best way to leverage offers is to have more than one. Networking will increase the number of opportunities that come your way," says Christian from LBS.
When searching for a new role, you should query whether there'll be opportunities for further progression in your new position. Otherwise, you may end up working for another company that doesn't regularly promote its employees.
Working out how to get a promotion is a constant goal of many current and future business leaders, wherever they work. And although there's no one size fits all approach, developing your leadership capabilities and having regular performance catch ups with your boss is a great place to start.
---
Next Read:
7 Remote Work Lessons From Around The World
---
BB Insights explores the latest research and trends from the business school classroom, drawing on the expertise of world-leading professors to inspire and inform current and future leaders