More MBA candidates are flocking to business schools in Asia. According to the Graduate Management Admission Council (GMAC), 63% of business schools in the Asia Pacific reported growth in applications in 2021, outperforming the rest of the world.
Top Asian business schools—in China and Hong Kong, Singapore, and India—offer candidates exposure to some of the world's fastest-growing markets where employers are racing to recruit MBA students.
Asian business schools also offer a quality education without the high tuition fees demanded by many of their counterparts in the United States.
Here, we break down the latest Financial Times MBA Ranking to bring you the 18 best business schools in Asia:
---
Best Business Schools in Asia
---
18. Indian Institute of Management Calcutta
Based in the city of Kolkata, the IIM is at the heart of one of the largest city economies in India, with major industries in the city including textiles, agriculture, and metals. Triple-accredited by EQUIS, AMBA, and AACSB, this Asian business school appears at number 68 on the FT's list.
IIM Calcutta's MBA program's core curriculum focuses on the business essentials with some courses focusing specifically on business in India, such as India Economic Policy and Indian Social Structure. On the back of this rigorous business degree, around 30% of MBA graduates land jobs in consulting, with general management and IT & Analytics making up the top three sectors.
---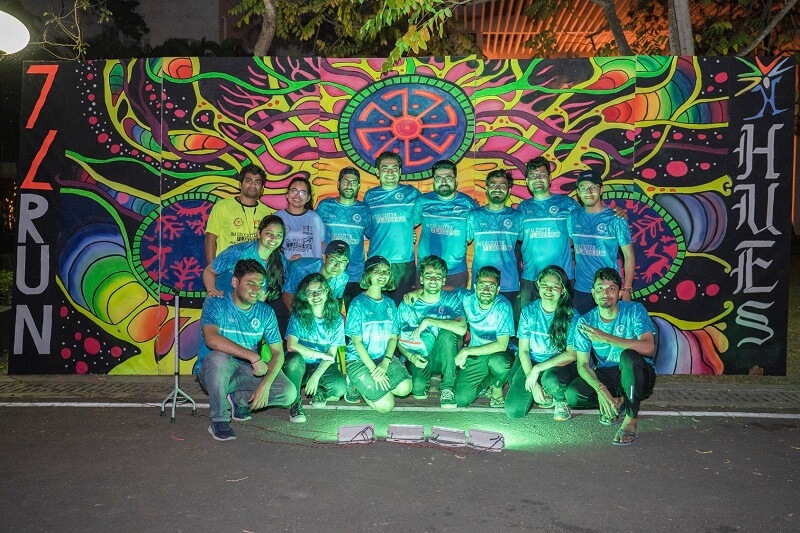 ©iimcalcutta / via Facebook
---
17. Tongji University School of Economics & Management
Based in Shanghai, Tongji University SEM was the only new school to enter the Financial Times MBA ranking top 100 in 2022, in 65th place overall.
Tongji MBA alum experience a 151% increase on their salaries after graduation and many of them are women—77% of MBA students at Tongji are women, the biggest proportion of any MBA program ranked by the FT.
---
16. Sungkyunkwan University GSB
Sungkyunkwan University (SKKU) is the only South Korean business school ranked in the FT's global top 100.
SKKU has a strong focus on innovation and research in part due to its sponsors Samsung and Hyundai—it's no surprise that around 18% of MBA graduates go on to work in technology or telecom.
On the MBA program at SKKU, students follow core courses in business foundations as well as one of three industry-focused Applied Business Projects in Finance, Marketing, or Strategy. Approximately half of the intake each year are international students, from 16 represented countries.
---
15. Indian Institute of Management Ahmedabad
The Indian Institute of Management Ahmedabad offers the 62nd best MBA program in the world, according to the FT, and the 15th best in Asia.
The Post Graduate Program in Management at IIMA is a rigorous program with courses that are frequently revised to represent the contemporary business landscape.
Compulsory courses include Marketing, Legal Aspects of Business, and Financial Reporting, while elective courses allow students to focus in on a range of subjects including agricultural management, human resources, economics, and organizational behavior.
Students graduating from the two-year program achieve 98% salary increase, with 98% employed three months after graduating according to the FT.
---
14. Tsinghua University School of Economics and Management
After entering the FT MBA ranking in 67th in 2021, Tsinghua University School of Economics and Management climbed to 60th this year. The Beijing-based business school became the first university in mainland China to acquire EQUIS and AACSB accreditation.
Recruiters for Tsinghua SEM graduates include KPMG, McKinsey, Boston Consulting Group (BCG), Deloitte, Microsoft, Google, Chanel, and Gucci. 97% of Tsinghua MBAs are employed three months after graduating.
Tsinghua University is known as the Harvard of China, with Chinese president Xi Jinping among its elite alumni. Plus, Tsinghua SEM's Advisory Board includes CEOs and executives from Apple, Tesla, Facebook, Goldman Sachs, and JP Morgan.
You can learn what Tsinghua looks for from MBA candidates in our Tsinghua MBA Application Insider.
---
13. HKU Business School
Coming in at 59th globally in the FT ranking, HKU has 28% international faculty and 50% international students. HKU recently revamped its MBA program to focus more on soft skills and tech innovation
Some HKU MBA electives, such as fintech, digital marketing, and corporate finance, are offered at HKU's partner schools—from Fudan University to further afield at London Business School and Columbia Business School—through HKU's track system.
This means students will gain the opportunity to engage in valuable networking experiences and build their global contact base while at HKU. HKU has access to more than 220,000 alumni in Hong Kong, so there's a chance to locally network with HKU graduates in commerce and industry, government, and the arts.
HKU graduates have strong MBA jobs and salary prospects and gravitate towards industries like financial services, consulting, technology, and consumer goods.
---
12. Shanghai Jiao Tong University: Antai School of Economics and Management
The International MBA at Shanghai Jiao Tong University was the first MBA program in China to reach triple accreditation and reaches the top three mainland Chinese MBA programs on the FT's list, coming in at 58th place overall.
Jiao Tong University's International MBA program is a two-year degree based in China's economic powerhouse, Shanghai, with ample opportunities to experience business in the city with company visits included within the program.
The International MBA curriculum features a wide range of core courses including CSR, Data Modeling, and International Business Law. Success in the job market is evidenced by an average salary increase of 160% after graduation.
---
11. Indian Institute of Management Bangalore
Placing 53rd in the FT's ranking, the Indian Institute of Management Bangalore (IIMB) is based in one of India's tech hubs. IIMB's focus is on innovation, with a research lab focusing on big data and a separate center for entrepreneurial learning.
The school's two-year MBA program allows students to network with a range of companies in the Bangalore area, with experiential learning a strong course component. In the end, graduates go on to secure jobs with multinationals such as Bain & Company, BCG, and Amazon.
---
See our Top 10 Best Business Schools in Asia on page 2