Hult International Business School has certainly earned its title. The school boasts six campuses around the world, has produced over 23,000 alumni in more than 170 countries, and is ranked as the 12th best MBA for international students by the Financial Times in 2021.

With such a global footprint, it is no surprise to see famous alumni from the Hult International Business School making changes around the world. Politicians, CEOs of international corporations, entrepreneurs, and philanthropists have all graced the halls of Hult.

So, who are Hult International Business School's notable alumni? Here are our top 10.
---
Hult International Business School Notable Alumni
---
1. Thabo Mbeki
Honorary doctorate in Administration - Class of 1994
Second president of South Africa
Thabo Mbeki took over from Nelson Mandela in 1999 as president of South Africa. Prior to his presidency, he was a prominent figure in the resistance to Apartheid and was forced to flee South Africa in the early 1960s with several of his comrades disguised as a soccer team.
South Africa's economy grew an average of 4.5% per year during his presidency, and he also oversaw the expansion of the Black middle class, thanks to implementation of the Black Economic Empowerment policy.
He's also attracted widespread criticism for his stance on AIDS and his banning of antiretroviral drugs in public hospitals.
---
(©Brookings Institution, used under this licence)
---
2. Gary Smith
MBA
CEO of Ciena
Gary Smith hails from Birmingham, UK, and is an impressive Hult International Business School alum. He worked as vice president of sales and marketing at Intelsat, a provider of fixed satellite services, between 1995 and 1997, before joining international telecommunications conglomerate Ciena as vice president of international sales.
From this position he worked his way up to his current role of president and CEO, which he has held since 2001. Under his tenure, Ciena has acquired seven companies, growing its revenues from $361 million at the end of 2001 to $21 billion in 2013.
---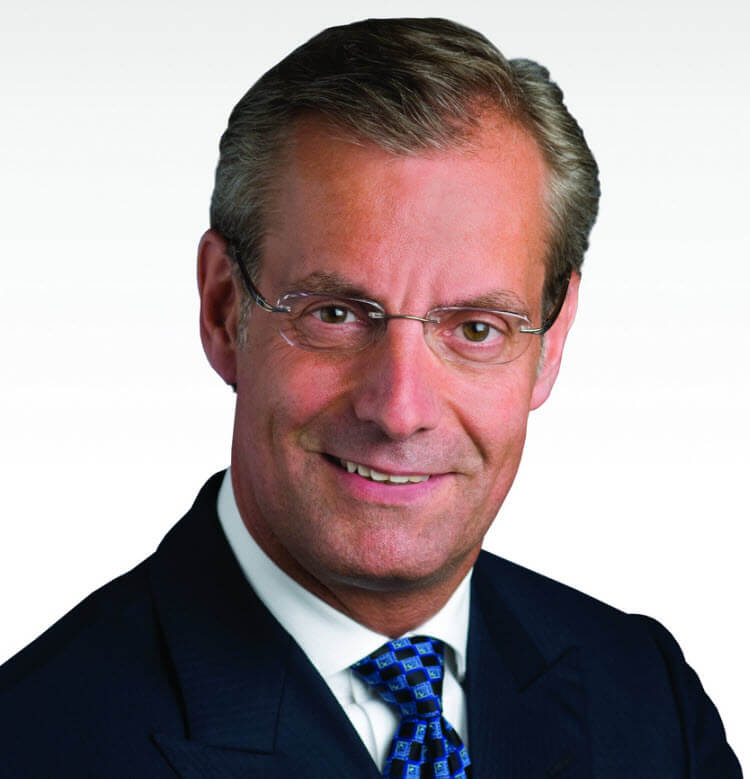 (©Ciena Corporation, used under this licence)
---
3. Luis Abinader
Project Management Postgraduate
Current president of the Dominican Republic
Luis Abinader belongs to the Modern Revolutionary Party in the Dominican Republic and assumed his position as president on August 16th, 2020. He is notable for being the first Dominican President to have been born after the end of Rafael Trujillo's dictatorship.
As well as a politician, Luis is also an economist and businessman, and he's active in the tourism industry. He is currently the executive chairman of ABICOR Group, a major tourism group, as well as being vice president of Cementos Santo Domingo. In addition, he is president of the Association of Hotels in Puerto Plata.
---
---
4. Oba Otudeko
Executive Management training programs
Founder of the Honeywell Group and listed on Forbes' 'Africa's 40 Richest'
Oba Otudeko was born into a royal family, making him an Omoba of the Yoruba people in his native Nigeria.
He started his career in banking and rose through the ranks of Cooperative Bank Ibadan to become CEO. He retired from this role in 1983.
After this, he took increasingly central roles within Nigeria's economy, assuming the position of director to the Board of the Central Bank of Nigeria, and later becoming the 16th president of the Nigerian Stock Exchange. He has also held numerous directorship positions in private companies such as Guinness Nigeria.
Otudeko's net worth is an estimated $550 million, earning him a spot on Forbes' list of Africa's richest people.
---


(©Cerebre Digital, used under this licence)
---
5. Mario Almondo
Executive MBA - Class of 2015
Former COO / industrial director at Ferrari
Mario Almondo is an engineer by training, and this was the role that he assumed when he joined Ferrari in 1991. He was promoted to industrial director of Formula 1 operations in 1995, and technical director in 2006.
In 2007, Mario became director of operations for Ferrari Gestioni Sportiva, the division of the company concerned with racing. Under his supervision, they won the Formula 1 Constructors Championship and the F1 Drivers Championship with driver Kimi Räikkönen.
---
6. Jennifer Arcuri
MBA - Class of 2011
Tech entrepreneur
Jennifer Arcuri describes herself as an "ethical hacker" and has had an extensive career within tech entrepreneurship. She is the founder of ventures including the Tech Hotel in Shoreditch, and Playbox, a video-based social network for entrepreneurs.
She started running the Innotech Network in 2012, a London networking organization for investors, entrepreneurs, and policymakers to meet one another.
---
---
7. Tonika Sealy-Thompson
MBA - Class of 2001
Barbados' youngest female ambassador to Brazil
Unlike many of her peers on this list, Tonika's background is in the arts. Prior to her appointment as an ambassador, she worked as an international festival director in Cape Verde, Brussels, and Barbados. She is the founder of the Fish & Dragon Festival and was studying for an arts PhD at the University of California at Berkeley before she put her studies on hold to take up her new role.
Sealy-Thompson was accepted as ambassador to the Federative Republic of Brazil by President Bolsonaro on March 8th, 2019.
---
---
8. Shaun Gregory
Executive Education/Ashridge - Class of 2001
Former CEO of Exterion Media and current CEO of Iyuno Media Group
Shaun Gregory was director of New Media at the Telegraph Media Group from 2006 to 2007, helping to transform the company from a traditional newspaper into a 24/7 media group for the digital age.
He went on to assume numerous senior leadership roles in other companies during times of transformation. During his time as managing director of O2 Media, the brand pivoted from a 'pure play' telecommunications company into a leading connectivity service brand.
From 2014 to 2018, Gregory served as the CEO of Exterion Media, an Out-of-Home advertising agency. He's now a CEO of Iyuno Media Group, a company offering end-to-end localization for media management services.
---
9. Nataliey Bitature
Master's in Social Entrepreneurship - Class of 2016
Chief of staff at SIMBA Group and 2018 Forbes '30 under 30' nominee
Nataliey Bitature is a British-Ugandan entrepreneur and executive. She is also the daughter of Patrick Bitature, chairman of SIMBA Group and one of the richest people in Uganda.
Since graduating from Hult International Business School, Nataliey has worked at her father's company as chief of staff and managing director of the Protea Hotel. She is also director of The Bitature Foundation, charged with distributing the foundation's donations and charitable endeavours.
She is the founder of Musana Carts, a social startup providing solar-powered vending carts to micro-entrepreneurs in Kampala, Uganda. The World Economic Foundation named her as one of the Top 5 African Innovators in 2016, the year that she graduated from Hult. She ranked amongst Forbes' top young entrepreneurs ('30 under 30') list two years later.
---
10. Htin Kyaw
Master's degree - Class of 1987
9th president of Myanmar, 2016 - 2018
Htin Kyaw was hand-picked for the Myanmar presidency by Aung San Suu Kyi after the National League for Democracy's sweeping victory in the 2015 election. Aung San Suu Kyi said she chose Kyaw for his truthfulness, loyalty, and respectable education.
Prior to his presidency, Kyaw worked extensively within the Myanmar government within the Foreign Economics Relation Department and the Ministry of Planning and Finance. He is also a published author under the pen name Dala Ban and has written a biographical account of his father's life.
Kyaw ultimately resigned from his position due to rumoured ill health and was succeeded by Win Myint.
---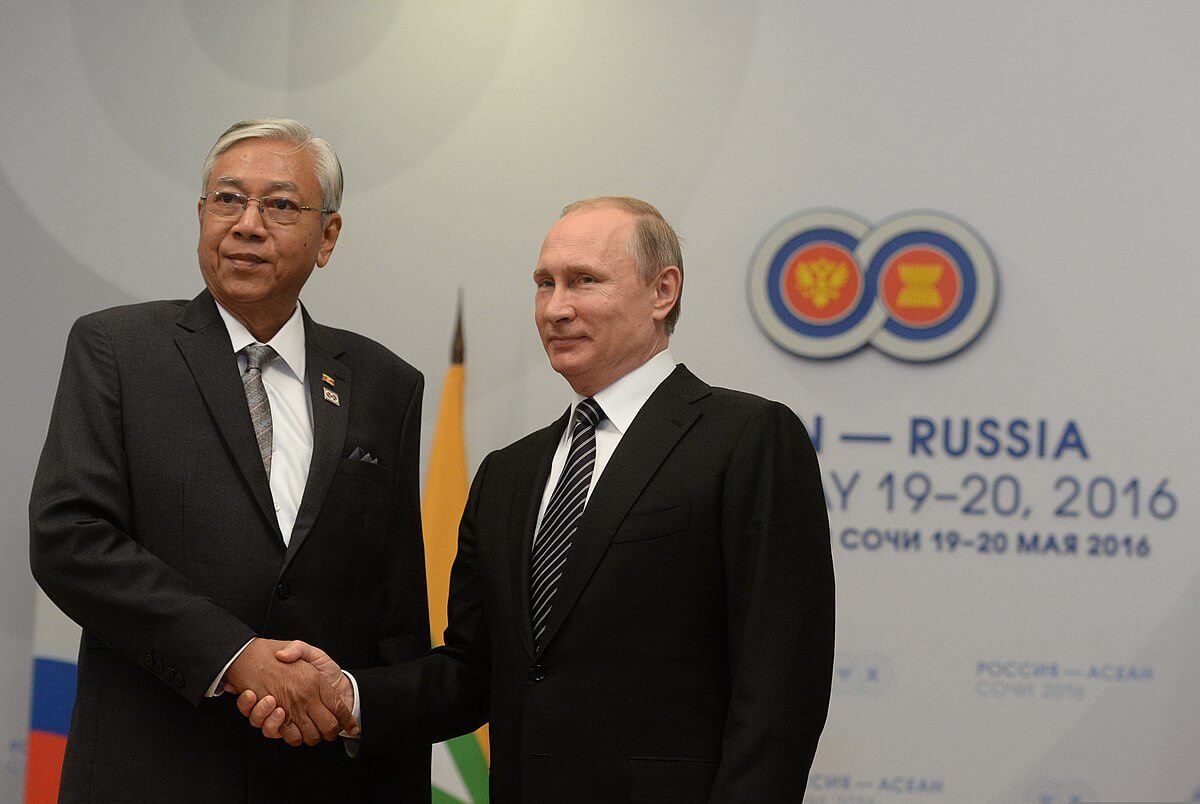 (©Russia-ASEAN/www.kremlin.ru, used under this licence)
---
Learn about more notable alumni from top schools like Stanford, Wharton, and Columbia.
---
Harvard Business School Notable Alumni | 18 Famous MBAs