Given that Harvard Business School is home to the oldest MBA program—founded in 1908—it's not surprising that it's housed some very notable former students.
When you're signing up for an MBA program, you're signing up for a rich classroom experience and well-recognised qualification. But you're also signing up to become part of a diverse and influential network, and this is no truer than at Harvard.
From CEOs of the world's biggest corporations, to leading political figures—even counting a US President among its alumni—Harvard's MBA has an illustrious network.
Here are 18 notable alumni from the Harvard Business School MBA:
---
Harvard Business School Notable Alumni
Check out our other lists of notable alumni
Stanford University Notable Alumni
---
1. Henry Paulson
---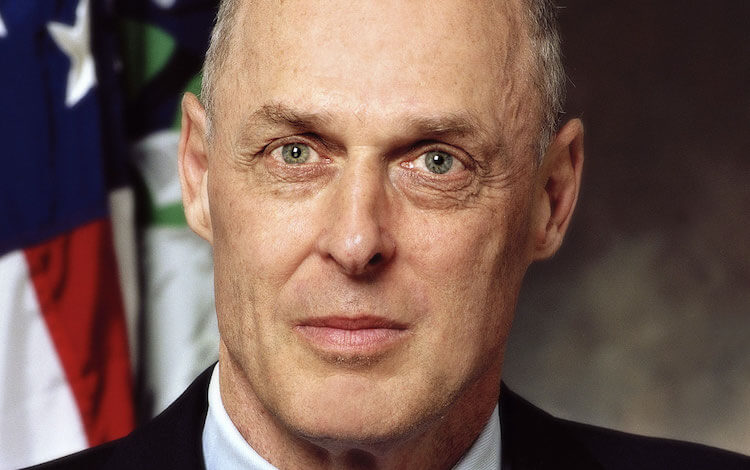 ©Treasury Department | All images in this article are used under this license.

---
MBA Class of 1970
Former US Secretary of the Treasury & CEO of Goldman Sachs
Henry, or 'Hank', Paulson's career has flitted between finance and politics, from the Pentagon to becoming CEO of Goldman Sachs in 1998.
In 2006, politics soon came calling, and Hank took up the post as Secretary of the Treasury under President George W. Bush. He now runs the Paulson Institute, aimed at promoting sustainable and cleaner growth.
---
2. Sheryl Sandberg
---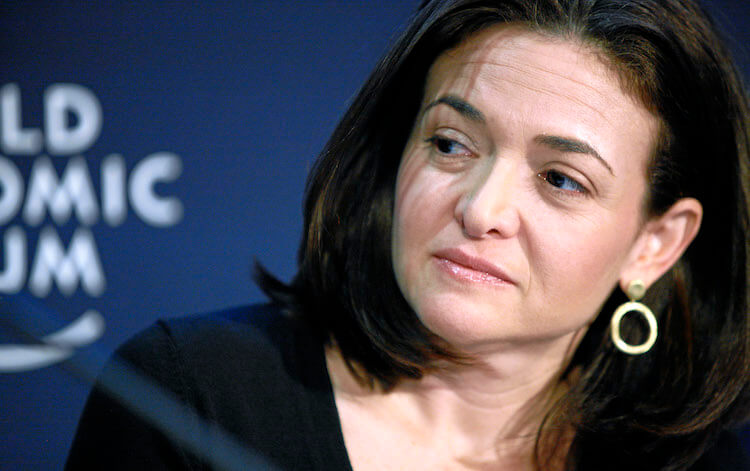 ©World Economic Forum, used under this license

---
MBA Class of 1995
Chief Operating Officer at Facebook
Facebook's rise to success has often been credited not to Mark Zuckerberg's technological prowess but to Sheryl Sandberg's strategic genius.
After graduating from Harvard, Sheryl had stints at McKinsey and Google, before meeting Zuckerberg at a party in 2007. The rest is history.
Alongside her work, Sheryl has also been celebrated for her contribution to corporate feminism, writing the bestselling book Lean In.
---
3. Jim Koch
---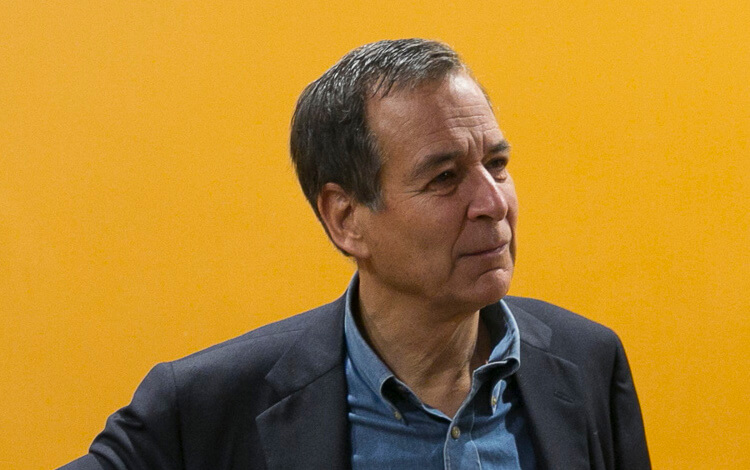 ---
MBA Class of 1978
Founder of Brooklyn Beer Company
If you've ever cracked open a Samuel Adams beer, you have Jim Koch to thank.
It all started when Jim, from a family of brewers, made up a batch of his family recipe lager in his kitchen. This became Samuel Adams Lager, and the company steadily grew into the Boston Beer Company, one of America's best known breweries.
---
4. Michael Bloomberg
---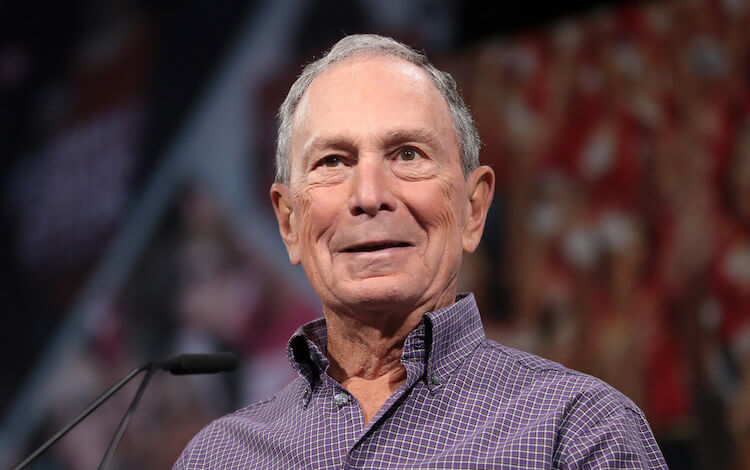 ---
MBA Class of 1966
Founder and CEO of Bloomberg
Bloomberg has become one of the most recognizable names in the US, as founder of multi-billion dollar media group Bloomberg, and his 11-year stint as New York mayor.
He's particularly remembered at Harvard Business School for his philanthropy, namely the Bloomberg Center (named after Michael's father) which was built with help from his donations to the school.
If you were in the US in early 2020, there's a good chance you'll have seen a Michael Bloomberg poster. The billionaire famously spent $500 million on advertising for his campaign for the Democrat presidential nomination, before crashing out just a few weeks later.
---
5. Ann Sarnoff
---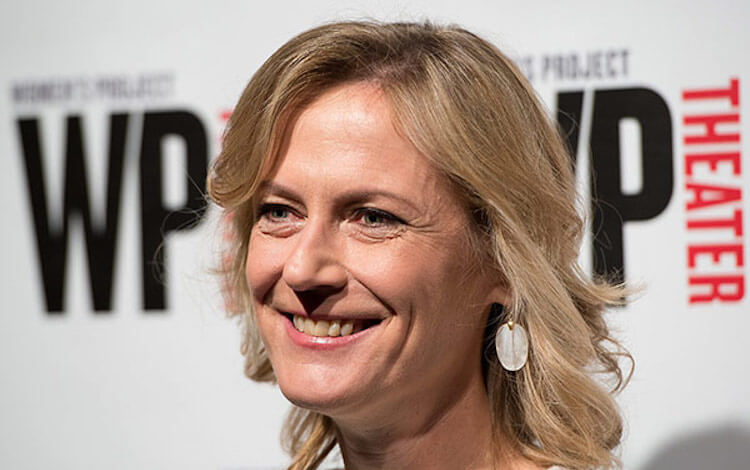 ---
MBA Class of 1978
CEO of Warner Bros
In the summer of 2019, Ann Sarnoff was named as the first female CEO of Warner Bros, considered one of the 'Big 5' American film studios.
This is not Ann's first big media job, in a career that has included being chief operating officer (COO) at the Women's NBA, VH1, and at BBC North America.
---
6. Steve Bannon
---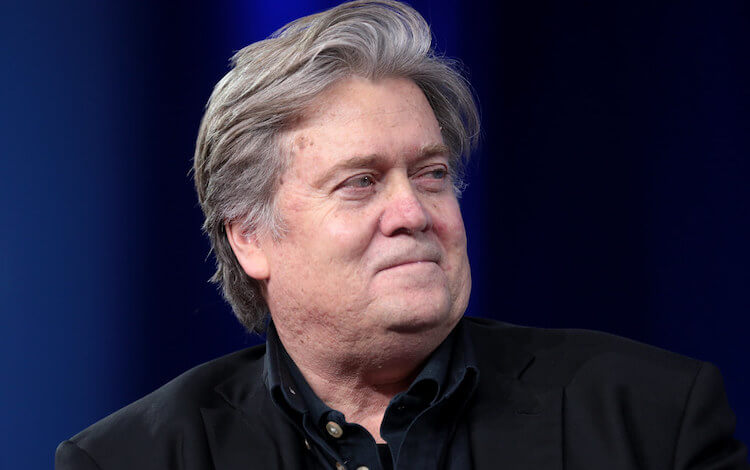 ---
MBA Class of 1985
Former White House chief strategist
Nicknamed 'the Great Manipulator' by Time Magazine in 2017, Steve Bannon is perhaps best known as the man who got Trump into the White House; the same man who, just eight months into the job, was sacked from his role as chief strategist.
Steve's rollercoaster of a career has taken him from the US Navy, to Goldman Sachs, via an MBA at Harvard.
He also co-founded alt right platform Breitbart News, and was a vice president for the illegal data hacking organization Cambridge Analytica.
---
7. Elaine Chao
---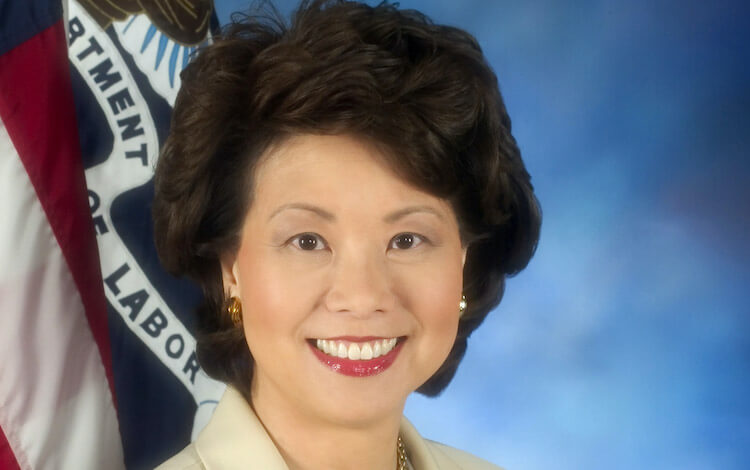 ---
MBA Class of 1979
US Secretary of Transportation
Elaine Chao was the first Asian American woman to hold a position in the presidential cabinet, when she was appointed as US Secretary of Labor under George W. Bush.
She was born in Taiwan, and immigrated to the US with her parents at the age of eight. She served in several positions in Reagan and both Bush administrations, as well as become director of the US Peace Corps.
In 2017, she was appointed to Trump's cabinet as the Secretary of Transportation.
---
8. Robert McNamara
---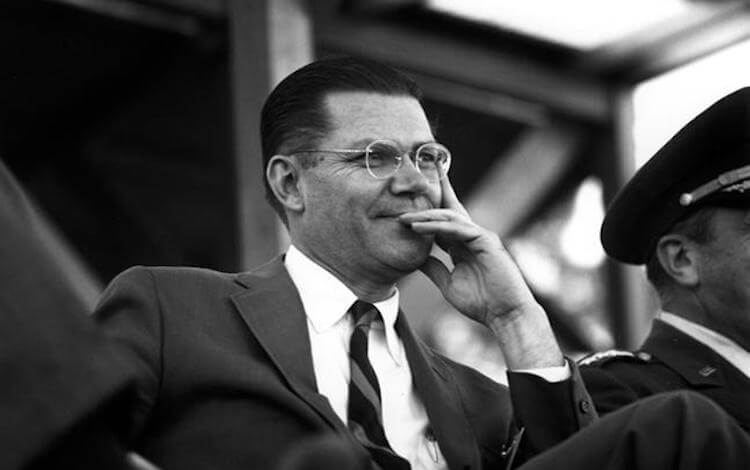 ©John F Kennedy Presidential Library
---
MBA Class of 1939
Former US Secretary of Defence
When President John F. Kennedy asked Robert McNamara to be his Secretary of Defense, Robert replied that he didn't know anything about government.
It became a quick education for him. Robert played a key role in de-escalating the Cuban Missile Crisis in 1962, and in general is credited for reducing the Pentagon's willingness to deploy its nuclear arsenal.
Later, he became president of the World Bank.
---
9. Robert Kraft
---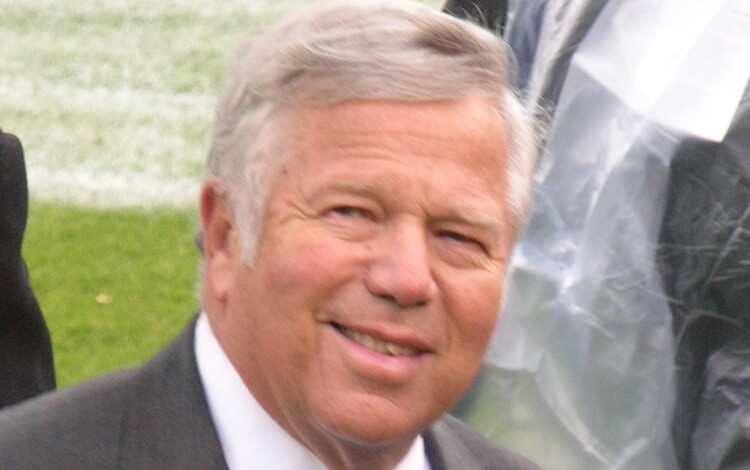 ---
MBA Class of 1965
Billionaire sports investor
Not to be confused with Kraft Foods, Robert Kraft's Kraft Group is a diversified holdings company in everything from sports and entertainment to real estate.
His sports portfolio includes the six-time super bowl winning New England Patriots, as well as soccer team New England Revolution. He has recently made a foray into eSports, buying the eSports team Boston Uprising.
---
10. Mitt Romney
---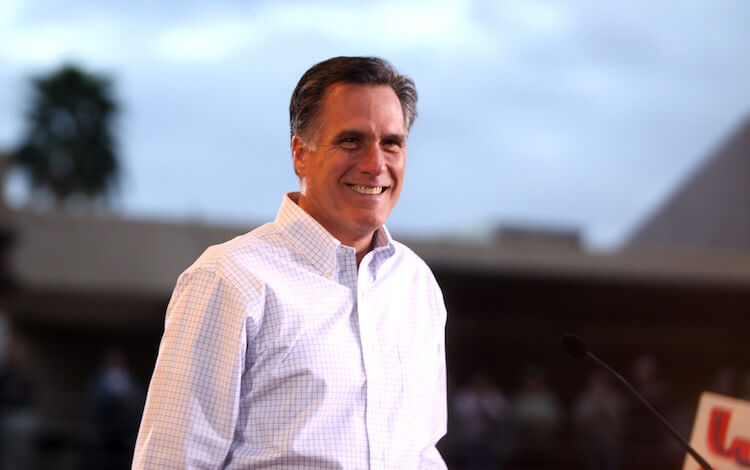 ---
MBA Class of 1975
Republican senator
Former Bain & Company CEO Mitt Romney will be remembered by most for his failed presidential bid in 2012 against the incumbent Barack Obama.
As the senator for Utah, Mitt, in voting to impeach President Trump, became the first and only senator to vote to convict a president of their own party.
---
11. Stephen Schwarzman
---
---
MBA Class of 1972
Co-founder of Blackstone Group
In 1985, Stephen Schwarzman left Lehman Brothers with a fellow employee and set up the Blackstone Group.
It made Stephen a multi-billionaire, and Blackstone is now the world's largest alternative investment firm.
---
12. Jeffrey Skilling
---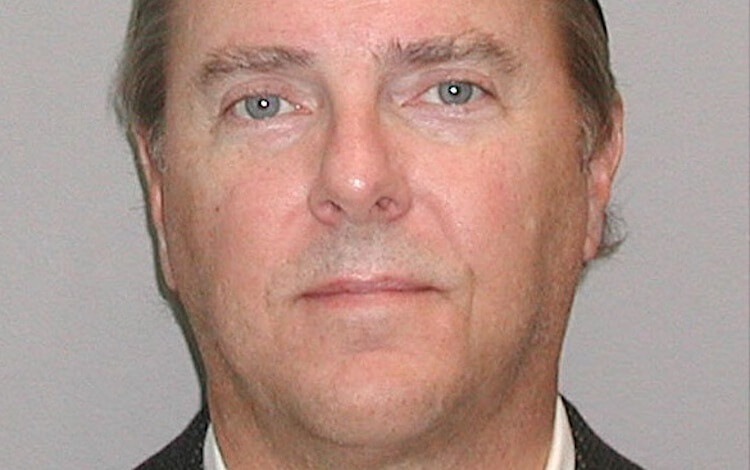 ---
MBA Class of 1979
Former CEO of Enron
Jeffrey Skilling was the man at the top, and arguably responsible for, one of the most notorious corporate scandals of the 21st century—Enron.
Jeffrey covered up around $60 billion of debt, leading to the energy company's collapse. He served 13 years in prison.
---
13. George W. Bush
---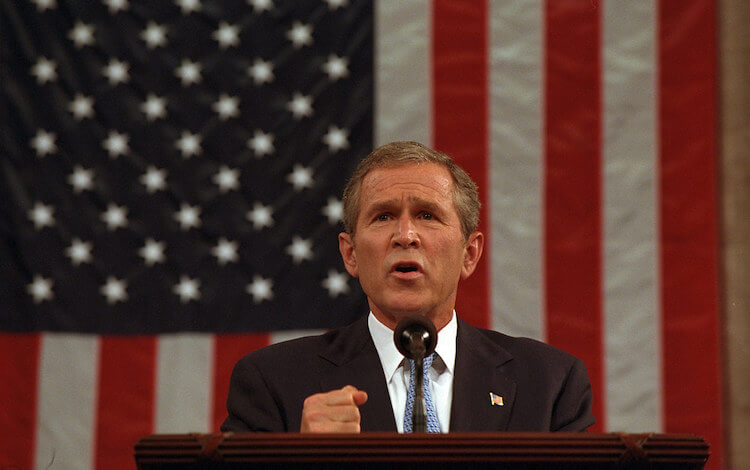 ---
MBA Class of 1975
43rd President of the USA
George W. Bush followed in his family's footsteps into politics, first becoming the Governor of Texas, before being elected as the 43rd president of the United States.
He famously led America into wars in Iraq and Afghanistan, while infamously oversaw the country's disastrous response to Hurricane Katrina in 2005. Bush Jr. remains the only US president to have earned an MBA.
---
14. Jennifer Hyman & 15. Jennifer Fleiss
---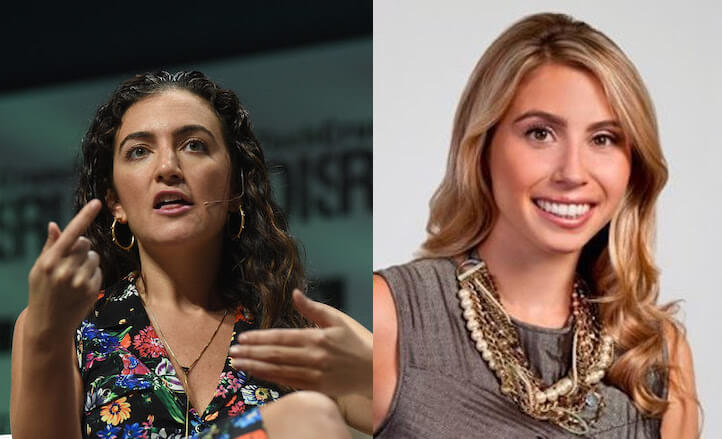 ©TechCrunch ; ©Harvard Business School
---
MBA Class of 2009
Founders of Rent The Runway
Clothes sharing economy platform Rent The Runway was born when Jennifer Hyman and Jennifer Fleiss met on their MBA in 2009.
The site allows users to rent, rather than buy, renowned designer clothing—an idea conceived by Hyman after seeing her own sister agonize over her outfit choice for a wedding.
---
16. Ulf Mark Schneider
---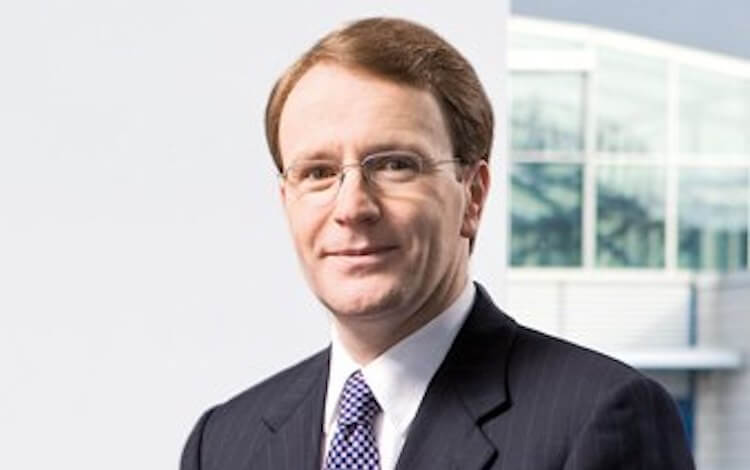 ---
MBA Class of 1993
CEO of Nestle
German-born Ulf Mark Schneider is the current CEO of global fast moving consumer goods (FMCG) giant Nestle, appointed to the role in 2016.
He was named for the role after 15 years at the top of multibillion dollar healthcare group Fresenius.
---
17. Mark Pincus
---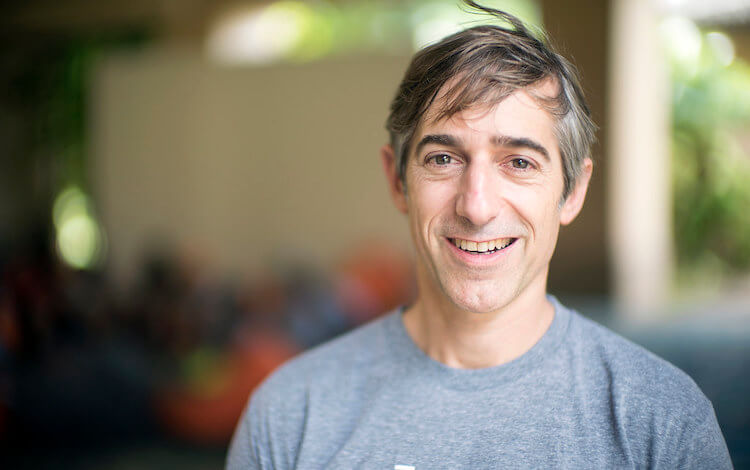 ---
MBA Class of 1993
Co-founder and former CEO of Zynga
Internet entrepreneur Mark Pincus has been behind several internet-based companies; his fourth, Zynga, is the most renowned.
Zynga is the game developer behind games like FarmVille and Words With Friends. The company went public in 2011 with a $1 billion initial public offering (IPO).
---
18. Andy Jassy
---
MBA Class of 1997
CEO of Amazon
Amazon's new CEO, taking over from Jeff Bezos, rose to prominence after founding Amazon Web Services (AWS) in 2003. Andy Jassy was hired by Amazon within days of completing his Harvard MBA, the same year the firm went public.
Since Andy joined, Amazon has grown to a valuation of more than $1 trillion. Andy is also part owner of National Hockey League team Seattle Kraken.
---
Learn about more notable alumni from top schools like Stanford, Wharton, and Columbia.