Yale University School of Management is frequently ranked among the best business schools in the world. As a result, it's no surprise that the school has some very notable MBA alumni.

The Ivy League university is located in New Haven, Connecticut, offering MBAs the chance to explore graduate opportunities in nearby cities like Boston, New York, and Philadelphia.

Yale SOM is known for its small class sizes and links to the nonprofit sector, but graduates also end up in careers in industries as diverse as retail, technology, and government.

Here are 10 notable alumni from the Yale MBA.
---
1. Daniel Weiss
---
President and CEO of the Metropolitan Museum of Art
Class of 1985
Our list begins, not in business, but the world of fine art. Daniel Weiss would have been considered a non-traditional MBA when he joined Yale in 1984, thanks to his background in medieval and modern art. After graduating, he joined management consultancy Booz, Allen & Hamilton.
After gaining a PhD degree in art history, Daniel worked his way to president and CEO of the world-famous Metropolitan Museum of Art in New York. There, he managed major museum renovations and a big change to the admissions policy which resulted in record visitor numbers.
---
2. Roger H. Brown
---

© Berklee Valencia Campus, license
---
Philanthropist and co-founder of Bright Horizons
Class of 1982
Roger Brown is proof of Yale's strong nonprofit distinctions. Following the first year of his MBA program, Roger spent time co-ordinating a famine relief program on the Cambodia-Thailand border.
Though he pursued a typical MBA graduate career in consulting at Bain & Company, he left his job in 1985 to work in Sudan with the charity Save the Children. He founded the childcare company Bright Horizons in 1986 and was made president of Berklee College of Music in 2004.
During his time at Berklee, Roger helped increase the amount of scholarship and financial aid available to students by over 500%.
---
3. Tim Collins
---
CEO of Ripplewood Holdings LLC
Class of 1982
Also in Roger Brown's class at Yale was Tim Collins. He pursued a prominent career in finance and management, spending time at consulting company Booz & Company and Onex Corporation in the years after graduating.
He founded the private equity firm Ripplewood Holdings in 1995, and the company now manages over $4 billion of private equity funds across industries such as publishing, chemicals, and retail.
---
4. Donald Gips
---
CEO of Skoll Foundation and former US Ambassador to South Africa
Class of 1989
Donald Gips received his undergraduate degree from Harvard University, and after getting his MBA from Yale, he's led a varied career. He helped create the AmeriCorps program to promote community service in the US and was also director of presidential personnel in Barack Obama's administration.
In 2009, Barack Obama named Donald the US Ambassador to South Africa, a role he held until 2013. He was also chief domestic policy advisor for Vice President Al Gore in the late-1990s.
---
5. Seth Goldman
---
Former CEO of Honest Tea and executive chairman of Beyond Meat
Class of 1995
Seth Goldman studied government affairs at Harvard University and started his career in politics. However, an interest in entrepreneurship led him to the MBA at Yale University.
During the program, he had the idea for a bottled iced tea drink with no sugar, and just a few years after graduating, Seth founded Honest Tea. In 2011, he sold the company to Coca-Cola.
Now, Seth is the executive chairman of plant-based meat substitute company Beyond Meat and the co-founder of PLNT burger, a vegan burger chain. He is also an environmental activist and recently founded the snack company Eat the Change to promote planet-friendly food.
---
6. Mary Ellen Iskenderian
---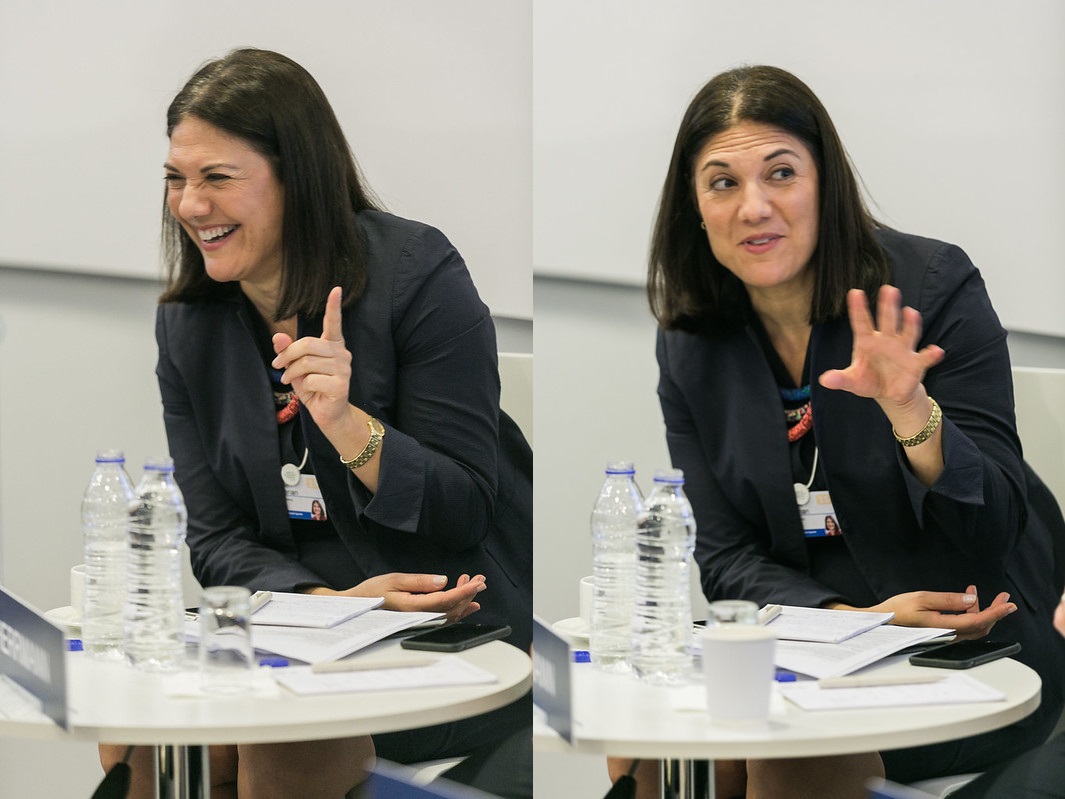 Mary Ellen Isklenderian speaking at the World Economic Forum © World Economic Forum via flickr, license
---
President and CEO of Women's World Banking
Mary has a Bachelor of Science in International Economics from Georgetown University as well as an MBA from Yale. She joined the nonprofit Women's World Banking in 2006 and also worked at the International Finance Corporation for 17 years.
Mary is also a judge for the Financial Times Sustainable Banking Awards, and in 2022 she released her first book, There's Nothing Micro About a Billion Women: Making Finance Work for Women.
---
7. Wendi Deng Murdoch
---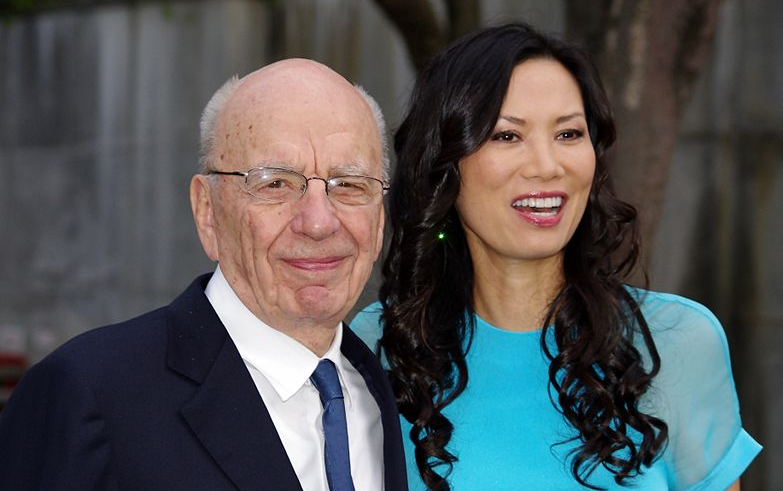 Wendi Deng Murdoch with Rupert Murdoch © David Shankbone via Wikipedia, license
---
Entrepreneur and film producer
Class of 1997
Wendi has had a varied career in both entertainment and business. She initially enrolled in medical school in China before moving to the US and enrolling in an economics program. After her Yale MBA, she worked in TV in Hong Kong and co-founded the online art platform Artsy.
She has also produced two films: Snow Flower and the Secret Fan, and the Netflix documentary Sky Ladder. She has also invested in significant tech startups like Snapchat and Uber.
---
8. Ashwin Sanghi
---

---
Author
Class of 1993
Ashwin has an undergraduate degree in economics from St. Savior's College in Mumbai and after graduating from his MBA, he returned to India to work for his family's business.
Today, Ashwin is one of India's biggest-selling English fiction authors. He has won multiple awards for his fiction and has also collaborated with American author James Patterson on two bestselling crime thrillers.
---
9. Ned Lamont
---

---
Businessman and politician
Class of 1980
Ned graduated from his undergraduate degree in sociology from Harvard University in 1976, before pursuing his MBA degree at Yale. He led a varied career in telecommunications, before moving into politics.
Since 2019, he has served as governor of Connecticut and is also on the board of trustees for companies like the YMCA and the Mercy Corps.
---
10. Martha N. Johnson
---
Former government official
Class of 1979
Martha graduated from a bachelor's degree in economics and history in 1974 and went on to get her MBA from Yale. Afterward, she worked as a CFO for an architecture film and as an HR executive for Ben & Jerry's.
In 1993, she joined the Office of Presidential Personnel of the White House and continued to work in the US government until 2012.
---
Learn about more notable alumni from top schools like Stanford, NYU, and UC Berkeley.
---
Next Read: UC Berkeley Notable Alumni | 11 Famous MBAs