UC Berkeley Haas School of Business boasts a network of over 40,000 alumni spanning more than 80 countries worldwide.

Haas works hard to connect its MBA students with its alumni through virtual platforms and alumni chapters that take place in major cities around the world. MBA alumni have created affinity groups for students, ranging from real estate to consulting.

With such a strong network, students gain connections with professionals from richly diverse backgrounds and industries. The alumni network plays a key role in graduate success—those completing their MBA have gone on to work for companies like Google, Goldman Sachs, and Amazon.

Below, we've compiled a list of 11 UC Berkeley notable alumni from the Haas MBA program.
---
1. Robert Lutz
---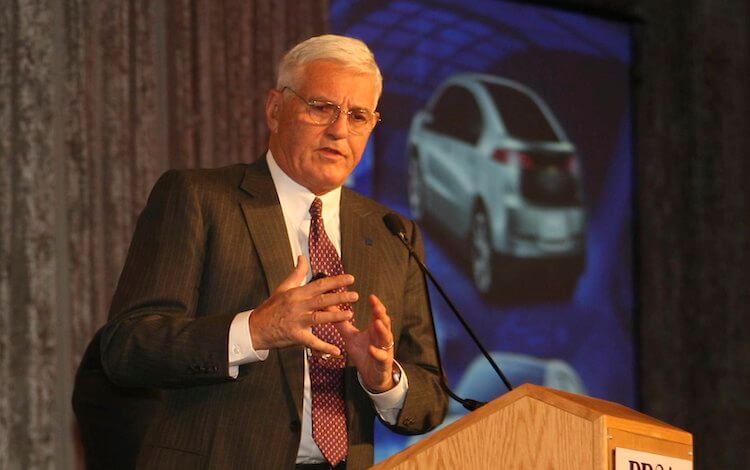 ©Ed Schipul, used under this license.
---
MBA Class of 1962
Automotive executive
While studying at Haas, Robert served as a jet attack aviator for the US Marine Corps. When he wasn't serving, he supported two of his daughters by selling vacuum cleaners in Walnut Creek, California.
After graduating, Robert left the marines and joined BMW as vice president of sales. During this time, he helped to develop the BMW 3 Series and the Motorsport division.
Robert went on to become the top leader of the Big Three automobile manufacturers, Ford Motor Company, Chrysler Corporation, and General Motors. Whilst working as vice chairman of General Motors, he devised the plan for the Chevy Volt, a plug-in hybrid electric vehicle.
In 2011, he was awarded the Haas School's Leading Through Innovation Award.
---
2. N.W. (Bill) Jasper
---
MBA Class of 1971
Former president and CEO of Dolby Laboratories
Bill originally joined Dolby Laboratories as vice president of Finance and Administration. He moved up the ranks, eventually becoming president.
He was responsible for the company's transition from a leading analog audio organization to a digital entertainment company.
---
3. Paul Otellini
---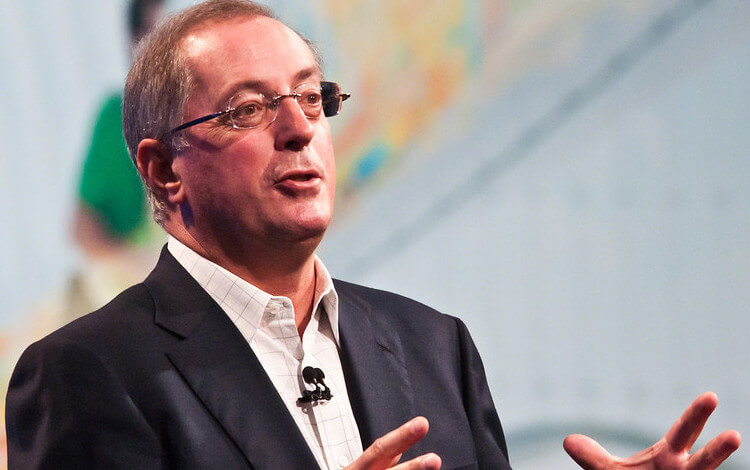 ©Mitchell Weinstock, used under this license.
MBA Class of 1974
Former president and CEO of Intel
Paul joined Intel as executive vice president and general manager of the company's Architecture Group. He later went on to serve as the executive vice president of sales and marketing.
Paul became CEO of Intel in 2005, where he led the Apple-to-Intel transition, where Apple changed its central processing unit from PowerPC to Intel x86.
In 2006, Paul was crowned Haas Business Leader of the Year.
---
4. Barbara Desoer
---
MBA Class of 1977
Former CEO and COO of Citibank
Before becoming the CEO of Citibank, Barbara was the president of home loans at Bank of America.
In 2008, she was named one of the 50 most powerful women in business by The Wall Street Journal. A year later, Forbes recognized her as one of the 100 most powerful women in the world.
---
5. Arun Sarin
---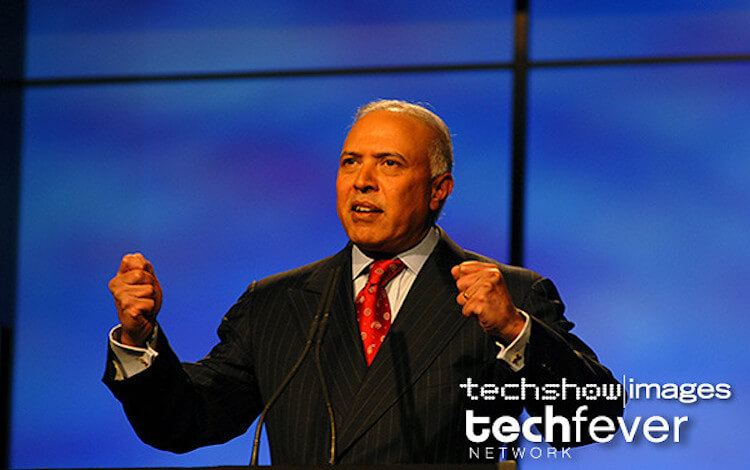 ©TechShowNetwork, used under this license.
---
MBA Class of 1978
Former CEO of Vodafone
Arun was the CEO of Vodafone for 5 years. He grew Vodafone's subscribers from 100 million to 300 million.
In 2019, he was given the honorary title of Knight for his work in communications.
---
6. Joe Jimenez
---
MBA Class of 1984
Former CEO of Novartis
Before joining the Swiss pharmaceutical giant, Joe held key roles within Astra-Zeneca and the Blackstone Group. He later went on to become the President and CEO of the H.J. Heinz Company, and Heinz in Europe. He joined Novartis as the division head of consumer health and later became CEO.
Now, Joe is a member of the board of directors at Colgate-Palmolive.
---
7. Cathie Lesjak
---
MBA Class of 1986
Former CFO of HP
Named the 32nd most powerful woman in the world by Forbes, Cathie worked numerous key roles in HP before taking on the role of CFO. These roles included the COO and the controller and credit manager for Commercial Customers.
---
8. Scott Galloway
---
MBA Class of 1992
Bestselling author, public speaker, and clinical professor of Marketing at NYU Stern
After graduating from Haas, Scott went on to found Prophet, Red Envelope, L2 Inc, Firebrand Partners, and Section4. These companies ranged in industries from brand and marketing consultancy to digital intelligence.
Scott has also served on the board for notable brands like Urban Outfitters, The New York Times Company, and Eddie Bauer.
He currently co-hosts a commentary podcast called Pivot, which focuses on business, money, and tech. The podcast was launched by technology news website Recode and the Vox Media Podcast Network. It's co-hosted by leading US tech journalist, Kara Swisher.
CNN has recently announced that Scott will be joining their CNN+ streaming platform as a host.
---
9. Shantanu Narayen
---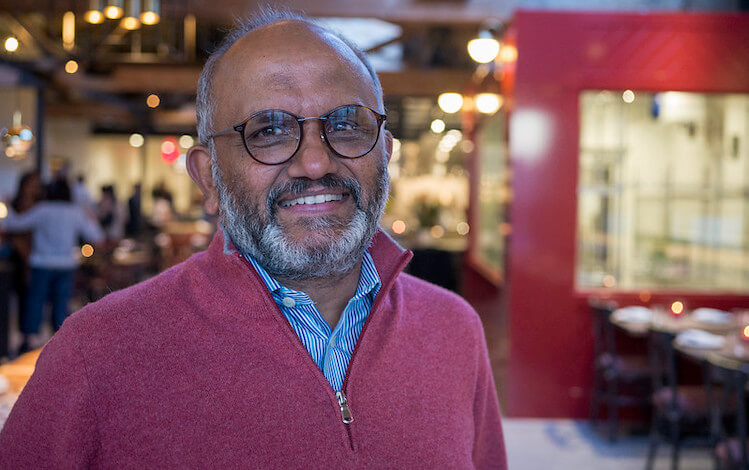 ©Chrisopher Michel, used under this license.
---
MBA Class of 1993
CEO of Adobe Systems
After receiving his MBA, Narayen joined Measurex Automation Systems, a start-up that created computer control systems. Two years later, he moved to a senior management position at Apple.
He eventually went on to join Adobe, where he became CEO in 2007. Narayan was responsible for bringing the software from the desktop to the cloud. Due to his work, the company was ranked thirteenth on Forbes' Most Innovative Companies and featured in Fortune 400 for the first time in its history.
---
10. Paul Rice
---
MBA Class of 1996
Founder and CEO of Fair Trade USA
Paul founded Fair Trade USA, formerly known as TransFair, two years after completing his MBA. The organization challenges other businesses to make their supply chains more sustainable.
Paul's work has allowed more than one million farmers to compete in the global market and receive fair prices for their produce. The company works with more than 800 businesses, who carry the Fair Trade certification on their products.
---
11. Yi So-yeon
---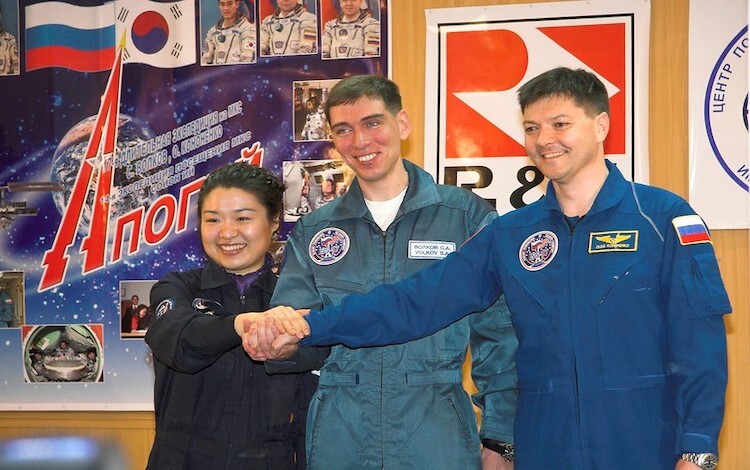 ©jsc2008e032248, used under this license.
---
MBA Class of 2014
First South Korean Astronaut
Before studying at Haas, Yi So-yeon was South Korea's first astronaut. When she returned, she left the International Space Station to pursue her MBA.
She's now a member of the Association of Spaceflight Professionals.
---
Next Read:
Stanford University Notable Alumni | 16 Famous MBAs