Eric Rivera's father migrated to New York from Puerto Rico with his mother and four brothers and sisters.

He worked hard his whole life, put himself through college as a first-generation college student, and has always been a strong role model for his son.

Seeing that encouraged Eric to graft equally as hard, and to strive to accomplish his goals.

After graduating in English Language and Literature from Taylor University in the US, he joined Cairn University as director of admissions, where he helped others achieve theirs.

Now, as senior associate director of graduate enrolment at Temple University's Fox School of Business, he's in a unique position—Eric is also a current student in the Online MBA at Fox, the program that he recruits for.
---
Read our latest coverage of Online MBAs:
Coronavirus: Is An Online MBA Now The Best Option?
Accredited Online MBA Programs: How To Find The Best Fit
---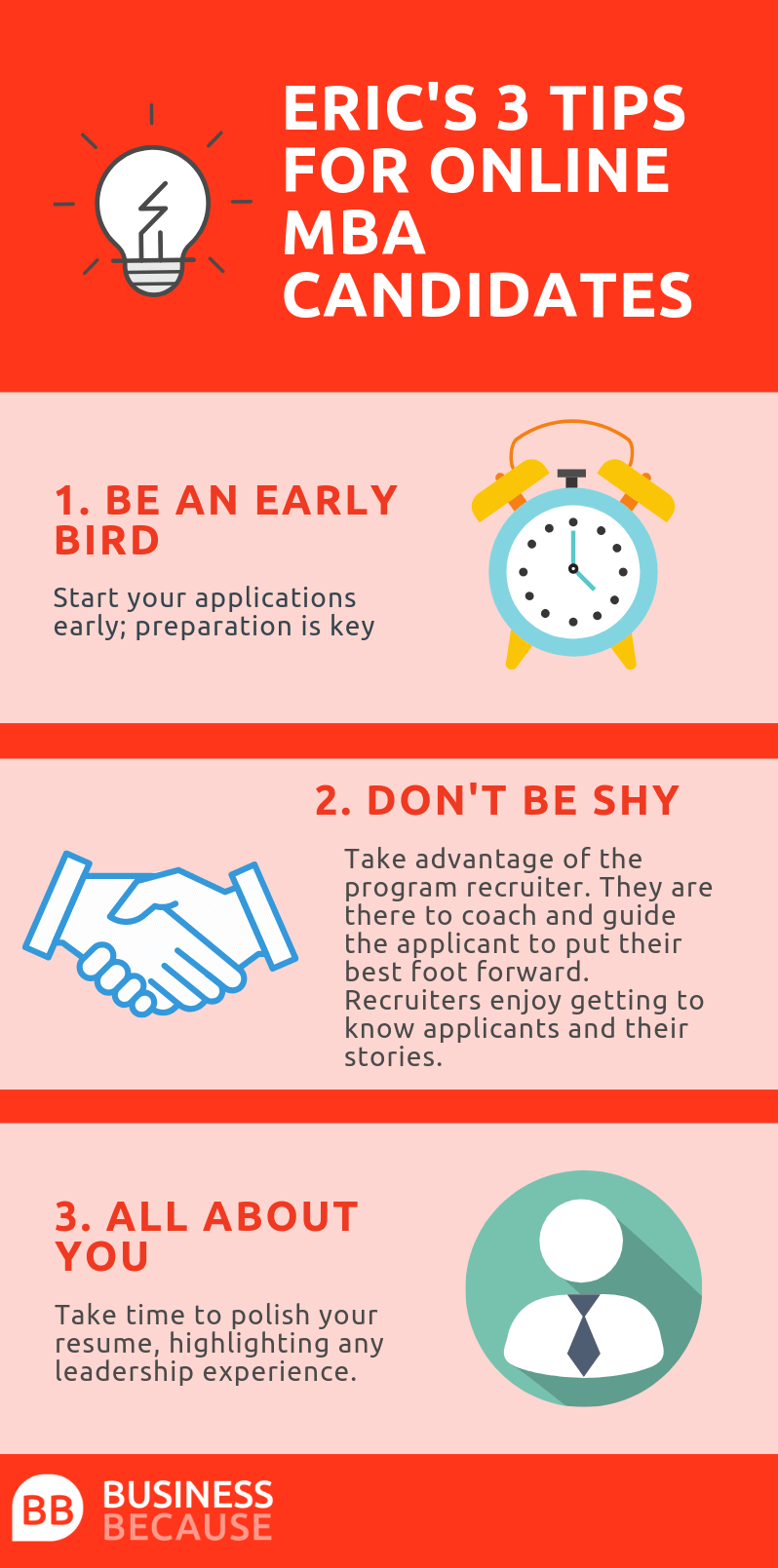 ---
He loves his job because it allows him to meet applicants, hear their stories, and ultimately have a big impact on their lives.
He recalls a student from years ago who after graduating kept in touch. He told Eric when he bought his first house, when he got married, had his first and more recently second child.
"I joke that I'm pretty much the coach in the background of all these major moments in his life," he laughs.
---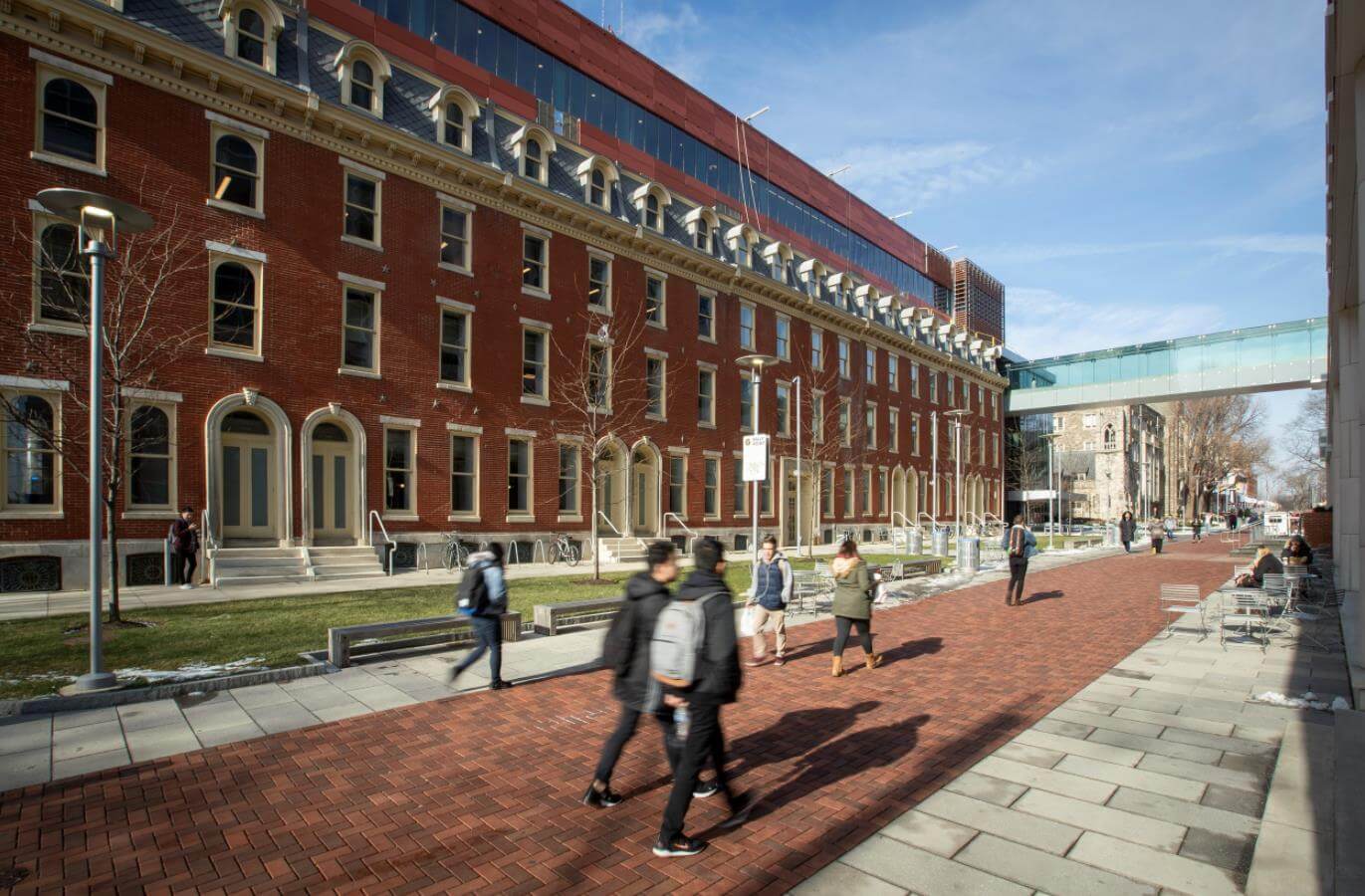 ---
What is Online MBA life like?
The program includes one-on-one coaching and industry intelligence tools that prepare students to accelerate their career. Each course is five weeks long, and students partake in weekly live WebEx lectures between eight-and-10 in the evening.
Students can tailor their degree—which can be completed in 20 months or up to six years—through one of the program's concentrations. Among their options are business analytics, entrepreneurship, human resources, innovation, and travel and tourism.
Set to graduate in December this year, Eric explains that he's been pleasantly surprised by his online MBA experience.
"What surprised me most is that it's a real community. You're going to get to know the students in the class really well. It's a real, genuine experience that you're having, just through a different format."
Nowadays we're all working digitally, Eric adds. Whether it's online or a hybrid program, you're learning in an environment akin to how you'll be working in the real world, he says.
The students on the Online MBA at Fox have roughly 10 years of work experience. Eric explains that they're at a point in their career where they have a real understanding of what they need to take the next step.
---
Flexibility is key
The Online MBA is for those who desire a strong level of flexibility to accommodate busy professional, personal, and family lives. Eric is balancing the MBA with work for Fox and family life that consists of his wife and four kids.
He advises students on the program to communicate with their support network.
"It's got to be a team effort because you're not going to be able to do as much as you were able to before."
"You have to be realistic with what you can and can't do with your time," he says.
Whether it's his wife going the extra mile to wake up with their toddler in the night, or bringing Eric a quick bite to eat in the home study, the small things have been key to providing him with the space and time to get work done, Eric explains.
"I really don't think I could have done it without her," he says.
---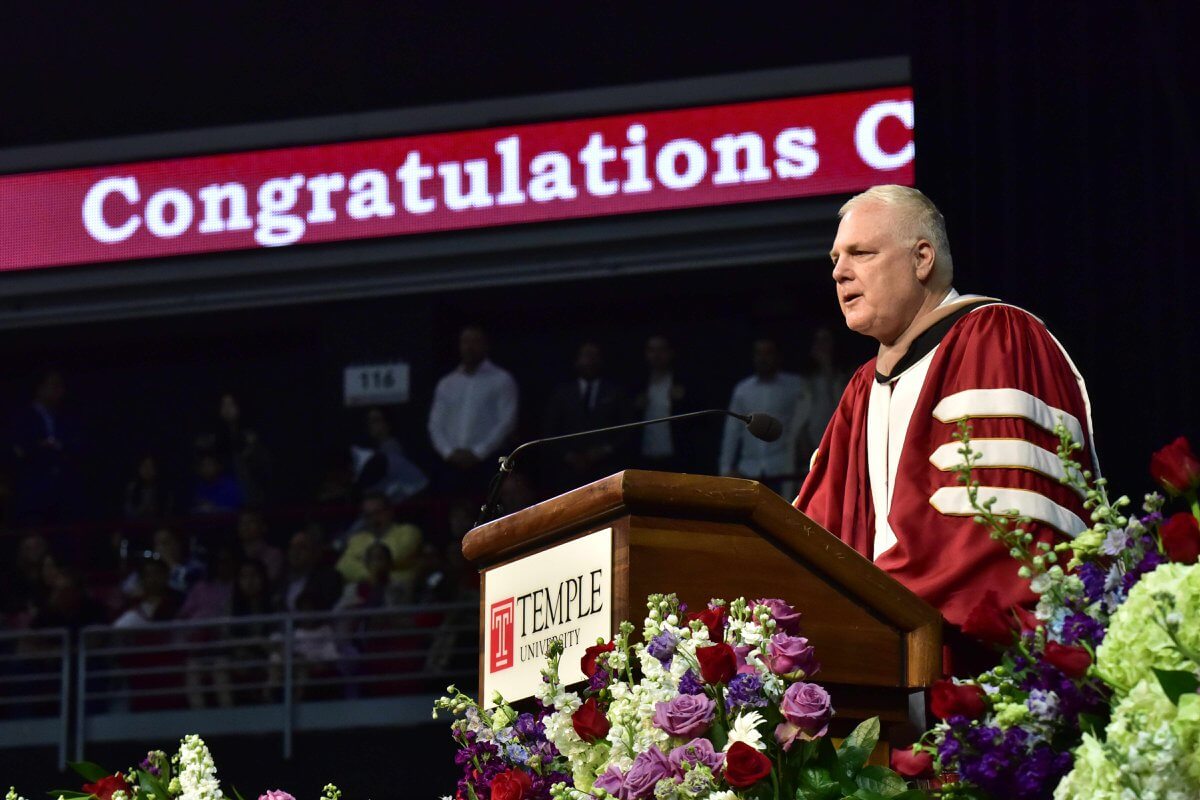 ©Temple University
Advice for incoming MBA students at Fox
Before you set foot in the classroom, take time to get your life in order, advises Eric.
Become friends with your calendar, combing it for free time. Can you free up space at the weekend to prepare mentally?
"Coming in, take a breath, relax, and prepare your life to leave yourself the time you're going to need.
"As you move through the program you become more strategic, you don't cram."
And make the most of your classmates, Eric says. After all, they are all coming in with their own viewpoints and perspectives.
"You're in conversation with other students from really diverse backgrounds and industries, and you're hearing solutions to problems that you wouldn't have thought of. You can bring those to your own organization throughout the program."
Related Content: