By 2020, Business Insider forecasts that over 24 billion internet-connected devices will be installed around the world. That's more than four devices for every human on the planet.

Every aspect of our lives is getting more and more connected to the Internet, but when it comes to education, there are still skeptics who say you can't get as much out of online learning as you can from a program you pursue in the classroom.

This doesn't have to be the case. We spoke to Stuart Allan, the director of online learning at Edinburgh Business School, Heriot-Watt University, about how online learners can make sure they reap the full benefits of their programs.
---
1. Discard your preconceptions
"Some people think online learning is purely about the passive consumption of content, and there was a time when this was probably the case," Stuart says.
However, he points out that contemporary, well-designed online learning can be much more engaging.
"In our context [at Edinburgh Business School], we have students studying across all modes—some will be fully online learners, some will study with a partner institution or will be fully or partly on-campus—so we have to do something that's a bit more flexible and immersive," he explains.
With this in mind, this year Edinburgh Business School has launched newly designed core MBA courses in a new online learning environment.
Accessible from anywhere with an Internet connection, the platform was designed around the feedback given by the students themselves—particularly the message that they wanted richer media to work from and more opportunities to interact.
"The team here redesigned all of our core MBA courses and rebuilt them from the ground up around the feedback we got from students, our institutional values and our sense of where these disciplines are at," Stuart recalls.
"We have a really strong practical focus in what we do—the idea is that you learn about something today and you can use it at work tomorrow, no matter where you are in the world."
An online program can offer unique benefits compared to, say, a full-time MBA: for example, the large, diverse cohorts enable discussion of business practices to come from a broad range of cultural and ethical perspectives, helping online learners to become global practitioners.
---
2. Don't let your studies take a backseat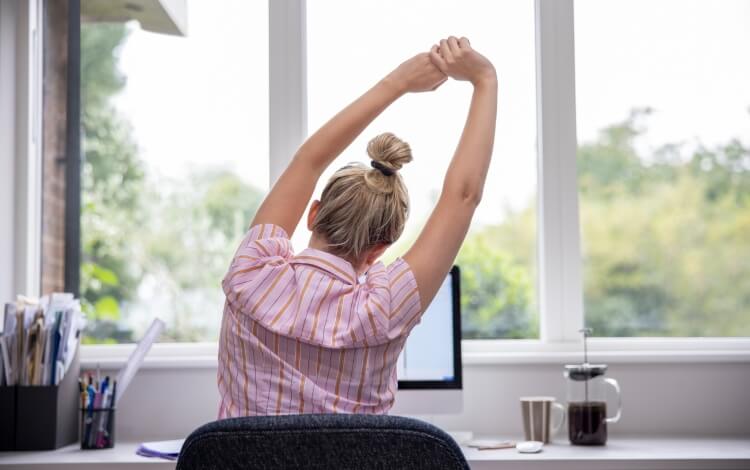 © Daisy-Daisy via iStock
---
Stuart's second piece of advice comes not just from his experience as director of online learning, but also from his own time as a student.
He completed an online masters a couple of years ago and is now doing an online PhD, so he has some understanding of what it takes to complete an online degree.
"I know a lot of students are juggling their studies with work and family commitments, as am I" Stuart counsels. "So I would say, don't let learning become the thing that gets pushed out by all the other pressures you have in your life—try to carve out even a few hours, a day, or a weekend that you devote to studying regularly and stick to it. It's difficult, but try to think of this time as an investment in yourself."
Maintaining this space is a sure-fire way to get as much out of an online learning experience as possible—but even if something unexpected happens, and your studies have to take a backseat, a good distance learning program will have enough flexibility to allow for this.
For instance, there are no fixed intake dates for online programs at Edinburgh Business School; students can join the program any time, and you pay for your program course by course, which makes it easy to take breaks when your commitments in real life affect how much time you can dedicate to your life as an online student.
---
3. Don't be afraid to ask for help
Stuart's final piece of advice is to remember that, even though you're not in a physical classroom, you're still part of a community of learners and educators that you can lean on for support.
Edinburgh Business School's online courses are designed to support discussion and connection between students and professors all around the world.
Learners can discuss real-world problems, compare perspectives, and take part in online study groups. Stuart says that giving yourself permission not to know everything is sometimes the best way to move forward with your studies in an online MBA.
"Some people are scared of putting themselves out there or saying that they don't know something," he says. "What we find is that people are sometimes willing to share things in an online context that they wouldn't share face to face, so don't be scared to say that you need help!
"Give yourself in to the experience—be open to the idea of new experiences and perspectives from other people."
If you do that—and the other tips that Stuart has mentioned above—there's no reason why your online MBA shouldn't be one of the most enriching experiences of your career.
Related Content: