Working in virtual environments has been on the rise for years. According to a 2018 survey by the International Workplace Group (IWG), 75% of employees worldwide perceive remote working to be the "new normal."
Now, in the midst of coronavirus, more people are working from home than ever before.
"What's different right now is how suddenly face-to-face teams have been told to shift to a virtual context," notes Eva Freedman, Adjunct Faculty at the Australian Graduate School of Management (AGSM) at the UNSW Business School in Sydney, and Managing Director at Change Management Consultancy, The Good Change Company.
At AGSM, Eva is co-director of the Leading Virtual Teams course—one of a new suite of Virtual Learning Short Courses delivered entirely online by AGSM.
The "Leading Virtual Teams" course explores how managers can adapt their leadership styles to a virtual environment, handle challenging conversations remotely, and build a culture of trust.
To find out what managers can do to ease the transition to virtual working, we caught up with Eva and two of her colleagues: Professor Frederik Anseel, Associate Dean of Research for UNSW Business School and Dr. Christopher Bell, Director of Sanciolo-Bell Group, and Adjunct Faculty member at AGSM.
Here are their top five tips for leading virtual teams:
---
1. Pin down your team's purpose
---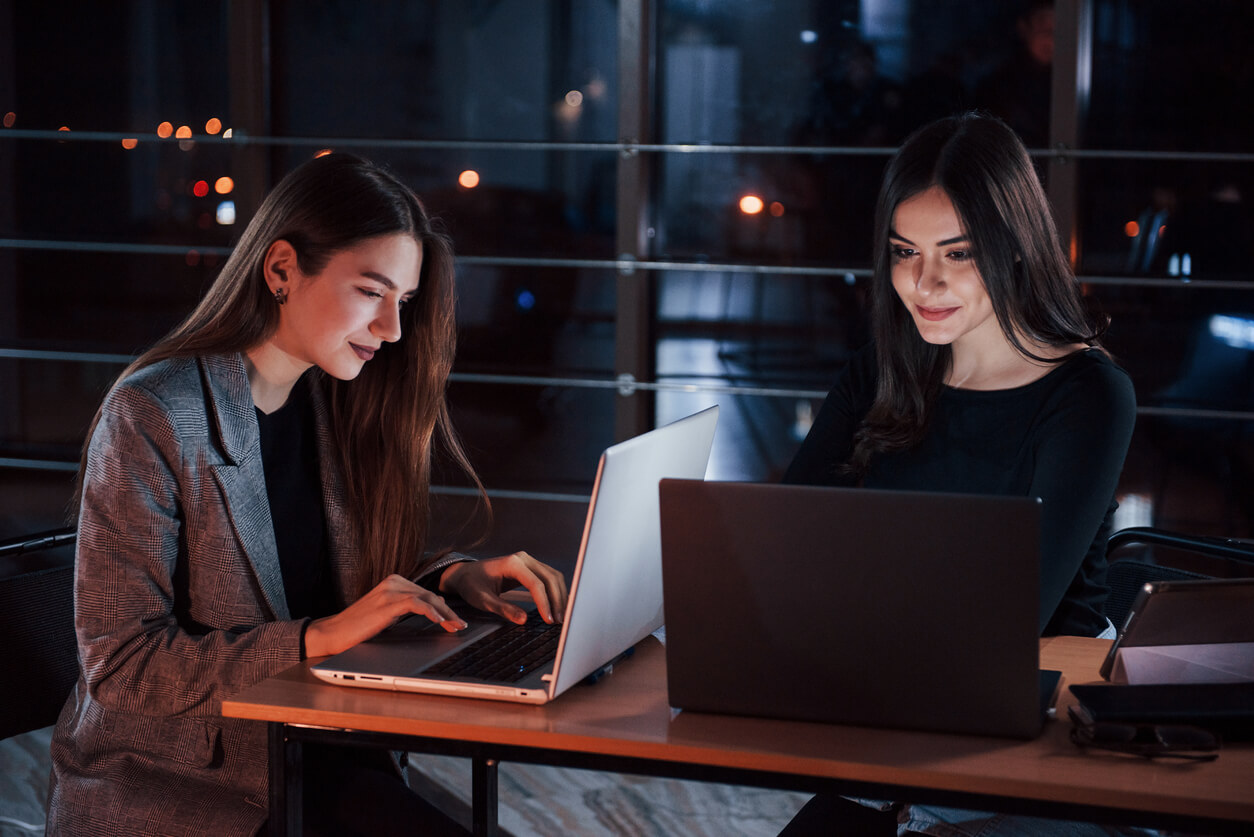 Articulating the purpose of your team builds a sense of belonging and efficacy ©standret via iStock
---
For Christopher, defining a team's purpose is one of the most important things you can do when leading remotely. This means setting clear goals and explaining how they connect with the organization's overarching mission.
"What binds a team is its sense of a common purpose," he explains. "If individuals are clear on their purpose, there's a much higher chance of individual and team commitment."
Ensuring that your team's contribution is recognized is another important element, Frederik adds.
"In a virtual environment especially, leaders need to be an ambassador to make everyone's work visible," he notes.
---
2. Building trust
Once you have established your team's purpose, building trust is essential. But this can be tricky without sharing a physical space. Building trust requires open communication and consistency, Frederik explains.
"Trust is also built through recognizing the team, and being transparent when you're delivering feedback," adds Eva.
This recognition will build your team's confidence in themselves, which will also add to and build trust within your team.
"You need to help individuals build a high degree of self-efficacy and confidence in their own ability to deliver to a set timeframe or a common goal," Christopher says.
---
3. Be mindful of different home situations
---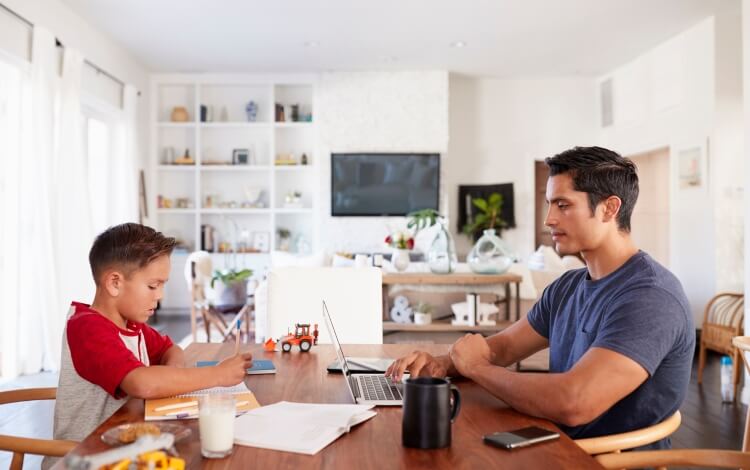 Leaders must be mindful of home and family obligations when their team works from home © monkeybusinessimages via iStock
---
Teams consist of individuals, and virtual teams are no different. When your team works from home, you should be even more mindful of their differing situations.
In the office, Frederik notes, workers have access to the same resources, and tend to behave in similar ways. At home, however, environments can vary greatly.
"The challenge for leaders is not to make assumptions, and try to understand how each individual works," says Frederik.
This flexible leadership style is emphasized on AGSM's Leading Virtual Teams course, Christopher notes.
"We're using the lens of adaptive leadership, and there are two levels of adaptation required. You need to adapt to the new world, and help your team adapt," he says.
Because the course is designed to fit with professionals' working schedules, they will be able to apply these leadership insights right away.
After completing the webinar component of the program, students can follow up with each other to discuss how they applied the course material to their work, and what were the outcomes.
---
4. Assess your strengths and weaknesses
In a virtual environment, Frederik explains, it is much more difficult to hide your weaknesses as a leader, and they can soon become amplified.
"If you're very directive or authoritative, for example, the effects of this will become much clearer online than in-person," he explains. "Or if you're a bit chaotic, this is also amplified when you lead online."
To overcome these tendencies, leaders must challenge themselves to work on their areas of weakness, and apply a more well-rounded leadership style to their virtual teams.
This requires a lot of self-awareness, and the ability to evolve your leadership style.
---
5. Always consider the future
As the workplace continues to evolve, working toward a shared vision can improve your team's confidence in the future.
"Creating this future-focused perspective is very important," says Frederik. "Otherwise you get a defensive team who feel they need to survive week to week, and find things challenging right now."
In the future, Frederik, Christopher, and Eva all predict that remote working will retain its importance—balanced with face-to-face interactions.
The increased desire for flexible working arrangements will be a bonus for women, since they still take on the majority of childcare and household responsibilities, according to a recent survey by parenting site Netmums.
Greater flexibility in the workplace for both partners could make splitting care easier.
"Professional women in particular, have been asking for flexible working arrangements for a long time, and now they're proving they're still getting the job done and making it work," Eva reflects.
With this blend of face-to-face and virtual environment, today's leaders need to be more adaptable than ever.
Related Content: