In a digital world, building and maintaining relationships virtually is a crucial skill—a skill that studying an online MBA can help you master.

Online networking can seem daunting at first. How do you create meaningful connections with those you can only meet through your screen?

Virtual networking has multiple benefits: you can instantly connect with a diverse mix of people from all over the world. As a result, the benefits of online networking for your personal and professional life should not be underestimated.

So, what virtual networking skills can you learn with an online MBA?
---
1. How to be proactive in virtual networking
Unlike in-person networking where you'll meet people at events and through your work, growing your online network requires initiative on your behalf. You can't expect to build relationships without proactively reaching out to new people.
Carla Priddon (pictured below) is a current Warwick Business School (WBS) Distance Learning MBA student and CEO of a children's charity. She chose an online MBA due to the flexibility it allowed her to continue working while studying, as well as the virtual networking benefits it provides.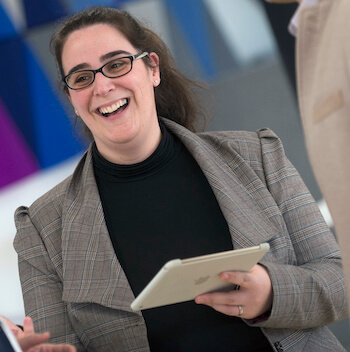 "I felt very strongly that an online MBA would allow me to meet more people from across the world and from different industries," says Carla.
On the WBS Distance Learning MBA, there's plenty of opportunities to connect with your cohort, including LinkedIn and WhatsApp groups, topic-focused groups such as book clubs, career-specific forums, and alumni directories.
Carla ensured she was proactive when searching for participants for interviews for her MBA dissertation. She shared a post on the WBS LinkedIn groups, leading to her having fruitful conversations with almost 50 different alumnae from various industries about their experiences progressing in business as women.
"You've got a lot of fascinating people on the MBA, and you can select where you can receive value and where you can add value as well," notes Carla.
Not only did she receive valuable insight for her research, but given their shared experience as women in business, she's stayed in touch with many of these connections.
---
2. How to strategize and prepare before networking
It's a good idea to strategize and prepare for any formal networking occasion so you can arrive ready to direct your questions to the right people.
Moreover, since online networking events are often easier to attend than physical ones, you should refine your long-term objectives before signing up to everything.
On WBS' Distance Learning MBA, you'll have access to a global network at your fingertips, with skills workshops, thought-leadership talks, as well as recruiter presentations with the likes of Deloitte and Jaguar Land Rover at your disposal.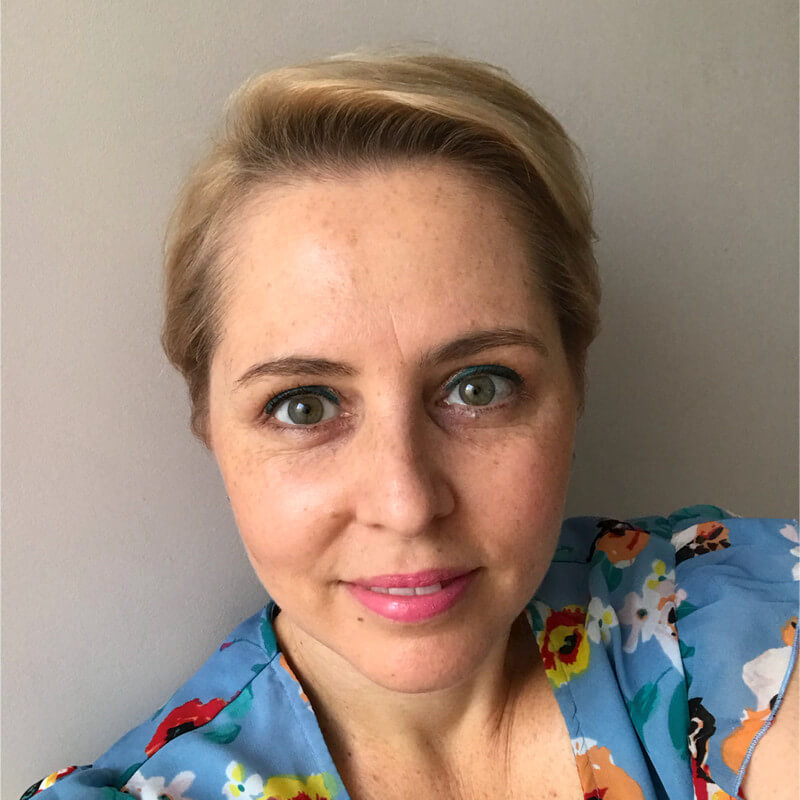 "You need a strategy to target what you can realistically get involved with on the MBA. Firstly, when you're studying, and secondly, after you're finished," believes Kirra Moser (pictured right), a nurse and WBS Distance Learning MBA alumna. Kirra pursued an MBA to learn more about the operations and management side of hospitals.
Strategizing is particularly important when making formal connections online. WBS Distance MBA students can access career consultations and executive coaching during their degree. To get the most out of these virtual sessions, try to refine your career goals beforehand. This way, the career coach can provide tailored advice to help you advance in your career.
Meanwhile, preparing for virtual recruiter events might entail prioritizing the employers you'd like to speak to, and coming prepared with some examples of your (online) work or CV to show recruiters.
You should still be open to forging organic connections when online networking, just like you would in a face-to-face setting.
"It's good to go into a conversation with no preconceived ideas about people and just let the conversation happen organically," says Kirra, who adds that not preparing for these conversations leads to a more open and relaxed dialogue.
---

---
3. How to maintain ongoing online conversations
In an online environment, it's easier to stay in touch with your virtual MBA network since you can instantly connect with people from all over the world through social media platforms.
Whenever Carla reads something that interests her, she'll instantly ping it over to peers in her network who she thinks will find it engaging. That's a great way to spark an insightful conversation.
But don't let the virtual environment restrict you to online chats that miss out on those all-important face-to-face interactions. Even though these connections are virtual, you can still invite your colleagues for a Zoom 'coffee'.
"We're really lucky that we're in a position where it's easy for us to talk to people on the other side of the world," notes Kirra, who credits the WBS Distance Learning MBA for expanding her network to include those from vastly different industries to her.
Leveraging this online network when you're at business school could boost your career prospects, potentially meeting contacts with valuable knowledge to impart, or simply forming life-long friends across all corners of the globe.
Related Content: