Online MBAs have risen in popularity since the pandemic, with candidates increasingly looking to flexible programs that allow you to work and study at the same time.

Despite this, some students still hold reservations about Online MBA programs. To debunk the myths about Online MBAs, we spoke to two students who undertook the Online MBA at the University of Cincinnati's Carl H. Lindner College of Business.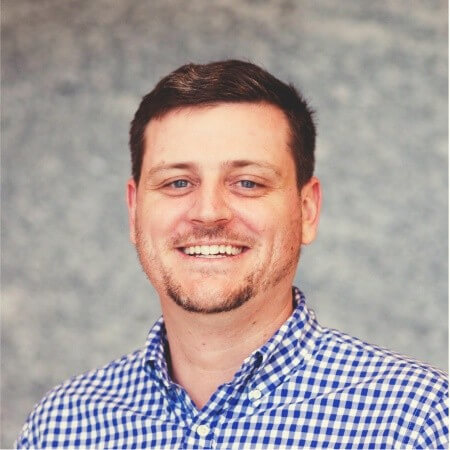 Matthew Davison works in admissions for Case Western Reserve University in Ohio. Set to graduate this December, he hopes his online MBA will help to further his career in higher education.
Prior to his Online MBA, Evan White (pictured right) worked at a mortgage insurance company. Three months before graduating, he landed a job at Cisco as a commercial finance analyst.
We outlined four common Online MBA myths, and here's what they had to say:
---
1. Online MBAs aren't as challenging as traditional MBA programs
Matthew: I would have to disagree. Although the program is more flexible, you're accountable to yourself, versus being accountable to a professor in an in-person class.
The [University of Cincinnati] Online MBA offers exactly what an in-person MBA does, which is why I chose it. Whether it's online or in-person, the classes are structured the same way.
Evan: Whether you're in-person or online, the quality of education doesn't really matter. The content is still the same – we're still doing group projects, writing papers, and analyzing corporations.
---
2. It's difficult to build relationships with your professors
Matthew: I highly disagree. I'm someone who reaches out to everyone over email. It's what I do for a living, so doing it for the MBA isn't much of a change for me. On an online platform, I receive answers within the hour. Professors are available and willing to adapt to my schedule.
Evan: I would wildly disagree. One of the best things about Cincinnati was the interaction between students and professors. I could reach out to professors at any time, and they would be very responsive, not only with my coursework but with my day-to-day work, which wasn't an area they were responsible for.
---
3. There's little opportunity to network with classmates
Matthew: I would say it depends on the class. In one of my marketing classes, I was part of a group of students. We'd meet through Teams every Wednesday to go over our project, but then we'd also meet virtually every Friday with a glass of wine. It's been nice to have that bond because even in in-person classes, you don't always have time outside of class to do that.
We still talk. I get regular texts and emails from them. I never thought that I would have the opportunity to connect with students, but I've been able to build a solid network.
Evan: I think one of the best things about an online MBA is that you get a very diverse cohort of people. In one class, for example, I was working with a doctor. It's that diverse viewpoint that really makes the course special.
You get a lot of different perspectives and life experiences from other people, that I don't think I would have got from an in-person class.
---
4. Employers don't value an Online MBA
Matthew: Working in higher ed, I know exactly what accreditations are necessary, and what my employer is looking for in an MBA student when they hire one. This program has that accreditation, and it has that authenticity.
I will say my undergraduate degrees were not in business. However, any student can pursue this MBA because it is available and meant to cater to every type of student, whether you're a beginner, an amateur, or an advanced business worker.
It really gave me the foundations I needed to come into some of my higher-level classes, ready, prepared, and on the same mental mindset that other students in the class were.
Evan: I think the value, whether it's online or in-person, is still there regardless. After taking an MBA, I have a broader view of business and can think more strategically. I took an operations management course that really helped me think about the big picture, and I use that all the time now in my current role to streamline processes and eliminate bottlenecks.
At my other job, I'd topped out. The MBA has opened a lot more doors for me. Hiring managers that have an MBA know that the ability to work in team and think strategically is a transitional skill that will take me far in my current role.

While Online MBA programs were once seen as secondary to traditional, full-time MBA degrees, that has changed.
One-in-three recruiters value online MBA graduates the same as graduates from full-time programs.
An Online MBA may be better suited to you if you're looking to accelerate your career within the same industry, get a promotion, and upskill, rather than undertake a complete career change. But a key benefit is the opportunity to study, work, and earn a salary at the same time.
With better technology allowing you to interact online in live sessions with classmates and professors all over the world, the days of the lonely long-distance learner are over!

Related Content: