The Nike tick, despite being one of the world's most recognizable logos, slumped in value in the early years of the 21st century.

In the face of a slipping sales performance, the sports giant revitalized its e-commerce strategy, refining its website and working with Amazon rather than high street retailers to boost sales.

Result? It saw a $6 billion increase in annual revenue from 2017 to 2018.

The world, as we know it, is becoming digitalized, and brands and businesses are being forced to adapt.

Digital transformation is make-or-break for companies. Similarly, business professionals need to master skills like data analytics in to become leaders in the digital age.
---
Using tech to transform a business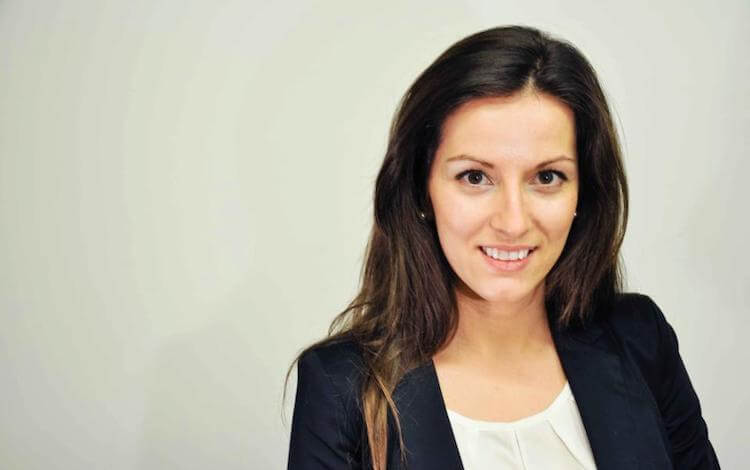 A strange but certain phenomenon that business leaders have to get used to is change.
Every business has to change, adapt, and innovate in order to stay alive, and in the 21st century digitization is the quickest, most efficient way of enacting change.
"The most interesting effect of digitalization is the process of breaking out of current structures and the social change in a company that goes along with this," insists Katarina Lucic (pictured), a data science graduate and part of the executive education learning design team at WU Executive Academy in Vienna.
Tech is no longer seen as a compartment of business; it is fully integrated into business models and processes. This understanding is central to the Professional MBA in Digital Transformation and Data Science at WU, where MBAs are viewed as agents of digital change.
"Business leaders have to know what is important and what is possible," Katarina explains.
"We offer a holistic view of technical possibilities, and how companies deal with the subject."
This is an attempt, Katarina suggests, to bridge the gap between IT and business, ensuring that IT managers can lead and that leaders can understand IT. For both sides, an understanding of the other is vital.
---
Understanding the benefits—and dangers—of data
Data—and the way it is handled—has come under great scrutiny in the past year.
The Cambridge Analytica scandal and Facebook's data leak have increased people's understanding of how data can be used to understand consumer behavior, helping to make processes more efficient, and in the wrong hands, manipulate outcomes.
Professional MBA students at WU get a hands-on insight into the value of data, and how it can be used for digital transformation.
A 12-day data science course follows the business core, ensuring that students are comfortable with analytics, handling big data, and understanding how to use it in various business contexts.
They also apply it to group projects, exploring how data is used to understand customers and operations, all the while getting coaching from experts and professors in this field.
"In order to get an idea of what data scientists are doing, they have to get their hands dirty," Katarina underlines.
As the Facebook scandal highlights, data has a darker side to it, and modules in business ethics emphasize the importance of responsibility when handling data.
"One professor said that if data is the new oil, then we have to think about its polluting effects," Katarina muses.
---
Standing out to employers
As tech and non-tech employers continue to clamor over MBA graduates, there is an increasingly high demand for tech-based skills.
While digitalization has been happening for steadily for a long time, many business schools are still playing catch up in preparing their students for business tech.
"The topic is not new, but awareness of how important it is is only just arriving in the world of business," Katarina imparts.
The Financial Times Skills Gap Survey 2018 revealed that big data is one of the most in demand, and hardest to find, skills—with 13% of employers claiming it was impossible to find.
WU graduates, therefore, have the dual appeal, that of the leadership skills of an MBA, combined with tech proficiency. The tech MBA hybrid, it seems, is a pretty enticing proposition for employers in the digital age.
Related Content: