Whether it's the startup and technology hub of Silicon Valley or logistics and finance opportunities in Los Angeles, there are plenty of reasons why California is a great choice for your MBA or business master's degree.

There are also many good business schools in California, but which are the best? California is well represented in the US News MBA ranking top 100, and one California school even takes the top spot.

Here's the 10 best business schools in California, according to US News.
---
Best B-Schools In California
---
10. University of San Francisco School of Management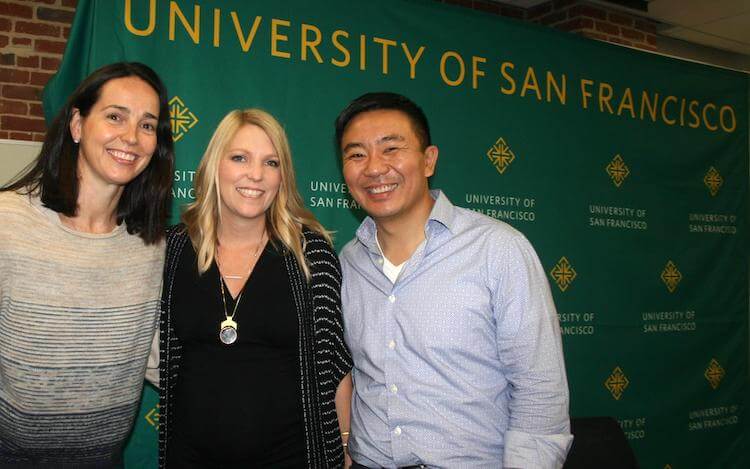 US News Rank: 87
The only business school in San Francisco on this list, a business degree at the University of San Francisco will put you in touching distance of Silicon Valley—in fact, 43% of graduates from the MBA program end up working in technology afterwards, and past employers include Lyft, Tesla and Facebook. USF also offer masters programs in Entrepreneurship and Innovation and Financial Systems, as well as an immersion program in Silicon Valley for executives.
Read: 5 Reasons To Study Your MBA In San Francisco
---
9. Rady School of Management at University of California—San Diego
Rank: 87
The second-most populous city in California after Los Angeles, San Diego is a major centre for trade, defence, and research and manufacturing. The Rady School of Management at UC San Diego offers a STEM designated MBA program as well as Master's in Business Analytics, Finance, and Accounting. The UCSD Rady MBA program places emphasis on entrepreneurship, and the mandatory Lab to Market module gives students the chance to follow the process of creating a business from start to finish.
---
8. George L. Argyros School of Business and Economics at Chapman University
Rank: 77
Located in Orange County, part of the Los Angeles metropolitan area, the Argyros School of Business is ranked the third best private business school in California, with its MBA program just making it into the top 80. Students can choose from eight specializations on the MBA—including finance, marketing, and entertainment—but the school also offers a joint MBA and MFA in Film & TV Producing for those looking to break into the entertainment industry.
---
7. Graziadio Business School at Pepperdine University

Rank: 68
Graziadio Business School is split across five campuses across California, including Malibu and Silicon Beach, and the MBA is offered as a 12-, 15-, or 20-month program. Graziadio's masters programs include Global Business (with a trimester abroad), Real Estate, and Applied Finance. About half of students on the MBA program accept a job offer before graduation, with 46% of all offers being school-facilitated.
---
6. Paul Merage School of Business at University of California—Irvine
Rank: 57
The city of Irvine is home to a wealth of technology and research companies, including Asics, Sega, and Ford Motor Company, and Paul Merage School of Business puts emphasis on technology in its programs. The full-time MBA program is STEM designated, and offers a concentration in Analytics in Digital Leadership. It's no surprise, then, that 29% of MBA grads from Paul Merage end up working in technology.
---
5. University of California—Davis Graduate School of Management

Rank: 53
UC Davis lies just outside the city of Sacramento, a city which boasts significant energy, healthcare, and agriculture industries. The Graduate School of Management has a tight-knit community—there are only 48 students each year on the full-time MBA—and is also STEM designated. Students can also opt for an industry immersion experience in biotechnology, food and agriculture, sustainable energy or technology finance, learning from top executives in each industry.
---
4. Anderson School of Management at University of California—Los Angeles
Rank: 18
Based in central Los Angeles, UCLA Anderson offers a wide range of graduate business degrees and one of the top MBA programs in California. The two-year UCLA MBA program offers an impressive 15 specializations, ranging from consulting and entertainment to sustainability, so you can gain lucrative knowledge in a specific area of business. 32% of graduates from the program find roles in technology, with 57% of grads switching both industry and function thanks to their MBA.
Read: How To Get Accepted Into UCLA Anderson's MBA
---
3. Marshall School of Business at University of Southern California
Rank: 16
The University of Southern California is also located in Los Angeles, close to the important downtown area. They offer a standard two-year MBA program as well as an accelerated one-year MBA for mid-career professionals, plus a range of specialized Masters in finance, marketing, supply chain management, and more. Graduates from the full-time MBA program find roles in consulting, technology, and entertainment, at top companies like HBO Max, Google, and Deloitte—all of which makes USC Marshall one of the top business schools in California.
---
2. Haas School of Business at University of California—Berkeley

Rank: 7
The MBA at Berkeley Haas takes full advantage of the school's location near San Francisco and Silicon Valley, and has a strong focus on innovation, technology, and global business. MBA students follow core courses in data and design thinking, which results in 32% of graduates finding jobs in technology after graduating, with 14% going to work for startups.
---
1. Stanford Graduate School of Business
Rank: 1
Topping our list of the best business schools in California, Stanford GSB is also the best business school in the US, according to US News. Located next to major technology centres like Palo Alto, Sunnyvale, and Santa Clara, you'll be within touching distance of major tech companies during your MBA at Stanford. The Stanford MBA also places emphasis on global business, and students are required to follow a Global Management Immersion Experience during their studies. In the end, 91% of graduating MBA students receive an offer within three months, with 34% of students heading into finance and 28% into technology.
Stanford MBA Class Profile Breakdown
Stanford MBA Jobs & Salary Review
---
Next Read:
The Best Business Schools For Finance In The USA
All images sourced from school Facebook pages