STEM MBA programs are increasingly present at business schools in the United States, as an increasing number of schools incorporate a science, technology, engineering and mathematics (STEM) element into their MBA syllabus.
Students who graduate from STEM MBA programs are well placed to tap into the opportunities created by the emerging jobs of the future. According to the World Economic Forum, by 2025 97 million new roles will emerge that bridge the gap between humans, machine, and algorithms. They'll mostly have a heavy STEM focus.
Compared to the one year visa afforded to most international MBA students, STEM graduates are eligible to extend their stay in the US for three years in total without an H-1B visa, making them far more attractive to employers. STEM graduates can also expect higher salaries compared to those of traditional MBAs.
With options ranging from electives and dual degrees, to fully integrated STEM MBAs, here's a list of the top STEM MBA programs in the US and how much they cost:
---
Top STEM MBA Programs In The US
---
Estimated tuition costs and course lengths apply only to full-time MBA programs, and the prices listed are for international or out-of-state residents. In-state candidates are likely to pay less for some programs.
---
Anderson School of Management, UCLA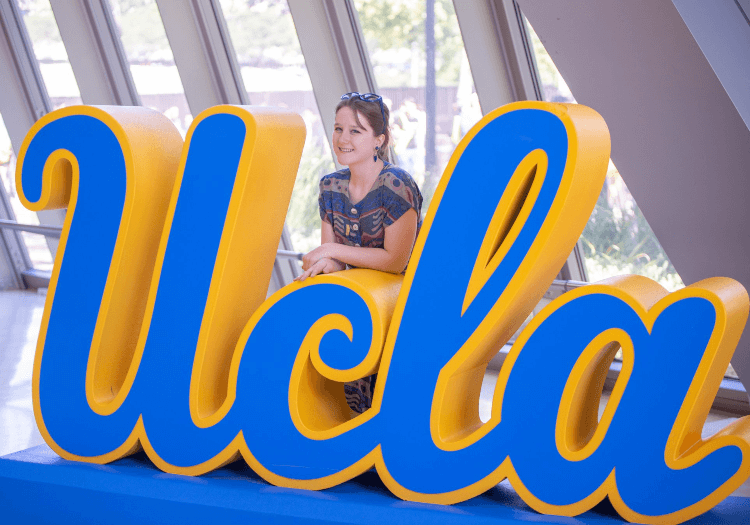 ©UCLA / Facebook
---
There are three STEM designated MBA courses on offer at UCLA, catering to graduate students at different stages in their careers. The Fully Employed MBA (FEMBA) is a customizable part time program which can be spread across three to five years and is taught both in class and online.
The full-time STEM MBA cost at UCLA is just over $130,000. The program requires candidates to complete their course in-person within two years, while the school's STEM Executive MBA sees students study at weekends over a 22-month period.
---
Arizona State University W.P. Carey School of Business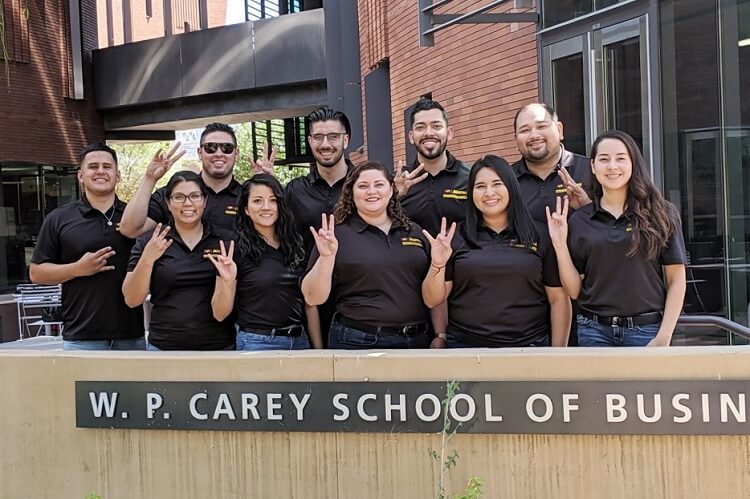 ©wpcareyschool / Facebook
---
The STEM designated MBA degree at W.P. Carey School of Business is a 21-month program that costs just under $100,000 in tuition for international candidates. Out-of-state domestic candidates pay a lower price of $95,000, and state residents pay just under $60,000.
The STEM designation means that MBA grads are eligible to stay in the US after graduating for up to 36 months under Optional Practical Training. Students also have the option of tailoring their MBA with several concentrations, including Business Analytics, Consulting, Entrepreneurship, and Supply Chain Management.
---
Booth School of Business, University of Chicago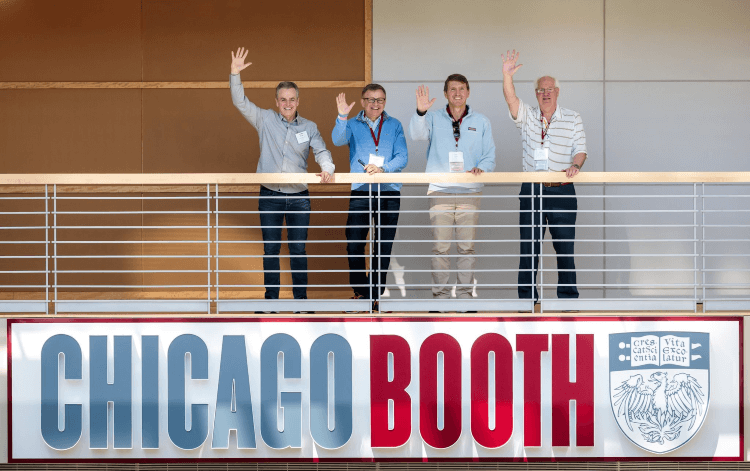 ©Chicago Booth / Facebook
---
Chicago Booth announced its Full-Time MBA program had received STEM designation in April 2020. Booth prides itself on offering students a flexible course, with 13 different concentrations for students to choose from covering subjects like Behavioural Science, Econometrics and Statistics, and Entrepreneurship.
---
Columbia Business School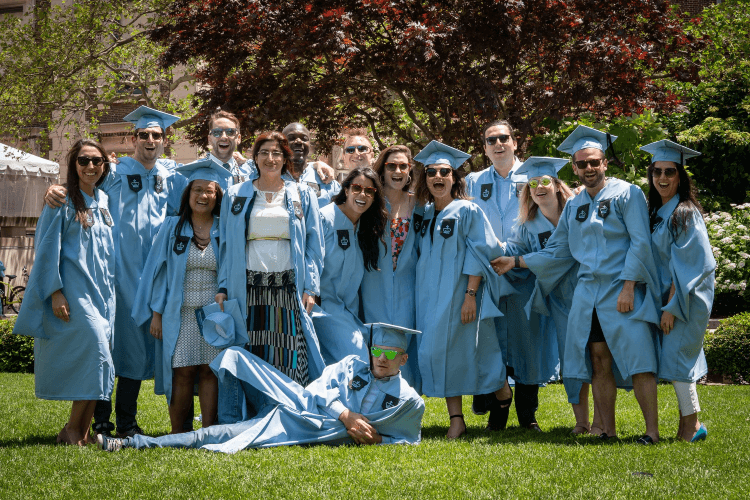 ©Columbia / Facebook
---
Located within New York City, Columbia Business School aims to provide students with a fast paced, competitive experience to match its surroundings. The school has both a STEM designated MBA and Executive MBA program. Students can enrol for intakes in January and August for the STEM MBA, and May and August for the STEM EMBA.
---
Charlton College of Business, University of Massachusetts Dartmouth

©Charlton College of Business / Facebook
---
The Charlton MBA requires 30 credit hours and can be completed part-time or full-time, on-campus or online. Students have the option to concentrate their MBA in specific areas, including the STEM-focused business analytics area. Charlton considers itself highly responsive to the changing demands of the global, technology-driven economy.
---
Foisie Business School, Worcester Polytechnic Institute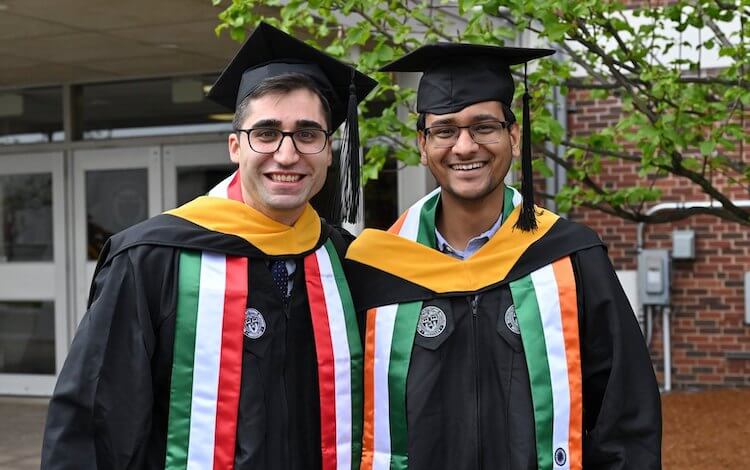 ©Foisie Business School / Facebook
---
Foisie deliberately designed a program that would equip STEM professionals to take on managerial responsibilities, while still benefiting from the support and networking advantages of a strong course cohort. The school's Online MBA curriculum includes STEM-focused modules in Information Technology, Innovation with User Experience, Operations Analytics and Management, and Supply Chain Management.
---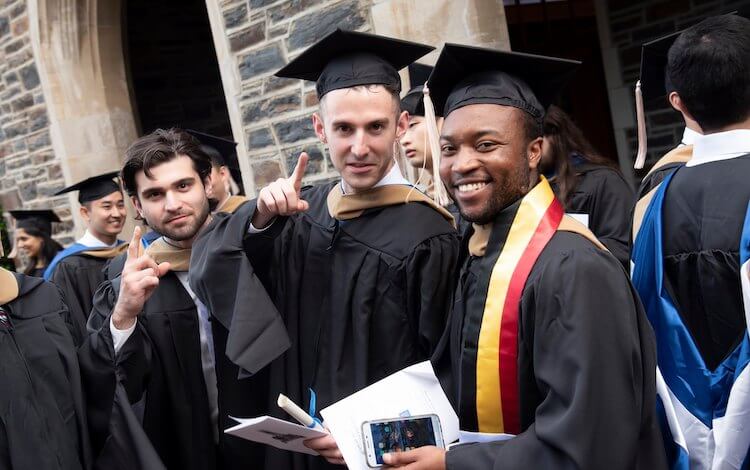 ©Duke Fuqua / Facebook
---
The Fuqua School of Business prides itself on offering MBAs focused on a candidate's chosen business area, complemented with individual attention from staff and personalized career support. Its MBA certificate in management science and technology is STEM designated.
---
Haas School of Business, University of California Berkeley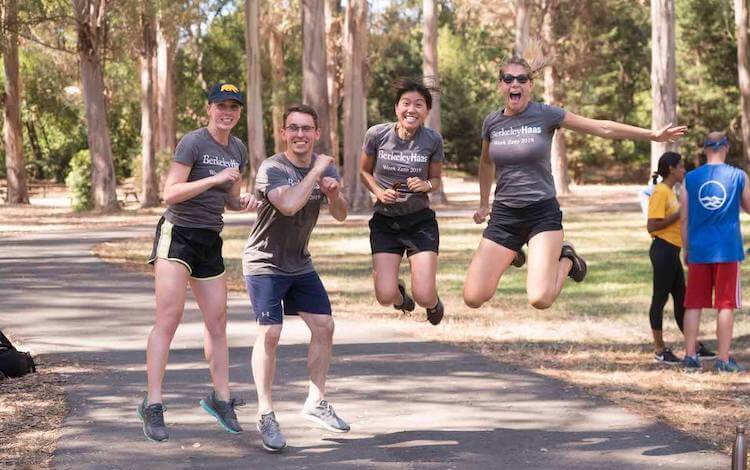 ©UC Berkeley / Facebook
---
Berkeley Haas was among the first business schools to receive STEM MBA designation across all three of its MBA programs. The redefined "Management Science" programs cover the likes of the application of statistical modeling, data warehousing, data mining, programming, forecasting, operations research techniques, and the analysis of problems of business organization and performance.
---
Harvard Business School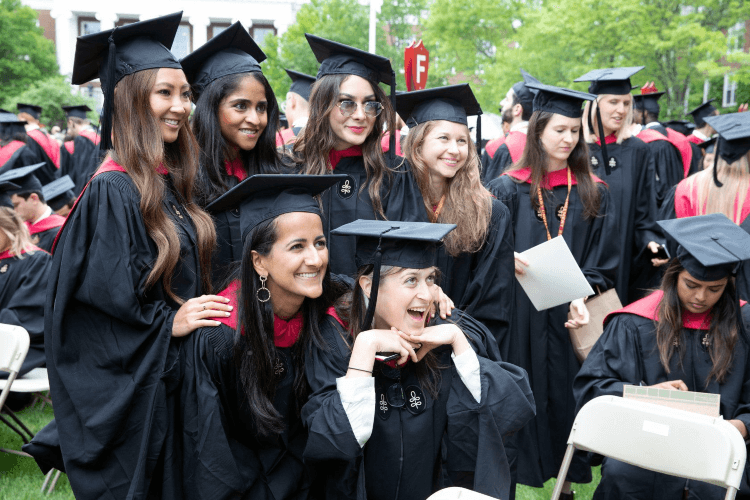 ©HBS / Facebook
---
Although Harvard Business School doesn't have a full STEM MBA program, the school announced it was adding a STEM pathway to its MBA in January 2020. The Management Science track takes place over both of the program's two years and covers areas including Entrepreneurial Management, Negotiation, and Technology and Operations Management.
---
Johnson Graduate School of Management, Cornell University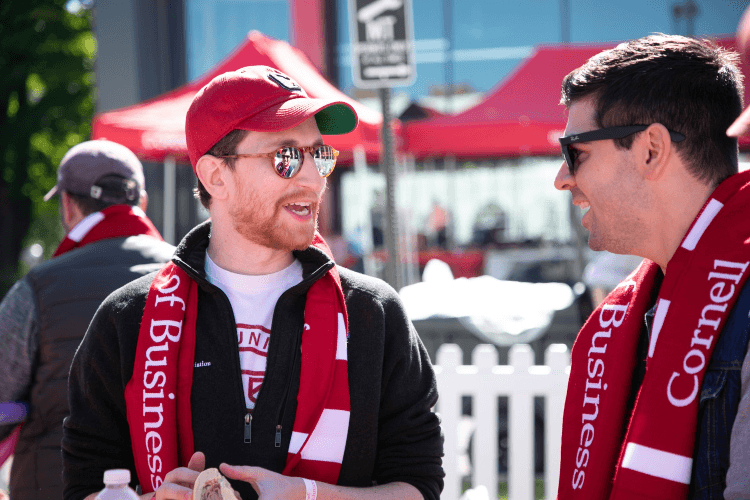 ©Cornell Johnson / Facebook
---
Applicants to Cornell can choose from three STEM MBA designated courses. The Management Science MBA is available in both a one year and two year format, with two-year students given further opportunity to develop their leadership and management expertise. The Cornell Tech MBA focuses on preparing students to thrive in the digital economy, with a curriculum focused on innovative tech solutions.
---
Kelley School of Business, Indiana University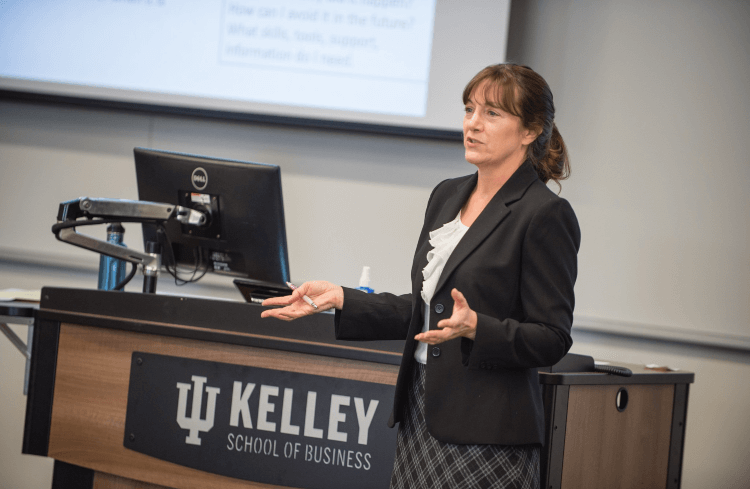 ©Kelley School of Business / Facebook
---
Kelley School of Business offers five STEM designated majors within its full-time MBA program, in Business Analytics, Finance, Marketing, Strategic Analysis of Accounting, and Supply Chain and Operations. Not only do students who complete the course qualify for their 36 months Optional Practical Training, but they will also become part of the world's largest business school network which includes over 117,000 Kelley alumni around the world.
---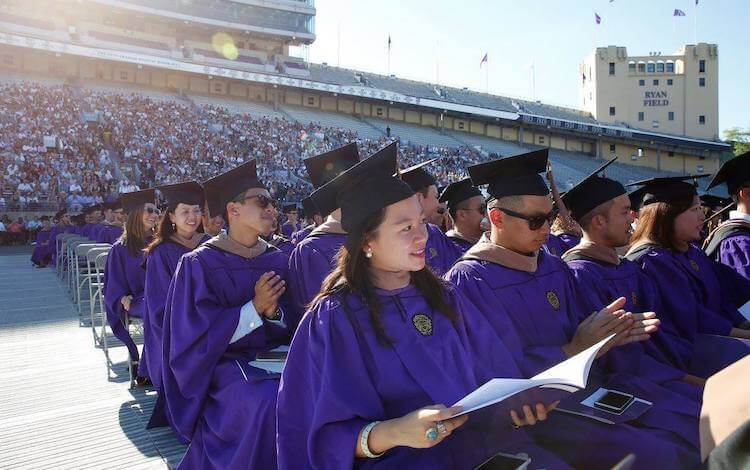 ©Kellogg / Facebook
---
Northwestern's Kellogg School of Management offers students a STEM designated MBA major in Management Science, which provide learning opportunities in everything from Social Dynamics & Network Analysis to Making Business Decisions with Big Data.
---
University of North Carolina Kenan-Flagler Business School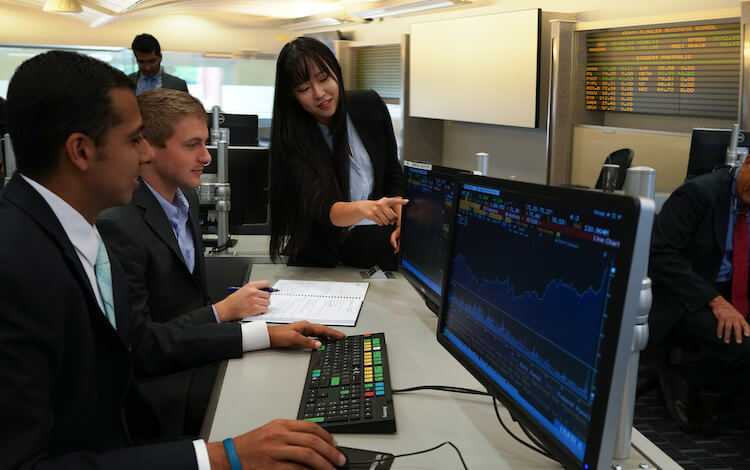 ©UCLA / Facebook
---
At UNC Kenan-Flagler, candidates have the choice of four STEM MBA programs—the school's Full-Time MBA, Evening MBA, Weekend Executive MBA, and online MBA@UNC are all STEM designated. In all programs, students benefit from coursework they can customize to their learning and career objectives, a collaborative learning environment, tailored leadership development, and a career services team dedicated to their long-term success.
---
Marshall School of Business, University of South California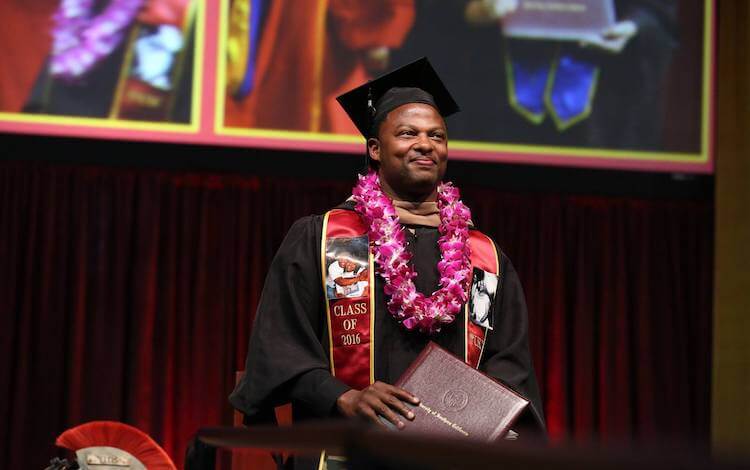 ©USC Marshall / Facebook
---
USC Marshall's STEM-certified Management Science specialization is designed to combine data-driven decision-making and analytics with business fundamentals and leadership. Students are equipped to apply quantitative and scientific methods to business challenges, such as statistics, data analytics, operations and supply chain optimization, finance, forecasting, and digital marketing and modeling.
---
Mendoza College of Business, University of Notre Dame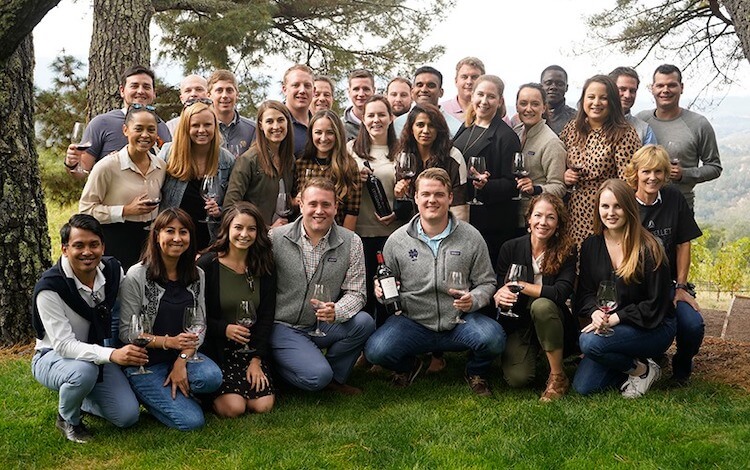 ©Mendoza College of Business / Facebook
---
Notre Dame's STEM MBA/MSBA dual degree blends values-based business education with data analytics. The two-year degree includes practical fieldwork in areas such as agriculture and infrastructure development, which is of particular interest to socially-conscious students from developing countries.
---
Rice University Jones Graduate School of Business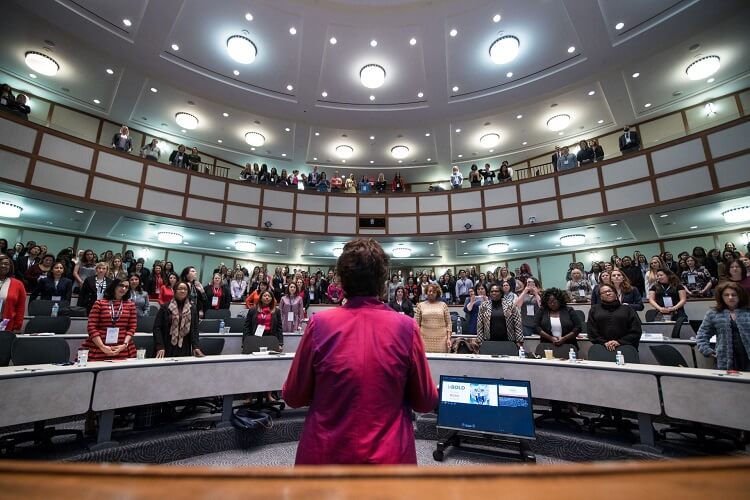 ©BusinessRice / Facebook
---
The STEM MBA at Rice was designed to equip students with the quantitative skills and workplace competencies to succeed in any industry after graduating. The STEM MBA cost at Rice is $66,000 per year.
The program offers an array of electives for students to choose from in their second year. These include Managing Energy Transitions, Strategy in Technology Ecosystems, and Operations Lab: Healthcare.
---
Ross School of Business, University of Michigan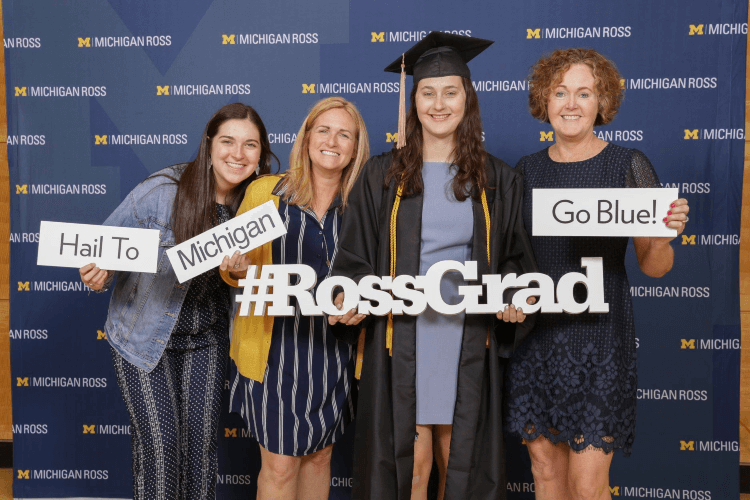 ©Michigan Ross / Facebook
---
The management science specialization within the full-time MBA at Michigan Ross is STEM designated and worth 14 out of the course's 57 required credits. Students who opt into the track can choose to focus on a variety of interesting topics, including The Psychology of Startups and Artificial Intelligence for Business.
---
Stern School of Business, New York University (NYU)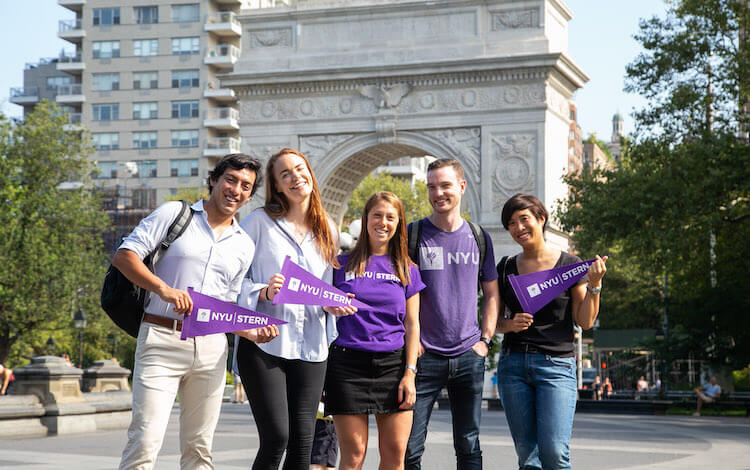 ©NYU Stern / Facebook
---
NYU Stern offers two STEM designated MBA programs, which strongly integrate technology and analytics into the MBA curriculum. Students can choose between the two-year full-time STEM MBA and the focused one-year Andre Koo Technology and Entrepreneurship MBA. They also have the choice of more than 20 specializations, ranging from strategy and fintech to digital marketing and sustainable business and innovation. The full-time STEM MBA cost at Stern is around $158,000.
---
Simon Business School, University of Rochester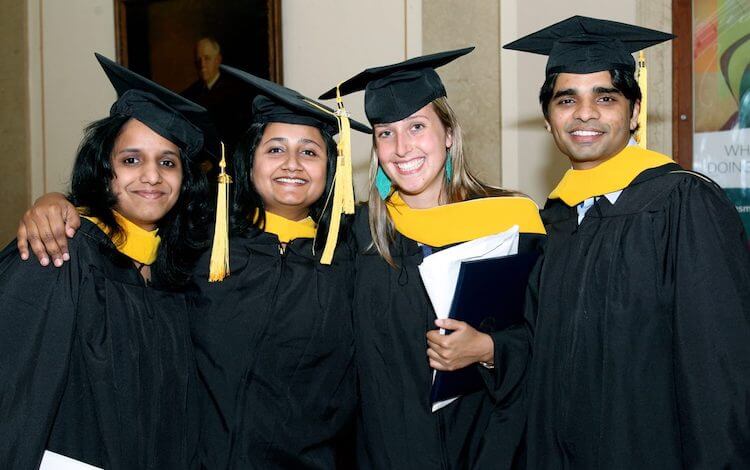 ©Simon Business School / Facebook
---
The only business school with a STEM-designated option for every one of its specializations, the Simon Business School has a long-standing reputation for excellence in math-reliant subjects. The economist ranks Simon third in the USA in terms of ROI, based on percentage increase on pre-MBA salary.
---
Sloan School of Management, Massachusetts Institute of Technology (MIT)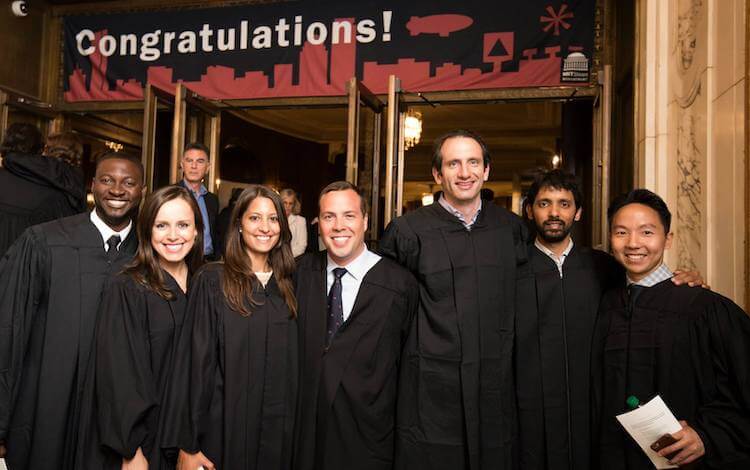 ©MIT Sloan / Facebook
---
MIT Sloan's STEM designated MBA program is a full-time two-year program that provides students with a typical core MBA education underpinned by the school's expertise in all things tech. There are also three specialized MBA tracks, in Finance, Entrepreneurship and Innovation, and Enterprise Management.
The MIT STEM MBA cost is pretty steep, coming in at just over $157,000.
---
Stanford Graduate School of Business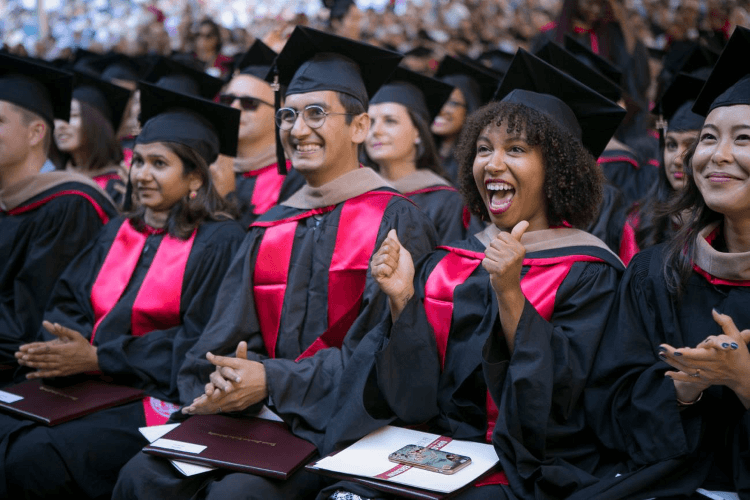 ©Stanford GSB / Facebook
---
Stanford boasts both a full-time STEM MBA program alongside an accelerated, one-year STEM MSx program, which is aimed at mid-career experienced professionals. Both courses are fully customizable and offer a wide range of electives. Students who enrol in the STEM designated courses will be learning at one of the top business schools in the world.
The Stanford STEM MBA cost is just under $150,000 in tuition fees alone, but graduates go on to earn roughly $218,000 per year, on average, three years after the program. That's according to the latest Financial Times Global MBA ranking.
---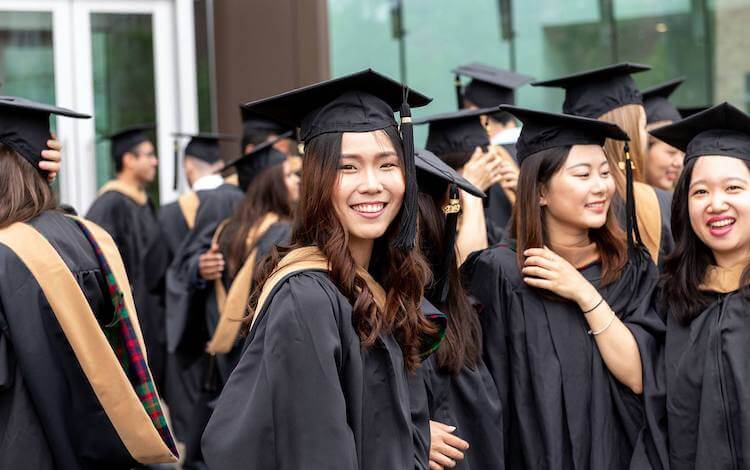 ©Tepper School of Business / Facebook
---
Tepper's STEM MBA program has its roots in management science with a keen focus on analytics and data-informed decision making. Students on the school's program will be given a grounding in how data and analytics are impacting business leaders across all industries.
Students graduate ready to enter the workforce and harness the power of technology, data, and analytics to drive business growth.
---
Terry College of Business, University of Georgia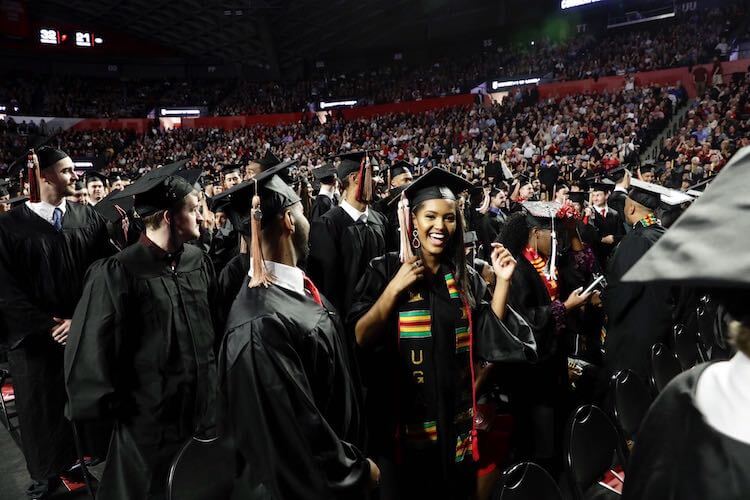 ©Terry College of Business / Facebook
---
UGA's Pathway MBA is a one-year STEM MBA open to any current undergraduate at the school who is majoring in any eligible science, technology, engineering, or math discipline. This specialized program offers STEM graduates a broad base of foundational business courses and equips them with fundamental business skills. Students also have the option of taking a Communications and Career Effectiveness course, which prepares them to be an effective leader.
---
Tippie College of Business, University of Iowa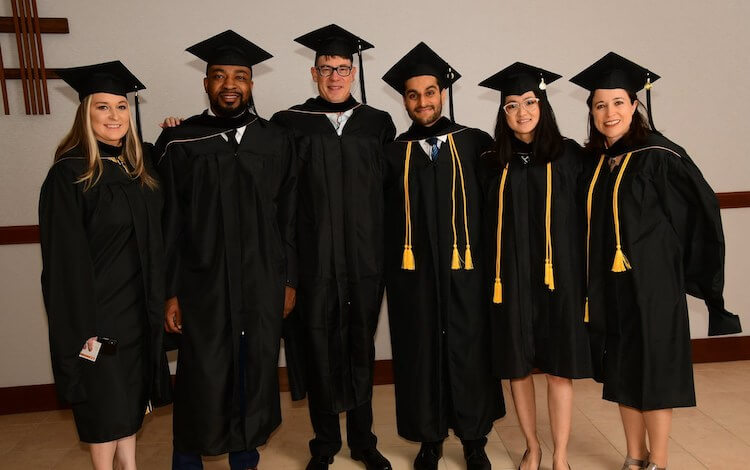 ©Tippie College of Business / Facebook
---
The Tippie College of Business has replaced its full-time MBA program with a range of alternative degree programs. These include STEM-related master's degrees in either business analytics or finance. These condensed, specialised degrees allow applicants to quickly build up their STEM expertise.
---
UConn School of Business, University of Connecticut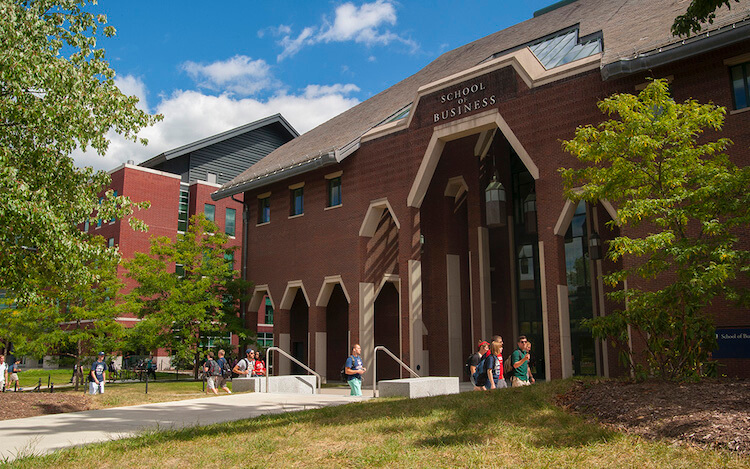 ©UConn School of Business / Facebook
---
The newly designed UConn MBA gives students the opportunity to study online or in person, in a synchronous or asynchronous format, part-time or full-time. It's an MBA on your terms, with STEM designation across several MBA concentrations, including Business Analytics, Digital Marketing Strategy, and Financial Management and Investments.
---
University of Texas at Austin, McCombs School of Business
©UTMcCombsSchool / Facebook
---
The Texas McCombs full-time MBA has STEM designation for 14 out of its 22 MBA concentrations. They include Business Analytics, High Tech Marketing, and Clean Tech.
The two-year STEM MBA cost at McCombs is just under $60,000 per year for non-state students, and around $52,000 for Texas residents.
---
Wharton School of Business, University of Pennsylvania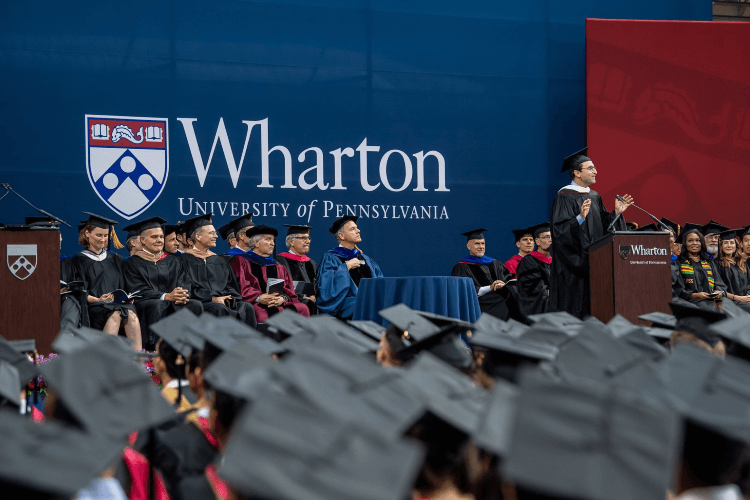 ©Wharton / Facebook
---
Not only do Wharton students get the chance to study at one of the most prestigious business schools in the world, but they can also choose from six majors and specializations which are now STEM designated. These include Business Analytics, Business Economics & Public Policy, Business, Energy Environment & Sustainability, Operations, Information & Decisions, and Quantitative Finance and Statistics.
---
Wisconsin School of Business, University of Wisconsin Madison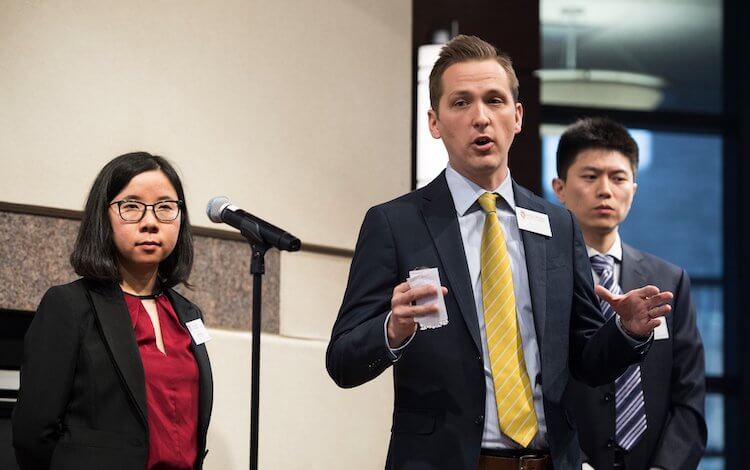 ©Wisconsin School of Business / Facebook
---
The STEM MBA at Wisconsin Madison offers students the choice of eight MBA specializations. Students on the MBA can concentrate their education on Technology Strategy and Product Management, Marketing, Corporate Finance and Investment Banking, Supply Chain Management, Strategic Human Resource Management, Real Estate, Risk Management and Insurance, and Applied Security Analysis.
---
Considering an MBA?
Download our MBA Application Guide 2021-22
---
This article was updated on February 21st 2022.