---
Scoring
---
GMAT test-takers receive one overall score between 200 (the lowest possible score) and 800 (the highest possible score).
Your GMAT score is based on your scores for the verbal and quantitative sections of the exam. These are graded between 0 and 60, although test-takers rarely score lower than 6 or higher than 51 on these questions.
The Analytical Writing Assessment and the Integrated Reasoning sections of the GMAT are scored separately and do not count towards your GMAT score out of 800.
Your AWA score is based on a single grading of your argument, between 0.0 and 6.0, graded at increments of 0.5. IR questions are scored between 1 and 8. IR questions usually have multiple components, and you must answer all parts in order to receive any credit.
---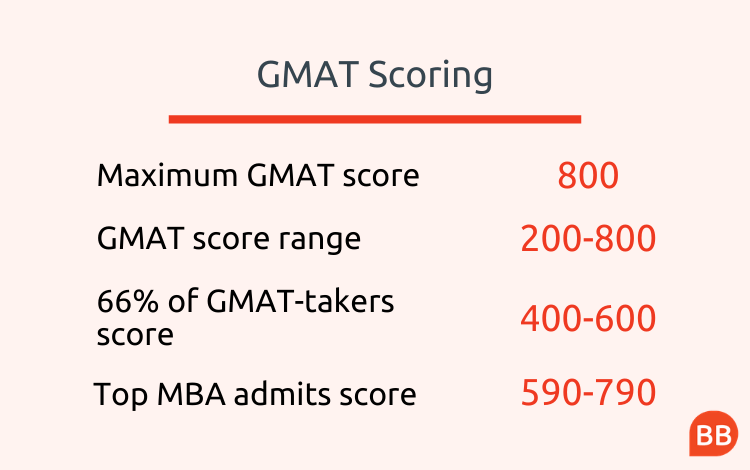 ---
GRE test takers come away with three different scores, one for each section of the exam. Verbal reasoning and quantitative reasoning sections are scored between 130 and 170, in 1-point increments. The analytical writing score is scored between 0 and 6, in 0.5-point increments.
The highest GRE score you can achieve is 360 for verbal and quant combined and 6 for analytical writing.
---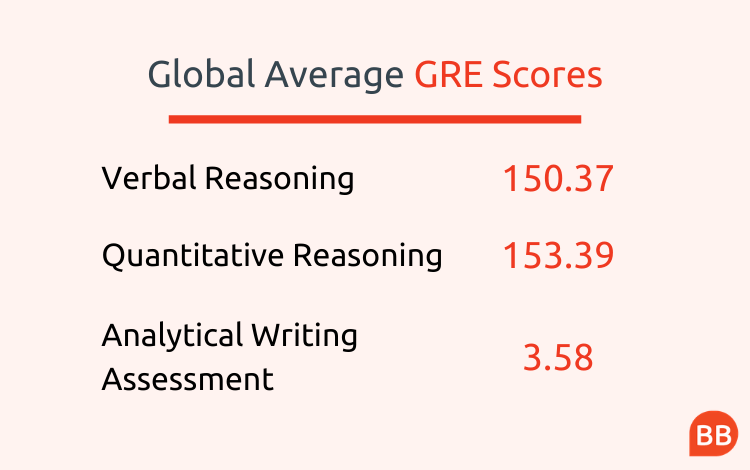 ---
After your test, you also receive information about what percentile your score falls into, comparing your performance with recent test takers. If you fall in the 99th percentile on the GMAT, for example, you've typically performed better than 99% of test takers. GMAT and GRE percentiles data is recalculated each year using data from the previous three years.
Both GMAT and GRE scores are valid for five years. You'll receive your official GRE score about 10 to 15 days after your test date. You'll get your official GMAT score within 20 days, although you can view your unofficial score immediately after finishing the exam.
---
What is a good GMAT or GRE score?
Getting what the top business schools regard as a good GMAT score takes practice. Two-thirds of test takers score between 400 and 600 and achieving the GMAT highest score of 800 is extremely rare.
When deciding what GMAT score to aim for, it's worth assessing the class average GMAT and GMAT score range for your target schools.
Class average GMAT scores for the top MBA programs tend to be 700 or higher, although scores submitted by accepted MBA students tend to range from around 590 to 790.
This means both candidates with a 590 GMAT score and a 750+ GMAT score are often accepted into the same MBA class. Harvard's median GMAT score is 730, for example, but even Harvard Business School has accepted students with GMAT scores under 600 in the past.
You should take the same approach with the GRE. For the Harvard MBA, for example, the median GRE score for both quant and verbal is 163.
Test-takers globally record average GRE scores of 150.37 on verbal reasoning, 153.39 on quantitative reasoning, and 3.58 on analytical writing.
---
Go to page 3 to compare the cost of the GMAT and GRE across locations. Learn more about the GMAT & GRE online exams and get advice on GMAT/GRE prep and resources.
---