It's hard to look past Bain, BCG, and McKinsey when it comes to consulting. Year after year, swathes of ambitious MBA graduates enter the ranks of the Big Three consulting firms, keen for career success and lucrative consultant salaries.

For those starting out on their MBA journey, the world of consulting can seem daunting. Entering it requires downing a stress cocktail of case interview prep, networking, and extracurriculars.

Yet the Big Three continue to hire thousands of MBA consultants each year, with McKinsey, Bain, and BCG increasing MBA consulting salaries in 2022.

BusinessBecause caught up with top MBA recruiters at each of the Big Three to find out what they're looking for from their MBA hires, and how you can stand out from the crowd.
---
How to become a McKinsey consultant?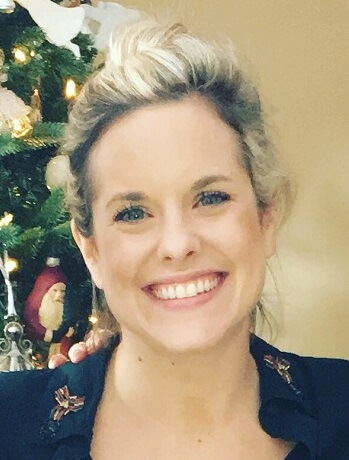 McKinsey is set to hire its largest ever summer internship class this year.
Kristin Altenburg (pictured), associate director of recruiting at McKinsey who also leads campus recruiting, says the firm looks for people who want to dig into intricate challenges, continuously learn, and collaborate with others.
In 2022, McKinsey has re-committed to inclusive leadership and is looking for people who value and practice it. Kristin also adds that although the focus on tech increases each year, not everyone is a tech-focused consultant. But that doesn't mean tech skills aren't needed.
"Technology and digital skills are more necessary at McKinsey and with our clients. We see more candidates who have coding, programming, and other tech skills in addition to their business backgrounds," she says.
When screening candidates, the main attributes McKinsey looks for are:
→ Personal impact: The ability to interact effectively with people from various backgrounds, levels of experience, and ways of thinking is key to McKinsey's ability to help its clients tackle their most challenging issues in a way that fosters sustainable, inclusive growth.
→ Entrepreneurial drive: Overcoming obstacles and achieving goals requires an innovative mindset, openness to new approaches, and a continuous quest for learning and growth.
→ Inclusive leadership: Harnessing the power of diverse thinking to drive results requires the ability to lead people with different backgrounds and create belonging where everyone can be at their best.
→ Problem solving: Helping clients solve tough problems and implement solutions requires strong intellectual abilities and rigor, as well as a practical sense of what works and what doesn't.
---
How to prepare for a McKinsey interview
McKinsey hires from some of the best business schools in the world, including Harvard, Stanford, INSEAD, and HEC Paris, and there are a diverse array of MBA jobs at McKinsey for students after a career in consulting.
During the McKinsey interview, all candidates will typically go through two stages: the case study interview and the personal experience interview.
McKinsey Case Interview
"The case interview is meant to simulate our problem-solving approach, which involves a lot of back-and-forth between team members. Successful candidates listen to the client context and think about what it means, rather than repeat back everything the interviewer says," explains Kristin.
"They ask questions to clarify their understanding of the situation and the issues. They take a moment and think before speaking to collect their thoughts. They listen carefully, making sure they consider the information provided and the specifics of each question."
To prepare for the case study interview, it's advised that candidates run through mock cases with a partner, preferably someone in consulting—this might be a service your business school provides through its alumni network. But a common piece of advice BusinessBecause has heard through conversations with consulting recruiters is to not over prepare. It becomes obvious to an interviewer when you've cased to exhaustion as you come across as a robotic, rather than a natural, problem solver.
McKinsey Personal Experience Interview
During the personal experience part of the interview, Kristin is looking to hear about candidates' experiences, accomplishments, and challenges to discover the skills they have to help them thrive at McKinsey.
"Candidates should come prepared to discuss important experiences they've had in a detailed way, focusing on their individual role, and describing the actions they took that were critical to the project's overall success," she advises. "While teamwork is important to demonstrate, we're also really interested in hearing 'I' statements to understand how the candidate took action to create change."
---
BCG Consulting: How to stand out
Smart candidates. That's what BCG are after. Smart candidates with passion who live BCG's purpose to unlock the potential of those who advance the world. You also have to be intellectually curious.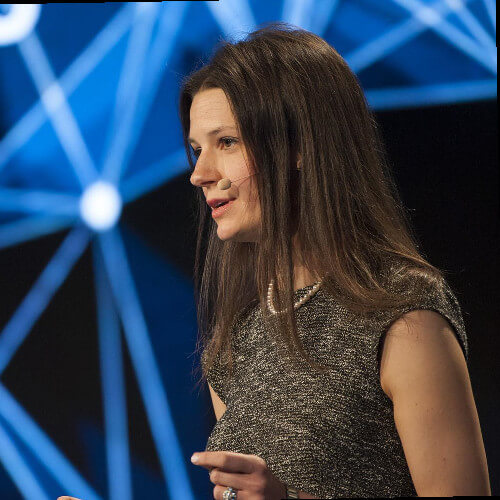 As the world becomes more digital, Frances Taplett, BCG partner, (pictured) says the firm are also after MBAs with a mix of increasingly digital skills and soft skill capabilities.
"As our clients tackle how to address business in the digital world, we look for candidates to have a good business acumen and client communication skills. You can be as smart as the day is long but if you don't communicate it then you don't get as far as you'd like."
Incoming MBAs also need to acknowledge that consulting has changed from the world where teams consisted of MBAs, business school undergrads, and senior consultants.
Being a BCG consultant today means working in diverse teams that cut across several disciplines and functions, and incoming business school grads need that experience if they are to land one of an array of BCG consulting jobs on offer.
"We might have a team with a UX developer, software developer, data scientist, two core MBAs and a few more senior consultants all working in symphony. Increasingly, we need MBAs to become the conductors that can conduct those diverse teams."
Amber Grewal, who heads up BCG consultant recruitment, says candidates need to demonstrate intellectual curiosity, resilience, analytical rigor, and an ability to work with ease in a team and cultivate relationships.
"Most important, we look for candidates who have the passion to live BCG's purpose to unlock the potential of those who advance the world," she says.
The qualities BCG looks for in candidates are qualities that are often valued during a time of crisis; resilience, focus on teamwork, and working well under pressure.
"As the world becomes more digital, incoming consultants will also need to have an agile mindset, the ability to work in cross-functional teams, and seamlessly collaborate with colleagues in a virtual environment," Amber says.
---
What does Bain & Company look for from its consultants?
Bain & Company is regularly ranked among the best consulting firms to work for, with the firm offering sky-high consulting salaries and the opportunity to test your skills at the highest level of business.
And this year the firm is set to hire its largest summer associate program and full-time consultant class, both of which are made up heavily of MBAs.
Keith Bevans (pictured), head of global consultant recruiting at Bain, says the company is looking for a core skillset of consulting skills. That skillset includes the ability to break down complex problems into digestible parts, strong communication skills, and teamwork skills—which include being able to coach, to be comfortable being coached, and the ability to give and receive feedback.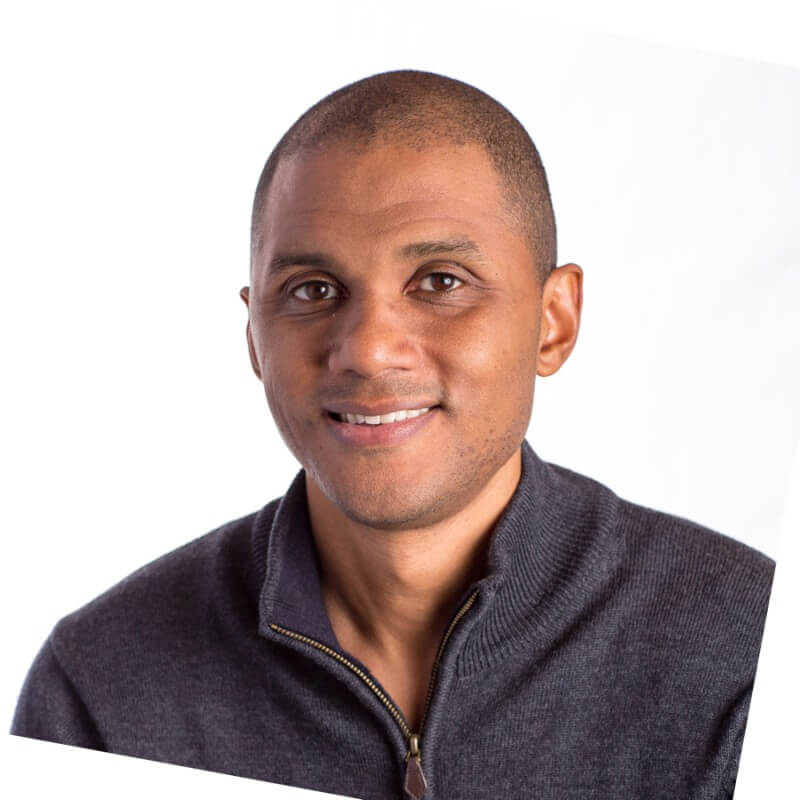 During the shift to hybrid and remote work, he adds that verbal communication has grown in importance. "We're not in the same room where I can go to the whiteboard, or I can just flip my page around and show you what I'm talking about," he says. "I have to be able to describe it in a way that's a little more complicated than it was in the past."
Over the last few years, candidates' analytical ability has also grown in importance. Keith says that he's looking for candidates who understand when it's appropriate to use advanced analytics, and who can run and execute an analysis on their own or alongside an expert—good news for STEM MBA candidates looking for a career in consulting.
In a hybrid working environment, being able to adopt and adapt to an array of new tools being used to serve the needs of clients has also become a key indicator of someone's fit for Bain.
"Now, on any given call, you could have, you know, one of two dozen different tools being used, and you have to be able to sort of roll with that and learn how to use them very quickly," Keith says.
---
How to stand out in the Bain & Company interview
One of the things Keith is looking for in the Bain case interview is for candidates to quickly get to grips with a topic they might not be familiar with.
"You might get a case interview on an industry you've never heard of before," he says. "And after a minute overview, you need to start thinking, 'okay, this reminds me of that', I know how that works, so let me break this down and get into it.
"That feeling of wow, I don't understand this but I need to understand it very quickly, it never goes away, but you get more familiar with it and that's what we're looking for."
Keith is also looking for clear communicators who are passionate about what they're doing—one of the key characteristics of a Bain consultant.
He says that he also needs candidates to understand how Bain is different from other top tier strategy firms, and to articulate why the company is the right next step in their professional journey.
What does that look like? "Well, it means understanding how our business model is different and leads to different outcomes, understanding that when you join Bain you join a home office, and that you aren't a nameless consultant or a number on a spreadsheet, but that you're part of a community," Keith says.
"The best candidates that stand out to Bain understand how things like our culture, our private equity consulting, the way we think about staffing and development, the way we think about supporting each other, can really fit what they're trying to achieve."
---
Next Read:
The 25 Top Consulting Firms With The Highest Salaries
---
This article was first published in February 2020 and updated in February 2022.