Working as a consultant at the Boston Consulting Group (BCG, you'll be exposed to cross-industry challenges and tasked with case cracking for governments, large corporations, startups, SMEs, and more.

You might work as a generalist management consultant, or for the technically minded BCG Platinion team, or the data science and analytics specialists at BCG GAMMA. Whatever area you specialize in, starting salaries at BCG are $100K for associates and $175K for consultants.

Most BCG consultant jobs for MBAs require a willingness to travel, a strong academic track record, communication skills, strong business acumen, and strong written and spoken English.

So what kinds of consulting jobs are on offer at BCG? Here are 11 BCG careers for MBA students*:
---
1. BCG Management Consultant
As a generalist management consultant at BCG, you'll work with some of the world's top minds on cases that reshape business, government, and society.
You'll work in diverse teams with peers from various backgrounds, cultures, and function areas. Your projects will vary in size, length, and location, depending on your client's challenge. You may also travel internationally.
Examples of cases you might be working on could range from devising an integration strategy for a media merger to developing sustainable farming practices in an emerging country.
As you advance, you might specialize in one or more practice areas, and develop deep knowledge and skills in a particular discipline or industry.
---
2. BCG GAMMA Consultant
The GAMMA team is BCG's data science consulting team. As a GAMMA consultant you'll be tasked with solving real-world business challenges with a focus on data modelling, mathematics, stats, computer science, artificial intelligence, and machine learning.
As far as BCG jobs go, this is ideal for MBA grads who want to combine experience in data science with their newfound business acumen.
---
3. Consultant (PIPE)
BCG's PIPE (Principal Investors & Private Equity) practice serves the world's leading private equity funds and other principal investors across the investment lifecycle.
As a PIPE consultant, projects will cover the pre-deal stage all the way through to post-deal value creation and exit planning strategy. You might be asked to scope out the attractiveness of a particular market, analyze the competitive landscape of an industry, or dissect a company's business plan.
PIPE works with clients across global private market funds, from traditional private equity buy-out funds to some of the largest global sovereign wealth funds.
For a PIPE consultant role, you'll need more than five years of full-time work experience and knowledge of private equity transaction work.
---
READ: Where Do McKinsey, Bain, BCG Hire The Most MBAs?
---
4. Senior Associate (DigitalBCG)
As a senior associate for DigitalBCG you'll be supporting clients through digital transformation. You might develop new technologies to support their core business or help them make better use of data.
Your work will span artificial intelligence, robotics, the internet of things, blockchain, and more. You'll also work with teams across BCG Digital Ventures, BCG Platinion, and BCG GAMMA.
To launch an MBA career as a senior associate for DigitalBCG you'll need two-to-four years of experience with a leading consulting firm focused on tech or digital, in a corporate role focused on tech, or in a tech startup leadership role.
---
5. Digital Strategy Consultant (DigitalBCG)
As a digital strategy consultant for BCG, you'll apply your consulting skills to solve strategic digital, technology, and digital transformation problems for businesses.
This is a good MBA career for an experienced professional. The career requires a minimum of four years working for a leading consulting firm focused on tech, in a corporate role focused on technology and digital, or in a tech startup leadership role.
---
6. BCG Strategy Consultant
Landing an MBA job as a BCG strategy consultant will pair you with some of the world's top minds in strategy management consulting.
Executive level clients cover multinationals, governments, and NGOs. You'll also collaborate with BCG project teams consisting of colleagues from an array of diverse backgrounds.
This is a role for an MBA who wants to push themselves out of their comfort zone and gain experience working across various industries and topics—an ideal complement for the generalist MBA education you receive at business school.
---
READ: Bain, BCG, McKinsey: How To Get Hired By The Big Three Consulting Firms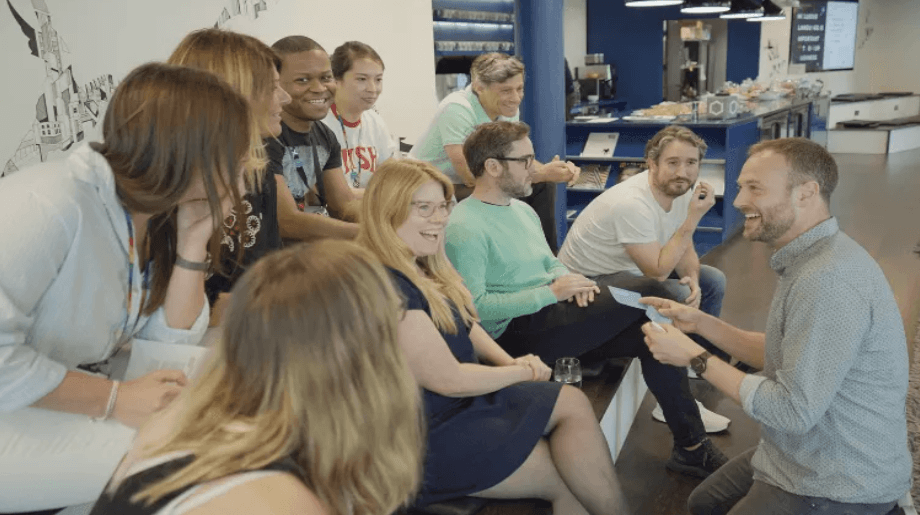 ©BostonConsultingGroup / via Facebook
---
7. Digital Strategy Consultant, Digital Marketing (DigitalBCG)
Starting an MBA career at BCG can be your chance to focus narrowly on an area of expertise you're passionate about.
That's exactly what a job as a digital strategy consultant in digital marketing can offer you.
This job will have you working on digital strategy and new business models; e-commerce and marketplace performance; organization and transformation around digital and customer experience; and high-level marketing issues.
The role requires you to have a focus on marketing, with five-to-10 years of experience in e-commerce and/or end to end customer journey related activities.
---
8. Consultant (Operations Practice)
BCG's Operations Practice Area helps clients create competitive advantage by boosting business performance and building out strategic capabilities.
As a consultant in the Operations Practice Area, you'll have a focus on things like supply chain management, procurement, manufacturing, and research and product development.
You might work on projects to reduce development lead-time for a luxury manufacturer, or on an industry 4.0 project transforming a leading food company. The remit is wide and gives you the opportunity to work across industries.
You'll need three-to-eight years of consulting or industry experience for this career, in operations related topics.
---
9. Expert Consultant (Agile@Scale)
BCG's Technology Advantage (TA) practice helps clients deliver competitive advantage and superior business performance with the use of data, technology, and digital tools.
This is among the fastest growing practice at BCG, so this is for MBA grads who want to get their teeth into the meat of modern technology and business.
Projects might focus on digital transformation, data and digital platforms, or software and agile business function.
To launch an MBA consultant career with TA, you'll need a minimum of four years in consulting or five years in industry. You might have previously worked in product management or agile development at a tech startup, professional services organization, or IT system integrator.
---
10. Consultant, Digital Insurance
As a digital insurance consultant, you'll have a broad field of expertise in the sector, or within financial institutions in general.
You'll be tasked with things like developing, managing, and maintaining client relationships; working with BCG project teams to solve key digital insurance issues facing companies today; and interacting with digital insurance experts to drive performance across their operations and organizations.
You'll bring to the role a track record of leading data driven digital insurance projects, an extensive knowledge of the insurance technology landscape, and experience in project management.
This is also the ideal career for you if you have five years of experience in a management/expert role at a data driven digital insurance organization, or a consultancy.
---
11. Consultant, Supply Chain Management
As a BCG consultant focusing on supply chain management, you'll work across BCG teams as well as independently on the most pressing supply chain issues facing corporations today.
Boston Consulting Group jobs in this area require you to have a minimum of three years of experience working in operations, with a sound understanding of supply chain management. This could be the MBA career for you if you studied a specialized supply chain management MBA or focused heavily on operations during your degree.
Entering consulting after your MBA gives you the chance to take everything you've learned in the classroom and apply it to the most pressing issues facing global business today. It's no wonder it's a career craved by so many graduates.
And at a top consulting firm like BCG, there's an array of MBA careers on offer, from generalist to specialized roles, covering business from top to bottom.
---
Next Read:
BCG's Consultant Recruiter Tells You How To Get Hired!
---
*BCG consultant job roles and descriptions were sourced direct from the BCG careers website.
The main image in this article is credited to ©Escola de Economia de SP FGV / FETEESP - Palestra BCG (Boston Consulting Group) and used under this license.