If you're looking to break into consulting after business school, you might want to look at careers at Big Three consulting firm, McKinsey. McKinsey hires MBA grads from a wide array of business schools every year.

MBA jobs at McKinsey offer you a diverse career with the potential to earn six figure salaries. You'll typically start your McKinsey career path as an associate and will either work as a generalist consultant, or in a role with a specific area of expertise, ranging across industries.

Most McKinsey jobs require you to have strong teamwork skills, as well as the ability to communicate complex ideas effectively. You'll also need to be able to work with people from all levels of an organization and have a willingness to travel.

Here are 15 top McKinsey jobs for MBA graduates.*
---
1. Experienced Consultant, Banking & Insurance, McKinsey Digital
This finance-focused McKinsey consultant role requires you to have four years of experience in proposition and product development, finance, customer experience, tech and digital innovation, and marketing and channel management.
You'll work as part of the McKinsey Digital Practice and help clients solve critical problems related to things like commercial banking, investment banking, insurance, and asset management.
You'll also work in teams of three-to-five McKinsey consultants from across the firm, and contribute to the analysis, design, and implementation of business approaches to drive client business performance.
---
2. Experienced Consultant, Insurance
This is another role for MBA grads with finance experience. If you have four years of relevant experience in insurance companies and industry, this could be the role for you.
Similar to the experienced role in banking and insurance, this role requires you to have experience in everything from product development to tech and digital innovation.
Teamwork is key, as you'll work in teams of up to five consultants to serve the needs of clients across the insurance sector.
Cases might require you to work on growth and industry consolidation to operational efficiency and risk management.
---
3. Fuel Retail Specialist
As a fuel retail specialist, you'll have more than two years of industry experience in the fuel retail and lubricants sector, ideally within market risk and investments, or due diligence consulting.
In this role you'll work with McKinsey's Energy Insights team, a specialist data and analytics unit.
You'll provide distinctive analysis, insights, and support to energy clients. Your services would cover the oil and gas value chain, including exploration and production, refining and marketing, natural gas, trading and oil field services, and equipment.
You'll become an expert consultant in the energy field and deliver market analyses and forecasts for both internal and external clients and develop bespoke insights in fuel and lubricant marketing sector, often in a client facing consulting role.
---
READ: Case Study Interview | Tips From Bain, BCG & McKinsey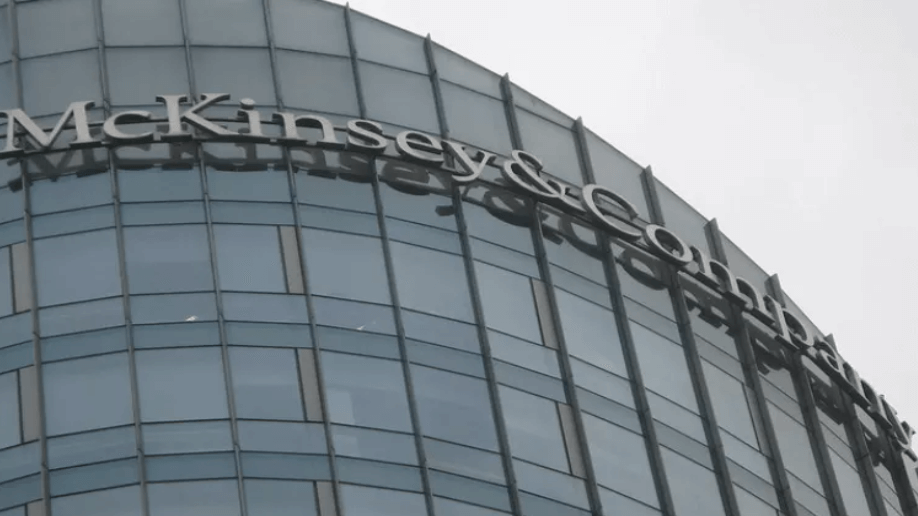 ©Philip McMaster used under this license
---
4. Specialist, Product Development
This role requires an MBA grad who leans on the more experienced side and has five-to-10 years of product development experience in the automotive, IT/high tech, electronics, or consumer sectors.
You'll be part of McKinsey's Operations practice and will help clients solve complex operational challenges. You'll work with colleagues from various business areas to develop products that fit market needs, produce attractive margins, and enhance the reputation of brands for future business growth.
---
5. Knowledge Analyst, Marketing & Sales
This is one of many McKinsey jobs that requires you to have an MBA with a strong quant background. If you're someone who's gone to business school off the back of a degree in statistics, economics, management, media, or mathematics, you might be suited to McKinsey's knowledge analyst role in marketing and sales.
You'll need a strong understanding of marketing and sales-related knowledge as well as economic, financial and general business concepts and terminology.
You'll need to be an adept researcher, with the ability to articulate, scope, and prioritize research needs, and identify and gather relevant company, industry, and economic information using a wide range of appropriate sources. You'll also need to conduct interviews with employees from across an entire organization, from the top down.
---
6. Product Development Implementation Consultant
McKinsey careers in product development implementation require you to have experience with integrated product development metrics like design to cost, DFMA, supplier integration and management, value chain optimization, and process flow optimization.
You'll also need to be on the experienced side, with more than five years of front-line work experience with a clear record of achievement and impact.
You'll work with McKinsey Implementation (MI), which is a rapidly growing arm of the Big Three consulting firm. Your cases in this role focus on providing end-to-end support to ensure clients are able to deliver and sustain the full benefits of McKinsey's case team recommendations.
---
7. Practice Manager, Tech Media Telecom
Some McKinsey careers will give you the opportunity to work across industry. This role might be one for you if that's what you're after post-MBA.
The Tech Media Telecom (TMT) sector is at the core of change in every industry, from finance and healthcare to retail and travel. This is the sort of role you should target after your MBA if you want a wide-ranging career across industry.
---
8. Junior Consultant, Supply Chain
The McKinsey consultant role in supply chain requires you to have six plus years of supply chain management and/or consulting experience focused on the automotive, IT/high tech, industrial/consumer goods, retail or General Merchandising Store (GMS), or logistics and services sector.
You'll be tasked with helping lead companies in all industries to develop and implement future-oriented logistics strategies. McKinsey does this by improving customer service while reducing invested capital and cost by driving transformation and optimizing supply chains from end to end.
---
9. Consultant, Global Energy & Materials
To become a McKinsey consultant in global energy and materials you'll need four-to-eight years of work experience in a related industry.
You'll work as part of McKinsey's Operations practice focused on industries like oil and gas, metals and mining, electric power/natural gas, and chemicals and agriculture.
Cases you'll have to crack might cover operational challenges in areas like supply chain management, product development, purchasing and supply management, service operations, manufacturing, and capital productivity.
---
READ: McKinsey Consultant Salary | What Could You Earn At McKinsey & Company?
©McKinsey / via Facebook
---
10. Associate, Public Sector Practice
If you have outstanding policy and analytical skills, an MBA from a top business school, and four-to-seven years of work experience in the public sector on major reform or service delivery, you'll be well suited to one of the various McKinsey jobs that focus on this area.
You'll need to be comfortable with complex stakeholder engagement, performance management systems, mindsets, and behaviors. You'll be situated in one of McKinsey's Public Sector Practice teams.
You'll use your skillset to solve complex policy and strategy problems and work with people across public sector organizations to deliver better service outcomes and ensure results can be maintained longer term. You'll get the chance to develop a deep level of understanding across the public sector.
---
11. Consultant, McKinsey Digital
A McKinsey consultant job in the firm's digital team requires you to have an MBA alongside an undergraduate degree in computer science, engineering, or mathematics.
You'll also have at least two years of post-university experience in tech and strategy related roles. That could be in professional services, a blue-chip firm, industry, or a startup environment.
This role has you working on everything from IT modernization and digital strategy to cloud advanced analytics and digital business building. You'll also have the chance to work on projects across all industries and functions, ideal for an MBA with a keen interest in a generalist role.
---
12. Associate, Corporate Finance
If you have three years of strategy, corporate finance, M&A, or valuation experience in a consulting firm, investment bank, accounting firm, or major corporation, this role at McKinsey could suit you post-MBA.
You'd be part of McKinsey's Corporate Finance Practice, which works across industries to advise clients on top-level management issues. That could range from corporate strategy and restructuring to mergers and acquisitions and IPO strategy.
---
13. Specialist, Manufacturing
This role could suit an MBA grad with an engineering background. It does require experience though. You'll need five-to-10 years of professional experience in a high-performing manufacturing environment.
You'll also need a strong understanding of production system improvement, reliability centered maintenance, and the applications of the Kaizen approach gained from world-class lean manufacturing organizations.
The role also has scope for projects across industry, with McKinsey's services increasingly becoming a requirement for clients in non-traditional Lean areas like process (energy, basic materials), and service (banking, retail, airlines) industries.
---
14. Senior Capabilities & Insights Analyst, Consumer
This is the ideal post-MBA consulting job for you if you want to launch a career at the cutting edge of retail, consumer packaged goods, and marketing.
You'll need up to two years of industry experience in either of those three sectors, alongside advanced business knowledge, and a well developed and broad understanding of the consumer industry sector and trends.
Your consulting teams will deliver expertise in areas like digital and omnichannel strategy, merchandising, operations, organization, and sustainability.
---
15. Fuel Marketing Analyst, Energy Insights, Oil & Gas
This is the ideal role for an MBA grad with a background in engineering, economics, marketing, or relevant quant field.
You'll need two-to-four years of industry expertise in the fuel retail and lubricants sector, preferably with a focus on market risk and due diligence consulting.
You'll work on projects focusing on market analyses and forecasts for both internal and external clients. You'll also build bespoke insights into the fuel and lubricant marketing sector.
A skillset that revolves around problem solving, structuring, modelling, and analytics knowledge is vital.
As with many top consulting firms, there are an array of roles available for graduating MBA students. Whether you want to go down the generalist route and use all the knowledge you learned in the MBA classroom, or specialize in a specific industry of interest, there are plenty of McKinsey jobs that could suit you.
As a consultant, you can expect your McKinsey career to place you at the cutting edge of business and grant opportunities to cover a wide range of industries. McKinsey careers also guarantee you build business knowledge and expertise from the C-suite down.
---
Next Read: 11 BCG Careers For MBA Students
---
*McKinsey consultant job roles and descriptions were sourced direct from the McKinsey careers website.