In a competitive business world, you'll need multiple strings to your bow to stand out from the crowd. A Master in Management is a great way to learn about the skills and qualities that will distinguish you in business while also getting a chance to practice them.

Here are five skills and qualities you'll develop during a Master in Management and why they're important.
---
1. Creating a positive impact
Working to create a positive impact is about leveraging your skills and knowledge to bring about an improved situation for all.
"As future business leaders, we need to constantly learn the value of sustainability, responsibility, and ethics, and understand how our values affect the decision-making process," believes Mandy Tao (pictured below), an alumna from the University of St.Gallen's Master in Strategy & International Management (SIM).
Mandy moved from Canada to Switzerland for business school as she wanted to see more of the world.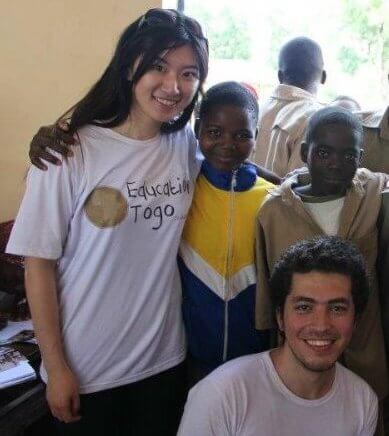 Mandy's experience on the SIMagination Challenge—a core course on the SIM where students undertake social impact projects across the globe—took her to Togo, West Africa. Here, she co-founded an award-winning NGO, Education Togo Switzerland, supporting education for sustainable development in Togo.
"It was in those places in the world where I started to appreciate those things that we often take for granted," she reflects.
Through such initiatives, you'll learn what it takes to be an ethical leader and make a positive impact, applying your problem-solving skills to solve systemic issues facing marginalized communities.
---
2. Interpersonal skills
Strong interpersonal skills are necessary to become an effective networker. Networking's value should never be underestimated—the people you'll mix with at business school could end up as your co-founders, co-workers, or those you turn to for career advice.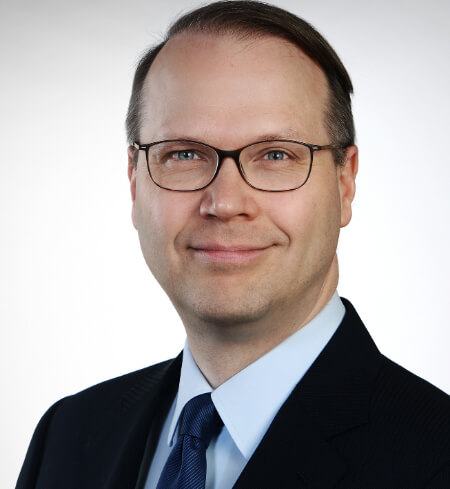 On the SIM, the St.Gallen MiM, there's an array of social activities on offer to hone your interpersonal skills. At cross-cultural themed events, you'll have the opportunity to mix with your classmates, as well as SIM staff and faculty, learning about the diverse melting pot of cultures on the SIM, which is home to 27 different nationalities.
"There are no courses on networking skills in the SIM," explains Tomi Laamanen (pictured right), academic director of the St.Gallen MiM and professor of strategic management, but through the events that the SIM facilitates, students quickly enhance their interpersonal skills, he adds.
By connecting with a diverse range of people, you'll feel prepared for working within multinational organizations that employ people from around the globe.
---
3. Technological acumen
Digitalization and technological change are happening rapidly. As a result, you'll need to keep abreast of the latest digital and tech trends to thrive in the future business world.
On the St.Gallen master's in management, you'll learn about things like data-driven decision-making through the Digital Business and Transformation course. Moreover, hot topics like big data, the Cloud, artificial intelligence (AI), and blockchain are often discussed during SIM lectures.
"When we talk with employers, we see that they're interested in graduates who can understand the opportunities of AI, big data, and how technologies can be used to enhance, renew, or increase the company's strategy and decision-making processes," says Tomi.
You'll be in high demand when entering the job market with this tech-focused knowledge since there's a growing digital skill gap in the workplace which the COVID-19 pandemic has only accelerated.
---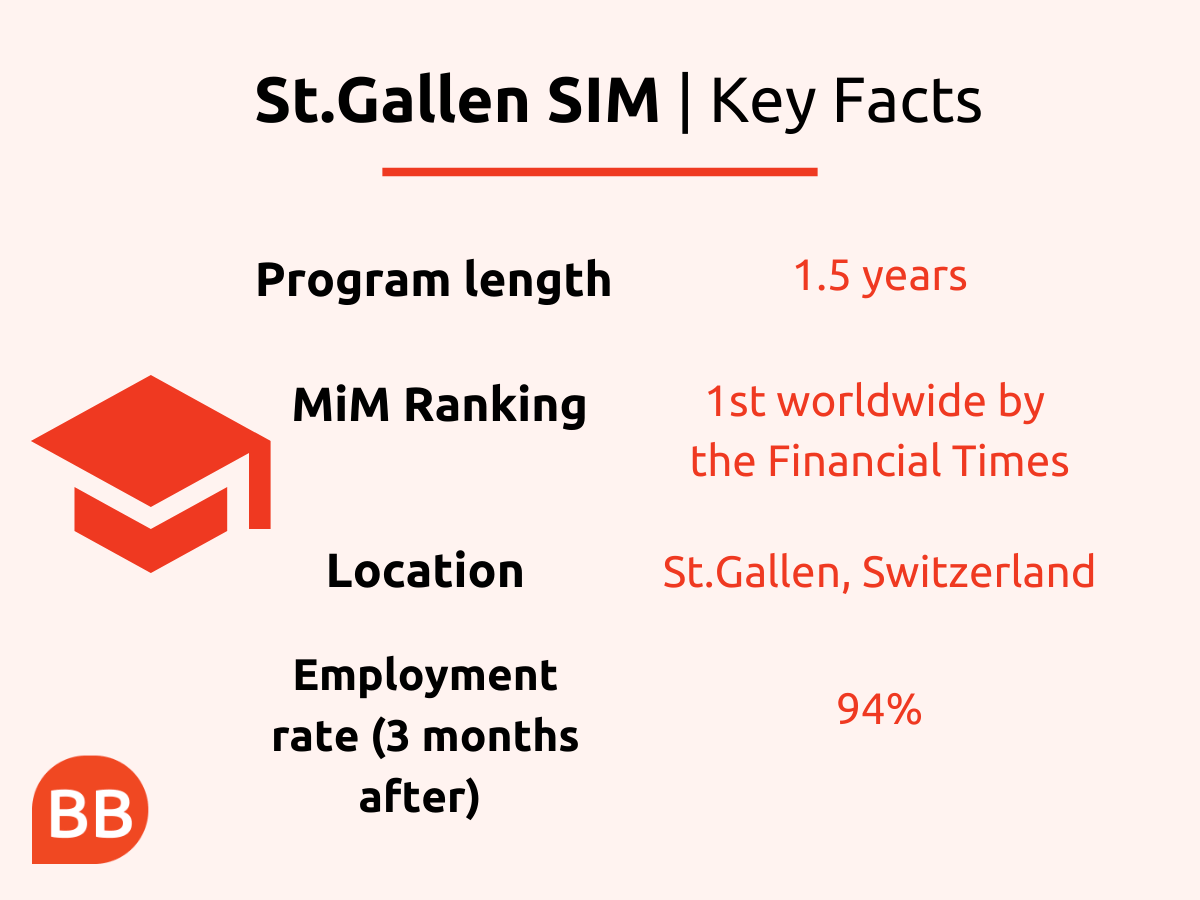 ---
4. Strategic expertise
Strategizing is a key skill that will enable you to predict future challenges and implement strategic directions amidst trying times.
Since the 'S' in SIM stands for strategy, you can expect to sharpen your strategic mindset while on the program.
On the SIM International Project (SIM-IP), you'll get the chance to intern with a global company, applying the theoretical management knowledge from the St.Gallen SIM directly into your role.
Through these practical projects, you'll gain a deeper understanding of how to strategize, believes Tomi. "Students experience first-hand how companies perform and will quickly learn how to figure out what the company's strategic direction should be."
Core courses on the SIM like the Strategic Management and Strategic Leadership modules prepare you with the analytical tools and frameworks to strategize within diverse and challenging contexts.
For SIM alumna Mandy, her experiences learning strategic theory and applying it into a corporate context through the SIM International Project have helped her to thrive in her career. She's now Director of Strategy at Merck, a leading global science and technology company. Her role involves working alongside the executive team to launch strategic initiatives such as COVID-19 vaccination supply chain projects.
---
5. Agility
Embracing agility—the ability to respond and adapt quickly—will allow you to navigate the ever-changing business world without feeling overwhelmed when faced with new challenges.
According to McKinsey, agile thinking can help boost a company's growth, with agile business units within a company outperforming non-agile units across financial and non-financial measures.
The St.Gallen SIM offers the perfect place to practice thinking on your feet. During Career Power Days, you'll get the chance to work in diverse teams when solving a company problem. While working together to reach a common goal, you'll learn to become open and curious about your peers' different perspectives.
Adjusting to different work cultures, perspectives, and environments has also helped SIM graduate Mandy build an agile mindset, enabling her to navigate the transition to a new sector, location, and job function in her role at Merck.
"In real-life, developing solutions to complex problems is not always easy, but it is achievable if you have the big picture in mind and can build rapport, trust, and close relationships with those around you," she says.
Related Content: