The Indian School of Business (ISB) was only founded in 2001 but has already produced a roster of notable alumni who are making waves across industries, including technology, retail, sports and entertainment.
Ranked the best MBA in India and 23rd in the world by the Financial Times, ISB has risen quickly through the ranks since its inception, offering a world-class business education at its Hyderabad and Mohali campuses thanks to its close ties with local employers and its strength in research.
ISB boasts an equally strong alumni community, numbering 11,000 graduates, and breaking into this network is one of the key reasons people choose to study at ISB.
From game-changing CEOs to authors and philanthropists, here are 10 of the Indian School of Business' notable alumni:
---
Indian School of Business Notable Alumni
Check out our other lists of notable alumni
Stanford University Notable Alumni
Harvard Business School Notable Alumni
---
1. Ankur Warikoo
---
MBA Class of 2006
Founder of nearbuy, former CEO of Groupon India
Ankur Warikoo is the co-founder of nearbuy—an Indian localized ecommerce company that allows customers to buy goods and services in their local area. Nearbuy started out as a subsidiary of Groupon, where Warikoo worked as CEO for India until striding out on his own with nearbuy in 2015. As of 2020, the company's estimated annual revenue is $80.2 million.
Until 2019, Warikoo was nearbuy's CEO, but he has since stepped down to pursue his other interests as an angel investor and public speaker. Nonetheless, Warikoo is still an active member of the nearbuy board.
---
2. Neeraj Arora
---
MBA Class of 2006
Former Chief Business Officer of WhatsApp
An engineer by training, Neeraj Arora is best-known for his time at messaging app, WhatsApp, where he was chief business officer between 2011 and 2018. Arora was instrumental in the company's record-breaking $21.8 billion acquisition by social media giant, Facebook.
Prior to joining WhatsApp, Arora was a key player at Google, handling acquisitions and strategic investments including review platforms, Zagat and Talkbin, and a facial recognition software company called PittPatt.
---
3. Shvetha Jaishankar
---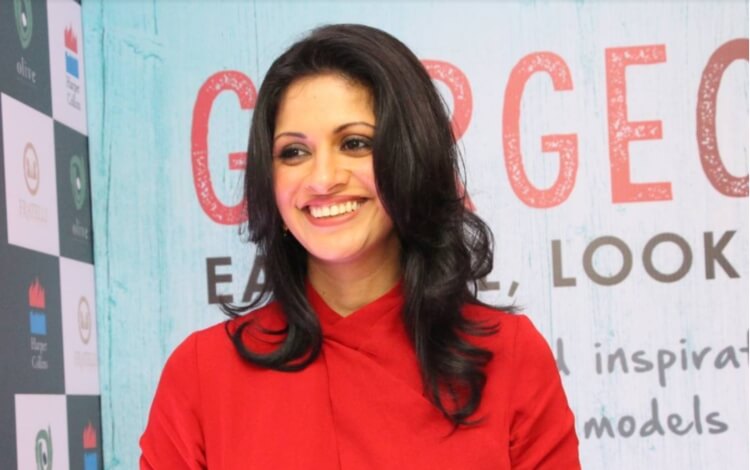 © Shvetha Jaishankar All images in this article are used under this license.
---
MBA Class of 2004
Entrepreneur, author, and model
Shvetha Jaishankar is best known for her modelling career, earning fame as the winner of Femina Miss India in 1998. Over the course of her career, Jaishankar has appeared in Elle, Verve, and Vouge India.
But after graduating from an MBA at ISB in...
Register for free to continue reading