Population growth on the African continent has exploded recently, with Statista data predicting the total population to nearly double between 2020 and 2050.

Business is also growing, and Big Three consulting firm McKinsey has called Africa 'one of the 21st century's great growth opportunities'.

Africa is a breeding ground for some of the world's most inspirational business leaders, several of whom have sought to acquire an MBA to enhance their career opportunities, receive increased compensation, and land job promotions.

Here are six African business leaders with MBAs:
---
1. Benjamin Fernandes, Stanford MBA
---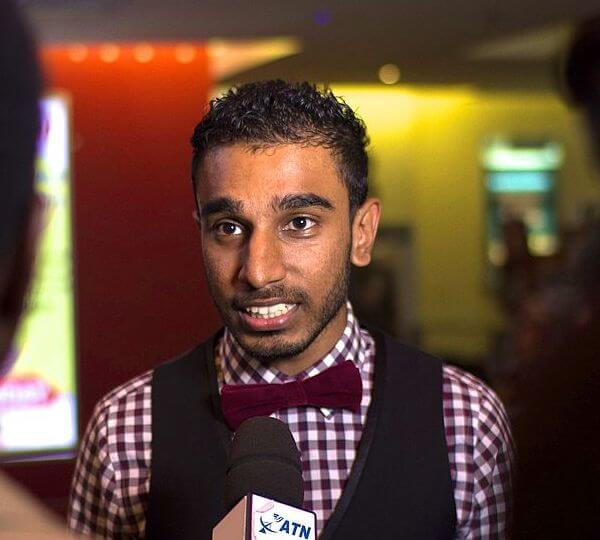 ©Daudi.mwakansope, used under this license
---
Founder and CEO of NALA
Stanford Graduate School of Business (GSB), MBA class of 2017
Benjamin was the first Tanzanian to attend Stanford Graduate School of Business as an Africa MBA Fellow — a fellowship that pays full tuition and associated fees (typically around $140,000-170,000) for citizens of African countries with financial need. He's also the youngest African to ever be accepted into the school, at the age of 23.
Benjamin made a name for himself as an award-winning national television presenter prior to working for the Bill and Melinda Gates Foundation in the US, as part of both the Digital and Financial Services teams.
Stanford GSB is known for its close links to the venture capital, finance, and technology firms of nearby Silicon Valley, which Benjamin used to network for his future ventures.
After completing his MBA, he founded NALA, a Tanzanian digital financial services platform that enables people to access their financial accounts through one single application, while allowing them to also make mobile payments offline. NALA is constantly expanding and now operates in Uganda and Tanzania.
Benjamin also supports and is committed to women empowerment and advocacy; he supports the Her Initiative — an organization dedicated to supporting women's advocacy in Tanzania.
---
2. Hakainde Hichilema, University of Birmingham MBA
---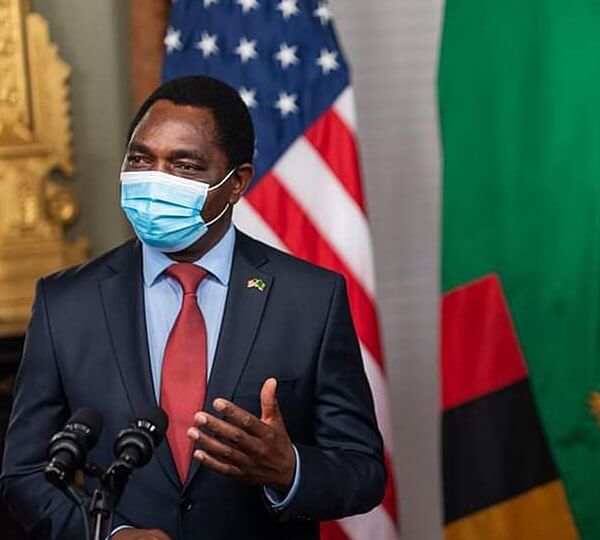 Office of the Vice President of the United States
---
President of Zambia
University of Birmingham, UK, MBA Class of 1988
Hakainde Hichilema has an MBA degree in Finance and Business Strategy from the University of Birmingham, UK.
He's a self-made millionaire businessman, farmer, and politician most famous for being the leader of the United Party for National Development (UPND). He was the major opponent of Edgar Lungu, the president of Zambia from 2015 to 2021, and after winning the most recent election is currently serving as the seventh president of Zambia.
---
3. Serge Ekue, HEC Paris EMBA
---
President of the West African Development Bank (BOAD)
HEC Paris, EMBA Class of 2011
Serge Ekue is a graduate of Institut d'Etudes Politiques de Bordeaux and holds a post-graduate degree in Banking and Finance from Paris V University, as well as an Executive MBA from HEC Paris.
Serge has over 20 years of experience in international finance, structured finance, and markets. He managed Natixis' Global Market — a French multinational financial services firm — for the Asia-Pacific region for nearly six years (2010-2016). He then became Natixi's Corporate and Investment Banking (CIB) country manager for the UK for four years before joining the West African Development Bank as senior advisor to the President.
The EMBA program at HEC is particularly known for its global business outlook, developing leadership strategies, and focus on digital transformation, all of which equipped Serge with the tools to achieve his current position, as president of the West African Development Bank.
---
4. Mohammed Barkindo, Washington University MBA
---
© Bundesministerium für Europa, Integration und Äußeres, used under this license
Secretary-General of the Organization of the Petroleum Exporting Countries (OPEC)
Washington University, MBA Class of 1991
Mohammed Barkindo obtained an MBA as part of Washington University's class of 1991, after earning a post-graduate diploma in Petroleum Economics from Oxford University.
He's served in various capacities in the Nigerian National Petroleum Corporation (NNPC) Group for 24 years, including as CEO. In 2016, Mohammed became the 28th secretary general of OPEC, and was re-elected in 2019 for another term.
---
5. Mayowa Kuyoro, Harvard MBA
---
McKinsey Partner
Harvard Business School, MBA Class of 2015
Mayowa obtained a master's in engineering from the University of Warwick before enrolling in an MBA at Harvard Business School.
After graduating, her MBA propelled her career as she joined McKinsey's Lagos office where where she's now a partner. Mayowa also leads the firm's fintech work across Africa and its Financial Services Practice in West Africa.
According to her LinkedIn profile, she's passionate about gender and financial inclusion, as well as the role digital technology can play in building solutions that drive equity.
---
6. Selorm Adadevoh, Wharton MBA
---
CEO, MTN Ghana
Wharton School of the University of Pennsylvania, USA, MBA Class of 2007.
Selorm is a seasoned telecoms and financial services business leader with more than 22 years of experience. He started his career as a technology consultant with Hewlett-Packard in the UK, where he remained for more than four years before enrolling in the MBA at the Wharton School of the University of Pennsylvania.
Selorm built on the experience he had in tech at Hewlett-Packard, and after graduating from Wharton worked his way up to become the CEO at mobile phone network company, Digicel, before joining MTN Ghana as CEO in 2018.
He's won several awards, most notably, CEO of the Year for the Telecommunications Sector, given to him by the fifth Ghana CEO Summit in May 2021.
---
Next Read: Which Fortune 500 CEOs have MBAs?
---
The main image in this article was used under this license.
Student Reviews
Birmingham Business School - University of Birmingham