The benefits of entering the consultancy industry are vast.

With rarely a dull moment, professionals will constantly be introduced to a huge variety of projects throughout their career.

Not to mention the impressive skillset acquired, from critical analysis to problem-solving, and the social impact one can make when dealing with important business challenges.

The Full-time MBA at Alliance Manchester Business School (AMBS) gives professionals the chance to experience life as a consultant and hone these skills through three client consultancy projects—the Not-for-Profit Consultancy Project, the Commercial Business Consultancy Project, and the International Business Consultancy Project.

A key part of the MBA program, these projects see students work with organizations to solve real business problems.

For Shilpa Rasal, Kelly Higgins, and Olga Ramirez Pilares, the first two projects were particularly instrumental in shaping their careers.
---
Shilpa Rasal (MBA '20)—Switching careers
Shilpa (pictured) spent nearly three years working as a forensic professional for KPMG India before she decided to an MBA. A career in mainstream consulting seemed set in stone.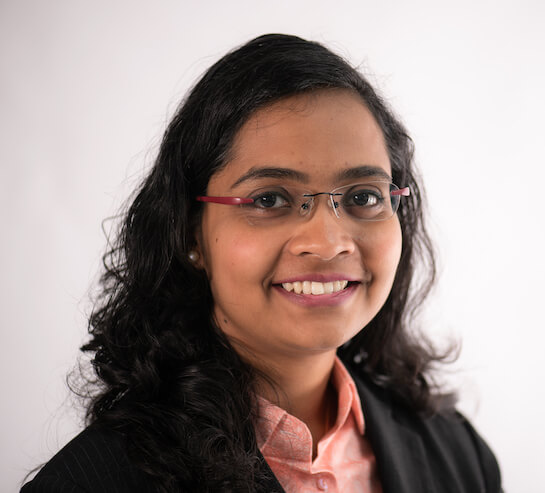 That is until she started her MBA and undertook the first two consulting projects.
For her first project, Shilpa worked with the nonprofit Environment Agency, a public body that protects and enhances the environment in England. With a team of her peers, she explored how green spaces can increase the value of property.
Through the project, she learned how infrastructure and community development can take place at a public level, and how to maximize what can be achieved with limited funds. Most of all, she saw the need for MBA graduates in nonprofits.
"Nonprofits need an eye for detail, a professional business approach to the problems they're facing, and smart and quick decision making, which can optimize the use of their resources," Shilpa says.
"People who come from commercial backgrounds, such as myself, have no idea what context nonprofits are working in. This project gave us the insight that there is a desperate need for the nonprofits to adopt a more business-like setup."
For the Commercial Business Consultancy Project, Shilpa explains that students are given a brief of their client's expectations and must then bid for the project. The client then decides whose project pitch is the best and the chosen students are tasked with delivering it.
"It's a really intense, competitive, real-life client pitching environment here," Shilpa says. "I didn't have any idea about how the actual client pitching exercises happen at an organization and this gave me insight into it."
Although Shilpa enjoyed both projects, the nonprofit task had the biggest effect on her. Determined to pursue a career with impact, she's already landed an internship at the United Nations and is looking to switch from forensics to work in international development after her MBA.
"I'm a step closer to my transition and a dream job," she says.
---
Kelly Higgins (MBA '14)—Building teams
When it came to her career path, Manchester alumna, Kelly (pictured) knew that she wanted to make an impact on her community and improve the lives of underprivileged people.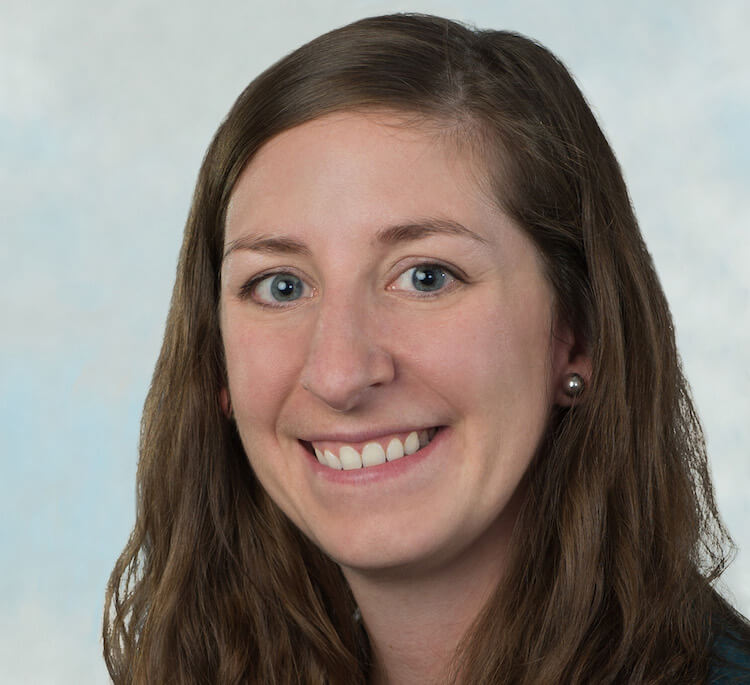 When looking for an MBA program to support her goals, the AMBS MBA stood out as a perfect match due to the Not-for-Profit Consultancy Project.
During the program, she figured out a costing model for After Adoption, a national charity and adoption agency, and while her pre-MBA expertise in social work was a great advantage, her team members gave her additional insight.
"There were people on my team that came from finance, or general consultancy, or engineering," she says. "To see the way they dissected the problem and to be able to learn from their skillset and then lend my perspective was really useful."
Kelly has now returned to the US and is the director of Centerstone's adult and family centers for mental health. "Working with people from different cultures and getting really good feedback about myself in those various contexts was invaluable," she says.
"That really helped me learn to be more thoughtful in my communication, to be clearer and to take into account more about understanding my audience as I am speaking to them."
---
Olga Ramirez Pilares (MBA '17)—Going outside your comfort zone
Olga (pictured) decided to pursue an MBA to give herself a competitive edge.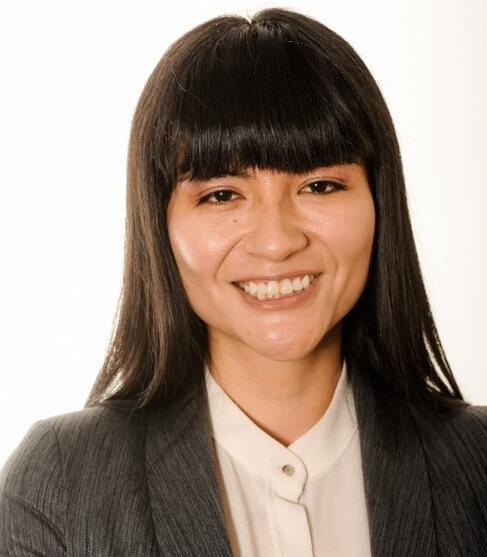 She originally worked as a computer engineer for various companies, from banking to software institutions. But she soon realized she wanted to pursue a career in project management instead.
Both the Commercial Business and Not-for-Profit consultancy projects stood out to Olga. She enjoyed working in teams. However, she wasn't always familiar with the topic areas, which involved bank processes between countries and supporting families with serious childhood illnesses.
"That pushed me outside of my comfort zone," she says. "Not being an expert in a topic forced me to investigate it further."
Originally from Peru, South America, Olga wasn't used to working with vastly international teams. Now as a project manager for Adidas Germany, she is using the insight she gained from both consultancy projects.
"I learned that there are other points of view when working in a team, as well as different behaviors. That gave me the confidence to work with international people, and as my current job is very international too, I feel comfortable here.
"That confidence is driving my career now."
---
*Featured image used under this licence
Related Content: