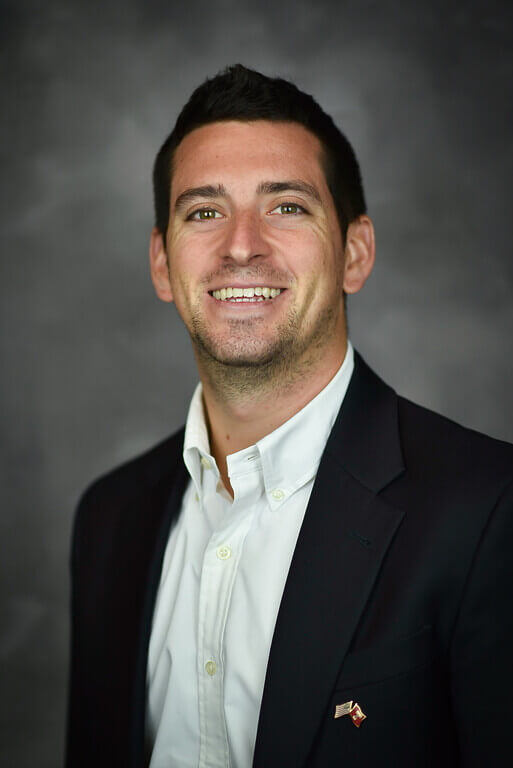 Long before obtaining an MBA internship at The Hershey Company, Alex Fein discovered his business vigor in elementary school while shoveling snow for his neighbors and performing tasks around the neighborhood for money.
That passion eventually led him to pursue an undergraduate degree in business management and entrepreneurship, professional roles in business development, and an MBA.
Alex chose the full-time Global MBA at Temple University's Fox School of Business to build upon his existing skill set, extend his network and launch a career with a large corporation. He also gained real-world experience and his first taste of working for a large corporation through an MBA internship.
---
What I learned from my MBA internship
Alex craved an internship that would develop his marketing skills. While searching through Fox's internship database he came across an ad for brand manager positions at The Hershey Company that would also allow him to work on strategy. He says he was attracted to the company because he'd had nothing but positive feelings about the company's brands. Reese's Pieces, Jolly Ranchers, and KitKats all elicited memories of the holiday season.
Alex was exposed to the company in a professional setting on the Fox School campus, where he attended an information session by Hershey's representatives. Connecting with the firm through Fox laid the groundwork for him to impress, he says, once he'd found the role and landed an interview.
Interning at Hershey was Alex's first experience working in brand management. That's how he spent the first part of his summer internship, with a focus on analytics, and working across multiple teams at the firm.
"I learned how to collaborate cross-functionally with consumer insights, finance and internal sales teams, learning how to determine the most important data points to support an argument or build your case," he says.
Then, he pivoted toward strategy. He was taught how to develop strategies for each of the brands, how to forecast financial projections, and how to storyboard and present to senior leadership.
By the end he had hit all three pillars of the Hershey MBA internship: use analytics, be strategic and think creatively.
---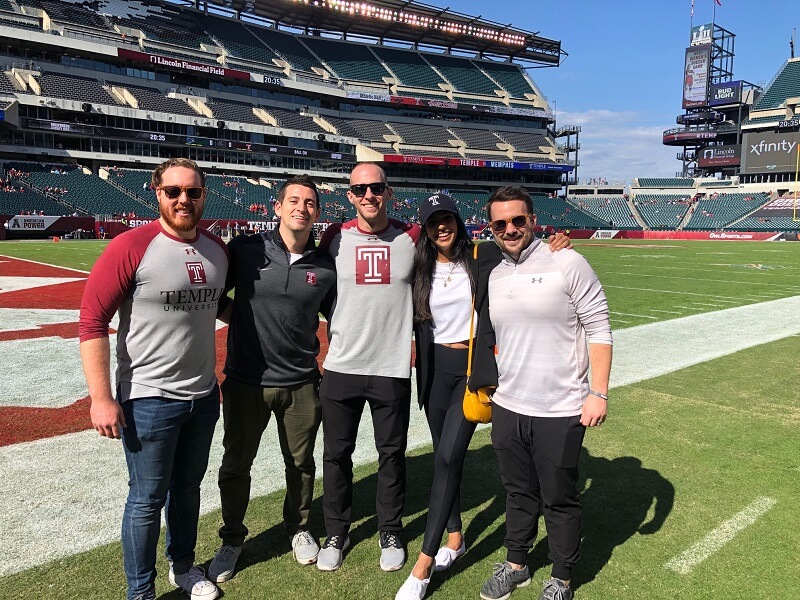 ---
How to make the most of an MBA internship
By the end of the internship, Alex had discovered a lot about himself.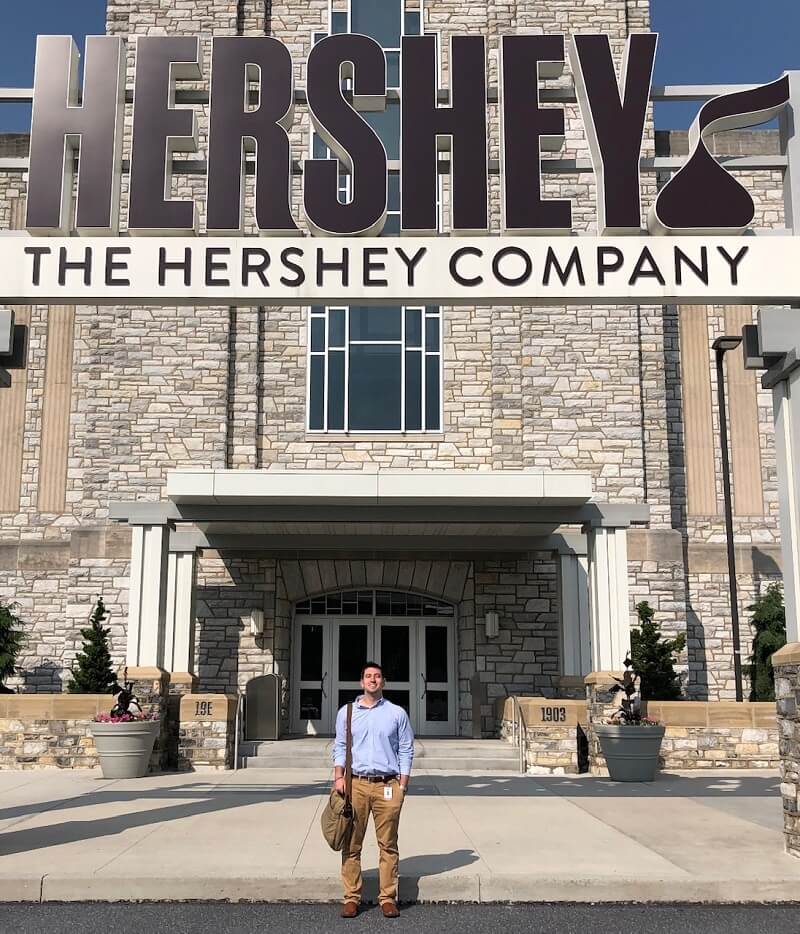 "It was my first time in a project-based role," he says. "I found out I'm resilient, work well under pressure, and work well in a team—I built all those skills further."
He also learned that The Hershey Company invests a lot into their internship program for brand managers. Many of the company's leaders come from that role, and many of the marketing department's directors are former interns.
And are there free Reese's Pieces?
"Absolutely," Alex laughs. "I ate more than my share. Thankfully they had a fitness center in the building, otherwise the perks may have gotten me."
Regardless of how well the company looks after its staff with various perks, Alex says that making the most of your MBA internship is entirely up to you.
"Try to introduce yourself and communicate with as many people as possible," he advises. "I learned a great deal being able to collaborate with so many types of people—you pick up skills and lessons from so many different types of [employees].
"If you're solely focused on your work and not necessarily collaborating with everyone around you, that limits what you can learn," he adds.
That means taking time to get coffee with the new starter, or taking lunch with a team outside of your own.
Alex's mentality comes from his upbringing, and watching his father—who was the president of his own business—take time to get to know his employees.
"He would host lunch on a monthly basis, which would give him the opportunity to communicate with people from all different departments and positions throughout the company," he recalls.
"He would always explain the value he got from something like that, from being so open and available and learning directly from his employees—that's definitely something I've always tried to apply to myself as well."
Related Content: