'Teambuilding' might be a corporate buzzword, but for former NFL scout Zach Stone, it literally used to be his job. For over five years Zach worked in scouting for Wake Forest University and the Tennessee Titans, before deciding to pivot away from the industry in 2016.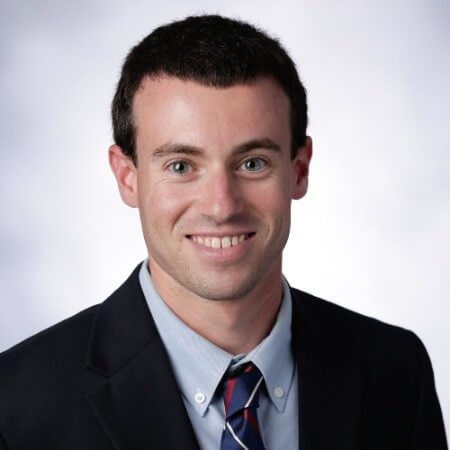 Now, he works as an associate at McKinsey & Company, having secured the position after a successful internship during his MBA at UNC Kenan-Flagler Business School.
Looking back at the huge career switch he's accomplished, Zach's MBA stands out as a defining opportunity for him to develop the management skills he needed as a consultant, while also nurturing the teamwork skills that are central to his character and that he'd been using for years.
BusinessBecause spoke to Zach about what he's learned over the course of his career so far. Here are his three lessons about teamwork.
---
1. A rising tide lifts all boats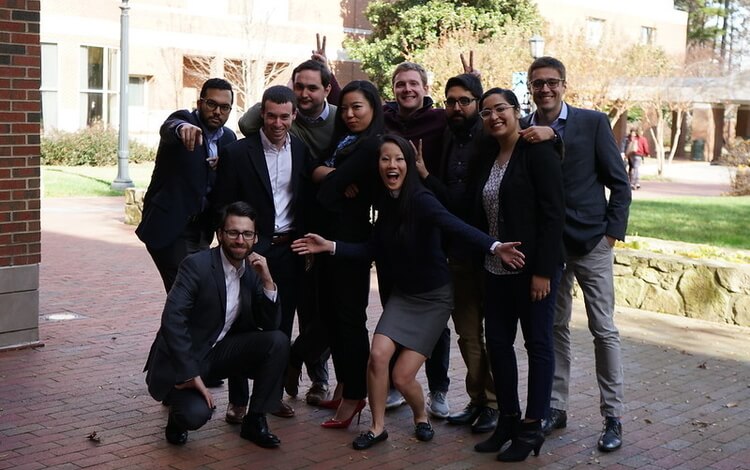 Zach poses with the UNC Kenan-Flagler Consulting Club, of which he was a vice-president
Football, like consulting, is a high-stakes, time-sensitive environment—the biggest thing Zach says he's carried over between the two is that you can't only be focused on your own success.
"Football is very much an environment where a rising tide lifts all boats," he says. "There were plenty of times where I'd do something that didn't directly relate to my job, but it would help a coworker, which helped the team and effectively helped me.
"It's the same thing in consulting—there might be a task that's outside of my workstream that doesn't affect me directly, but if I'm able to help someone else on my team, that's going to help the whole project and our standing with the client."
UNC Kenan-Flagler actively stimulated this mindset: Zach was a senior member of several clubs during his MBA, including Consulting and Sports & Entertainment, and he was the executive VP of the School's MBA Ambassadors as well as a mentor in his second year for students aiming for consulting.
It was encouraging for Zach to experience a top MBA that didn't have a competitive atmosphere.
"It's not a cut-throat environment," he says. "Your classmates will help you prep for an interview at a company even if they're also interviewing there—in fact, one of my favorite parts of the experience was seeing everyone come together during interview season."
---
2. The best teams use everyone's ideas—not just the most outspoken ones!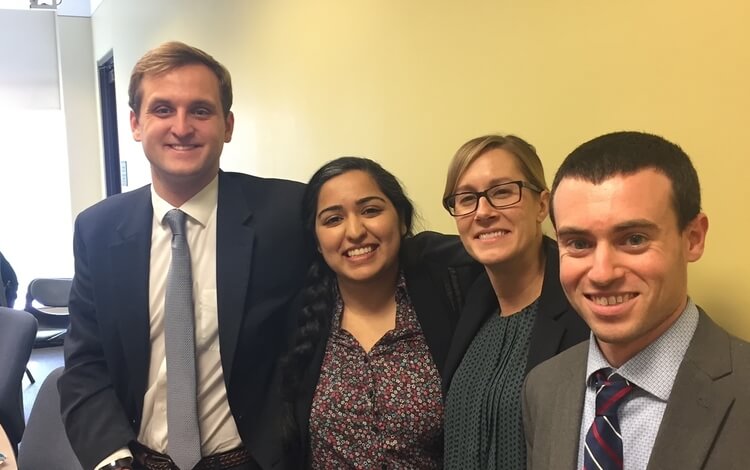 Zach (far right) smiles with his case competition team
The second teamwork lesson Zach's learned came from one of his favorite memories from his first year, when he and three teammates won an overnight case competition, delivering a winning presentation at 7am, just 12 hours after receiving the brief.
It was a crash-course in working in an unfamiliar team, as Zach had never worked with his teammates before: "People who knew the four of us thought, 'That's four different personalities, it'll be interesting to see how they work together'—and they became some of my best friends over the next two years."
Forming such a close unit over such an intense period yielded some interesting learnings for Zach, one of which was to actively seek out opinions from everyone in your team.
"It was one of the best things I learned in business school: just making sure that everyone's getting the right amount of speaking time and that everyone's feeling heard," he says.
"The people who talk the most don't always have the best ideas, and if you don't make a conscious effort to try to adjust for that, you can end up heading down the wrong path—the presentation we put together had elements that all four of us had suggested."
---
3. Experience abroad is a huge strength in today's global business environment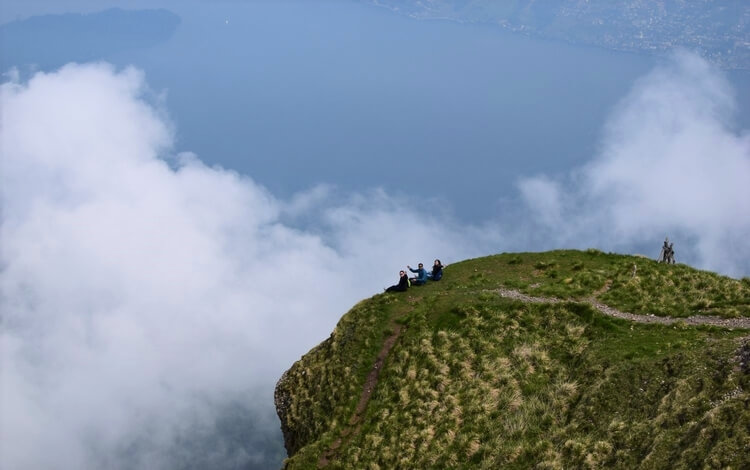 Zach and his classmates wave from a clifftop during their study abroad experience in Germany
Finally, the MBA gave Zach some welcome experience in intercultural teamwork.
Having previously worked in a very American-focused area of the sports industry, getting international exposure was something Zach had been hoping for from his time at UNC Kenan-Flagler, and he studied abroad three times during his MBA.
His first study abroad experience was in Germany, on a program that included students from countries all around the world—such as Australia, Canada, France, India, and Japan.
Getting to see how different cultures approached problem-solving was a totally new experience for Zach, and one he describes as "one of the most important parts" of his MBA.
It's also something he can't imagine doing his current job without.
"Working at McKinsey now, it's relatively rare to have a client who's domestic-only—almost every major company has some sort of global element to their business," he explains. "If I'd tried to work in that type of environment without having experience working with students from around the globe, I would have been seriously behind."
"When I joined McKinsey & Company, I immediately began working with colleagues and clients from around the world, and the teamwork and global experiences I enjoyed at UNC Kenan-Flagler have already proved invaluable."
Related Content: