People say your network is your net worth, and it's true that professional networking has transformative potential.

Take the MBA at Dartmouth College's Tuck School of Business.

The Tuck network is regularly ranked number one by The Economist for its effectiveness, and Bloomberg named Tuck the best school in the US for networking in 2019, but to the students involved, it's more than just a credential: it's a powerful force for change within their careers and their lives.

Here are four alumni who explain how the Tuck MBA network changed their lives:
---
Josh Henry, Tuck MBA Class of 2018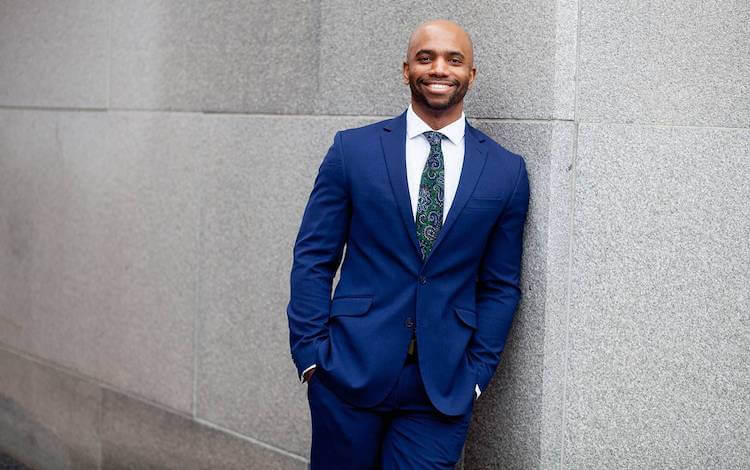 Before the MBA: Senior Consultant at Dixon Hughes Goodman LLP in Atlanta, GA
Now: Senior Associate at PwC in Chicago, IL working in industrial products strategy and operations
---
As well as creating amazing opportunities post-MBA, professional networking can lead to amazing experiences while you're still studying.
Josh Henry arrived on the Tuck campus with a passion for the automotive industry and motorcycle racing, and was able to leverage his MBA connections into a strategic level first-year project with Ford's Global Strategy Group—at the time, led by Tuck alum John Casesa.
One of Josh's professors, Giovanni Gavetti, also helped Josh out, introducing him to the former CEO of Italian motorcycle company Ducati.
This connection prompted Josh to complete an independent career trek to the Ducati headquarters and meet with executives—no doubt a useful experience when it came to securing his current role in industrial consultancy at PwC!
---
"A GOOD FRIEND AND FELLOW T'11 HEARD I WAS LOOKING [FOR A JOB] … NINE MONTHS LATER, I ENDED UP AT THE NBA."
---
Fay Gosiengfiao, Tuck MBA Class of 2011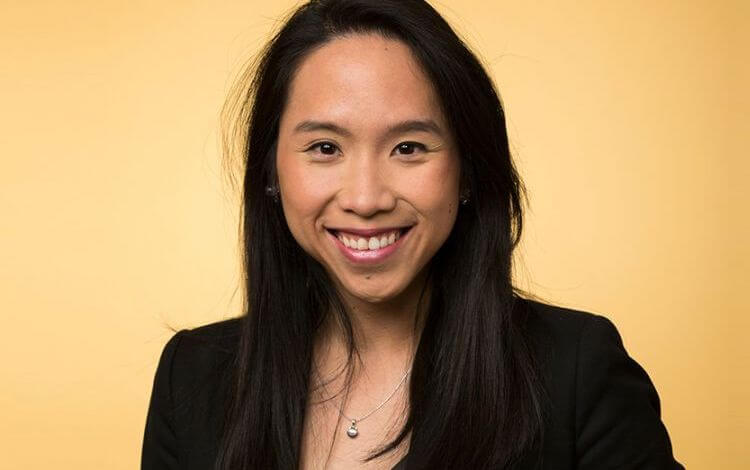 Before the MBA: Manager at Deloitte in Boston, MA
Now: Vice President of Finance at the National Basketball Association (NBA) in New York, NY
---
Few people go into an MBA expecting to find a spouse and a new career, but for Fay Gosiengfiao, that's exactly what happened.
Fay met her husband, Hui Yuen Teh, during Tuck's MBA program, and two of the groomsmen at their wedding were their former business school classmates—and her personal life wasn't the only thing that changed.
When she was looking to leave her post-MBA role at Goldman Sachs in 2016, a former Tuck classmate turned out to be a key connection for finding a new job.
"A good friend and fellow T'11 Hector Arguelles works at the NBA," she explains, "and heard I was looking. He said 'I know a guy in finance. Send me your resume and I'll pass it along.'
"Nine months later, I ended up at the NBA. It was all because of the Tuck network."
---
"SHE DIDN'T KNOW ANYTHING ABOUT ME, YET SHE OFFERED TO LET ME LIVE WITH HER"
---
Erica Johnston, Tuck MBA Class of 2015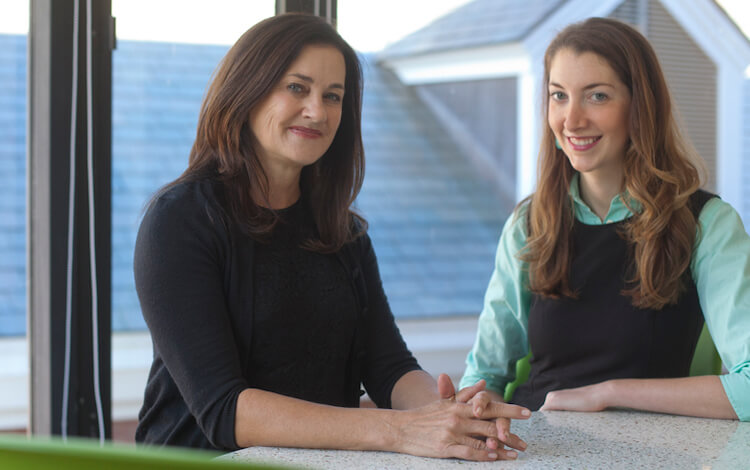 Erica (right) pictured with Sue Ellis Allon
Before the MBA: International Marketing manager at McMaster-Carr in Chicago
Now: Brand Manager at General Mills in Minneapolis
---
Speaking of amazing experiences and connections, Erica Johnston was the recipient of hospitality she'd never expected while studying at Tuck.
While contemplating how on earth she would find and afford housing for her MBA internship in Denver, Erica received a call out of the blue from a woman named Sue Ellis Allon.
Sue was a Tuck alum from the Class of 1989, and she and her family had a spare room at their home in Denver.
"She didn't know anything about me other than I was a Tuck student, yet she offered to let me live with her," Erica says. "I thought it was too good to be true. I thought there had to be a catch, but that was just Sue giving back to the Tuck community."
Sue arranged a lunch with the CEO—also a Dartmouth alum—for Erica, as well as offering invaluable advice and support that helped her immensely during her internship and in her role at General Mills.
Erica and Sue are still in touch, and Erica says the experience has taught her to be more giving in her own life.
"The Tuck network has been very supportive professionally but also personally," she says. "I try to pay it forward as much as I can."
---
"[TUCK] LENDS ITSELF TO HAVING STRONG WORKING BUSINESS RELATIONSHIPS BUT ALSO FRIENDSHIPS—PEOPLE WHO REALLY KNOW WHO YOU ARE AND YOUR STRENGTHS."
---
Roman Hughes Stefani, Tuck MBA Class of 2012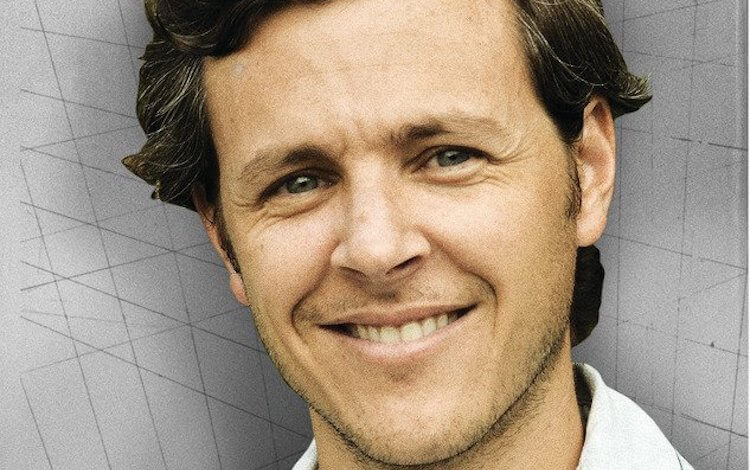 Before the MBA: Analyst at LeadGate in Montevideo, Uruguay
Now: Director of engagement and growth at Mercado Libre in Buenos Aires, Argentina
---
Even before starting his MBA, the influence of Tuck's professional network was working its magic on Roman Hughes Stefani.
He'd been applying to MBA programs and was at a loss for how to choose between them, but a business associate, Milton Hahn (Tuck MBA Class of 2007), advised him to pay attention to the culture of the schools he was applying to.
When he did, it became clear that Tuck was the right cultural fit—and the experience of choosing an opportunity based on cultural compatibility has colored Roman's decision-making ever since.
"Culture is still something I take very much to heart when selecting jobs," he says. "I associate culture with the current in a river: if you are somewhere where there's a right fit, it feels like rowing with the current—everything around you helps achieve your goals."
It was also Milton who helped Roman find a role after completing his MBA, further cementing the role of the Tuck network in Roman's burgeoning career.
"[Tuck] lends itself to having strong working business relationships but also friendships—people who really know who you are and your strengths," he says.
Related Content: