James Tan had a taste for entrepreneurship when he launched his first technology business, a stock images platform which he created in the first dot-com bubble in the 1990s. But he hit a roadblock—he couldn't scale it outside of his native Singapore. Fast forward 30 years and James is founder and managing partner of Quest Ventures, a leading Asian venture capital firm.

In less than 10 years, Quest has built a portfolio of over 50 companies in more than 150 cities across the continent. In 2019, Quest began raising two new funds totalling up to $120 million.

James credits enrolling on the Tsinghua-MIT Global MBA Program, a collaboration between Tsinghua University School of Economics and Management (Tsinghua SEM) in Beijing and MIT Sloan, for helping him to grow a successful business and expanding into the lucrative Chinese market.

"If you are looking to go into a new market like I did, then I fail to see why an MBA isn't the best choice," he says.
---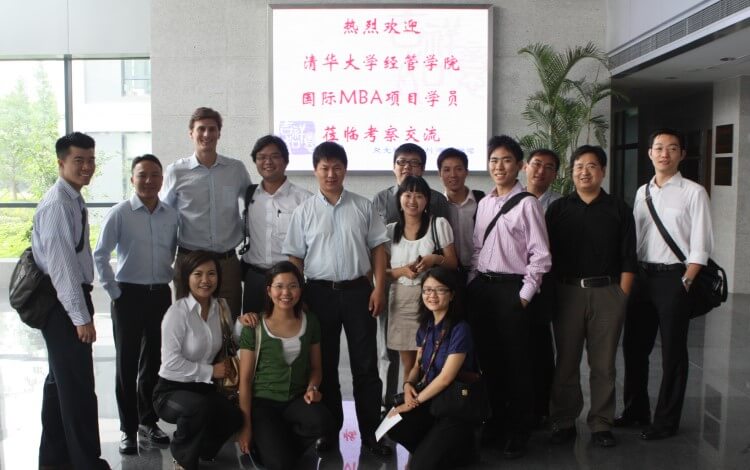 James (second from left) on a study trip to Hangzhou with Tsinghua classmates
---
An MBA as a path into China
James' first business was acquired by a US-based company that was looking to enter Asia. Back then, he says he didn't have the regional knowledge or the network to take the business to China.
James had a flair for entrepreneurship, but he needed to build a network in order to get his business off the ground in China. To do this, he knew he had to move to China, and take the time to build and develop his network, before he could try again.
The Tsinghua MBA was the perfect opportunity to do this, he says.
As well as the course and the program, James remembers his time getting to know classmates and academic staff. "You have the chance to study a lot, play, and make a lot of friends".
At Tsinghua, students collaborate on the China Lab project offering experience of how companies operate in China. On the program, students from both MIT Sloan and SEM work together on a consulting project for China based entrepreneurial firms or NGO's.
"Business is about relationships, and an MBA provides the environment to build relationships," says James.
Before Quest Ventures, James started 55tuan—a NASDAQ listed e-commerce platform founded after his MBA. One of the first general managers for 55tuan was a classmate of his on the Tsinghua MBA—with others from Tsinghua also joining.
---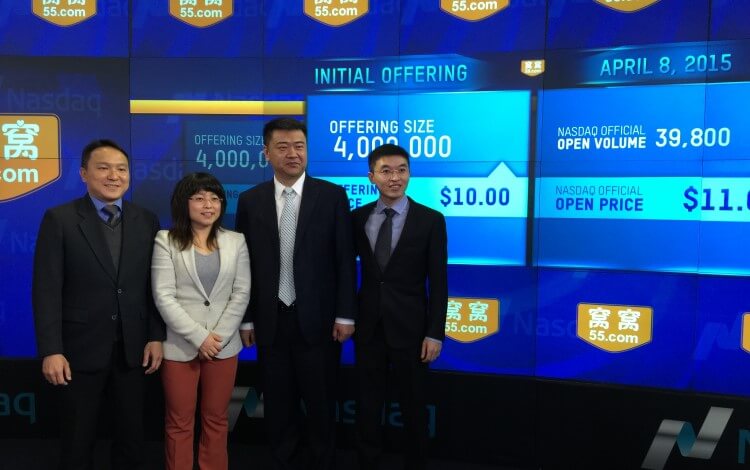 James Tan (left) with 55tuan co-founders after NASDAQ listing
---
Launching his venture capital firm
James recognized how many Chinese startup originally mimicked business ideas from the US. More recently, companies like Weibo (China's Twitter) and DiDi (China's Uber) use US models as a starting point, but are bespoke to China.
Similarly, James looked to US venture capital firm Sequoia—which has invested in Apple, Stripe, and Airbnb—as an example of the long-term success that he wanted Quest to emulate. But crucially, it needed to have an Asia focus.
"I wanted to build a very strong VC firm by this region, for this region," says James.
One of Quest's biggest success stories to date is Carousell, an e-commerce platform which was started in Singapore and is now valued at approximately $850 million, and has spread into Vietnam and across southeast Asia.
Previously limited to e-commerce, James has now expanded investment to the wider digital economy, investing in startups like Haulio, which digitises the haulage industry, and Glife, an online marketplace for farm produce.
From his MBA, and his first several years in business, James has learned a great deal about scaling, and how essential it is to the success of new businesses. In defining what he means by scale, he breaks down into two parts.
Firstly, James explains, it's about market replication: "There are 400 cities in China, and once you've launched in Beijing, the model can be replicated in Shanghai, Tianjin, and so on."
Secondly, he continues, it's scale itself: "If, for example, your business is generating $1 million per month in Beijing, then you need to ask yourself—how can you scale quickly to $10 million within Beijing?"
---
Advice for entrepreneurs
James left his MBA with the plan for 55tuan and the foundations of Quest Ventures, both he says, helped by the network he built on the program.
"To be able to go into a brand-new market—especially a mysterious market like China—and to tap into its ecosystem, I could not have done it without the people I met at Tsinghua," he says.
James remembers Tsinghua for its entrepreneurial energy. The connections with students and academic staff still touches him now, and the lifelong friends he made proved integral to his future business ventures.
His advice to entrepreneurs? "If you are starting something, then please—think big!" James urges. "Dare to scale your small pop-up shop into a chain of 7/11's."
Related Content: