Whether it's finding a role in consulting, finance, marketing, healthcare, or entrepreneurship, a career boost is the return on investment all graduating business school students want.

Temple University's Fox School of Business has a roster of business master's programs—from their full-time Global MBA to the Executive MBA as well as a flexible Online MBA—and has helped place students into roles in social impact, technology, and startups, among others.

Below are five of the best MBA jobs landed by Fox School of Business graduates.
---
MBA careers in social impact
MBA graduate Arthur Gimenez was influenced from a young age by the inequality he saw growing up in Manila, in the Philippines. It's no surprise that his career path led him to social impact after graduating from the Fox School of Business.
When Arthur first moved to the US for a job with management consulting firm Accenture, he saw the same disparity between rich and poor he had seen in Manila, and elsewhere in the world.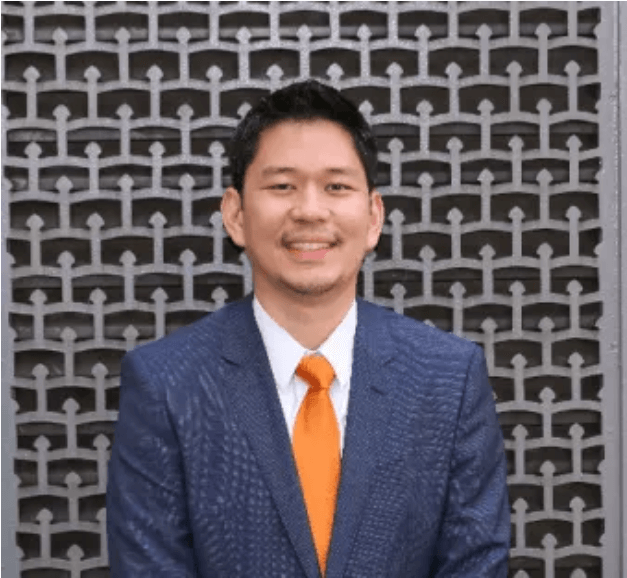 To begin addressing inequality, he felt he needed a business education to consolidate the skills he'd need to make the switch to social impact. The Global MBA at the Fox School was the next logical step for him, and the network he gained was the catalyst for his career pivot.
One of his classmates worked at The Enterprise Center in Philadelphia—a non-profit organization providing access to capital, capacity building and economic development opportunities for minority entrepreneurs.
Networking and community is a key aspect of the MBA, and after Arthur met his classmate for a coffee to learn more about his role, he was offered a job with the Center.
After working there for almost four years, Arthur became the director of business development for PIDC, a public-private economic development corporation that seeks to "drive growth to every corner" of Philadelphia.
Arthur is now directly involved in revitalizing neighborhoods and citywide growth by spurring investment, business growth and jobs in Philadelphia.
---
MBA HR jobs
Jacqueline Kulubya landed a top job in HR at Microsoft after business school—the goal she set out to achieve when she started the Global MBA at Fox.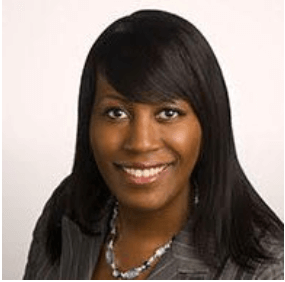 Prior to attending the Fox School, she'd worked in finance for firms like Amazon and Starbucks in Seattle, but her goals changed when she decided to pursue an MBA to gain more of a strategic framework and business skill set.
"I chose Fox specifically because of the Global MBA program," she says. "I'm East African—I always find myself working on projects with reach beyond the US—and I wanted to better understand emerging markets."
With the goal of kick-starting her career in HR, Jacqueline strode through the front doors of the National Black MBA Association Conference in Orlando, Florida, in September 2015.
She entered the conference hall determined to land an internship. And she got it; a summer placement on Microsoft's HR Development Program.
At the end of the internship, she was offered a full-time job. She worked her way up to become HR manager for Microsoft's Windows and Devices group based in Seattle, helping senior leadership out with everything from strategy planning to talent talks.
---
MBA jobs in entrepreneurship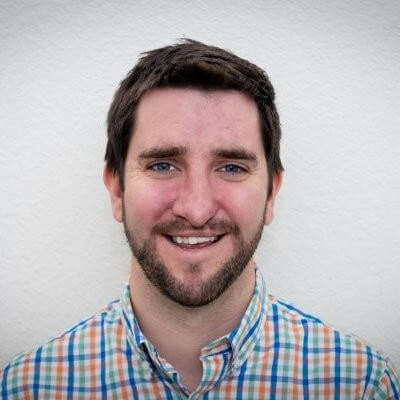 Sometimes leaving your job for business school isn't an option. That's where distance learning comes into play. The Fox School's Online MBA gives candidates the flexibility to balance work and study.
Often this type of degree can be a route to a promotion from your incumbent role, but it may also be a way to launch a career as an entrepreneur.
Warren Kucker was working for Apple, leading global logistics from their HQ in Silicon Valley when he realized he wanted to use his expertise to help firms across the business ecosystem.
He quit his job and launched Boxton, a logistics startup that simplifies the processes involved with shipping products. He was fully prepared for life as an entrepreneur—in the build-up to leaving Apple and planning his business idea, Warren was studying the Online MBA at Fox School.
---
MBA job opportunities in artificial intelligence
An MBA can prep students for the future of business. That was the case for Tom O'Brien, who landed a job with IBM working in artificial intelligence and big data analytics, after graduating from the Fox School of Business with a dual JD-MBA degree.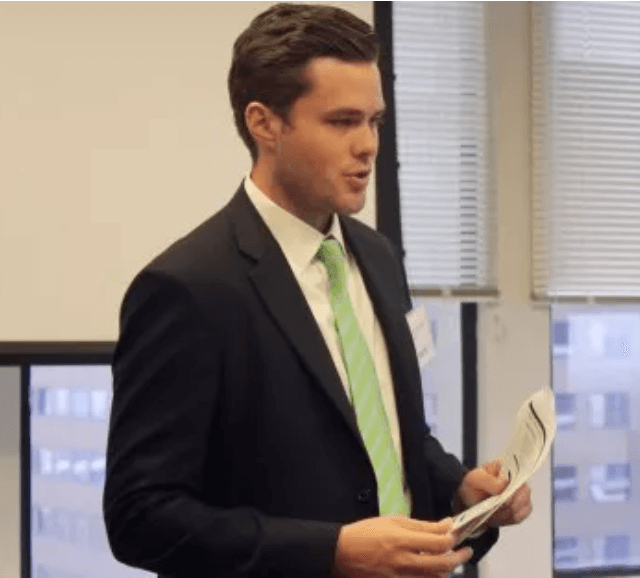 Coming from a family of lawyers, Tom felt destined for a legal career. But when it came to narrowing his post-graduate degree options, he knew he wanted to forge a new career path outside of the legal system.
During his MBA, Tom whetted his appetite for business. He delved into financial analysis in the Fox School's Capital Markets Room and worked on a five-month consulting project for Comcast.
His eventual career path shows the strength of a full-time MBA's internship option. Tom landed a summer internship in IBM's financial services team in New York in the middle of his degree. At the end of the internship, he was offered a full-time role on the company's sales-training Summit Program, working closely with IBM's industrial clients.
---
MBA healthcare management jobs
Caroline Polales spent almost half a decade devoting herself to mental healthcare in the US state of Pennsylvania before she enrolled in the full-time Global MBA at the Fox School, with a concentration in healthcare management.
Her Fox MBA opened a path for a job in healthcare at Veralon—a Philadelphia-based healthcare consulting firm—which she secured after a successful summer internship there.
After impressing during her internship, Caroline was offered the chance to work for the firm part-time during the final year of her Global MBA. After successfully juggling her job with classwork, she transitioned into a full-time role at Veralon after graduating—she's now a senior associate.
Caroline is one of many Fox MBAs who transformed opportunities given to them by the school into full-time jobs.
The school provided the network that would lead to Caroline's career boost. During her initial internship search, she met with the former director of the healthcare management concentration, Dr Stuart Fine.
"He played an integral role in connecting me both with the consulting firm, as well as other internship opportunities," Caroline recalls. "He helped set up days for me to shadow executives at Penn Medicine, and a long-term care facility."
---
Read more Fox School of Business stories:

My STEM-Designated Master's Degree Got Me A Job In The United States—Here's How
From Fintech To Blockchain: How My MBA Is Helping Me Master Digital Disruption
Related Content: