The road to Constance Zhu's career with McKinsey and now financial services firm State Street began when she came across an MBA advert in a journal long ago. The advert showcased how an MBA is tailored for professionals looking to transition into more senior managerial roles. Constance was hooked.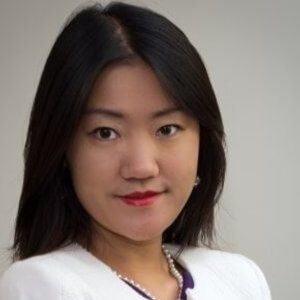 At the time, Constance (pictured right) was working as an auditor for PwC in China after graduating from an undergraduate degree in financial engineering. The timing was right as she was looking to move her career on. The snag though came when she couldn't decide if to stay in China or go abroad.
That's why she was attracted to the dual MBA and Master of Science in Management Studies (MSMS) degree delivered by Tsinghua University School of Economics and Management (SEM) and MIT Sloan School of Management.
"Doing these two programs gives you a flavor of what business looks like in both China and the US. And if you want to pursue a career in the US this is really beneficial," she says.
---
3 skills McKinsey wants from its MBA hires
After completing her MBA, Constance found an opportunity as a senior analyst at Santander Bank in Boston to gain some work experience in the US. She was in this role for just under a year before her first opportunity as an associate with McKinsey came about.
"I'm pretty sure if I hadn't got this experience with Tsinghua and MIT, I would not get the chance to join McKinsey. So, I went back to China as a consultant for about one and a half years, then transferred back to Boston."
---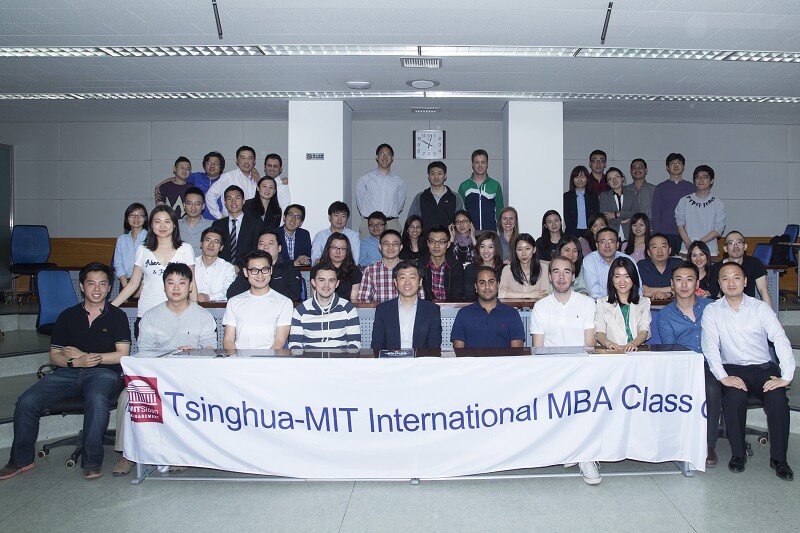 Constance Zhu with Professor Li Daokui and classmates of the Tsinghua Global MBA Class of 2015
---
In May 2019 Constance moved from her role as an associate to become an engagement manager, still located in Boston. She says that the reason for her success with McKinsey comes down to three key skills you acquire on the MBA.
1. One is core problem solving—the most important asset for any consultant. The MBA education helped her nurture that skill through case studies and discussions with professors and classmates.
"It's less about a hard skill like math or coding, but more about a way of thinking and how you define problems and set the right approach to solving them," she explains.
2. Then there's teamwork. Being an MBA student, you work in teams all the time. In both China and the US Constance explains that she was placed in very international teams with students from an array of backgrounds.
"You learn to listen to different perspectives and collaborate with one another to achieve a common goal," she says. "And being a consultant, you always work with a team."
3. The third string to the consultant's bow that the MBA equips you with is an open mind. Constance says that during the degree she was taught to always keep learning and to keep an open mind when it comes to new challenges and problems.
As a consultant she says she always had to learn new subjects for new clients. Because the area of focus differs from project to project, she adds that it is important to be able to go through the process of switching clients with an open mind and confidence—something she developed during the MBA.
---
Tsinghua MBA | Developing soft skills
Learning from your classmates is a foundational part of the learning on an MBA. Constance says that it was through her classmates she acquired the initial skillset and mindset that allowed her to strive at McKinsey.
"I know that if it's not for the friends and mentors I would not be able to start or join with McKinsey to begin with, so that was really fundamental training to me."
It's also in the classroom on the Tsinghua MBA that a key part of a consultant's communication skills is honed: soft skills. Classes on ethics and corporate accountability, leadership development, managerial thinking and communications, and organizational behavior all prepare a student for life as a consultant.
"Once you start being a consultant your skills get more mature but without that foundational experience of working with different people and personalities at school it would be very difficult to join a consulting firm to begin with."
---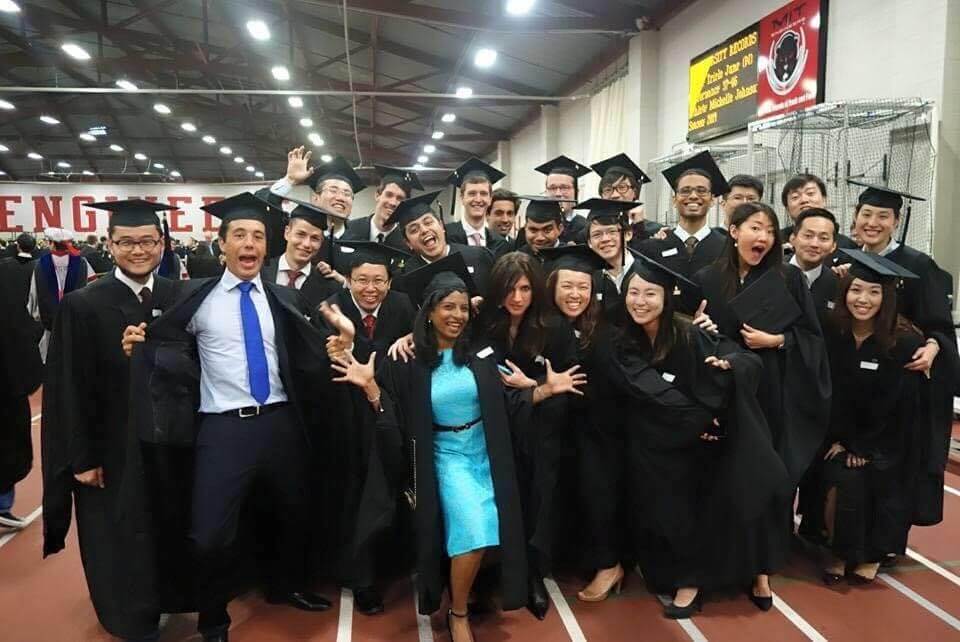 Constance Zhu attending graduation ceremony of MIT Master of Science in Management Studies
---
Tsinghua-MIT | Building a global mindset
The global entrepreneurship class at MIT sits fondly in Constance's mind. She explains that the class requires a team of four to go to a developing country and help a startup there. It really develops your understanding of thinking about the bigger picture, the wider business context.
She was in a team of two Americans and one European student who went to Jakarta to help an e-commerce company. It acts as a real-life consulting project.
You form a team, run a project, and solve a problem for a client, all in real time. By doing so, Constance explains that you learn the skills more directly, and are readied for the workplace come graduation.
It also drives your adoption of a global mindset, something Constance needs in her current role. After a year in her role as an engagement manager with McKinsey she left consulting in June 2020 to become the vice president of global services for financial services firm, State Street, in Boston. She's intent on using business to make a difference.
"I think there's one more component to this global mindset, which is about social responsibility. One mind-blowing course I took at Tsinghua is on ethics and corporate responsibility.
"It really taught me things I need to consider outside business-as-usual or personal achievement, which is you need to do something good to the global village and the bigger society."

Related Content: