Horse racing in the UK is a billion-dollar industry, worth an estimated $5.3 billion. Thoroughbred racing also accounts for four of the top 10 highest-attended sporting events in the UK. Cheltenham Festival and Royal Ascot, the largest, are attended by over half a million people each year.

Debbie Grey is head of operations at the Injured Jockeys Fund, a UK charity working to improve the lives of injured jockeys and their families. The fund, set up after jockeys suffered serious injuries in the 1964 Grand National, has helped over 1000 jockeys and their families and has paid out more than £18m ($24m) in charitable assistance to date.

Debbie had always owned horses when growing up in her native South Africa. In 2016, she moved to Newmarket in the UK—widely considered to be the global center of thoroughbred racing—and decided to combine her passion for horses with her experience as an operations director to pursue a career in the horse racing industry.

Debbie says her decision to enrol on the Thoroughbred Horseracing Industries MBA (THIMBA) at the University of Liverpool Management School has been key to her career success.
---
Why THIMBA?
After moving to the UK in 1999, Debbie worked as manager of a recruitment specialist before taking a role as Director of Operations at Enterprise Consulting UK in Cambridge, where she worked for 12 years.
She completed a part time Master's Degree in Childhood and Youth Studies at the University of East Anglia alongside her work, before moving to Newmarket in 2016. There, she became involved in horse racing and started breeding horses, before deciding she wanted that to be the focus of her career.
In 2016, she joined the National Association of Racing Staff (NARS), a trade union for stable staff in the horse racing industry. Shortly after joining, she decided again to pursue further education, this time opting for the Thoroughbred Horseracing Industries MBA, which she could study part-time alongside her work at NARS.
The THIMBA is the only masters program in the world to be delivered through a partnership with governing bodies in the industry, including the British Horseracing Authority.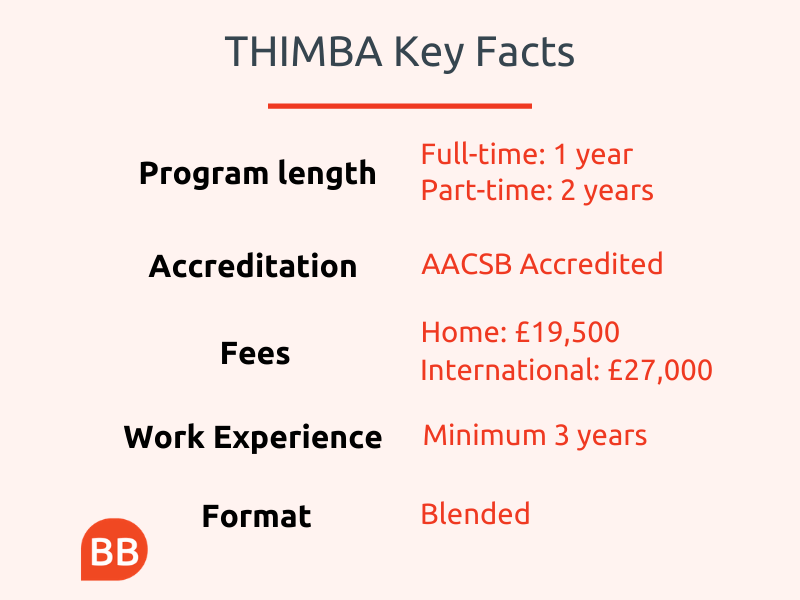 The program covers core business elements like leadership, strategy, marketing and finance, while also covering industry specific content like bloodstock management, veterinary issues and management of racecourses, exposing students to the inner workings of the industry.
Describing herself as a "lifelong learner," Debbie felt the THIMBA would allow her to learn a wide variety of industry specific skills which were important in continuing her management career.
"It's really important that you remain current," she says, "and it's good to show that you still have the capacity and the desire to learn."
The influence of having an MBA on her CV when applying for management jobs was also important. "I wanted to make sure that I could have some sort of career progression and make myself more marketable," she adds.
---
Building a career in horse racing
The dual focus of horse racing and business meant the THIMBA modules gave Debbie a broad understanding of what life in a management role in the industry would be like.
"One of the strengths of this program for our industry is the fact that you learn so much in each area," she says. "I can't really say that one module shone above the other because there was something that I took out of every one."
Candidates complete a Dissertation or Work Based Project in the summer of their second year, where they carry out in-depth research including focus groups and questionnaires, before using business theories to write up their conclusions.
Debbie focused hers on team management, where she was able to channel her passion for working with people while learning more about how to manage well.
"Training and development of a team is really important to me and I am able to employ some of the principles that I researched for my dissertation in managing the team day to day," she says.
Having access to the THIMBA network, which includes industry leaders such as Nick Rust, former CEO of the British Horseracing Authority, and Rod Street, chief executive of Great British Racing, as well as MBA graduates throughout all areas of the industry, allowed Debbie to grow an expansive network.
---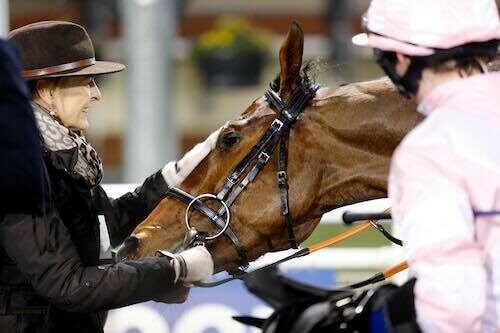 ---
"If you wanted to you had the opportunity to make the most amazing relationships," she says. "We had access to speakers that you wouldn't necessarily get to see if you didn't do the MBA and they were very gracious in giving us their personal details and offering help."
The opportunity to work in teams with classmates from all over the world meant that Debbie was also able to connect with and learn from her peers. Interacting with other cohort members from Hong Kong, the Middle East and Ireland meant she saw a variety of approaches and developed an understanding of different cultures.
"There is such strength in being able to acknowledge and realize there is not only one way of doing things," she explains. "I think that the diversity of the people on the course really helped embed and cement that belief."
---
MBA to Operations Director
Debbie left NARS in September 2019, after graduating from the MBA program. She spent some time as a consultant on the The Whip Project, a scheme run by the British Horseracing Authority looking at the use of the whip in races.
She then took up her current role at the Injured Jockeys Fund, which sees her directing a number of areas including welfare, operations, and IT.
Debbie says the THIMBA gave her the confidence to be able to deal with the variety of situations she may find herself in each day. Ultimately, the grounding the program gave her in business and management means she can be confident in the choices she makes.
"Before, I just made decisions based on what was coming; there was no theory behind all the decisions I made," Debbie explains.
"When I am in a meeting now and I don't understand something, I can either ask pertinent questions or I know I have a network of people that I can go to for help."
Student Reviews
University of Liverpool School of Management
Related Content: